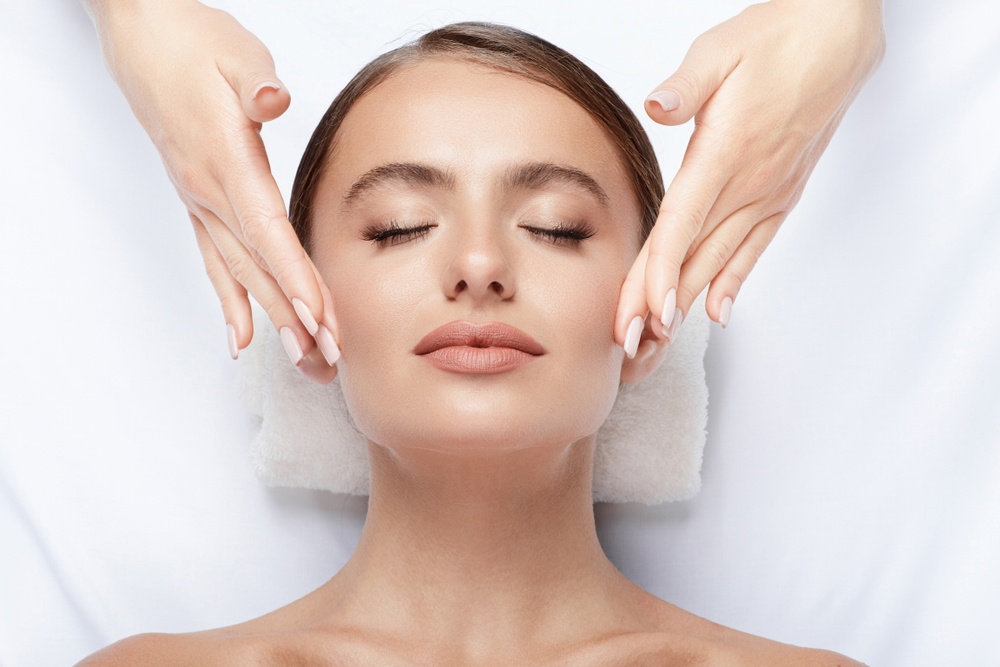 Ever wondered how some people seem to always effortlessly sport a glowing complexion?
In most cases, it takes a fair bit of work. While many may be blessed with flawless skin in their youth, the accumulation of environmental damage over the years means that it doesn't take long for things to start going downhill.
If you've been dealing with dullness, roughness, discoloration, wrinkles, or anything else that may be detracting from your skin's natural radiance, read on as Introlift explains exactly what you need to do to achieve a glowing complexion.
Make Cleansing and Exfoliating a Priority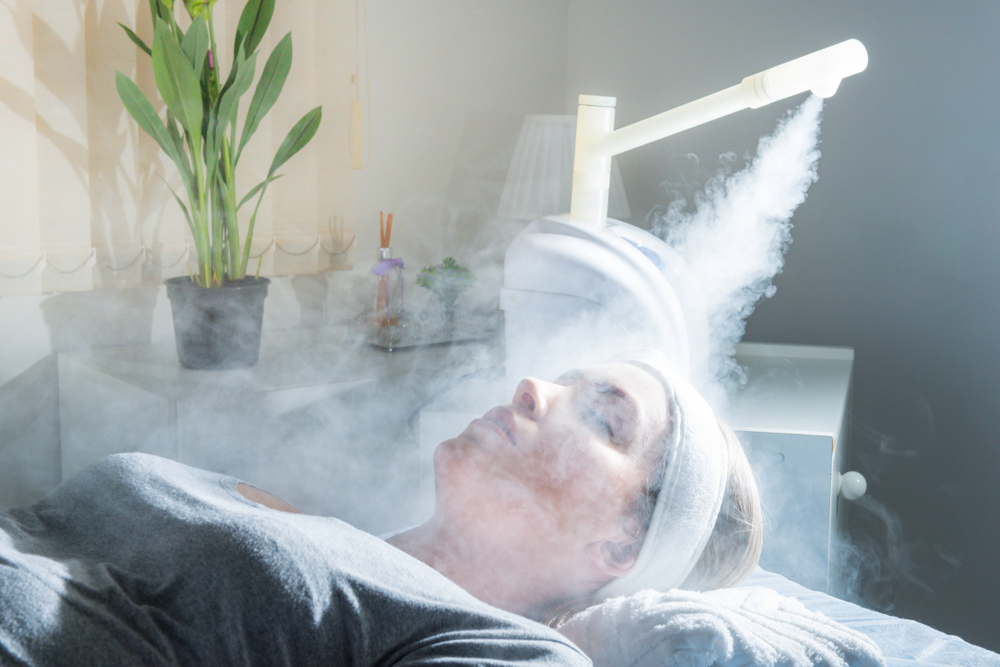 Cleansing may seem like a very basic solution but, sometimes, a good cleanse is all that the skin needs to really glow. 
Everything from dirt and dead skin cells to sebum and pollutants are constantly building up on the surface of the skin. Not only will all of those impurities quickly dull your glowing complexion, but leave them to settle into your pores and you'll end up accelerating the skin aging process.
Ideally, you should be using a cleanser on your skin daily, or twice a day if you have oily skin. On the other hand, exfoliation can be done weekly. Again, those with oily skin may need to exfoliate more often.
If your skin could do with a deep, professional cleanse, give Introlift's Therapeutic Heat Facial a try. This treatment will thoroughly clean your skin, leaving it feeling purified and detoxified.
It can also be beneficial to opt for a professional exfoliation treatment once in a while, such as dermaplaning. It's a manual exfoliation technique that offers up a few additional benefits. In addition to clearing away dead skin cells, it will also remove any peach fuzz and increase product penetration. This makes it the perfect exfoliating procedure to combine with some of the other facial treatments we offer at Introlift.
Chemical peels are another way to exfoliate the skin. They can be formulated to suit your skin's specific needs, meaning that you can pick a peel designed to give the skin a glow. The Pigment Balancing Peel by Skinceuticals is one that does just that. It combines a 40% concentration of glycolic acid with other brightening alpha-hydroxy acids. The result is skin that looks refreshed, energized, and naturally glowy.
Keep Your Skin Hydrated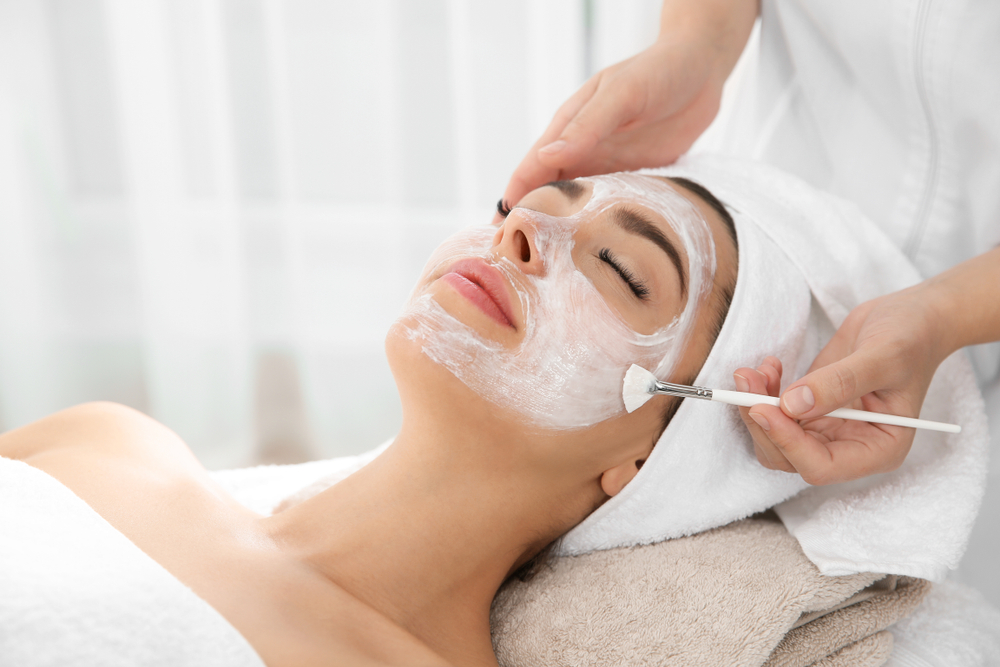 In order to function properly, your skin cells need a regular supply of water. This may seem like an easy requirement to meet, but, in reality, the majority of the population doesn't drink enough water. This has made chronic dehydration a very real problem.
Unfortunately, not only does this have a negative impact on the body, but it affects the skin too. Dehydrated skin looks dull, tired, and sallow, which nobody wants.
If you're trying to achieve a glowing complexion, then keeping your skin hydrated is essential. Drinking more water is the first step to take, but topical hydration will often provide faster results. Use hydrating skincare products daily and treat your skin to hydrating facials on a regular basis. Introlift's RF Aqua Facial Lift would be a great treatment to pick. Not only will it deeply hydrate your skin, but it also provides cleansing, exfoliation, and antioxidant protection. As you can imagine, you'll have a beautiful glowing complexion once we're done!
Another hydrating treatment to add to your must-try list is the Introlift Revive for Sensitive Skin. It makes use of gentle formulas infused with peptides. These compounds are vital when it comes to maintaining skin hydration and moisture levels, and this treatment will give you plenty of them. It also encompasses a light chemical peel and a radiofrequency or ultrasound treatment, depending on what your skin needs. As with all Introlift procedures, we'll tailor your treatment to ensure that it's the perfect match for your skin. 
Protect Your Skin From Sun Damage

Sun damage can really take a toll on your skin. It causes dark spots, wrinkles, loose skin, and more, meaning that the simple act of protecting your skin from sun damage can go a long way in contributing to an overall glowing complexion.
What should you be doing to protect your skin?
The easiest way is to add a sunscreen to your daily routine. However, people often fall short when it comes to reapplication. A sunscreen is only effective for a few hours. So, if you want to keep your skin protected from dawn to dusk, you'll need to reapply it a few times a day.
It would also help to stay in the shade during the hottest hours of the day. Wearing long and loose clothing, along with large sunglasses and a wide-brimmed hat, will also help to block the sun's access to your skin cells.
Don't forget to also make use of skincare ingredients that can help to protect the skin from visible sun damage. Vitamin C is a great one to apply on a daily basis as it provides powerful antioxidant protection. For an even bigger vitamin C boost, book yourself in for Introlift's Vitamin C Signature Facial. It combines vitamin C with vitamin A, with these antioxidants known for how they complement each other. 
Repair Any Existing Damage
Unfortunately, many only familiarize themselves with the negative effects of sun damage once they actually start to experience it. So, while it's definitely better late than never when it comes to protecting your skin from further damage, what do you do about all of those UV-related problems that you're currently dealing with?
This is where the Introlift Medical Spa can really help. We offer a wide range of treatments that target the appearance of sun damage. One of our most popular is the Brightening Facial for Hyperpigmented Skin. Sun exposure is the most common cause of hyperpigmentation and discoloration. This facial will help to even out the complexion with a brightening blend of kojic acid, vitamin C, and vitamin A. The effects of this formula are enhanced with a light chemical peel, radiofrequency therapy, and LED light therapy. All of these non-invasive procedures have been proven to repair the look of sun-damaged skin.
Another one-of-a-kind treatment that you could turn to is Introlift's Wild Caviar Restoration. This facial has been designed specifically to help with sun-damaged skin. As a result, it contains a number of restorative ingredients, including wild American caviar and spilanthes acmella flower extract. Again, just like the facial above, it also includes LED therapy, radio frequency, and a light chemical peel.
Of course, sun damage often runs deeper than dark spots and surface creases. It can cause a loss of volume in the skin, leaving certain parts of the face looking sallow and saggy. Once this happens, topical products struggle to provide noticeable results, which is why so many turn to dermal fillers. This treatment involves injecting the skin with a plumping substance, often hyaluronic acid. This helps to restore volume in the skin, leading to an overall firmer and bouncier complexion.
Pamper Your Skin With Face Masks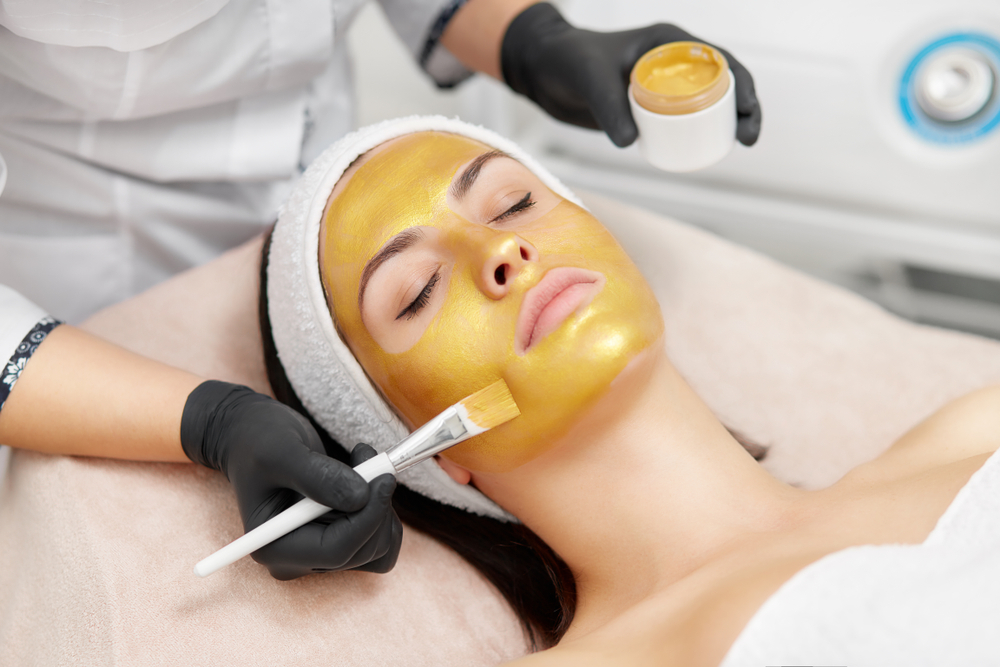 Face masks may seem like an indulgence, but they really do provide numerous benefits. Due to how concentrated face mask formulas are, they're a fantastic way to target specific visible skin concerns.
For example, if you have dull skin that looks loose and saggy, then you'll need to use hydrating ingredients, along with compounds that can boost your skin's collagen levels. Our Collagen Regeneration Facial would be perfect for this. With a combination of seaweed and collagen boosters, the face mask included in this treatment will help to give you a smooth, firm, and glowing complexion.
On the other hand, if fine lines and wrinkles are your problem, then you may want to give our 24K Nano Gold Recovery Facial a try. Not only does it contain real gold, but it's also infused with sodium hyaluronate, acai fruit extract, and vitamin E. These potent compounds will smooth those wrinkles away while illuminating your complexion.
A Healthy Lifestyle is Everything
While all of the above-mentioned treatments will undoubtedly give you a glowing complexion, it's also important to follow a healthy lifestyle if you want to maintain and prolong your results.
For starters, this means finally giving up smoking, while also cutting back on excessive alcohol and caffeine consumption. All of these habits can significantly affect the complexion, leaving it looking dull, haggard, and older than its years. Plus, they're not good for the rest of your body either!
A healthy and balanced diet is also crucial. Your skin cells need particular nutrients in order to glow, and the food that you eat will provide them with this. Eat plenty of fruits and vegetables in a wide variety of colors (each color signifies a different array of antioxidants). Combine these with whole grains, lean proteins, nuts, and seeds and you should notice that your skin takes on a softer, smoother, and more radiant finish.
In addition to the above, make sure that you're taking care of your mental health. Stress can be extremely detrimental to the skin. If you're ever feeling extremely stressed, then it's very unlikely that your skin will be glowing. So, take the time to familiarize yourself with different stress relief methods that you can turn to when the anxiety starts to hit.
Finally, make sure that you're getting enough beauty sleep each night. While you're sleeping, your skin cells work hard to repair daily damage and regenerate. A lack of quality sleep will lead to the lack of a glow, so ensure that you're getting your eight hours every night.
Achieve a Glowing Complexion at the Introlift Medical Spa
Is it possible to achieve a glowing complexion overnight? In some cases, yes. If the issues that are causing your skin's lack of a glow are surface-related, then simply cleansing and exfoliating could leave you looking noticeably more radiant. 
However, if your problems run deeper, such as in the case of sun damage, then a luminous complexion can take several months to achieve. This is why so many people turn to the Introlift Medical Spa for help. With our expertise, we can recommend the exact treatments that your skin needs to truly dazzle and glow.
Want to know more about how Introlift can help you to achieve a glowing complexion? Click here to book a free consultation!