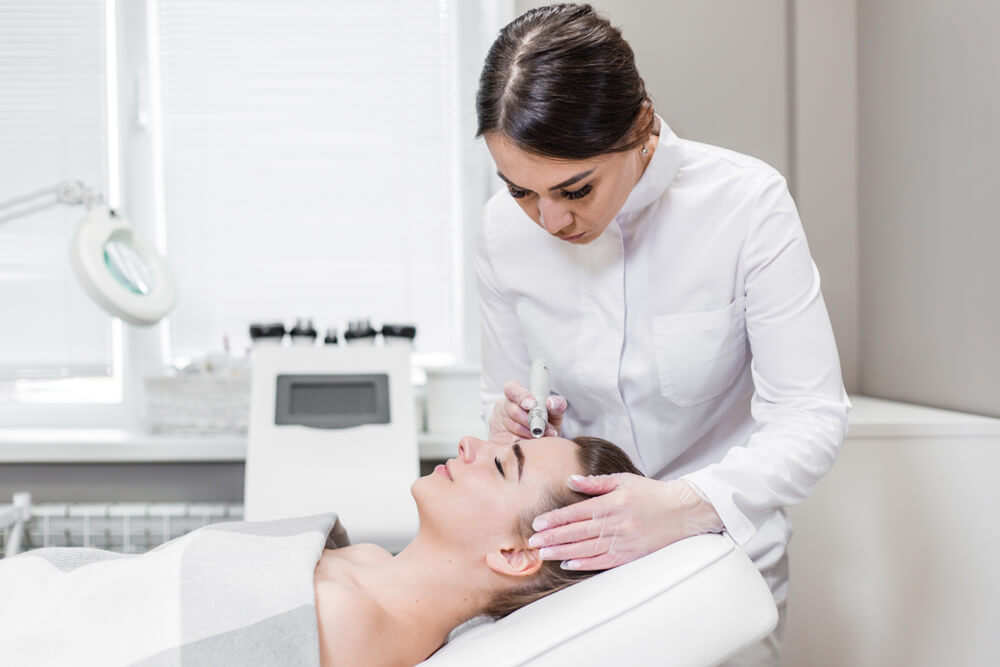 Medical spas are a great way to improve your appearance and confidence. But with so many options, how do you know which one is right for you? You may find a medical spa that promises crazy results, only to feel disappointed later. Treatments are also not cheap, so you want to ensure you're getting your money's worth.
Choosing a new medical spa can be a bit daunting, especially if you don't know what makes a clinic excellent. Luckily, Introlift has put together a list of things to help you. Here are ten things to look for when choosing a new medical spa:
Professional Medical Supervision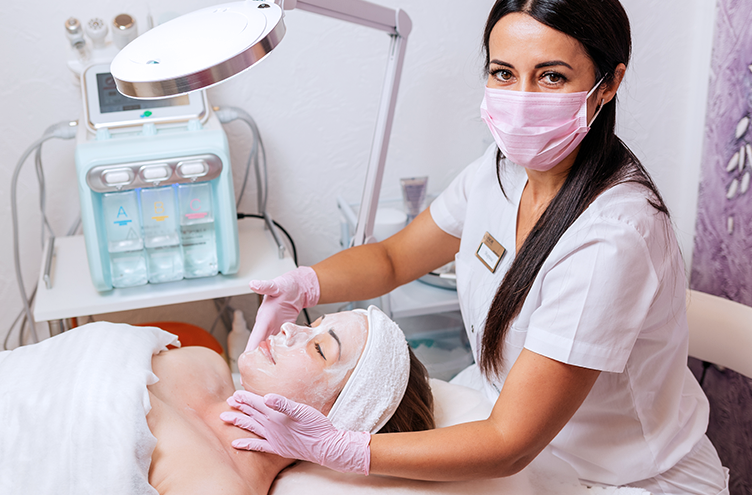 Make sure the spa you're considering runs under the supervision of a doctor. This rule sets medical spas apart from regular ones. It also ensures that you'll be receiving professional, safe treatments. You can call the clinic in advance to ask about this.
Introlift's very own medical director is Dr. Paul M. Goldberg. He completed his residency in general surgery and finished his fellowship in plastic surgery. Now, he focuses on minimally invasive cosmetic treatments to target the appearance of signs of aging. With Dr. Goldberg's expertise at the Introlift Medical Spa, you'll be in good hands.
Experienced and Qualified Staff
Ask about the experience and qualifications of the staff when choosing a new medical spa. The spa should be able to provide you with information about the training and expertise of their medical professionals.
At Introlift, all of our team members are highly trained and experienced. Our registered nurses have years of experience and have completed training in med spa treatments. Don't hesitate to ask about the qualifications of our team when you come in for your consultation.
After all, we care about your safety and comfort above everything else. We want you to go into your scheduled procedure feeling confident and well-informed.
High-Quality Products and Equipment
Find out what type of equipment and products the spa uses. The best medical spa will use state-of-the-art equipment and only the highest quality products. This standard ensures you'll get the best possible results from your treatments.
Introlift only uses the latest, most advanced technology in our medical spa. We believe that our patients deserve the best of the best, which is why we only use proven effective treatments and products. Also, we offer a wide range of treatment options so that you can find the perfect one for your individual needs.
A Hygienic Establishment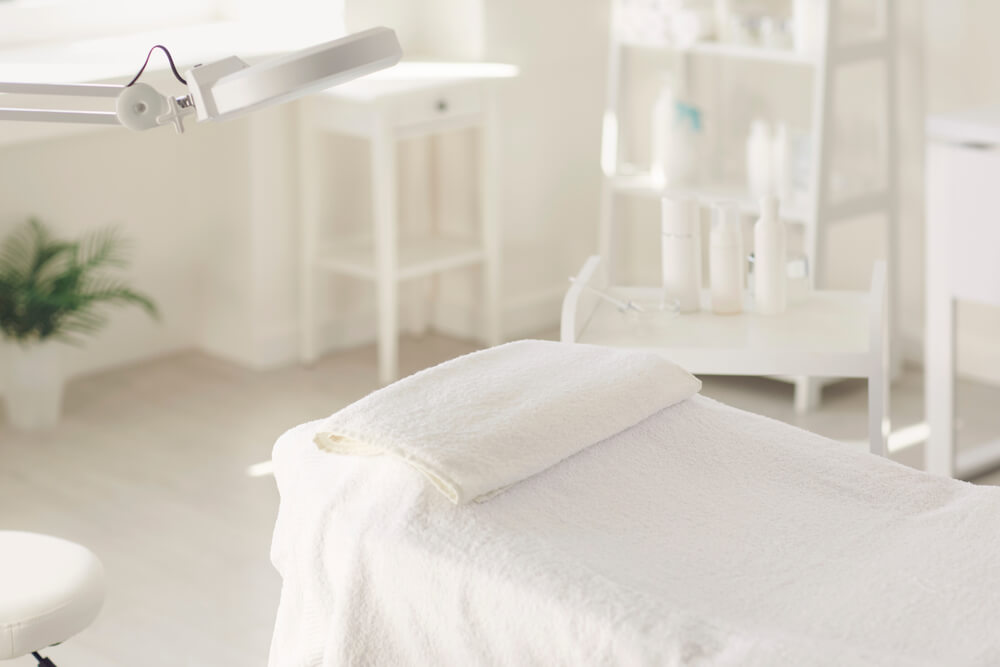 Ask about the spa's policies on infection control and sterilization. A reputable medical spa should have strict protocols in place to prevent the spread of infection.
Introlift adheres to all state and federal guidelines regarding infection control and sterilization. We go above and beyond to ensure that our spa is safe and clean for our patients.
Wide Range of Services
Make sure the spa offers a wide range of services. The best medical spas will offer a variety of treatments, from essential skincare to more advanced procedures.
Introlift provides more than 40 services that cover different cosmetic concerns.
Face Treatments
Now, we get how you might think home remedies are just as effective as medical spa services. Take facial scrubs, for example. They can provide benefits to your skin, right? Well, they're good, but they're just not for everyone, and that's what sets home remedies from medical spa services.
Trained and experienced providers will address your skin concerns when you visit a medical spa. Reputable clinics also offer so many treatments and products at your disposal. At Introlift, we provide many exfoliation techniques and procedures. Whatever you need, we have it for you! Here are our face treatments:
Facials
Our providers use different substances and additives to help give you a younger and radiant look. These Introlift facials include:
24K Nano Gold Recovery Facial

Cleopatra Exclusive 24 Karat Facial

Collagen Regeneration Facial

Cryogenic Correction

Introlift For Teens

Revive For Sensitive Skin

Therapeutic Heat Facial

Vitamin C Signature Facial

RF Aqua Facial Lift

Brightening Facial For Hyper-Pigmented Skin

Introlift Pre-Event Facial Feat. DMAE Filler

Wild Caviar Restoration, and

Introlift For Men
Fillers & Injections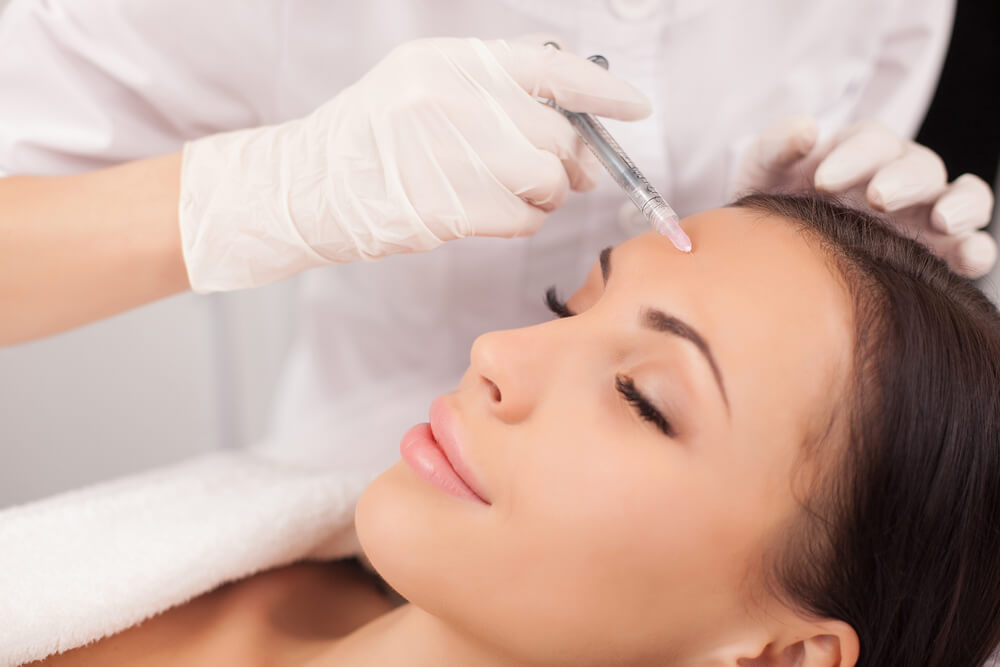 We also offer Botox and Dermal Fillers to help restore fullness in your face. These procedures can give you a younger and fresher look. Additionally, fillers and injections can help reduce the appearance of wrinkles and fine lines on your face.
Other Face Procedures
Aside from our wide selection of facials, we offer other face procedures to target your concerns. From skin to hair and even teeth care, we can help you elevate your look with these services:
Dermaplane

Carbon Laser Peel

Advanced Corrective Peel (Jessner Peel)

Micropeel Plus 20 Solution

Perfect Derma Peel

Pigment Balancing Peel by Skinceuticals

BB Glow Nano-Needling

Eyelash and Brow Tinting

Teeth Whitening

Pre-Event 60 Seconds Face-Lift, and

Venus Legacy Face
Acne
Acne is one of the most common skin concerns. Lucky for you, we offer treatments to help reduce the appearance of acne and acne marks on your face. We provide the following services:
Microneedling

Microneedling with PRP

eMatrix Sublative Rejuvenation

LED Light Therapy, and

Laser Skin Rejuvenation
Body Treatments
At Introlift, we believe in a well-rounded approach to taking care of your skin. That's why we offer body treatments to go with our facial procedures. We have more than ten procedures for the body, and they fall into four categories:
Exilis —

a non-invasive, painless procedure that uses ultrasound and radio frequency for body contouring

Vanquish —

another non-invasive treatment that uses radio frequency technology for body contouring

Hair regrowth —

you can choose between PRP + ACell Microneedling or red light therapy

Hair removal —

uses laser technology to remove hair
Treatments For Men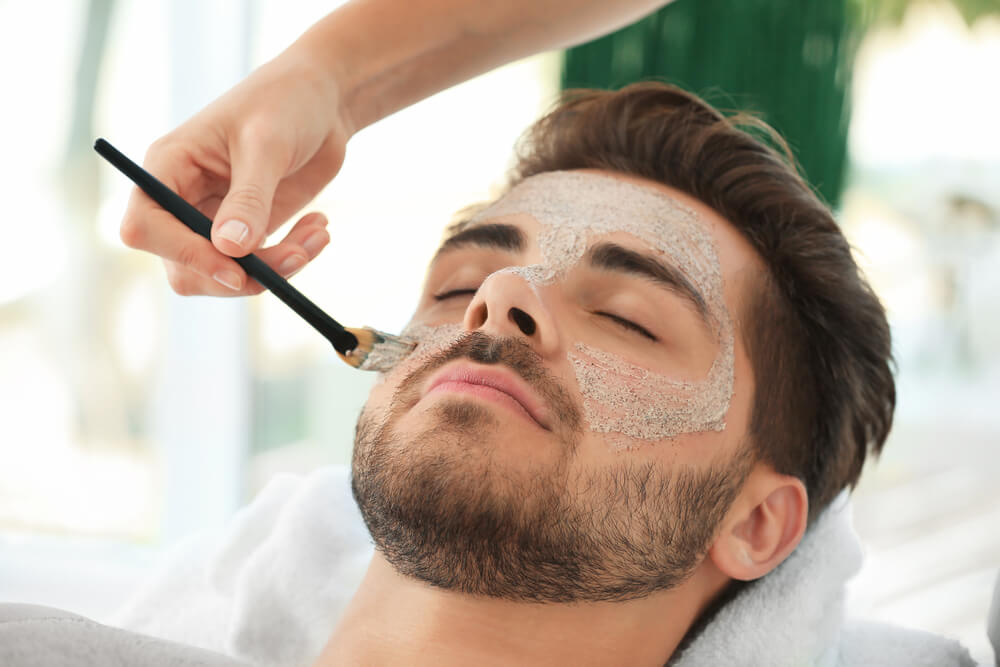 Many medical spas focus on their female clientele.
However, all Introlift services are available for our male clients too. That said, we recognize that men have special skin care needs. Here are our cutting-edge procedures tailored for the skin concerns of men:
Fat reduction

Laser hair removal
Fair Prices
Ask about the price of services, but don't base your decision solely on price. However, it's good practice to see if the spa's rates align with other similar businesses. We understand why you may want to select a clinic with the most expensive services. After all, it's only fair to assume that higher prices must mean better services, right? Well, that's not always the case.
An excellent medical spa will give you top-notch services for a fair price. Too high, you'll empty your pockets for every trip to the spa. Too low, you may get subpar or even disappointing results.
Find out if the spa offers any promotions or discounts. Many medical spas offer special deals and promotions, so ask about them. At Introlift, we offer a variety of promotions and discounts throughout the year. We also have gift cards available for purchase, which make great gifts for loved ones.
Here's the best part:
We offer membership packages with incredible benefits and discounts! We have three options for you:
Starter VIP Club — a six-month term package worth $129 per month; with a 10% service package discount

Platinum VIP Club — an annual term package worth $199 per month; with a 15% service package discount

Black VIP Club — a yearly term package worth $299 per month; with a 20% service package discount
Flexible Financing Options
Find out what kind of financing options the medical spa offers. Some medical spas offer flexible financing plans that can make treatments more affordable. We believe that beauty should be accessible to everyone, which is why we offer financing options through CareCredit.
CareCredit is a health, wellness, and beauty credit card. You can use it to pay for treatments and procedures not typically covered by insurance. With low monthly payments and no interest or hidden fees, CareCredit makes it easy to get the treatments you want when you want them.
Good Reviews
Read online reviews of the medical spa before making your decision. This activity is a great way to understand ​​what other people have thought of their experience at the spa. You can start with a quick Google search of the spa's name followed by "reviews."
When looking at reviews, pay attention to both the positive and negative ones. You can expect a few bad reviews here and there. But if most of them are negative, you might want to look elsewhere. Reviews and testimonials can give you a good idea of what to expect from a medical spa.
Here's the thing:
The best way to get an accurate idea of what a business is like is to read reviews from multiple sources. So, in addition to reading online, ask your friends and family if they have been to the spa. Reading testimonials can help you learn about:
How the staff and providers treat their client partners

How effective the treatments are for other clients

What you can expect from your procedure

How it feels like to be inside the medical spa clinic
Welcoming Staff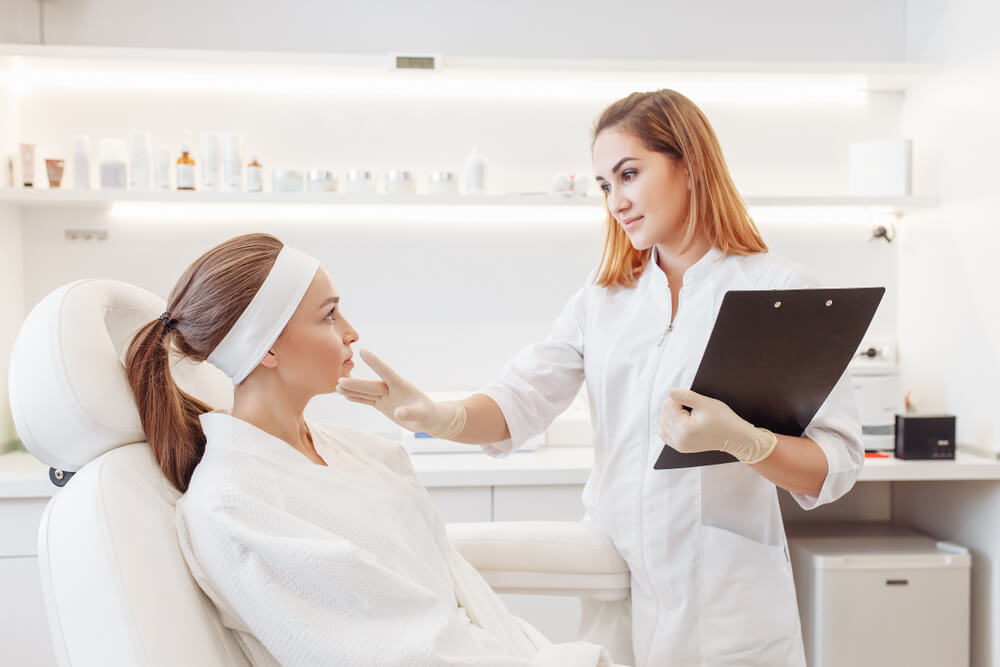 Schedule a consultation with the spa before booking any treatments. Visiting will allow you to ask questions and get a feel for the medical spa's atmosphere. It's also an excellent opportunity to meet the staff and providers and get an idea of their level of expertise.
Cosmetic procedures are highly personal. Before moving forward, you'll want to ensure you're comfortable with the staff and providers. During your consultation, be sure to ask about:
The provider's experience and qualifications

How your provider performs the treatment

What the expected results are

What the risks and side effects are

How much the treatment will cost
Comfortable Establishment
Make sure the medical spa is clean, comfortable, and welcoming. This standard may seem like a no-brainer, but it's essential to ensure the clinic you choose is clean and welcoming. When you walk in, take a look around.
Are the floors clean? Are the treatment rooms neat and well-lit? Is the staff friendly and professional? You should also feel comfortable in the spa. If you don't, it's probably not the right place for you.
To Wrap Up
When choosing a new medical spa, it's essential to do your research, read reviews, and schedule a consultation before booking any treatments. Most importantly, pick a clean, comfortable, and welcoming medical spa.
By keeping these ten things in mind, you can choose the best clinic for your needs. Visit Introlift now and see why people say that we're the best medical spa in Florida!