Spring is here! It's a wonderful time to witness the blooming flowers, feel the fresh breeze, and receive abundant energy. Indeed, it's the season of new beginnings. 
Want to know an essential part of our to-do list for this season?
Facials for spring!
Springtime is the perfect season to refresh and restore your skin. After all, your skin has recently gone through the harsh cold winter. It will have been deprived of radiance and moisture for months now. 
Simply put: it needs some good old TLC, ASAP!
At a loss for which facial to go for?
Fret no more! At Introlift, we are here to cater to every skin need. Our primary goal is to deliver amazing results regardless of skin type. 
Why are Facials for Spring Important?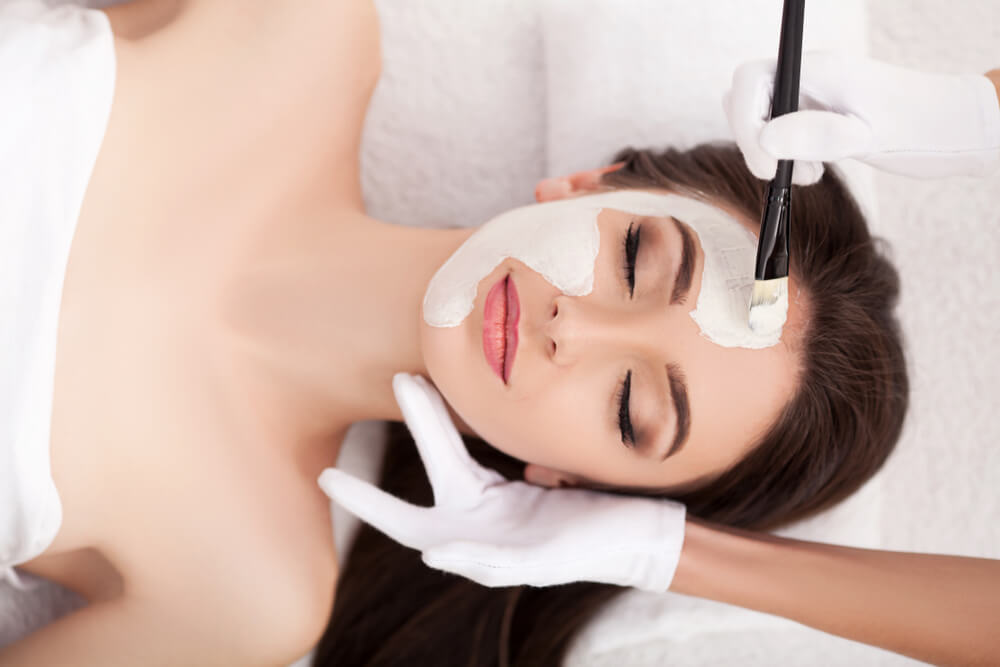 Do you want to start the spring season off with your best face forward? With facial treatments, you can't go wrong. Facials are an effective way to replenish your skin with healthy nutrients. They can also be customized to fit your skin needs.
After cleansing your pores, your esthetician will use specific products that are beneficial for your skin. To elevate your experience, Introlift includes advanced technology and techniques to boost the absorption of facial nourishments.
Think that there's no need for you to have facials because your face is blemish-free? Here's the truth:
Just because your skin is free from acne and blemishes doesn't mean that you should skip having facials for spring. Regularly visiting your trusted medical spa will help you to maintain the health of your skin and steer clear of unflattering issues. Besides, it's always wise to believe in a professional who truly understands the science behind your complexion.
Are you still second-guessing the necessity of facials? Here are more reasons to get facials for spring:
They can promote blood circulation

They'll detoxify your skin

They will help to get rid of whiteheads and blackheads

They can exfoliate your skin

You'll be left with soft and glowing skin
Lastly, a facial grants you a delightful pampering experience! Nothing feels more relaxing than lying down while your skin is being smothered with care. On top of that, a good session can relieve your accumulated stress. With that said, you'll not only be leaving Introlift with glowing skin, but you'll also be in a great mood!
Ready to jumpstart your best skin for spring? Here are some of our favorite facials for spring that you can try:
Vitamin C Signature Facial for Boosted Skin Radiance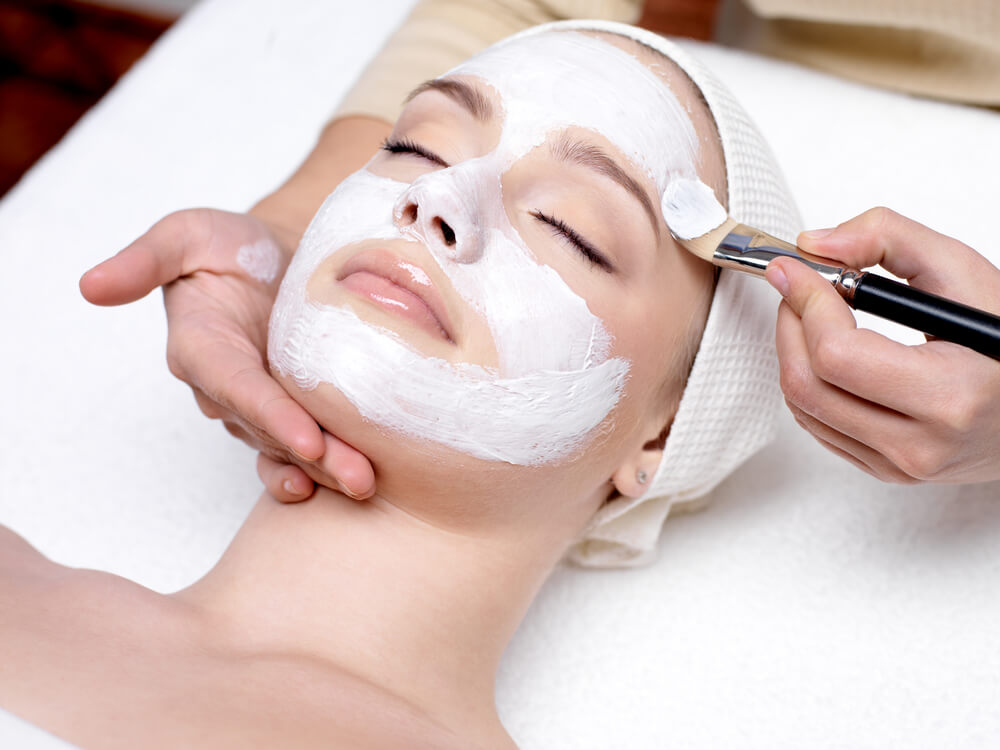 Are you suffering from pesky dark spots, puffy-looking eyes, and fine lines? Did the winter bring no relief to your skin problems?
Introlift's Vitamin C Signature Facial may be the perfect choice for you.
This treatment will help you achieve more radiant-looking skin. Pairing the treatment with Vitamin C and Retinyl Palmitate will revitalize target areas by reducing, or even eliminating, the appearance of dark spots, puffy-looking eyes, and fine lines. 
Vitamin C is well-known in the skincare industry. This powerhouse ingredient is a go-to when seeking great skin! It's best known for its ability to lighten dark spots by inhibiting melanin production. Another benefit of vitamin C is reducing undereye circles and boosting collagen production. 
On the other hand, Retinyl Palmitate is an excellent skin exfoliator. Here are more of its benefits:
Helps unclog the pores

Promotes skin cell turnover

Improves skin tone

Helps thicken the dermis — or the outer layer of your skin

Can slow down the wrinkle formation
The Vitamin C Facial includes:
Detoxifying Therapeutic Mask

Light Chemical Peel

Radio Frequency Skin Tightening

Advanced LED Therapy
Moreover, this treatment can also be customized to best accommodate your personal skin needs!
We haven't included treatments in this list just because they seem "cool" and "fun". We assure you that our favorite facials for spring are guaranteed to help you achieve glowing summer skin! Ultimately, you deserve to have radiant and glowing skin year-round.
RF Aqua Facial Lift to Delay the Signs of Skin Aging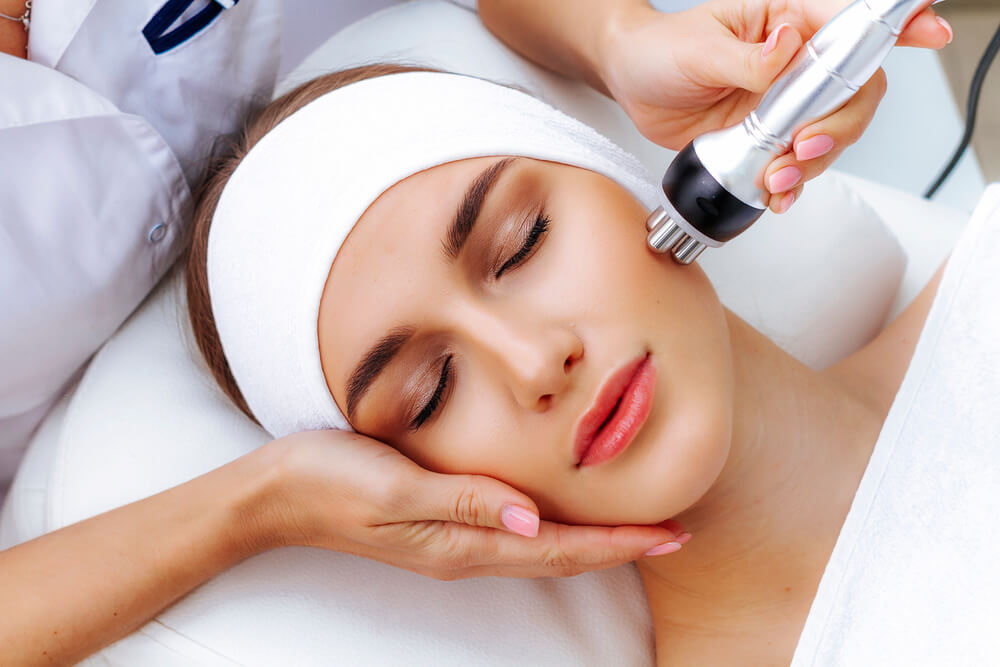 Want to slow down your skin's natural aging process as early as now? Want to delay the need for invasive procedures?
Try the RF Aqua Facial Lift!
Your skin maintenance journey doesn't necessarily need to start at an advanced age. When it comes to your health, it's best to be proactive rather than reactive. This principle can also be applied to your skin. To prevent the effects of aging on your skin, invest in advanced skin procedures that will leave your skin looking fresh and youthful.
How does this treatment work? 
This hydradermabrasion facial is a non-invasive procedure. It uses advanced technology to cleanse and hydrate the skin. 
RF or radiofrequency technology usually works hand in hand with the treatment. Well-known for its skin tightening prowess, it can help fight off unwanted wrinkles when done regularly. The process includes low-energy radiation that subjects your skin's dermis to heat. This aims to trigger your body's natural wound-healing mechanism. When triggered, there is an increase in collagen and elastin production in your skin. 
With boosted collagen and elastin levels, your skin improves its firmness and elasticity.
Why ís the RF Aqua Facial Lift one of the best facials for spring? This procedure is the only hydradermabrasion treatment that combines cleansing, extraction, exfoliation, and antioxidant treatment. This results in a more beautiful complexion, while simultaneously maintaining younger-looking skin.
Therapeutic Heat Facial to Detoxify Your Skin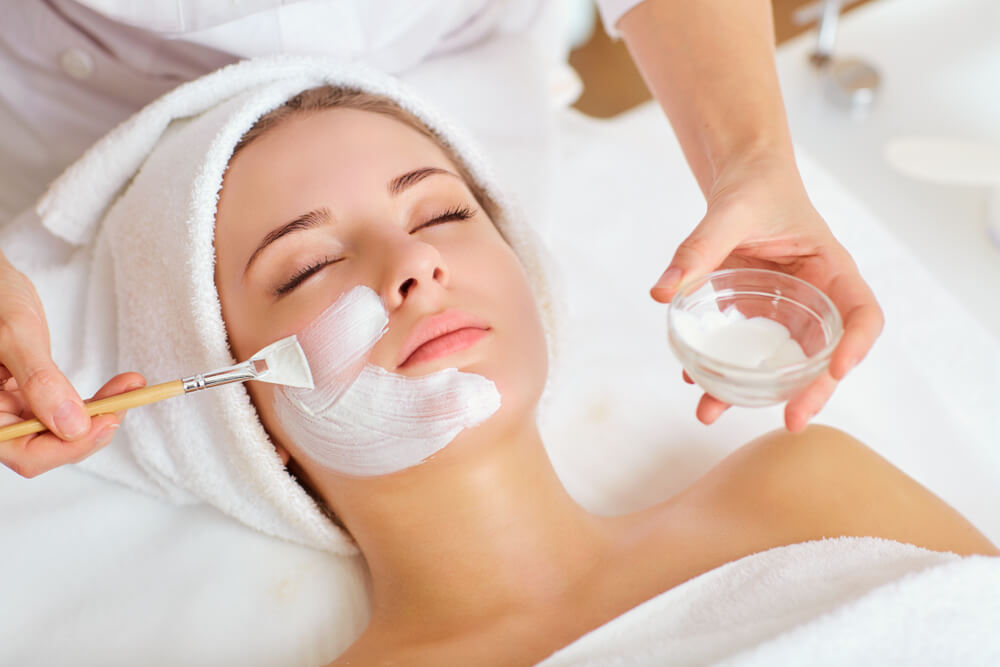 Wondering which treatment is Introlift's most popular for anti-aging and detoxification?
It's our client-favorite: The Therapeutic Heat Facial.
Why is this facial a crowd favorite? Because it delivers triple-action benefits:
Loosens impurities from the pores

Deeply cleanses the skin

Allows topical ingredients to penetrate deeper
If you're just beginning your skin journey, this treatment is the best place to start! After all, spring is the time for new beginnings. It's about time to detoxify your skin from the stresses of winter.
The best facials for spring are the ones that help restore moisture, radiance, and vitality. It's time for your skin to bloom, just like the flower buds in season. 
Even better, this treatment features the benefits of a light chemical peel. For skin tightening, you can choose between radiofrequency or ultrasound treatment. We sure love a skin-loving treatment!
Have an upcoming event and you want to look picture-perfect? Look no further, as this treatment will rejuvenate your skin in no time!
Collagen Regeneration Facial for Plumper Skin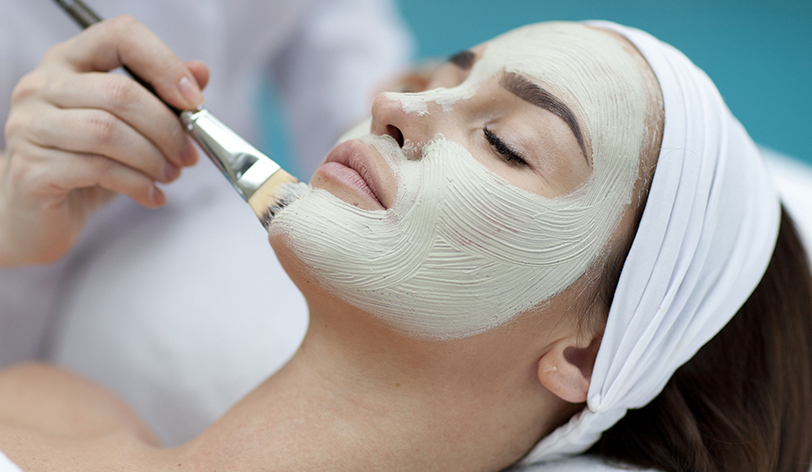 Did the harsh winter months decrease the volume in your skin? 
Wait no longer and book the Collagen Regeneration Facial!
This treatment is enriched with seaweed and collagen boosters. These two ingredients, when combined, become an iconic remedy for firmer and smoother skin. 
Anyone seeking hydrating and exfoliating benefits will love seaweed. The extract is an excellent antioxidant that delivers a myriad of benefits to the skin. It can:
Help regulate oil production

Exfoliate dead skin cells

Moisturize dry and dull skin
Meanwhile, collagen is a superstar for anti-aging. It's almost impossible to talk about skincare without collagen coming into the conversation. This protein is a major component of your body, especially the skin. A decrease in collagen in your body can lead to unwanted "sagging" of the skin. 
To restore the volume in your skin, don't hesitate to try out the Collagen Regeneration Facial. For better results, the treatment combines a light chemical peel with ultrasound treatment or radiofrequency to improve any unevenness of the skin.
You'll leave with your skin feeling reinvigorated and energized.
Revive for Sensitive Skin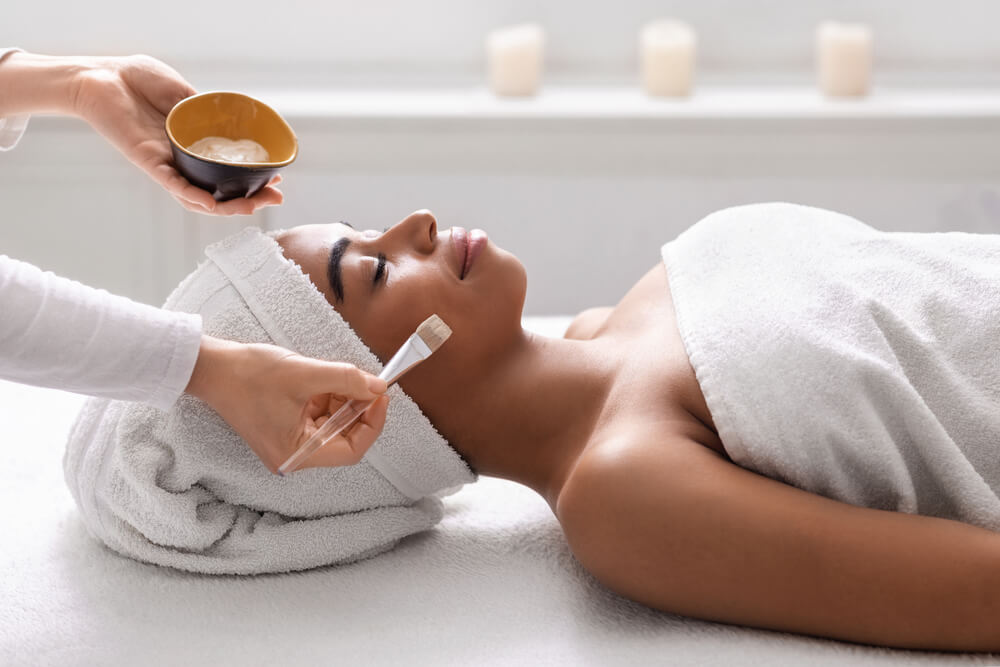 Are you scared to go to medical spas because of your sensitive skin? Fear no more!
Introlift caters to all skin types, including sensitive skin. One of our top facials for spring for those with sensitivities is our Revive For Sensitive Skin.
What steps have we taken to ensure this treatment is sensitive skin-friendly?
We perform delicate cleansing solutions

It uses hypoallergenic and minimal fragrance products

We infuse your skin with innovative peptides that naturally have soothing compounds
Just because you have sensitive skin doesn't mean that you can't pamper yourself with facials for spring. You deserve to be refreshed and rejuvenated in this season of new blooms. 
You can be confident that this treatment will effortlessly promote the look of hydrated, soft, and elastic skin!
The benefits don't stop there! You can customize this treatment with other procedures to enhance the appearance of your complexion. For skin tightening, a light chemical peel is partnered with ultrasound treatment or radiofrequency. To target specific areas of concern, advanced LED therapy is here to the rescue.
You can expect your complexion to be energized and refreshed after the session. Most importantly, there's no need to worry about the treatment aggravating sensitive skin. What a relief!
Cleopatra Exclusive 24 Karat Facial for a Totally Luxurious Experience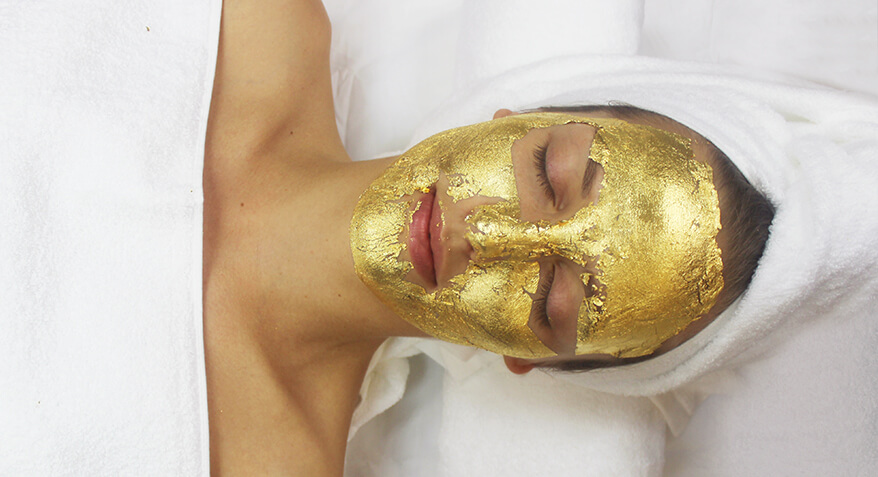 Are you feeling extravagant? Fancy treating your skin to unparalleled care?
The Cleopatra Exclusive 24 Karat Facial may be the one for you.
Gold has been used throughout the years by the Japanese, Romans, and Egyptians for maintaining healthy skin. It's no surprise that the Empresses in those ages seemed to have such effortless beauty! 
There's no reason why you shouldn't treat yourself to some luxurious facials for spring. But, if you're wondering whether a golden facial is worth it, here are the reasons why it is:
Improves your skin's blood circulation

Helps decrease skin inflammation

Fights the effects of free radicals

Helps prevent skin aging

Leaves you with glowing skin
Not only will you be treating your skin to some 24 karat gold, but you'll also be pampering your skin with numerous benefits. What an all-rounded treat!
To provide you with a total luxurious experience, here's what to expect from the treatment:
24K gold sheet mask

Light chemical peel

Ultrasound or radiofrequency

LED therapy
Truly, if you want to feel golden, opt for the Cleopatra Exclusive 24 Karat Facial. 
24K Nano Gold Recovery Facial to Feel Like a Royal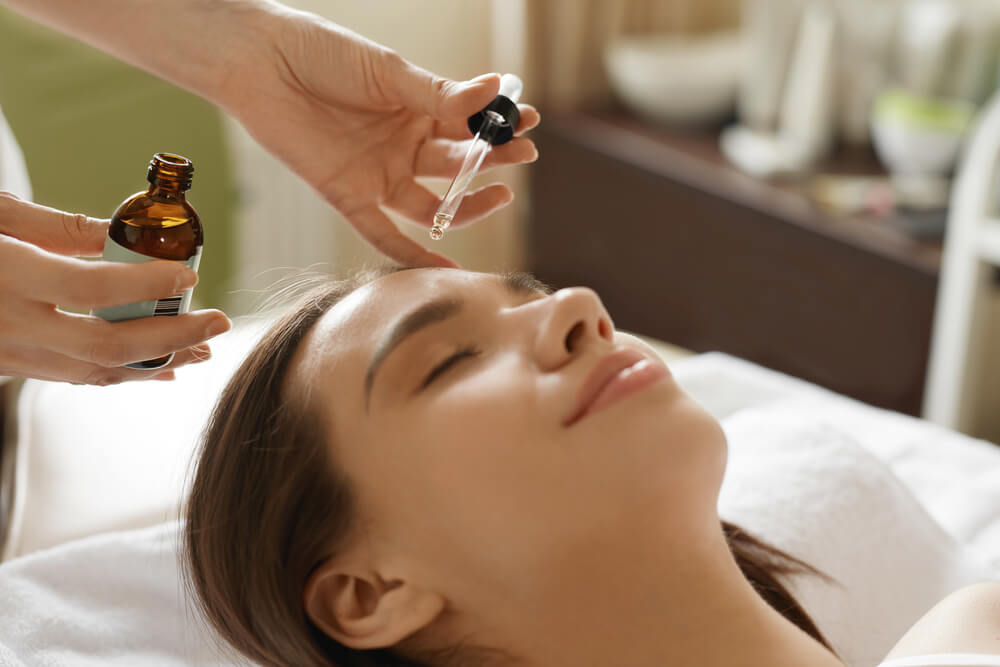 Want to feel like a royal as you get your skin pampered?
The Introlift's 24K Nano Gold Recover Facial is a go-to. 
This treatment will get you all ready and glowed up for spring. To top it up, this treatment boasts anti-aging benefits, such as visibly reducing the appearance of unwanted fine lines and wrinkles.
What makes this treatment so special? It combines the powers of not one, not two — but three powerful skincare ingredients! We're talking about acai fruit extract, sodium hyaluronate, and vitamin E.
Acai fruit extract is an excellent antioxidant that is great for achieving a good skin complexion. Sodium hyaluronate helps reduce dryness by boosting your skin's hydration. Lastly, vitamin E is a prominent ingredient in dermatology because of its proven capacity in treating sun damage and protecting the skin against inflammation and aging.
This royal treatment is perfect for all you queens and kings, especially knowing that only superb ingredients are infused into your skin!
What's a royal treatment without a combination of effective skin treatments? This facial also features a light chemical peel paired with ultrasound treatment or radiofrequency. Of course, we can't forget about our beloved advanced LED therapy.
Time to step into spring feeling majestic, along with a luminous glowing complexion!
You Deserve Good Skin and More
Looking forward to treating yourself to some exciting facials for spring? You're on the right track! We welcome you to the Introlift Medical Spa, where we focus on natural results through advanced technology.
We're consistently chosen by many happy customers for advanced aesthetic treatments. We don't just bombard your skin with treatments and products. Our first step? Skin analysis. Our goal is to help you deeply understand your skin and its needs. Next, we will align your skin goals. Ultimately, we will work hard to help you achieve the best results!
Not convinced yet? You check out our clients' glowing reviews here. What sets us apart from other medical spas is our amazing customer service, right from when you enter the door. So, don't hesitate to give us a call at 754-218 5290 for inquiries.
Ready to experience your transformation for spring? Book an appointment online now!