Spa days are a great way to relax and de-stress, but knowing which type of spa to visit can seem a little confusing. Should you book yourself into a health spa or would a medical spa be better? What exactly is the difference between the two? Keep reading as Introlift explains!
What is a Health Spa?
Also referred to as a day spa, a health spa is all about providing relaxation and personal care. Health spas offer a variety of beauty treatments, but all of these are non-invasive. They focus on pampering the outer layer of the skin, rather than delving deeper.
Treatments at a health spa are carried out by a variety of professionals, from licensed massage therapists to aestheticians. These experts really do know their stuff, but they don't tend to be medically trained.
What is a Medical Spa?
A medical spa, just like the Introlift Medical Spa, offers treatments that are carried out by medically trained professionals. The spa itself will operate under the guidance of a medical director, meaning that the treatments provided are also usually medical grade.
Just like health spas, medical spas also promote relaxation and personal care. However, the treatments at a medical spa aren't just superficial – they're able to target deep-seated problems with the use of procedures and technologies that health spas aren't allowed to utilize. This means that the results that you'll experience from a medical spa treatment will last for much longer than a  health spa treatment. In some cases, those results can even be permanent.
Do You Need a Health Spa or a Medical Spa?
The main differences between a health spa and a medical spa are pretty clear. However, if you're still on the fence about which one to go for, the best way to decide this would be to take a closer look at the treatments that you're interested in. At first glance, both types of spas may seem to offer a few similar procedures, but the way in which they're carried out at each are very different.
Facials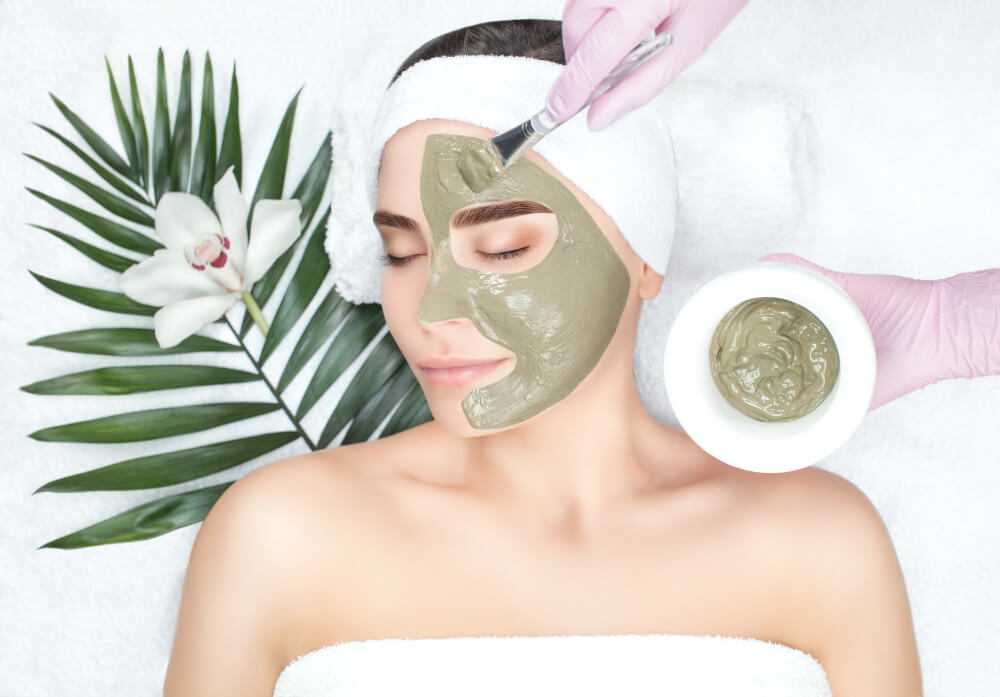 Facials are one of the most popular spa treatments out there. Not only are they relatively quick and super relaxing, but they're also capable of targeting such a wide variety of different skin concerns.
Both health spas and medical spas offer facials. However, while health spa facials only focus on surface-related issues, medical spa facials are able to include more advanced procedures too, such as extractions. The topical products used in a medical spa facial will also be more potent, containing a much higher concentration of active ingredients.
Take Introlift's Collagen Regeneration Facial as an example. It makes use of topical ingredients that have been proven to increase natural collagen production in the skin, which is ideal for those who are battling with the visible signs of aging. However, what sets this facial apart from those offered by a health spa is the fact that it also includes a light chemical peel and LED therapy, along with radio frequency or ultrasound treatment. Rather than simply relying on topical ingredients to produce temporary results, it takes things deeper to ensure that you witness long-term improvements in your complexion.
Chemical Peels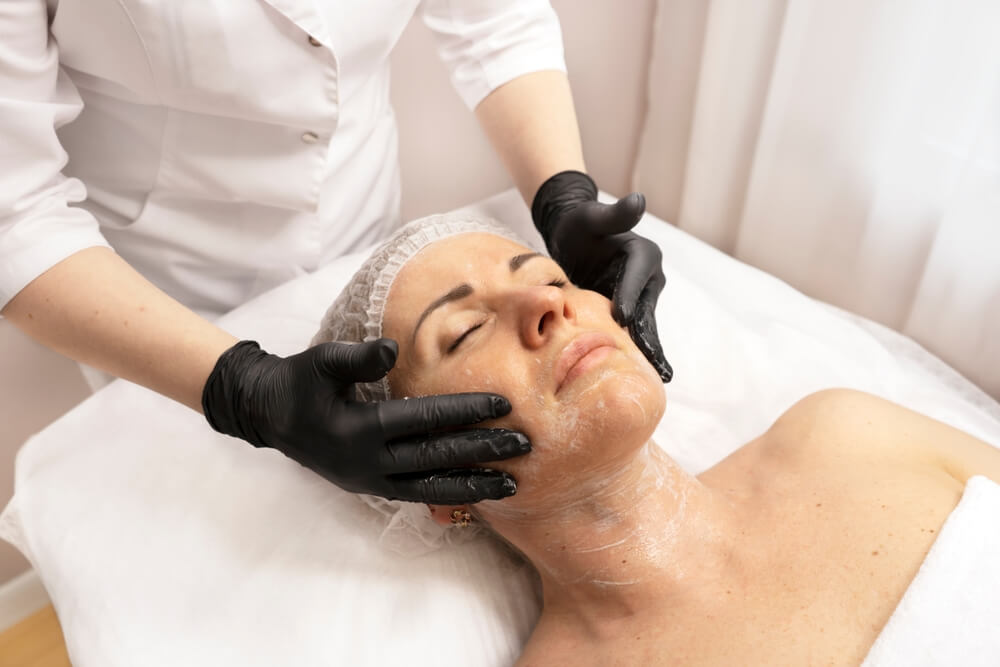 Again, chemical peels can be offered by both health spas and medical spas. However, chemical peels are available in varying strengths, ranging from superficial to deep. 
Health spas can usually only offer superficial peels that target the epidermis (the outer layer of skin). These are great for reducing the appearance of wrinkles and dark spots, but the results that you'll experience will only last for a couple of months.
On the other hand, visit a medical spa and you'll have much more to choose from when it comes to the chemical peels on offer. In addition to superficial peels, a medical spa will also be able to carry out medium peels, in which results will be apparent for 2-6 months, as well as deep peels, with results that last indefinitely.
One example of a popular medium-depth peel is Introlift's Perfect Derma Peel. Since this is a medical-grade peel, you won't be able to find it at a health spa. It treats the skin to glutathione, a powerful antioxidant that's capable of significantly brightening the skin and repairing the look of damaged, aging skin. Even better, unlike many of the other medium-depth peels out there, this one doesn't involve much downtime, meaning that you can get back to your regular routine soon after your treatment.
Skin-Smoothing Injectables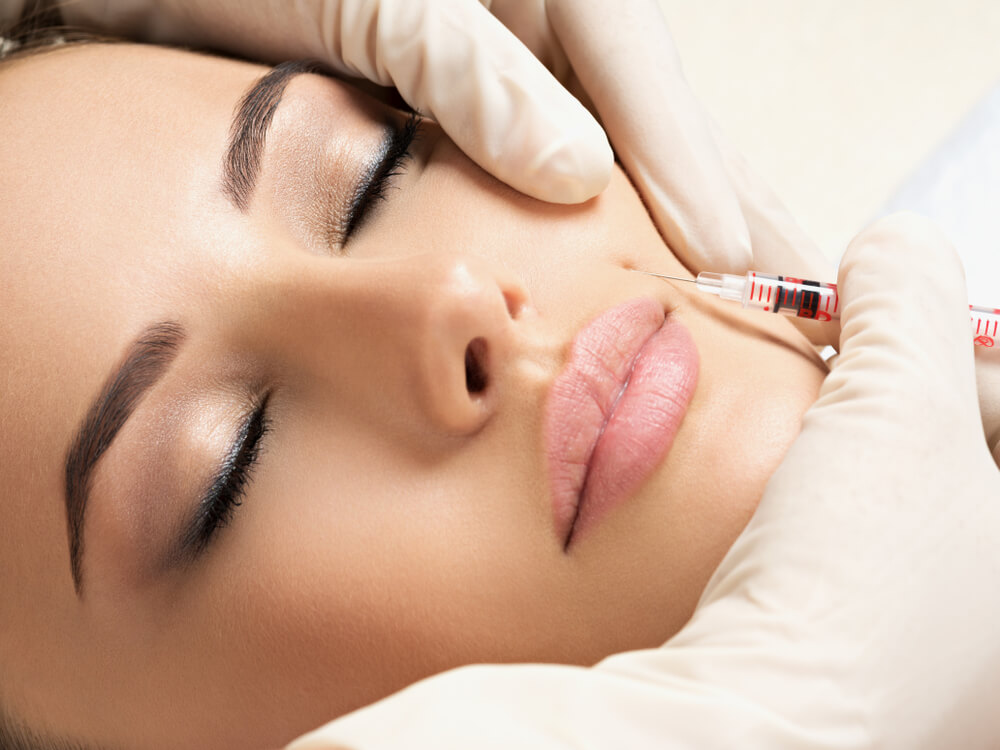 If you're looking for a way to firm and tighten up your skin, injectables are worth considering. They tend to provide better and faster results than topical treatments, with advanced formulas ensuring that they're as safe as can be. However, since injectable treatments are applied beneath the surface of your skin, they're not provided by health spas.
There are several types of injectable treatments out there, with Botox being one of the most popular. At Introlift, all of our Botox treatments are carried out by an experienced physician, ensuring that you're receiving nothing but the very best of care. While the most obvious Botox benefit is an immediate reduction in fine lines and wrinkles, this treatment is also loved for how it can slow down the skin aging process, meaning that new wrinkles won't appear quite so quickly.
Dermal fillers are also great for plumping up loose skin. They can be used all over the face, including the lips, to restore volume and reduce creases. When carried out by one of the reputable physicians at Introlift, dermal fillers can leave you looking several years younger.
Laser Treatments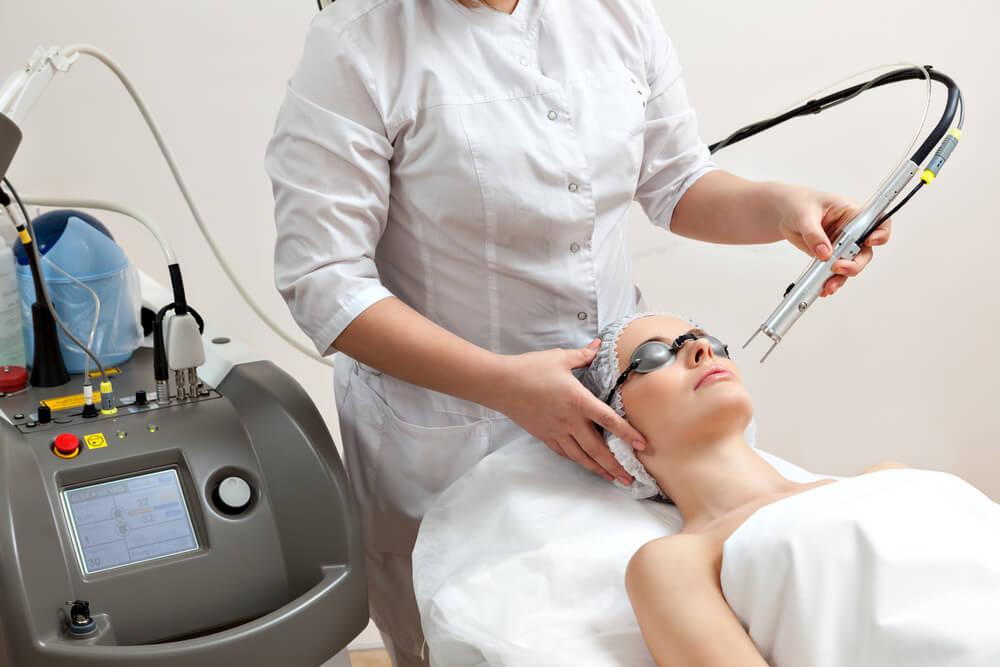 From scars and dark spots to wrinkles and spider veins, lasers are an effective way to treat a wide range of different skin concerns. However, you would struggle to find all of these options at a health spa. Sure, many offer laser hair removal as a treatment, but using a laser to stimulate long-term cellular changes in the skin requires a medically trained practitioner. And for that, you'll need a medical spa.
At Introlift, one of our most popular laser-based treatments is Laser Skin Rejuvenation. We use a Q-switched laser, which emits an invisible beam of light to target any excess melanin that lies beneath the skin. The laser energy is absorbed by the pigment, causing it to fragment. This clears away dark spots to leave the skin looking beautifully even.
Laser skin rejuvenation can help with skin aging too. The way in which it gently heats up the dermal layer of the skin stimulates collagen production. With collagen being the protein that gives your skin its volume and firmness, an increase in the number of collagen fibers in your skin results in a complexion that looks significantly smoother and more voluminous.
Fat Reduction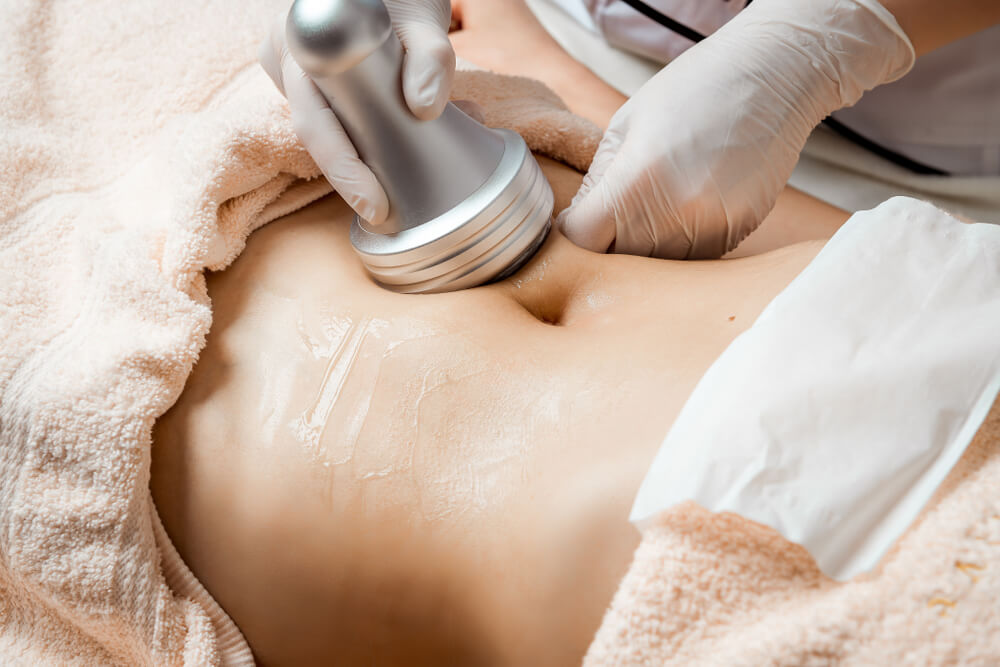 While the body treatments at a health spa can help you to look temporarily smoother and more toned, they don't actually do anything about any excess pockets of fat that lie beneath your skin. If fat reduction is your aim, then a medical spa would be your best bet.
At Introlift, we offer the Introlift RF Body Sculpting treatment. It's a non-surgical procedure that has been clinically proven to eliminate stubborn pockets of fat that you're struggling to shift through exercise and diet. Whether you're dealing with extra fat on your stomach after a pregnancy or loose skin and cellulite on your thighs following weight loss, this treatment makes use of radio frequency energy to heat up excess fat cells. This causes them to die off, after which the body's lymphatic system eliminates them. 
BTL Vanquish is another fat reduction treatment that offers permanent results. Again, it's non-invasive, yet the results that it produces are extremely impressive. Many of our patients witness a drop in their waistline of 2-4 inches following their first session, with this only continuing to improve with subsequent treatments. With no risk of side effects and no need for downtime, BTL Vanquish is a go-to for those who are looking for a quick way to slim down.
Sclerotherapy for Spider Veins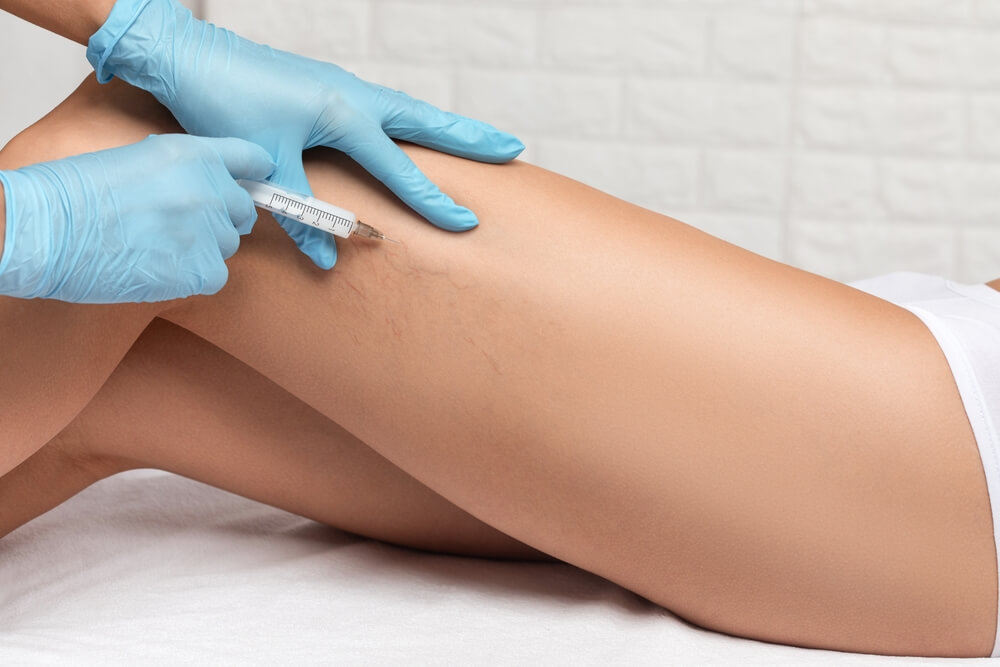 Also known as varicose veins, spider veins look like thin lines that spider their way across the surface of the skin. They're most commonly seen on the legs and feet, but can appear on other parts of the body too. Caused by a number of different factors, including aging and hormonal fluctuations, the best way to treat spider veins is with a procedure known as sclerotherapy.
Since sclerotherapy directly targets the affected veins themselves, rather than just the surface of the skin, you'll find this treatment at medical spas, not health spas. It still counts as a minimally invasive treatment, but it's one that requires the expertise of a medically trained practitioner. 
How does sclerotherapy work? It involves injecting a chemical solution directly into the affected veins. This leads to the walls of your veins swelling up to the point where they stick together and seal shut. This stops blood from flowing through those veins – it's redirected into your healthier veins instead. With no more blood running through them, your varicose veins will turn into scar tissue, after which they'll fade away.
Hair Treatments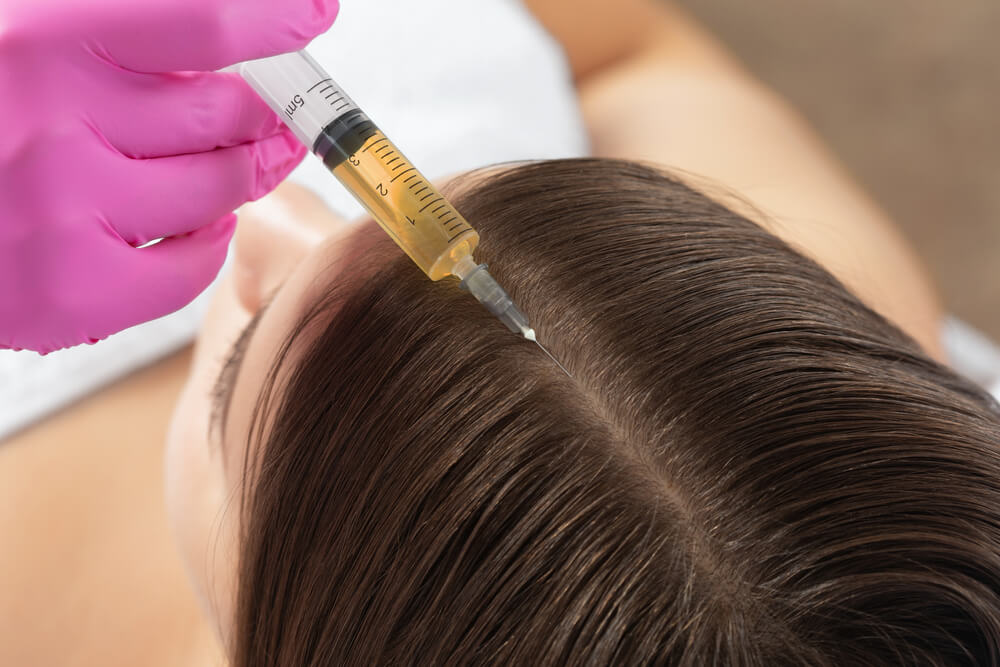 Many health spas offer hair-related treatments. These target a range of issues, including dandruff and dryness. However, just like the skin treatments provided by a health spa, they only treat the surface of the hair and scalp, rather than the root of the problem. They're very similar to a pampering session at a hair salon. 
Medical spas offer hair treatments too, but with a deeper focus. One of the most common hair-related complaints that people have is hair loss, and a medical spa is the best place to treat this.
At Introlift, our PRP + Acell + Microneedling for Hair Loss treatment does exactly that. It combines three different procedures to induce hair regrowth. Whether your hair loss is due to aging or anything else, a medical spa will be able to give your scalp what it needs to start producing healthy new hairs once again.
Summary
Both health spas and medical spas offer treatments that are great for improving the appearance. However, with medical spa procedures able to provide longer-term results, they tend to be the favored option. Not to mention, knowing that your treatment is being carried out by a medically trained professional will give you the peace of mind that you're in the very best hands.
If you'd like to know more about the treatments offered by Introlift or want to book yourself in for a consultation, click here to contact us today.