In our everlasting fight with time, time eventually always takes the win.
Be that as it may, a fight is still a fight, with all means necessary, right?
As time passes and leaves all the more marks on your aging body, you start to wonder what you can do to slow down its influence and push it back a notch, just a little bit.
Through the advancement of science, medicine, and technology, many ways have come up to slow down the effect time inevitably has on all of us, and provide us with a couple more "good" years.
After reading about all the things you could do to get rid of those wrinkles that have been bothering you for some time now, you have certainly come across many people mentioning a collagen facial as their ultimate choice. The Collagen Regeneration Facial is a treatment that we offer here at Introlift, and it's one that has become increasingly popular. 
Why?
You're about to find out…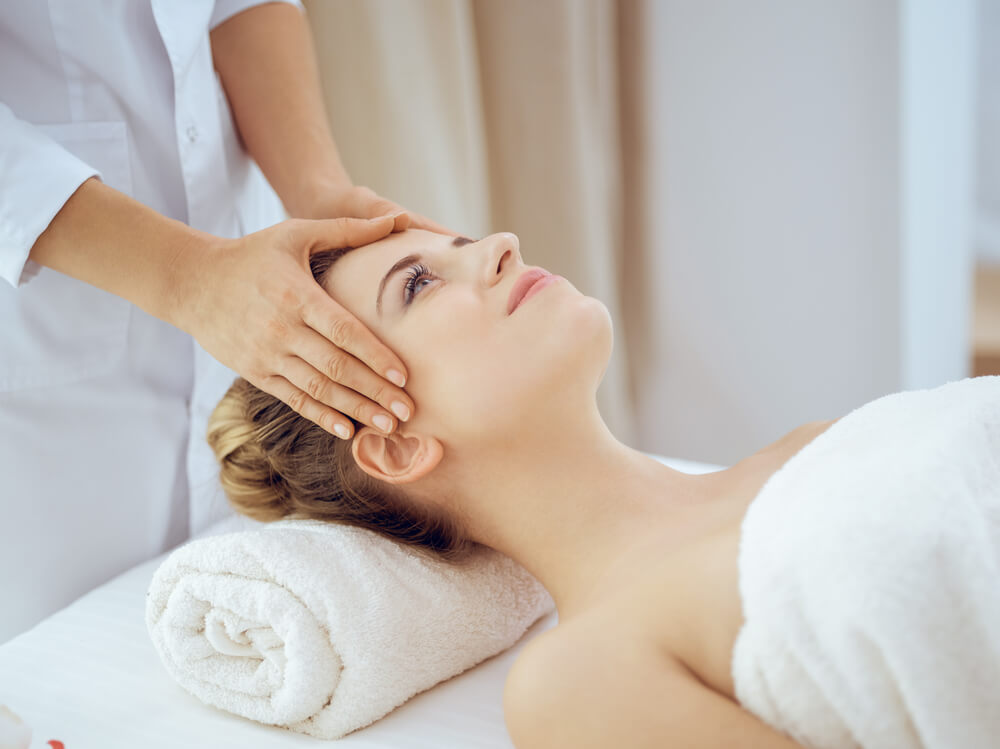 What is Collagen?
You must have heard about collagen hundreds of times before, but maybe you are not quite sure how important it is for our body, and how significant a role it has in the process of aging.
Some of you may be surprised by the fact that you have had collagen in you since the day you were born. It is an essential part of the structure of your skin. It helps your skin feel and look moisturized and elastic.
When you are young, collagen does its job arduously, fixing all the glitches, making your skin stay young-looking. However, as you get older, collagen production deteriorates and the structure that makes your skin look young weakens. The skin loses its tone and elasticity, and that is when first signs of aging appear.
There are several factors that can lead to collagen production wearing out. Every time you laugh or frown you use facial muscles. Using facial muscles additionally stresses collagen production, which leads to the appearance of fine lines and wrinkles on your face.
Everybody can remember the first day they spotted that first line, which somehow changed the look of your entire face, making you a bit older, a bit more serious. Some welcome the sign, some fear it, but it is undeniable that it is there. And that sign shows us that collagen has stopped doing its magic, because there is less and less of it.
Since it is responsible for the underlying structure of your face, it is only understandable that collagen shortage will lead to your face losing its elasticity.
This is the moment many dread. The moment our face starts "falling" and "sagging."
How Does the Introlift Collagen Facial Work?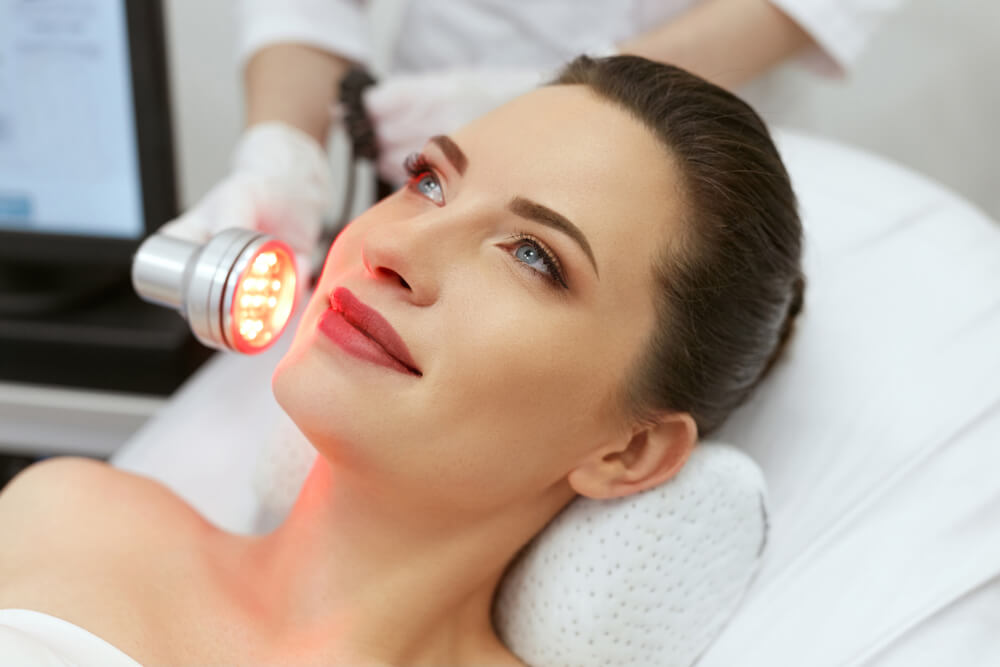 The Introlift Collagen Regeneration Facial tackles the issue of collagen loss. It does this in multiple ways. For starters, the topical solution that it uses contains several collagen-boosting ingredients, such as seaweed.
Combined with a chemical peel and radio frequency treatments, the collagen facial is able to have both long and short term results. If that wasn't enough, Introlift also offers an advanced LED light therapy treatment as part of the collagen facial. This can target any specific skin concerns that you may have. Dark spots, enlarged pores, and wrinkles are common complaints.
Why is a Collagen Facial More Effective Than a Collagen Cream?
Collagen creams cannot be as successful as a collagen facial due to the fact that they only have an effect on the skin's surface. They moisturize the face and are responsible for slowing down the water loss rate. They keep the skin looking fresh.
However, a moisturizer can't have any serious effect on the changes in collagen production that happen in the deep layers of the skin.
Although you hope that creams can have a serious effect on slowing down the aging process, we are sorry to disappoint you, they actually don't. There isn't a moisturizer in the world that can replace the collagen loss that comes with age. That is why, if you want to make some more permanent changes, we advise you to turn to a collagen facial.
Other Facials Offered By Introlift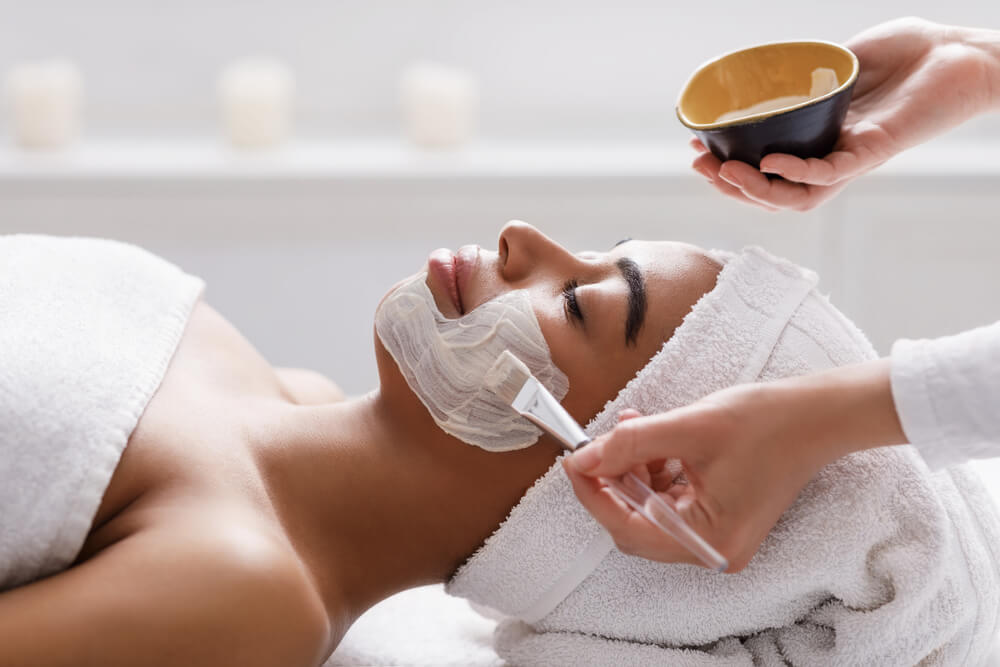 While the collagen facial is one that we often recommend for anti-aging purposes, there are a number of other facial treatments that you can indulge in here at Introlift. Here are a few of the most popular:
The Introlift Vitamin C Signature Facial 
Vitamin C is an ingredient that just about every dermatologist would recommend, including our experts here at the Introlift Medical Spa. It's a powerful antioxidant, meaning that it has some serious anti-aging prowess, and it's also a great brightening ingredient.
The Introlift Vitamin C Signature Facial delivers an enriched dose of the vitamin into your skin. The facial also provides a light chemical peel to enhance the vitamin's brightening properties, as well as a radio frequency skin tightening treatment and LED light therapy (to target any other specific skin concerns that you may have).
The Introlift 24K Nano Gold Recovery Facial
There's no better way to really treat your skin than by offering it some pure 24K gold. This is the star ingredient in the Introlift 24K Nano Gold Recovery Facial, a procedure designed to deeply hydrate the skin while balancing out the skin tone.
The potent formula used in this treatment not only contains 24K gold, but also a high concentration of acai fruit extract, sodium hyaluronate, and vitamin E.
The Introlift Therapeutic Heat Facial 
Adding heat to a facial isn't just about indulgence (although there's no denying that it feels so good!). Instead, heat allows ingredients to better penetrate into the skin. It means that your pores will soak up anything applied, resulting in maximum benefits.
Just like the collagen facial, the Introlift Therapeutic Heat Facial is ideal for anti-aging. However, this one is also a good choice for those looking to detoxify their skin.
The Introlift Cryogenic Correction
Wish that you could freeze time when it comes to your skin? This is what the Introlift Cryogenic Correction facial will help you to do. Along with our collagen facial, this is a popular anti-aging treatment. It focuses on restoring the skin's youthful glow, using multiple treatments to do this.
As with all Introlift facials, the ingredients used in this one are top quality. You'll find diamond dust, chamomile, green tea, and caffeine – pure luxury! This facial also includes a light chemical peel, advanced LED light therapy, and an ultrasound/RF treatment.
The Introlift Brightening Facial for Hyperpigmented Skin
While the collagen facial and the vitamin C facial are both great for brightening the skin, those with severe dark spots should look to the specialist Introlift Brightening Facial for Hyperpigmented Skin. It's packed with multiple brightening ingredients, bringing maximum effects. One of the stars is kojic acid, a natural ingredient that has brightening abilities comparable to hydroquinone. However, unlike hydroquinone, it doesn't have side effects.
You'll also find vitamins A and C in this facial. Plus, you'll be able to enjoy an RF skin tightening treatment and advanced LED light therapy to tackle deeper skin concerns.
Treat Yourself to Younger Looking Skin
A collagen facial can truly be transformational for your skin, especially if you combine it with other Introlift treatments. If you're ready to book yourself in for a collagen facial, get in touch with Introlift today! You can either fill out the inquiry form on our website, give us a call, or simply drop in!