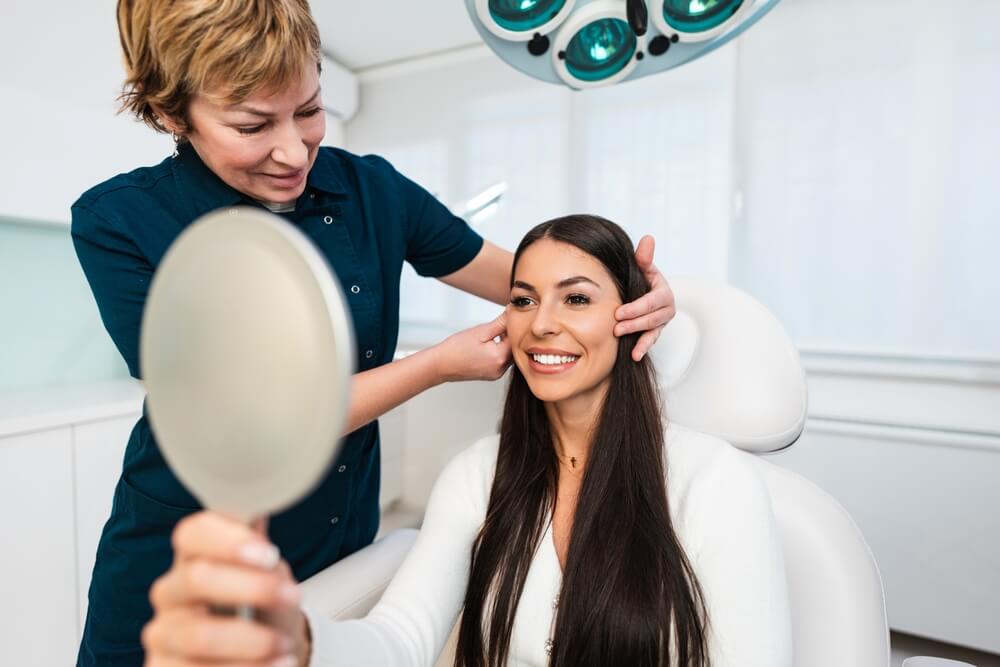 Nothing beats radiant skin that looks as smooth and firm as it feels. Not only does it make you look good, but it also helps boost your confidence!
But facial lines can get in the way of that. If you can relate, a deep wrinkle treatment might be just what you're looking for!
However, here's where it gets confusing…
There are so many — and we mean so many — skincare procedures out there. Although that means you're lucky to have several options to choose from, it can make it difficult to pick one. But you don't have to worry because that's where Intolift and our expertise come in. Here are seven of our favorite deep wrinkle treatment options that will make you look and feel your best:
Facial Fillers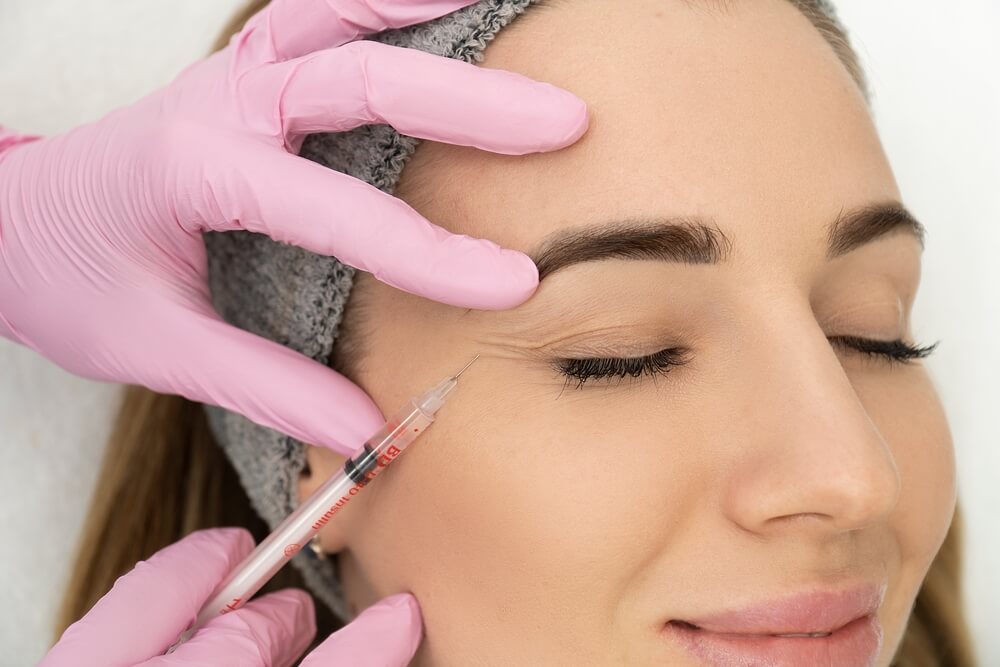 Facial fillers do exactly what they sound like — they fill the area beneath your skin. So, how does that target the appearance of deep wrinkles? 
Your body contains proteins, such as collagen and elastin, that give your skin structure and keep it healthy. As you age, you produce less of them, leaving you more prone to developing the visible signs of aging.
Other factors that may cause wrinkles are the following:
Prolonged exposure to harmful ultraviolet rays

Smoking and excessive alcohol drinking

Repeated facial expressions

Skin dryness
That's where this wonder deep wrinkle treatment comes in. Facial fillers, also called dermal fillers, can restore volume and reduce these lines. We will simply inject your preferred substance into the affected areas of your face to plump away those deep creases.
There are different types of dermal fillers, and they vary based on the substance involved. You may choose among the following:
Hyaluronic Acid
Perhaps you've heard about hyaluronic acid before. After all, it's one of the most popular and sought-after skincare ingredients out there.
It's a naturally-occurring substance in your body, and it helps keep your skin looking healthy and plump. 
Hyaluronic acid is also the most popular choice of dermal fillers. That's because it reduces the look of deep wrinkles quickly. It is also an excellent option for most skin types!
Hyaluronic acid dermal fillers are also easily reversible. If you find that you don't like the treatment's results, we can dissolve the substance with a hyaluronidase injection.
Calcium Hydroxylapatite
Calcium hydroxylapatite is another naturally-occurring substance in your body. But unlike hyaluronic acid, which can be found in your skin, this one is in your bones.
Poly-L-Lactic Acid
Unlike the first two types of dermal fillers, poly-L-lactic acid is a synthetic substance. However, it is still biocompatible and biodegradable.
Polymethylmethacrylate
Polymethylmethacrylate is our last choice of dermal fillers. It's also a biocompatible synthetic substance, like poly-L-lactic acid. It remains under the skin as microspheres that provide structure to your face.
Botox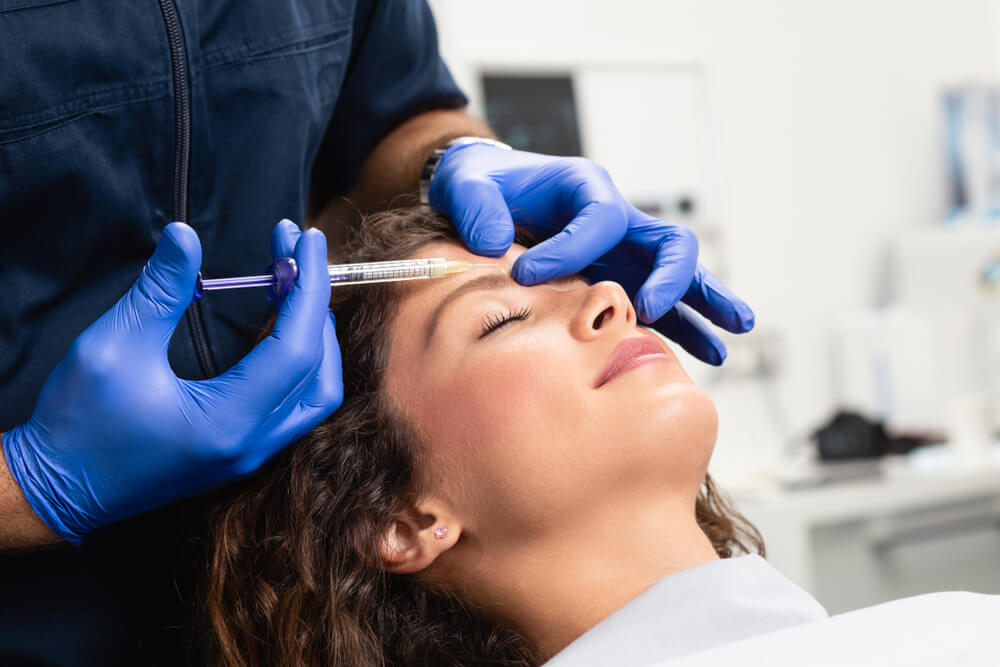 Botox is definitely one of the most well-known deep wrinkle treatment options on this list. BOTOX® is a quick answer if you want that instant snap to have a smooth and soft face.
Like dermal fillers, Botox is an injectable. We will administer the substance to the areas you want to target, and that's it!
But here's the thing…
Botox injections don't work for all types of wrinkles. There are two main types of wrinkles:
Static wrinkles – lines that appear even when your face is resting

Dynamic wrinkles – lines that only show when you're doing expressions, like laughing, smiling, or frowning
This deep wrinkle treatment is a holy grail for dynamic wrinkles, making it a top choice for many.
Chemical Peels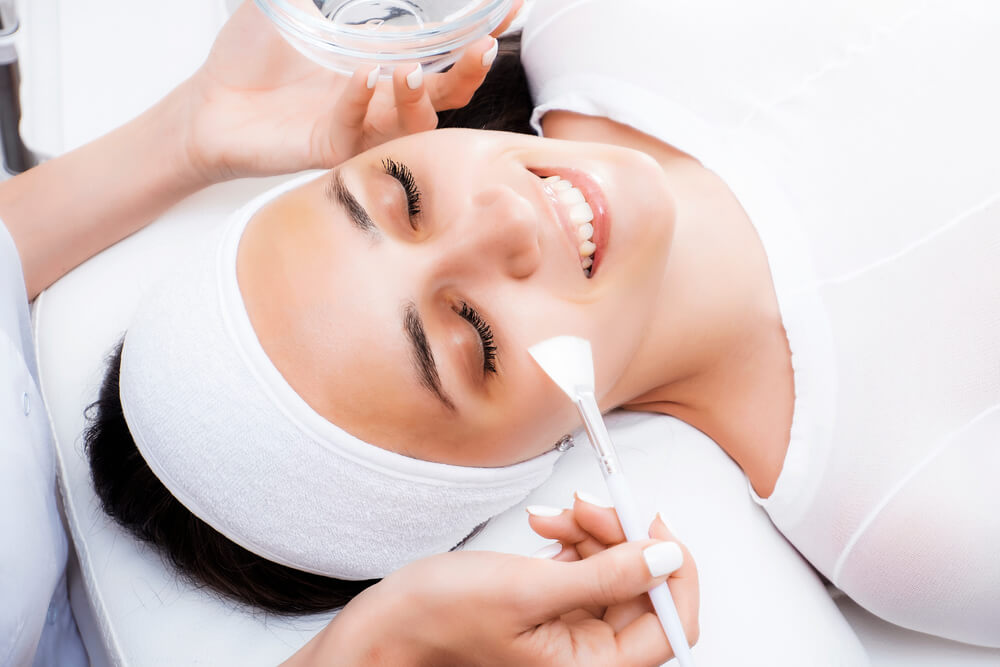 A chemical peel is a deep wrinkle treatment that will cause a controlled injury on your skin. How does that happen? We will apply a chemical substance to your face with the aim of removing the topmost layer of your skin.
But don't worry!
This deep wrinkle treatment may sound daunting, but it's not. When done by a trained Introlift esthetician, the process shouldn't be too painful. 
There are three types of chemical peels and they vary depending on the depth of their effects. There are light, medium, and deep peels. If you're looking for a trusty deep wrinkle treatment, you may want to opt for the latter two types.
Here are our top chemical peels for you to try:
Micropeel Plus 20 Solution
The Micropeel Plus 20 Solution by SkinCeuticals® contains 20% salicylic acid. We recommend undergoing four to six sessions every month to see the best results.
Aside from targeting deep wrinkles, this peel can improve the following skin concerns:
Appearance of acne

Uneven skin tone

Dullness

Laxity
However, it is worth noting that this peel doesn't suit all skin types. Speak to us for more information!
Perfect Derma Peel
The Perfect Derma Peel™ is a medium-depth chemical peel that uses Glutathione, the ever-powerful antioxidant ingredient. This medical-grade solution is suitable for all skin types.
It gets even better:
The Perfect Derma Peel is almost pain-free and requires minimal downtime. In addition, it can help rejuvenate your skin and reduce the appearance of signs of aging. We recommend booking a session of two to four treatments every month to get the most out of it.
Advanced Corrective Peel (Jessner Peel)
The Advanced Corrective Peel or Jessner Peel by Skinceuticals® has an exclusive and unique blend of clinical-grade acids. Aside from being a deep wrinkle treatment, this peel can help do the following:
Reduce the look of discoloration

Smoothen texture

Decrease the appearance of pores

Brighten skin complexion
Even better, the Jessner Peel is great for all skin types! We recommend booking four to six treatments every month to see optimal results.
Visit or contact us to see which chemical peel best suits your goals and preferences!
Carbon Laser Peel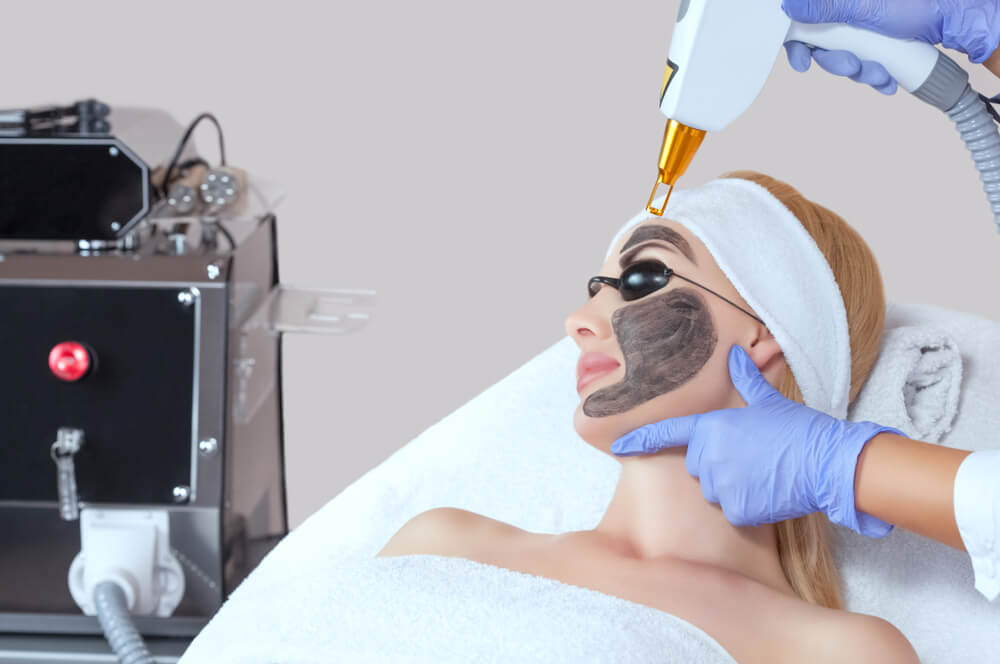 Another deep wrinkle treatment on our list is the famous Carbon Laser Peel. Despite its name, it's not a chemical peel like the others we mentioned previously.
The Carbon Laser Peel is a revolutionary laser treatment that can exfoliate, refresh, and rejuvenate your skin. After sessions, you may observe a refreshed appearance and a face that feels as smooth and soft as it looks.
We will apply a carbon solution to your face. Then, we'll use a laser to induce the peeling effect. The device detects the solution and targets dead skin cells in the process.
There's more…
The Carbon Laser Peel is completely painless! It also requires very minimal downtime, if at all. Apart from helping target deep wrinkles, it can be beneficial for people who experience the following skin concerns:
Oiliness

Dullness 

Blackheads

Facial and body acne

Enlarged pores
Venus Legacy Face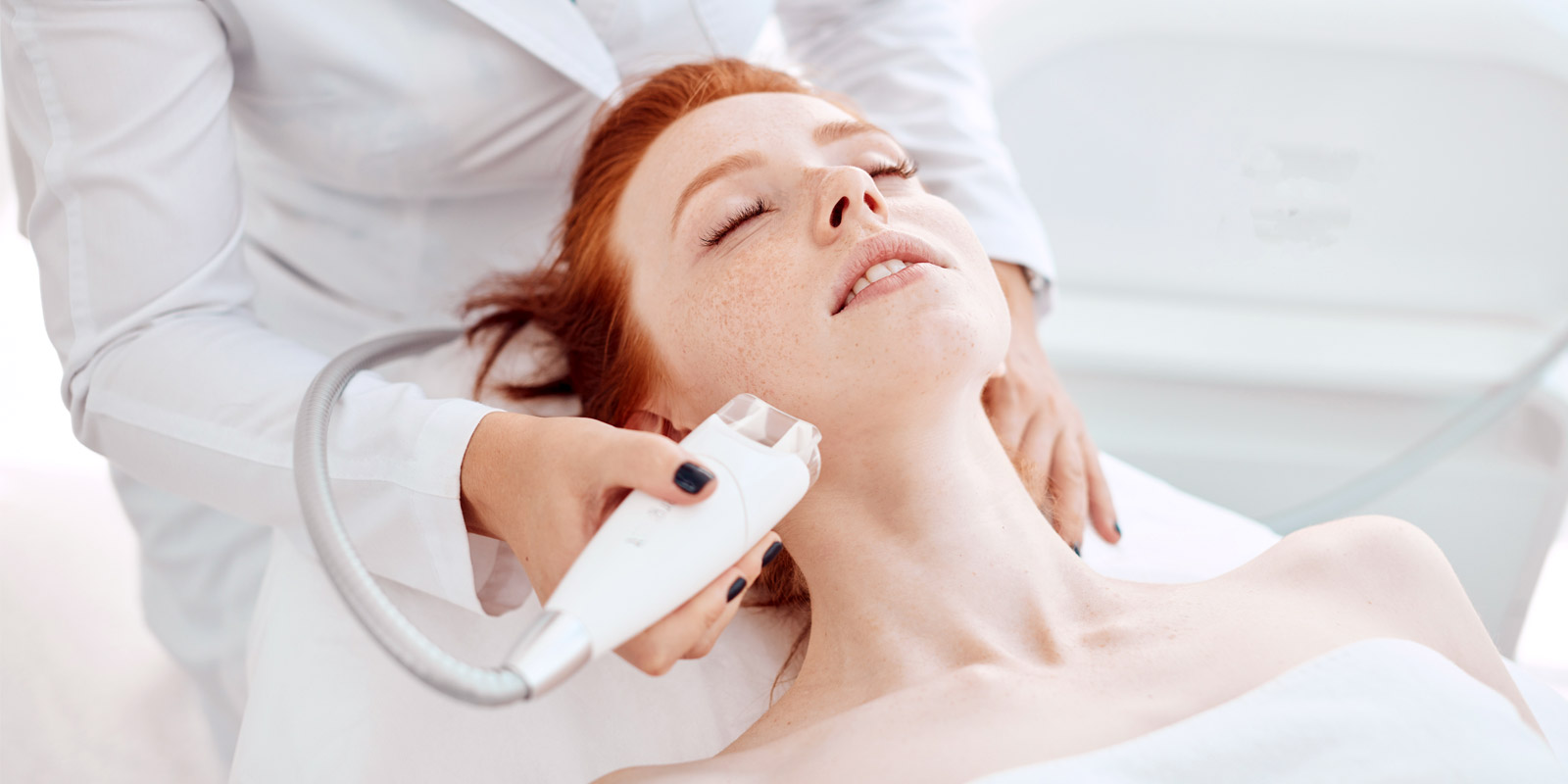 Venus Legacy Face™ combines radiofrequency (RF) energy with magnetic pulse technology. It is a comfortable deep wrinkle treatment that requires absolutely no downtime.
RF is a type of electromagnetic energy that is safe for your face and body. Magnetic pulse technology, on the other hand, uses soothing pulses to stimulate your skin gently.
Aside from targeting facial lines, Venus Legacy Face can help reduce the appearance of cellulite. It can also enhance the look of sagging skin. For the best results, we recommend six to eight treatments spaced weekly.
Here's the best part:
We also offer Venus Legacy Body at Introlift! You can get the perfect combination of face and body treatments with us.
Microneedling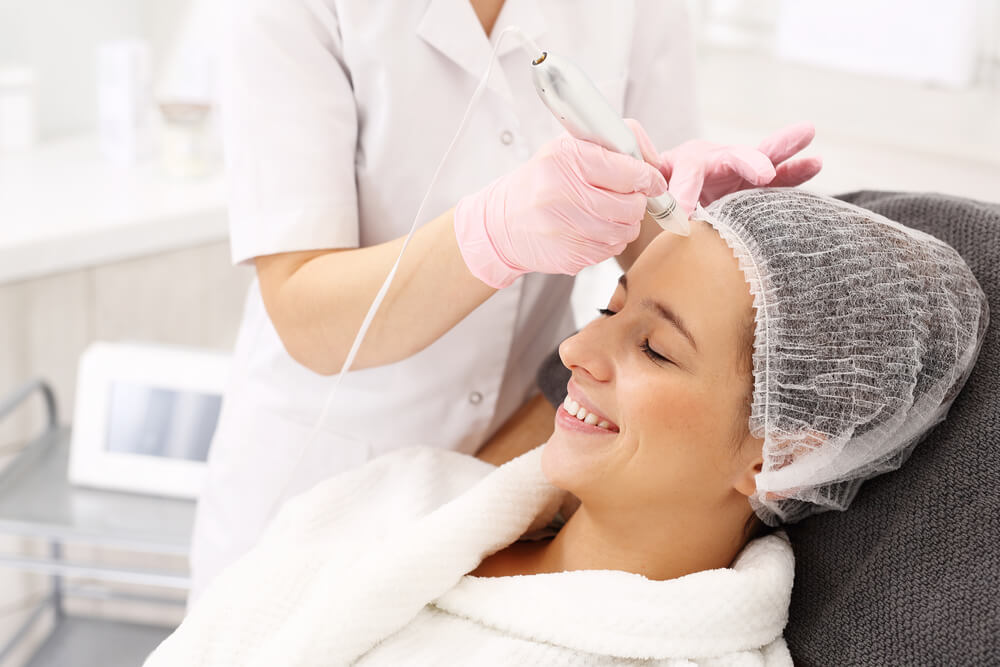 Microneedling is steadily becoming one of the best deep wrinkle treatment options available. It is a minimally invasive procedure that involves a device with several tiny needles.
This process creates a controlled injury on your skin to target the appearance of facial lines. Microneedling can also help with other conditions, like the following:
Enlarged pores

Acne scars

Hyperpigmentation
Despite what the name and process suggest, this treatment is not painful. It also requires only minimal downtime. In addition, microneedling is referred to as:
Percutaneous collagen induction (PCI)

Collagen induction therapy (CIT)

Skin needling
Microneedling With PRP
Love the sound of microneedling? Then you will be pleased to know that we also offer Microneedling with PRP!
PRP stands for platelet-rich plasma, a manipulated version of your blood containing growth factors. This substance helps reduce the appearance of deep wrinkles and gives you healthy and rejuvenated-looking skin.
We will inject the highly concentrated substance into your target areas to help smoothen and soften your face. Since the blood is yours, you won't experience any allergic reaction from PRP. You can enjoy its benefits along with the advantages of microneedling!
eMatrix Sublative Rejuvenation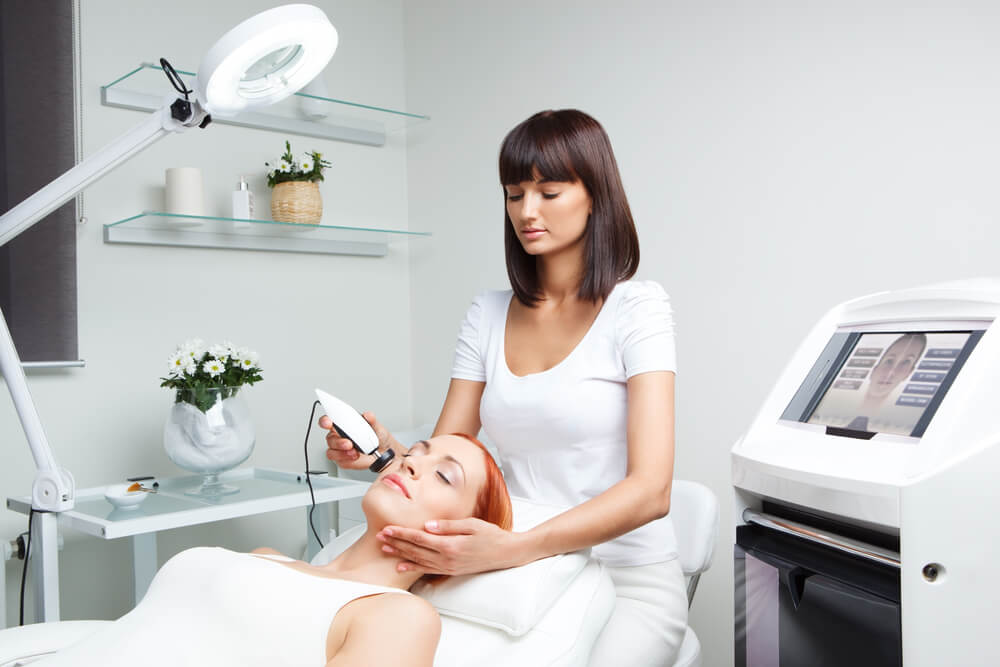 The last deep wrinkle treatment on our list is eMatrix Sublative Rejuvenation. It is a gentle skin resurfacing procedure that is FDA-cleared.
Much like its name suggests, the eMatrix treatment will rejuvenate and refresh the look of your face. It can also do the following for you:
Tighten the appearance of loose skin

Decrease the look of acne scars and marks

Reduce the visibility of dark spots and hyperpigmentation

Improve the texture and complexion of skin
The appearance of results may vary per person. However, most patients report seeing noticeable improvements in the look of their deep wrinkles within five days after the treatment. 
We recommend booking three to five sessions of the procedure for optimal results.
How to Choose the Best Deep Wrinkle Treatment
The best deep wrinkle treatment will vary for each person. We recommend booking a consultation with us so we can help you select the perfect option for you.
When you visit us, we will consider your current skin status, goals, and preferences. Aside from these things, we will also look at your:
Skin conditions, if any

Underlying medical concerns

Other special circumstances
Not all skincare treatments are suitable for different skin types. That's why it's essential to talk to a trained and licensed professional to learn what procedures are good for you.
Some of these treatments are also more invasive than others, although they are all non-surgical. They will affect your skin differently and produce varying results. You need the expertise and keen eyes of an experienced provider to see if your chosen procedure suits your condition.
Consult our providers at Introlift Medical Spa today to see which deep wrinkle treatment can do wonders for your skin. Our licensed staff can help you get the optimal experience from the best medical spa in Florida.
To Wrap Up
Do you want to have radiant and young-looking skin that feels as good as it looks? A deep wrinkle treatment may be just the holy grail you need. 
Book a consultation with us today to find out how we can help to banish your wrinkles!