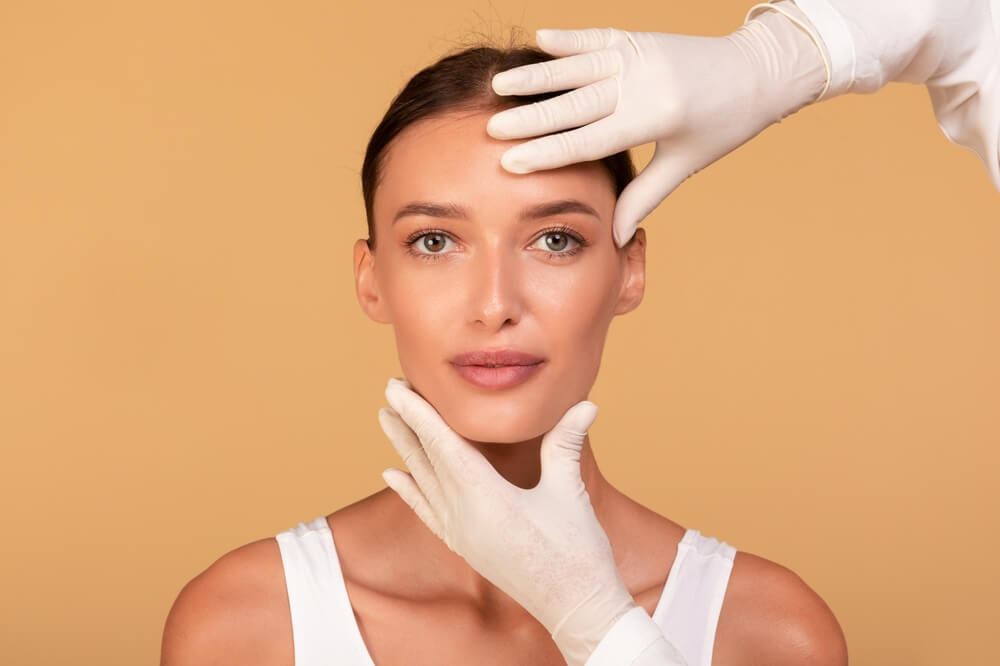 Do a bit of research into how to achieve perfect skin and you'll be inundated with advice, much of which is contradictory. This can make it difficult to figure out the steps that you need to be taking to truly improve your complexion.
One way to ensure that you're following the right tips is to take a look at their source. Expert advice is what you need, which is exactly what we specialize in at Introlift. From understanding how to pick the right skincare products to learning how to smooth away those wrinkles, read on as Introlift's med spa experts share the ultimate guide to achieving and maintaining a flawless complexion.
Use the Right Skincare Products For Your Skin Type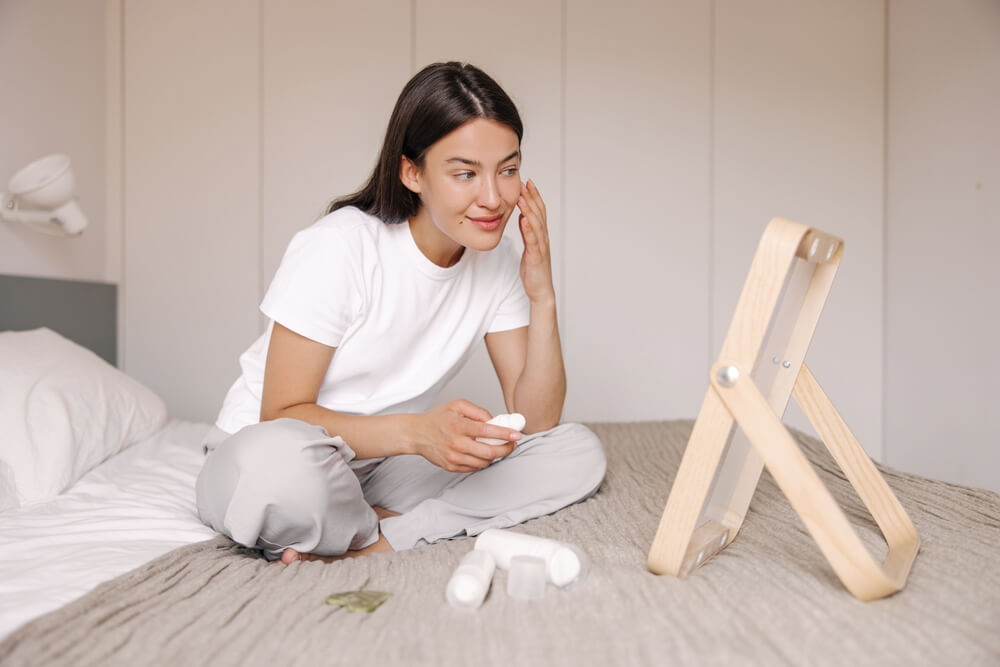 While many of our med spa treatments can quickly overhaul a complexion in need of some TLC, true perfection requires regular care. This makes a daily skincare routine essential.
However, this involves more than simply applying a haphazard collection of products to your skin each day. If you use formulas that aren't suited to your skin type, you'll only exacerbate any skin concerns that you're dealing with.
Of course, it's also crucial to ensure that you're using ingredients that have been proven to be effective. There are so many skincare products out there that promise the world yet fail to deliver any sort of noticeable results, so always purchase your products from a reliable and reputable brand. 
If you're unsure about how to pick the perfect products for your skin, it always pays to seek expert advice. Book yourself a consultation with the Introlift Med Spa and we'll talk you through how to create a solid skincare routine for your skin's individual needs. 
Treat Your Skin to Vitamins and Antioxidants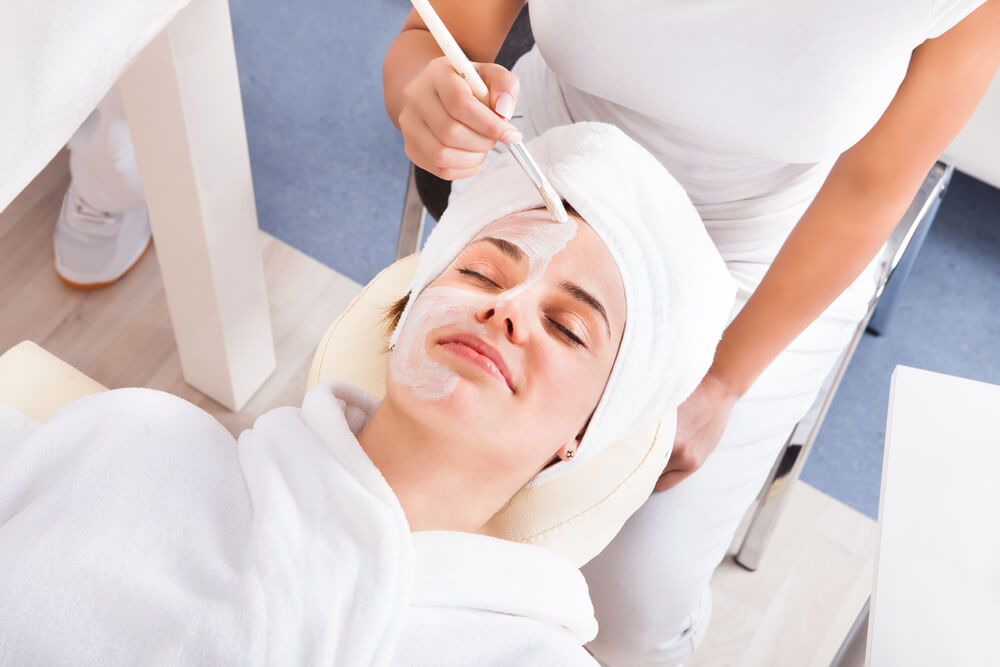 Your skin cells require a wide range of nutrients in order to perform efficiently. However, vitamins and antioxidants are at the top of the list. These will help with everything from repairing skin damage to boosting collagen production, making it important to prioritize them when building your daily skincare routine.
Which vitamins should you be looking out for?
One all-rounder that everyone should be using is vitamin C. It can help with just about every skin concern out there, from hyperpigmentation and wrinkles to dryness, dullness, and dehydration. 
Vitamin C serums are the best way to deliver this ingredient to your skin. However, for an added boost, consider the Vitamin C Signature Facial too. This is one of the most popular treatments at our med spa due to how it can instantly transform the complexion. It makes use of a potent blend of vitamins A and C, combining an enriching mask with a light chemical peel, radio frequency therapy, and LED therapy.
Understand the Importance of Peptides
Peptides are another important ingredient to seek out for your skincare routine. They play a major role in skin barrier function, which tends to decline with age. By regularly pampering your skin with peptides, you'll help to prevent and reduce the appearance of aging while also boosting elasticity and soothing inflammation.
There are plenty of peptide-infused skincare products available, but we'd recommend topping this up with a professional, medical-grade peptide blend every once in a while. This is where the Introlift Revive for Sensitive Skin treatment comes in. 
This one-of-a-kind facial involves the use of an innovative peptide-based formula to encourage a softer and more elastic complexion. Although designed with sensitive skin in mind, this relaxing med spa treatment is suitable for all skin types that require a peptide boost. 
Give Your Circulation a Boost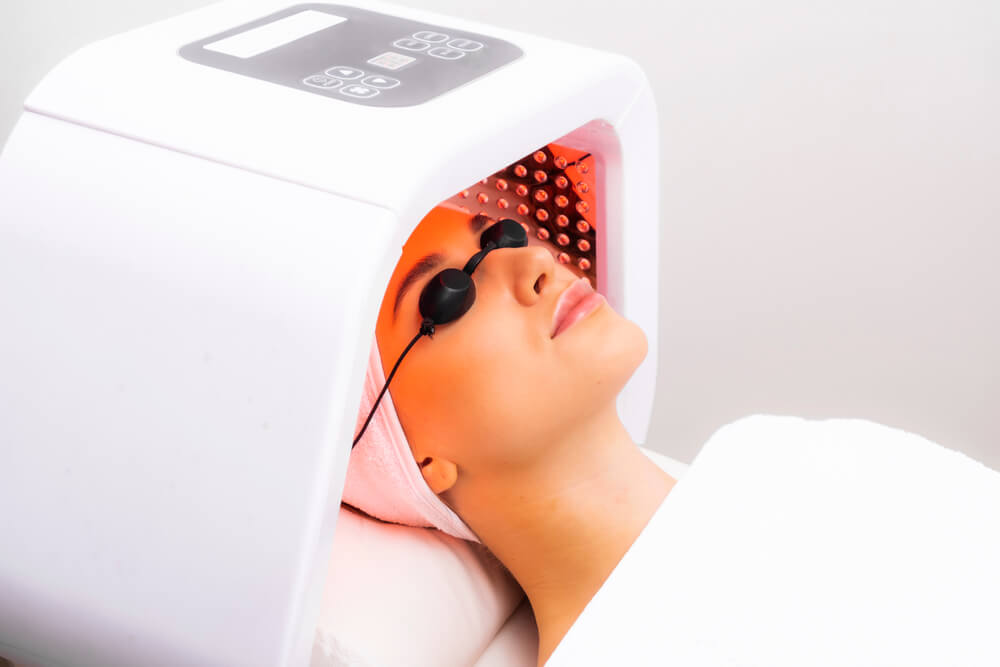 Good circulation is highly underrated. However, it really is key when it comes to giving the skin a glow.
Unfortunately, there's so much out there that can slow circulation down. From unhealthy foods to smoking to medical problems, poor circulation quickly reflects in the skin. This causes a dull and lackluster appearance.
By speeding your circulation back up, you'll be ensuring that your skin cells are receiving all of the oxygen and nutrients that they need to thrive. This will help to immediately perk up your complexion, leaving it looking so much more radiant.
How can you give your circulation a boost?
One effective at-home method is a facial massage. Spend just a couple of minutes massaging your face each day to kick your circulation up a notch.
LED light therapy has also been proven to be very effective at increasing blood flow. Red light therapy, in particular, is known for supporting the circulatory system. It speeds up microcirculation, which is how it's able to leave the skin looking beautifully illuminated after just one session. 
Give Microneedling a Try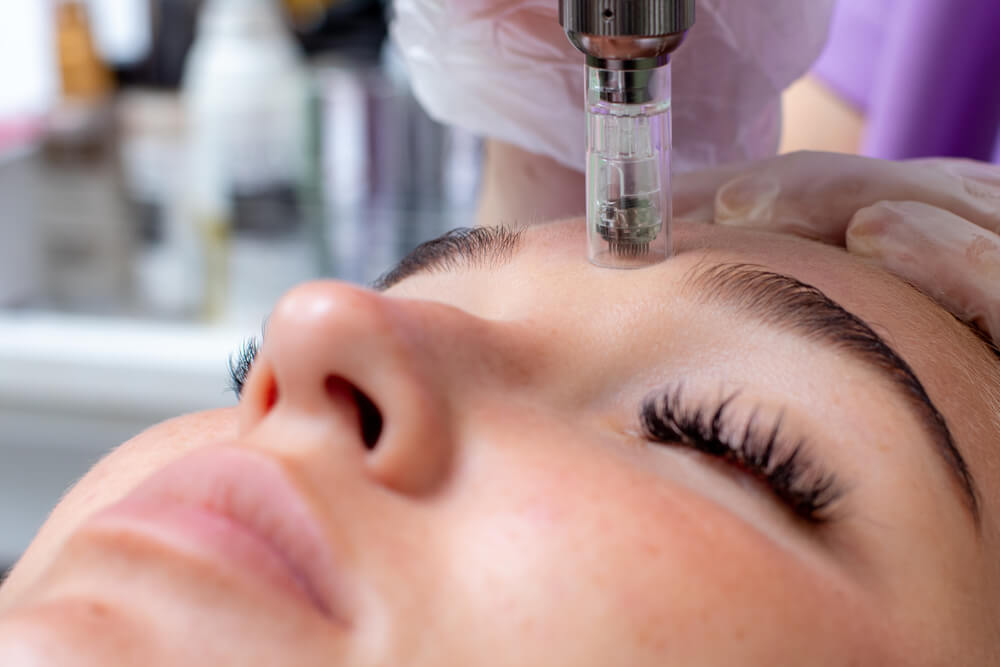 There are now at-home versions available of many med spa treatments, including LED light therapy and microneedling. The latter involves a device called a dermaroller. It features tiny needles that are rolled against the skin to create micro-punctures. These then trigger the skin's natural healing process, which includes ramping up collagen and elastin production. The result is skin that looks smoother, brighter, and tighter.
At-home dermarollers can be pretty effective, but only to a certain extent. Ideally, for maximum benefits, you need needles of a specific length. However, in order to ensure safety standards, at-home devices usually contain relatively short needles, which limits their results.
It's still worth investing in a dermaroller to use at home, but we would recommend topping this up with a professional microneedling treatment every couple of months. At the Introlift Med Spa, we offer regular microneedling, along with an advanced Microneedling With PRP treatment. This involves withdrawing and processing your blood to turn it into a platelet-rich plasma (this is what the PRP stands for). This concentrates the growth factors in your blood, which are then administered back into your skin with the microneedling treatment. It essentially speeds up the rate at which you'll see results from your microneedling session, while also encouraging even faster collagen production.
Nurture Your Neck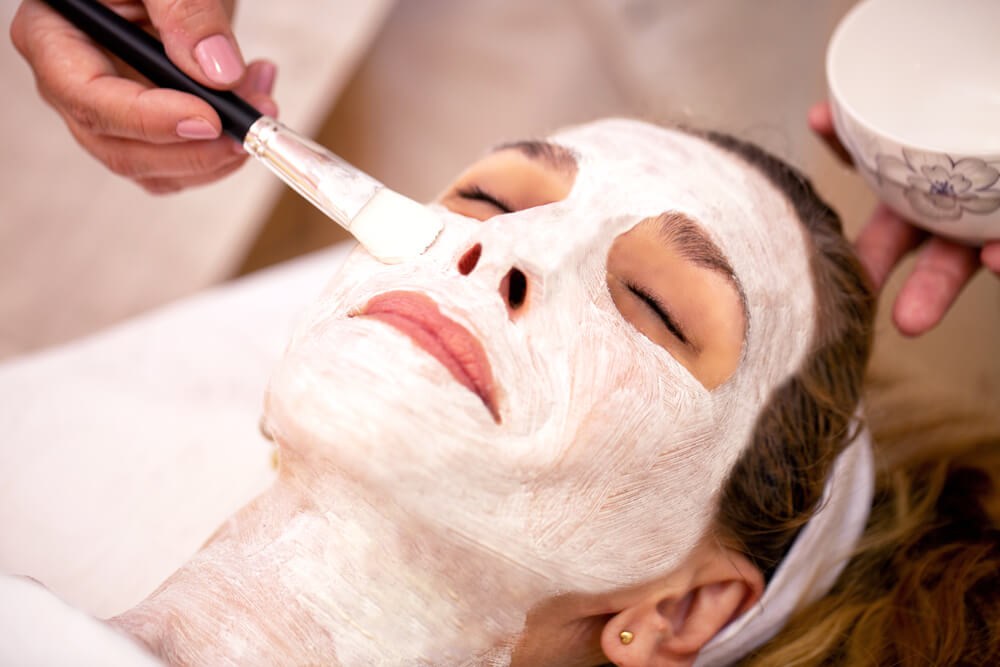 At our med spa, we often come across clients who put a huge amount of effort into caring for the skin on the face, only to unintentionally neglect the neck. After all, it's easy to consider the neck as part of the body, rather than the face.
However, the skin on the neck is just as thin as the skin on the face. It also experiences more wear and tear due to how it's almost always in motion. As a result, it's worth giving your neck some extra attention. After all, you don't want to be sporting a flawless face only to have the skin on your neck looking wrinkled and saggy!
Including your neck in your facial skincare routine will go a long way in helping to smooth and tone up its appearance. However, if your neck is already displaying the visible signs of aging, then you may need a professional treatment to restore this delicate skin, after which you can then maintain results with your daily routine.
What's the best way to tighten up loose neck skin?
There are a few med spa procedures that can help with this. A Venus Legacy treatment is one. It makes use of a specialized device to smooth and firm loose-looking skin, while also diminishing neck lines and wrinkles.
Another option would be our Collagen Regeneration Facial. The purpose of this treatment is to boost natural collagen production in the skin. In the long run, this will leave your neck and face looking significantly firmer and plumper.
Book Yourself in For a Monthly Facial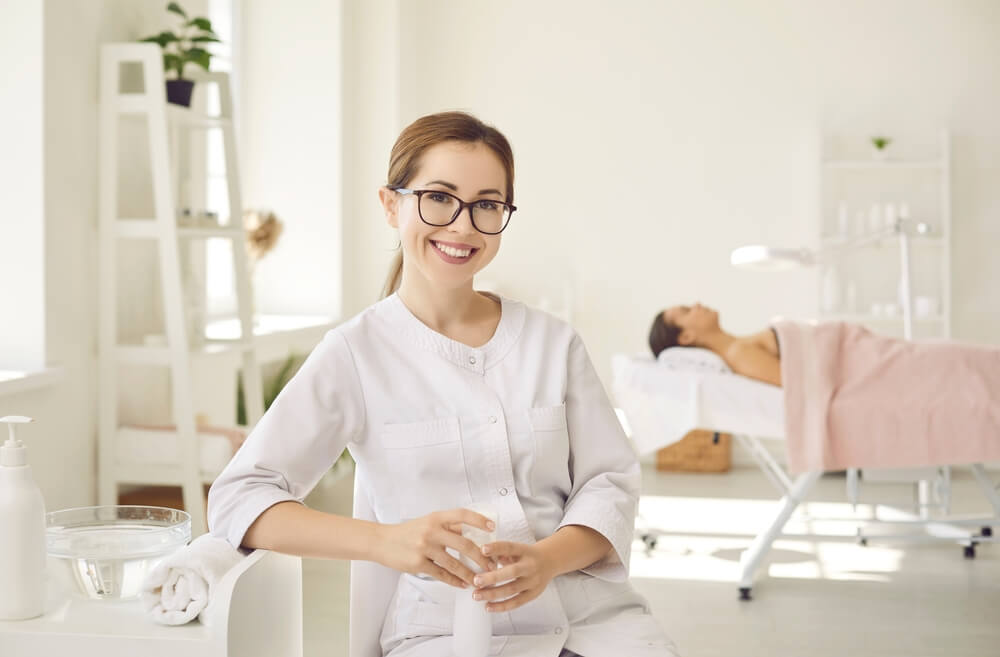 While following a high-quality skincare routine is one of the best ways to achieve perfect skin, topical products created for home use can only penetrate the skin to a certain extent. They don't quite compare to professional exfoliation and extraction techniques, which is why our med spa experts always recommend adding a monthly facial to your schedule too.
The great thing about facials is that there are so many out there. Even better, pick a good med spa, such as Introlift, and your facial will be tailored to your skin's individual needs.
For example, if you're looking to reduce the appearance of aging while brightening your complexion, our 24K Nano Gold Facial would be one to consider. It involves an exquisite mask containing sodium hyaluronate, acai fruit extract, and vitamin E. However, it also encompasses a few other procedures, including a light chemical peel and LED therapy. You'll also be able to choose between an ultrasound or a radio frequency treatment, both of which have different effects. If you aren't sure which would be best for your skin, our med spa experts will be able to advise you of this during your initial consultation.
Protect Your Skin From UV Exposure
Did you know that the majority of the fine lines, wrinkles, and dark spots that appear on your face over the years are caused by sun damage? This means that protecting your skin from the harmful effects of UV rays can really help to enhance your complexion. It's a tip that just about every dermatologist and med spa expert recommends, yet few people manage to provide their skin with adequate protection.
So, find a sunscreen that you enjoy using and make sure that you're applying it multiple times a day. A minimum SPF of 30 is essential, but go higher if you're already dealing with skin concerns caused by sun exposure.
Of course, in addition to protecting your skin from sun damage, it would also be a good idea to work on repairing any existing damage. Our Brightening Facial for Hyperpigmented Skin is a great option if the sun has left your face peppered with dark spots and discoloration. Alternatively, if wrinkles and sagging skin are your biggest issues, dermal fillers can help to restore lost volume.
Enjoy Perfect Skin With Introlift's Med Spa Treatments
True perfection can take some time to achieve, but you'll notice improvements so much sooner if you seek help from a reputable med spa. Whether you're looking for general maintenance advice or have specific skin concerns that you wish to tackle, the wide variety of treatments available at Introlift are all designed to give you the skin of your dreams.
Click here to contact the Introlift Med Spa today to book a free consultation.