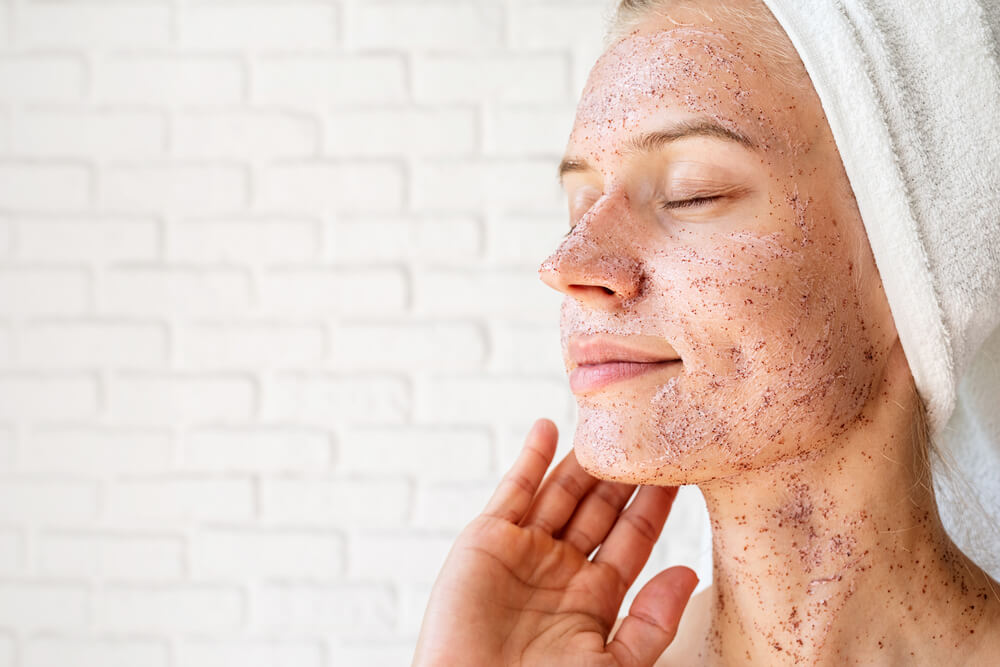 Exfoliation is a crucial step in maintaining soft and young-looking skin. 
When it comes to exfoliation, you've probably heard of facial scrubs. Simply put, a facial scrub is an exfoliation product containing minuscule, coarse particles. These tiny grains help physically exfoliate the upper layer of your skin, revealing smoother skin. However, everyone has slightly different skin, so facial scrubs aren't one-size-fits-all. It's essential to find the exfoliation treatment that best suits your needs instead of chasing trends. 
Follow along to know the ins and outs of using a facial scrub. Are you worried that a facial scrub may not be the right product for you? Fret not! Introlift will also share some exfoliation alternatives.
So, let's take a closer look…
Facial Scrub Benefits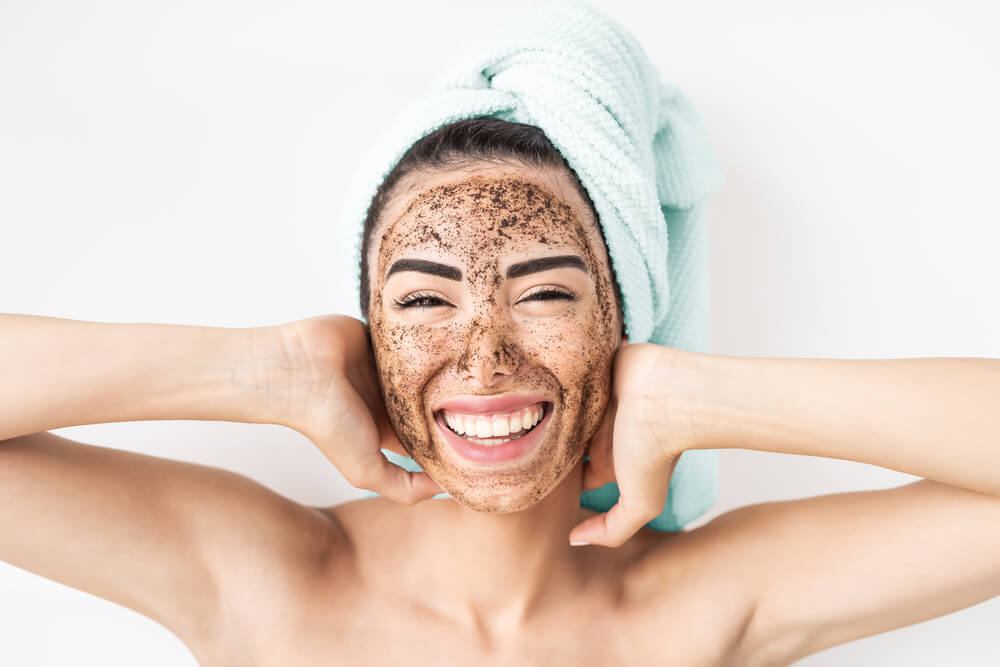 A good facial scrub has a gentle formula. It's also necessary to find one that complements your skin type. Keep in mind that a person with dry skin will have different needs from those with oily skin. Using a suitable facial scrub will allow you to reap the skin benefits.
Here are the significant advantages of using a facial scrub:
1. Removes Dead Skin Cells
One of the biggest hindrances to fresh-looking skin is dead skin cell buildup. An accumulation of dead skin only makes your skin look dull and dry. It may also clog your pores. 
On a good note, a facial scrub sloughs off dead skin cells on the surface of your skin, resulting in a refreshed appearance.
Repeat after us: exfoliation means goodbye, dead skin!
2. Helps Unclog Pores
Your body naturally produces a natural oil called sebum to moisten the skin. However, sebum overproduction can happen, causing clogged pores. This can even lead to acne breakouts, too. 
Thankfully, facial scrubs can help you combat this concern. Exfoliating your face with a facial scrub removes excess sebum and unclogs your pores. Regularly exfoliating can also assist in eliminating dirt and other impurities from your skin. 
Consider scrubbing if you have oily skin!
3. Rejuvenates Skin Appearance
Dealing with acne is difficult enough, but the aftermath of an inflamed pore can be even worse. For some people, acne scars can affect their confidence, too.
The good news? You don't have to deal with acne scars forever! 
Exfoliating is a great way to rejuvenate your appearance. While acne scars don't disappear overnight, regular exfoliating can improve the look of your skin over time. 
4. Aids in Achieving Smoother Skin
Smooth skin is like a painter's clean canvas if you're fond of putting on makeup. Makeup glides on like a dream when you have silky smooth skin.
Using a facial scrub is an excellent way to start achieving smooth skin. Instead of waiting for dead skin to shed on its own, you can be proactive in removing those cells with a scrub. Your confidence is sure to rise with smoother skin!
5. Preps Your Skin for Better Product Absorption
Dead skin cells on the surface of your skin can get in the way of product absorption. This means that your toner, serum, or moisturizer is not fully penetrating your skin barrier, reducing the effectiveness of your skincare routine.
Good thing your facial scrub is here to the rescue! Exfoliating your skin can help ensure that your skin lovingly absorbs your skincare products. Don't let your skincare routine go to waste!
The Negative Effects of Facial Scrubs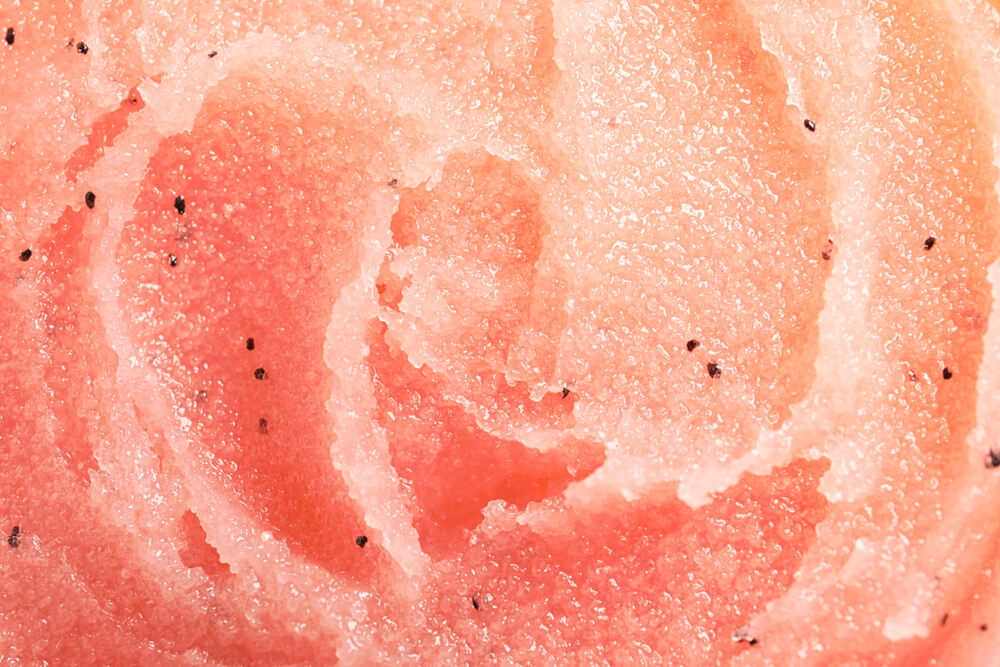 Although facial scrubs can be beneficial, not everyone is a good candidate. Determining whether a facial scrub will be good for your skin can be tricky. Reading the product label may not be reliable enough. You'll have to be aware of the ingredients, particle size, and other actors.
Now, when it comes to facial scrubs, there are a few drawbacks to be aware of:
1. May Cause Irritation
Exfoliating with a facial scrub can lead to irritation, including inflammation and redness. This can be due to its ingredients, improper application, or both.
Using a facial scrub that's not formulated for your skin can lead to severe consequences in terms of ingredients. Hard scrubbing can harm your skin rather than exfoliating it.
What's the bottom line?
Facial scrubs are not the best product for sensitive skin.
2. Can Result in Open Pores
There's no one-size-fits-all formula in the world of exfoliation. Once a week may work for some people. Others need more. During this exploration process, there's a risk that you may over-exfoliate your skin using your facial scrub. 
Overusing your facial scrub increases the chance of having more open pores. Since your skin is exposed daily to different pollutants, you're also at a higher risk of skin concerns, such as infection and uneven skin tones. 
3. Might Lead to Micro-tears on Your Skin
As mentioned earlier, facial scrubs have tiny particles that physically exfoliate your skin. If you scrub too hard or use the wrong product, there's a chance that you'll give your skin micro-tears.
These are tiny tears on the surface of your skin. While they are invisible to the naked eye, they can cause damage to your skin barrier. 
Micro-tears can result in:
Dry and flaky skin

Redness

Hypersensitivity
Long-term damage can lead to severe ramifications such as:
Prolonged skin redness

Irritable skin
In essence: it's better to skip facial scrubs for the meantime if you currently have skin conditions like flare-ups, sunburn, or an acne breakout. 
4. Only Exfoliates the Upper Layer of Your Skin
Facial scrubs don't treat beyond the top layer of your skin. This product only tackles the upper surface of your skin. If you want skin glowing from within, it's best to consult a dermatologist for available procedures. 
But I Still Want the Benefits of a Facial Scrub!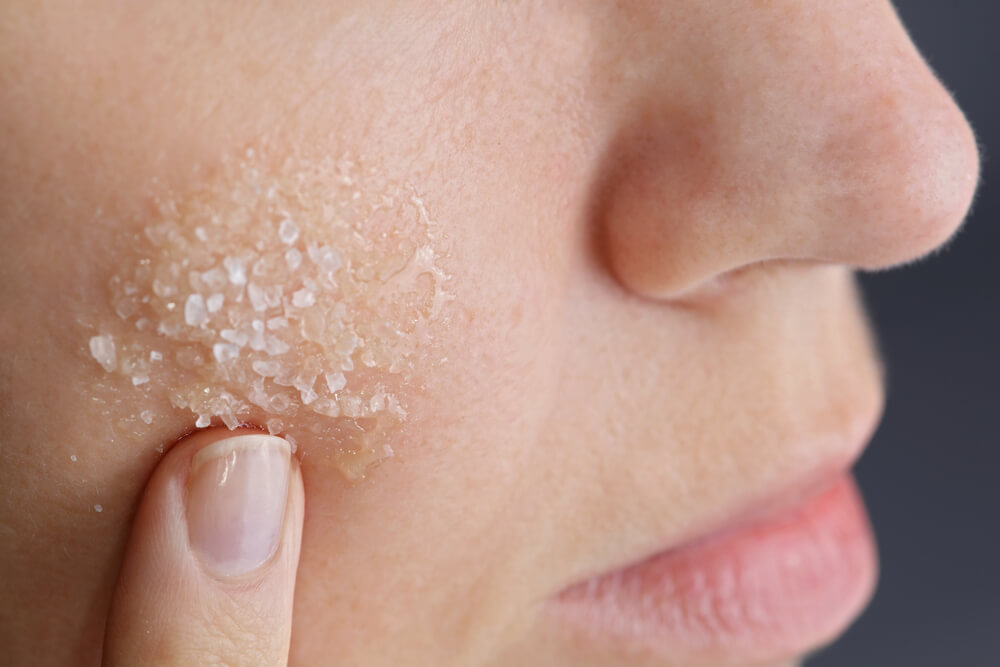 Indeed, using a facial scrub has various benefits that will help improve your skin; however, there are also disadvantages associated with this product. 
You may be one of the many people still weighing the pros and cons. Taking risks is rarely the best way forward when caring for your skin, especially if you have sensitive or acne-prone skin. The cons of using a facial scrub may deeply outweigh the pros. 
Does this mean that you'll have to say goodbye to the benefits of using a facial scrub forever? Certainly not! Let's jump right into alternatives:
Introducing Introlift's Exfoliation Treatments
We understand that using a facial scrub is not for everyone. After all, everybody's skin is unique and will have differing needs. 
Here's the deal:
Smooth skin should not remain a faraway dream! You can still achieve the benefits of exfoliation using other means. Here at Introlift, we have lovingly crafted our services to cater to the custom needs of each client.
The following are five treatments that will exfoliate your skin without the use of facial scrubs:
1. Dermaplaning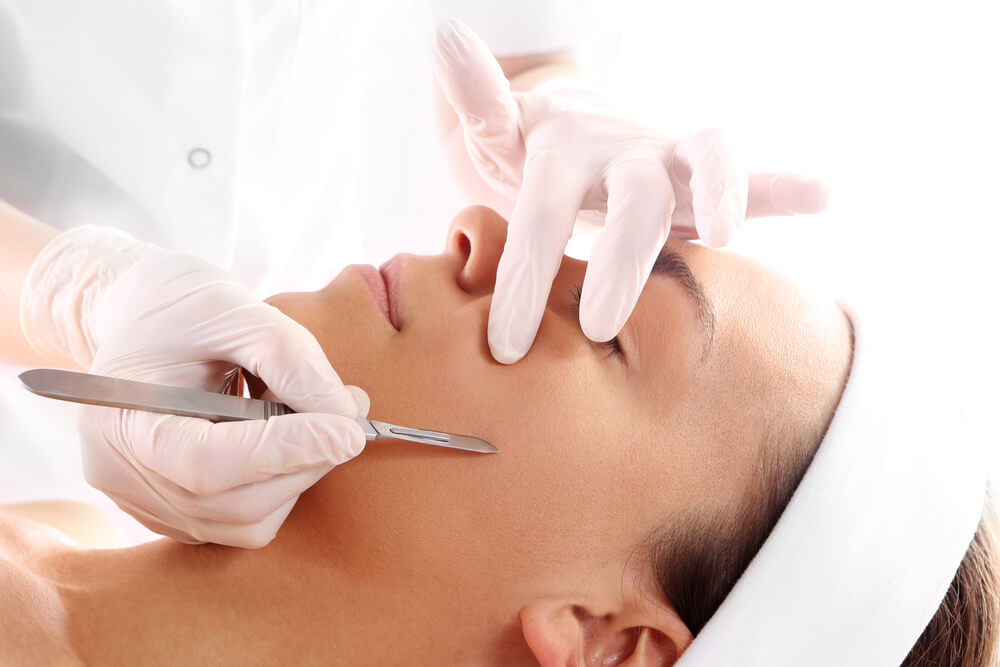 Dermaplaning is a manual exfoliation technique. It works by scraping off the uppermost layer of dead skin cells on your face. The aftermath? This treatment reveals a complexion that looks brighter and smoother.
Unlike the facial scrub, there's no risk of microtears — there are zero fine grains involved in this treatment. Furthermore, you'll also enjoy the smooth feeling of having no peach fuzz on your skin.
It gets better:
All skin types can benefit from Dermaplaning. If you really want to bring out the radiance and freshness of your skin, you can combine Dermaplaning with other facials and chemical peels!
2. Carbon Laser Peel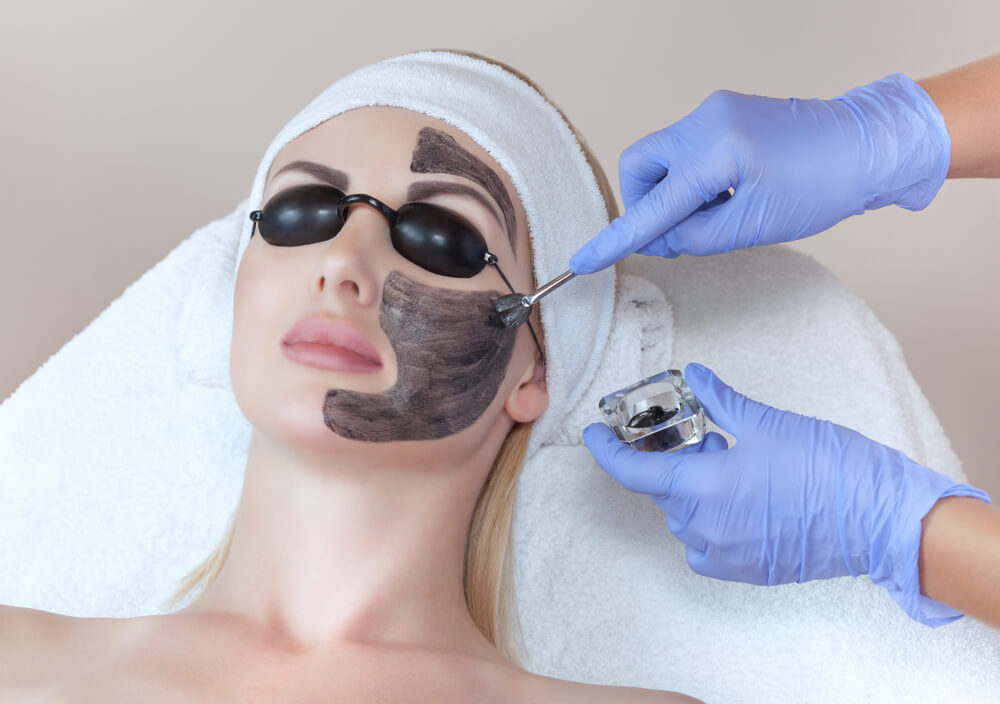 Want a pain-free exfoliation treatment with minimal-to-zero downtime? Try our Carbon Laser Peel. After undergoing this procedure, expect your skin to feel refreshed, on top of looking smoother, firmer, and softer-looking.
The Carbon Laser Peel treatment is best if you want to tackle these concerns:
Oily skin

Enlarged pores

Blackheads

Dull skin

Acne
No more worries about micro-tears or over scrubbing with this procedure!
3. Advanced Corrective Peel (Jessner Peel)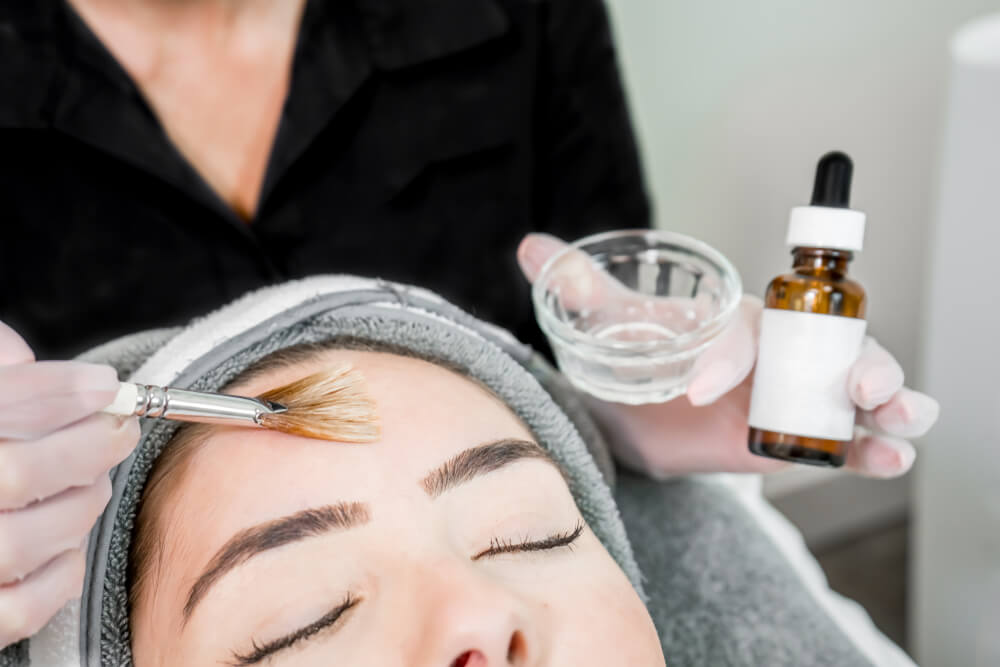 Looking for the best treatment for the appearance of discoloration on your skin? Check out the Advanced Corrective Peel (Jessner Peel).
Its formula includes a maximum peel concentration of phenylethyl resorcinol, a superstar ingredient for brightening your skin. This treatment also uses an exclusive combination of clinical-grade acids for a complexion that looks radiant. 
The best part? This peel is a match for all skin types!
4. Micropeel Plus 20 Solution
If you've researched exfoliation, you might have stumbled upon salicylic acid. It is one of the most popular ingredients in acne-fighting products. We genuinely believe in the power of this skincare superstar, so our Micropeel Plus 20 Solution is formulated with 20% salicylic acid. 
Consider this procedure to address visible issues like:
Acne appearance

Uneven skin tone

Dullness and laxity
Imagine this: skin that looks firmer, toned, and more lifted after the micro peel!
5. Pigment Balancing Peel by SkinCeuticals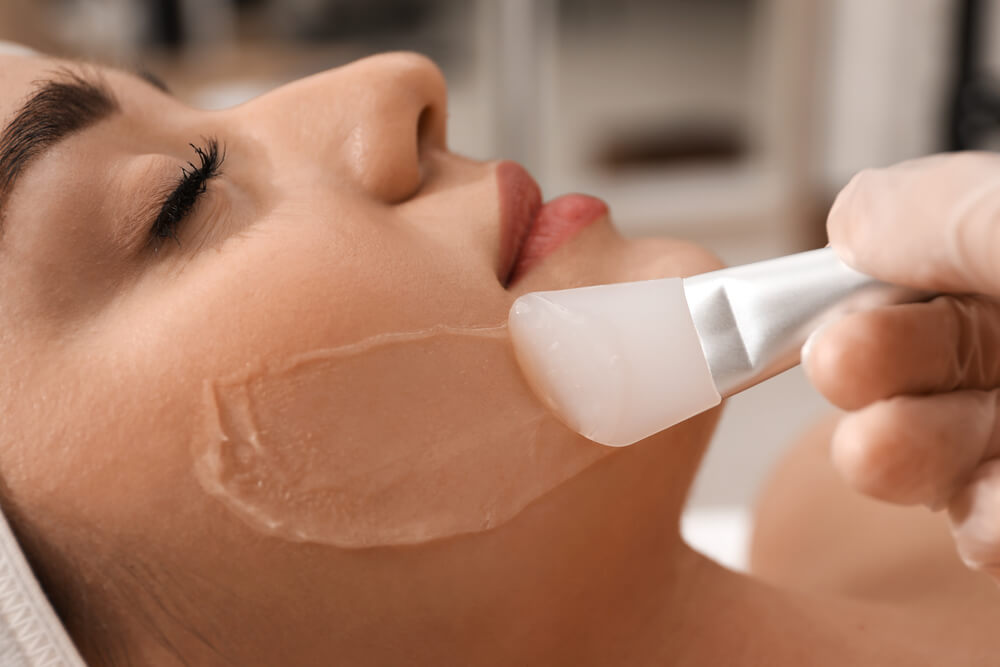 Are you dealing with hyperpigmentation? It's a condition where some skin spots are darker than others. The Pigment Balancing Peel By SkinCeuticals is your lifesaver. Its 40% glycolic acid formulation can improve uneven skin tone and the appearance of photodamage. This treatment also has a blend of alpha-hydroxy acids to exfoliate your skin. There's minimal-to-zero downtime after undergoing one.
So give this procedure a go for radiant, brighter-looking skin!
Above and Beyond with Introlift
In a nutshell, exfoliation is an excellent addition to your skincare regimen with its numerous benefits. However, facial scrubs may not be the right choice to reap these benefits. Alternative options are available, and procedures carried out by professionals are always the wisest route to take. 
Here at Introlift, we design each treatment to deliver the optimal results for your skincare needs. We use cutting-edge technology to provide the best results with minimal downtime. Our number one goal is to give you an experience that is ultra-comfortable and enjoyable! 
What are you waiting for? Now is the time to take advantage of our custom packages and exciting promotions. Find the proper treatment for you and pamper yourself while addressing your skin concerns!