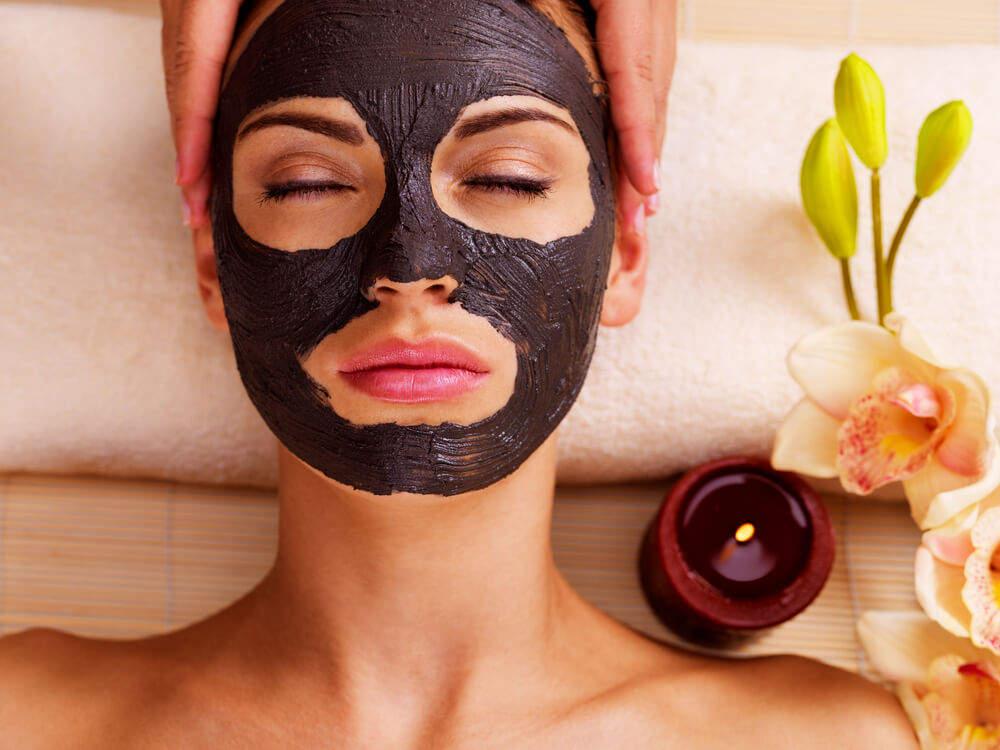 Are you tired of dealing with wrinkles, uneven skin tone, and other skin concerns? Say goodbye to those pesky blemishes. Carbon laser peel is a trusty choice to look your best at any age!
This non-invasive procedure uses lasers to revitalize the skin. It can address several issues, leaving you with a smoother, more youthful-looking complexion.
Also known as the "Hollywood Peel," the facial applies a carbon-based cream or gel to the skin. These areas are then treated with a laser whose energy is absorbed by the carbon. Look forward to your vibrant glow after getting the top layer of skin removed.
Here are eight benefits you can enjoy from the carbon laser peel treatments offered by Introlift:
1. Reduced Appearance Of Fine Lines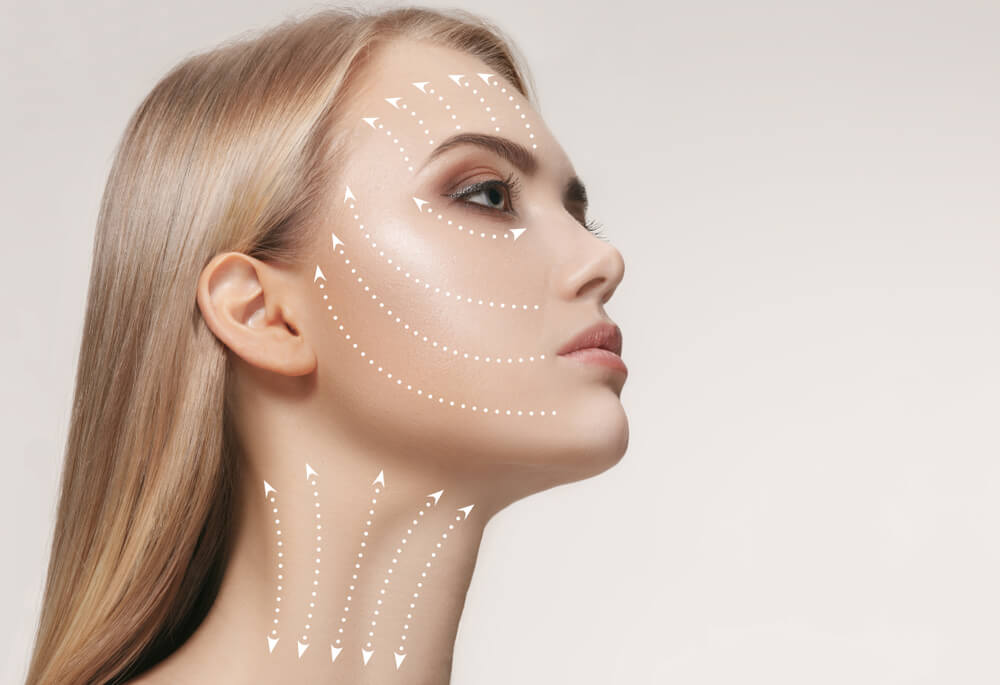 What is one of the primary benefits of carbon laser peel? It has the ability to diminish the look of signs of aging. As we age, our skin's natural collagen and elastin production decrease. They are proteins keeping the skin looking firm and radiant.
Collagen – responsible for the suppleness and firmness

of the skin, giving it a youthful glow

Elastin -provides stretch, recoil, and elasticity to the skin, keeping it bouncy tight, and pliable
That decrease leads to the formation of wrinkles and sagging skin.
But don't worry!
This minimally invasive, skin-resurfacing technique will help make your skin look plumper and smoother! It can also help reduce the appearance of fine lines and wrinkles.
Carbon skin resurfacing treatment is the latest advancement in skin technology. It can help minimize the look of signs of aging and damage!
2. Improved Skin Texture And Tone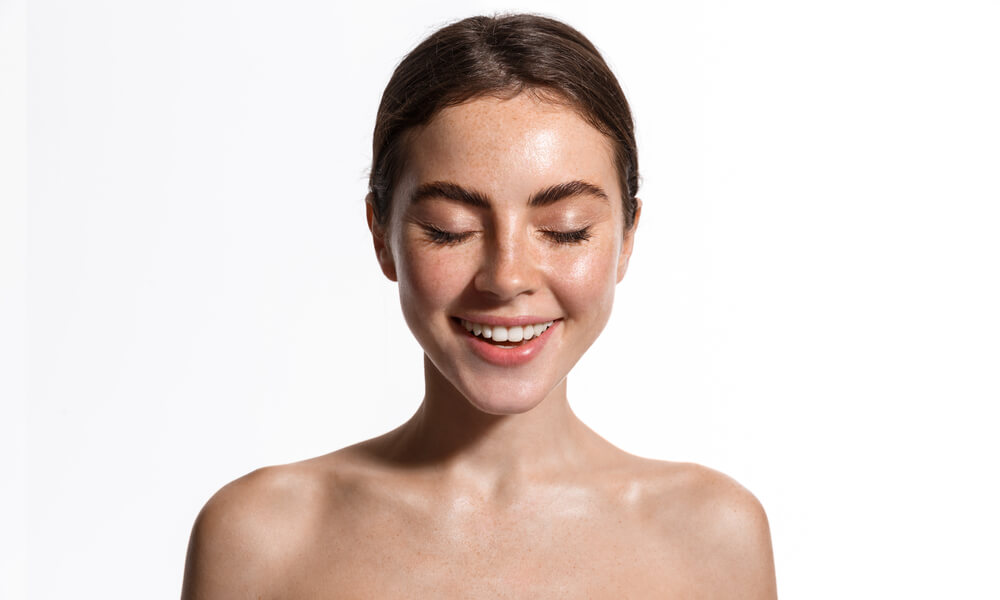 Another benefit of carbon laser peel is its ability to improve skin texture and tone. Lately, have you been complaining that your skin looks dull, dry, and flaky? This Hollywood Peel might be for you. Check out other recommended treatments for skin tightening in this link. 
Here's the thing:
Thanks to this technology, it can exfoliate the outer layers of the skin. Exfoliation can help remove dead skin cells and unclog pores to get that glowing complexion. Sun exposure, acne, or scarring will no longer haunt you.
Are You Worried About Sensitive Skin?
Fret not. The treatment can help reveal skin that looks firmer and more even-toned. It does so by peeling the outermost layer and exfoliating your skin.
Also, it's gentler because a carbon laser peel doesn't damage the epidermis. The process causes less irritation compared to other treatments. That's why it works well, even for people with sensitive skin.
3. Diminished Appearance Of Pores
 
A carbon laser peel can also help decrease the appearance of pores. Large pores can be a cosmetic concern for many people, as they can make the skin look uneven. They may also contribute to the development of acne and blackheads. In addition, large pores make skin look extremely textured.
This treatment targets oil, debris, and bacteria in the pores. It's perfect for people with large pores and oily skin. Why? The peel intensively targets excess sebum, cleans the skin, and closes the look of pores.
Carbon Laser Peel And Chemical Peel
You might have heard of chemical peels, which typically use a high concentration of various acids. That results in downtime as the skin recovers from swelling and redness. In contrast, a carbon laser peel uses a carbon mask to target skin problems. The result is a shorter recovery time and minimal, if any, side effects.
The main difference between the two is their process:
Carbon laser peel uses heat generated from the laser, while a chemical peel uses a

chemical solution

.

Laser treatments are more precise and controllable. That makes them ideal for targeting specific areas like acne scars.

Chemical peels are more versatile and are ideal for targeting large surface areas.
4. Reduced Appearance Of Scars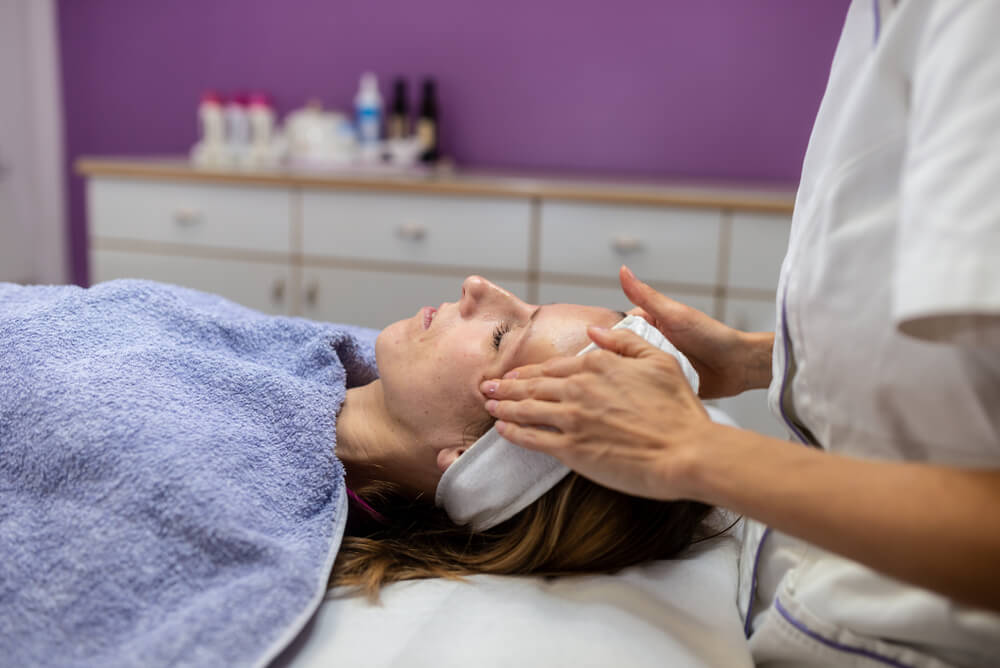 Are you concerned with scars, whether they are from acne, surgery, or injury? We understand if you may feel frustrated. Nowadays, minimizing the look of scars is possible with lasers.
Here's the best part:
The treatment is effective and safe!
With this method, the laser releases minimal heat to remove dead skin and pigment. That can help smooth out and blend the look of scar tissue with the surrounding skin. The technique has helped lighten the look of scars for many.
There's more:
This procedure also requires fewer sessions than other types of treatment.
As a general rule, you don't need any special preparation. But a consultation with a professional will not hurt. Your doctor may recommend discontinuing prescription skin treatments for some time. That may help you avoid any possible irritation. ‌
5. Improved Look Of Stretch Marks
Stretch marks occur when the skin expands beyond its natural elasticity. That is often due to the following:
Rapid weight gain or loss

Pregnancy

Muscle building
Stretch marks are not harmful to the health. But they can be a cosmetic concern for many people.
A carbon laser peel can help manage these marks and improve the skin's appearance. Don't worry if you can't decide on a single treatment modality for your skin condition! Check out these custom packages from Introlift.
Is Carbon Laser Peel for Everyone?
A carbon laser peel can help target the look of stretch marks in people with skin types III-IV on the Fitzpatrick scale. It can help with the following body parts:
But here's the thing:
Not everyone can get the treatment. It may not be for you if you:
Are pregnant 

Received medical or laser therapy for stretch marks in the past 6-12 months
We can focus the laser beam on a small spot size with excellent power density. That allows for precise control over the damage caused to the skin. However, you may need to undergo a series of follow-up therapies for lasting results.
However, the simple truth is that no procedure can remove stretch marks and scars. At best, the results will make them less noticeable. That can help increase your confidence and comfort in your skin.
6. Helps With Sun Damage And Age Spots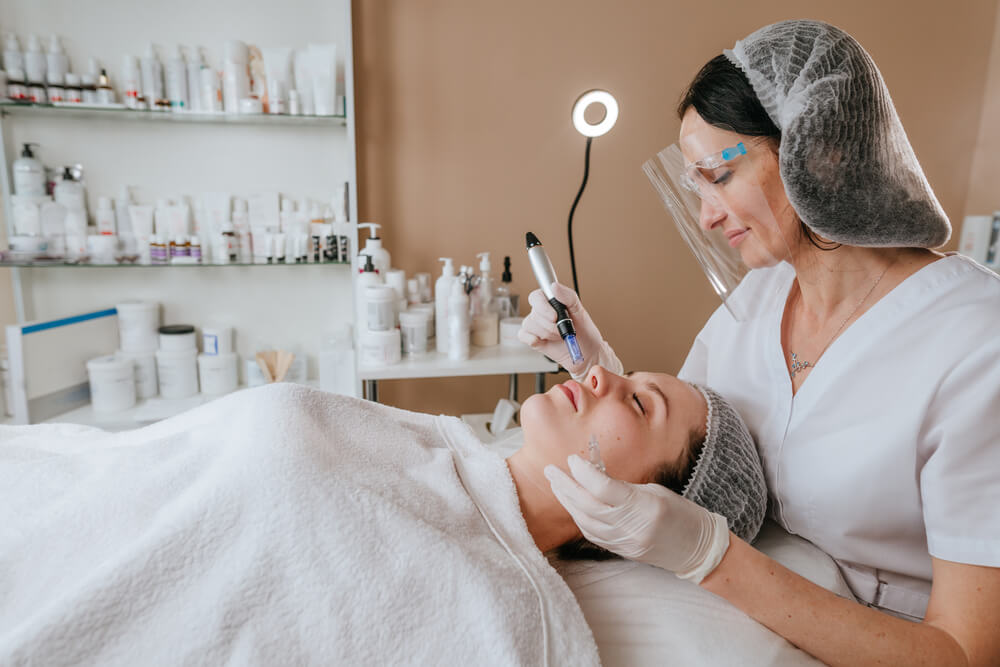 Did you know that around 90% of skin aging is due to sun exposure? It may seem harmless to expose yourself to the sun. But doing so can cause skin damage. It is responsible for wrinkles, age spots, and even skin cancer.
Fortunately, a carbon laser peel can help target the look of sun damage and other skin conditions. It can make your skin appear tighter and healthy looking. It is an in-office procedure that uses carbon dioxide to resurface the skin. We can complete it in just around 30 minutes!
Here's how it works:
A light beam delivers carbon dioxide particles through microscopic holes in the skin's surface. They dissolve into deep layers of tissue. That process helps reduce the look of blemishes on your skin.
Are There Side Effects To Watch Out For?
You can expect minimal if any, side effects from a carbon laser peel. That includes the following:
Slight redness

A tingling sensation that should go away soon after
And, that's it. You would not expect any other symptoms from a carbon laser peel apart from those two. Also known as carbon laser facial (CLF), it has been around for at least 20 years. So, safety has long been ensured.
Like any other laser therapy, CLF works in a series of treatments. Follow your dermatologist's post-treatment instructions for the best results.
7. No More Dark Spots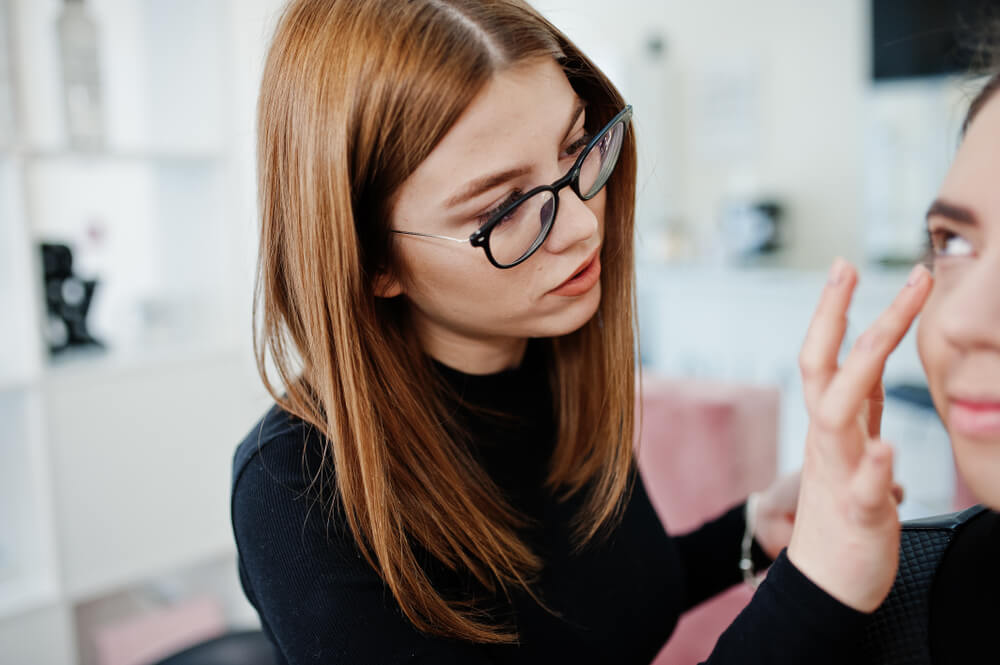 It is vital to discuss your expectations and goals with your dermatologist. That will help you determine if a carbon laser peel is right for you. If you are in Florida, the expert team at Introlift Medical Spa can guide your decision-making with FREE consultations!
Difference Between Hyperpigmentation And Melasma
Hyperpigmentation is where patches of skin become darker than the surrounding skin. It can result from various factors, including the following:
Sun exposure

Hormonal changes

Certain medications
Melasma, on the other hand, is a type of hyperpigmentation. It comes with the appearance of dark, irregularly shaped patches on the face. It can affect anyone but is more commonly seen in pregnant women. That's why melasma has the title "the mask of pregnancy."
Is Carbon Peel Up To The Challenge?
A carbon laser peel can effectively target the look of hyperpigmentation and melasma. It removes the outer layers of the skin where the excess pigment is. The treatment can also help improve the skin's texture and feel of elasticity.
Remember to use a broad-spectrum sunscreen and avoid sun exposure after the procedure. That will help prevent the recurrence of hyperpigmentation.
In addition, you may need after-care tips such as these:
Avoid using any products containing retinol for at least five days after treatment.

For a week, try not to exfoliate or use any abrasive product on the skin.

Try using products containing collagen, especially if you have sun-damaged skin.
8. Reduces The Look Of Acne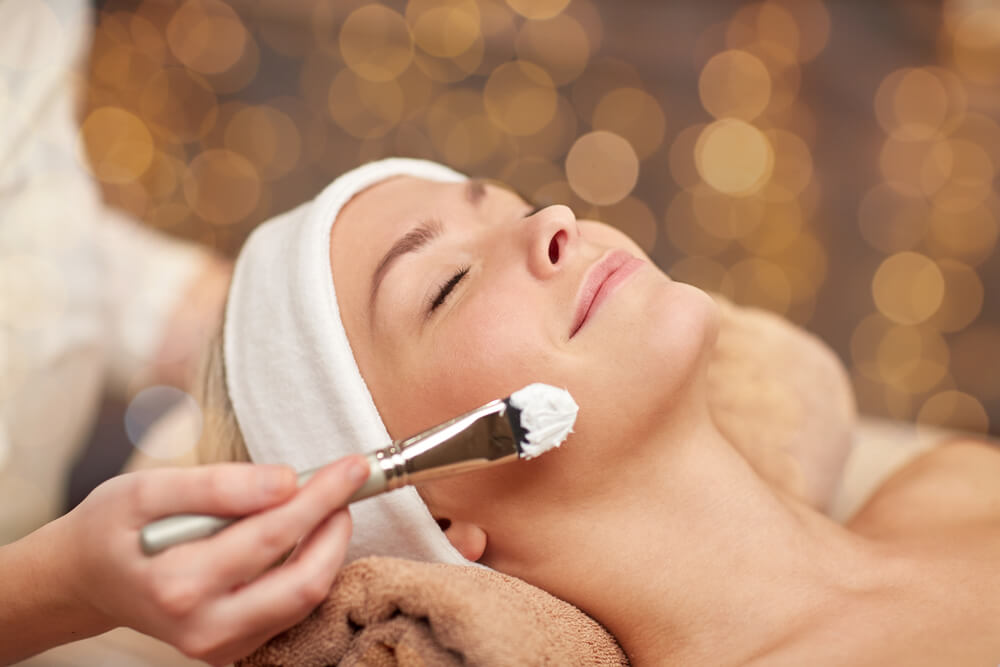 A carbon laser resurfacing is very gentle. It only affects the superficial skin layers. Yet, it is still very effective in reducing the look of acne.
The CO2 laser peel uses a high-powered beam of light to target and remove damaged skin cells. The water molecules in the skin absorb this light, causing them to heat up. The molecules release vaporized particles which are then removed from the skin's surface.
Here's the kicker:
The heat generated from this process helps kill bacteria that can cause acne breakouts. The laser peel safely targets the root of blackheads and whiteheads. How? It removes dead skin cells and unclogs pores.
A carbon laser facial can help reduce the appearance of existing acne. Try it out if you want skin that looks and feels good!
Trying A Carbon Laser Peel
Considering it reduces the look of pores, it also improves the overall appearance and skin tone. Do you want to come back as soon as possible? Keep in mind that your next carbon peels can be scheduled four weeks after your last one.
The Bottomline
If you're considering a carbon laser peel, you're making a fantastic decision for your skin!
This revolutionary laser treatment is completely painless with minimal-to-zero downtime. If you want to achieve beautiful and younger-looking skin, visit Introlift for carbon laser peel treatments today.