Aging is beautiful. After all, your years hold all of your life's excitement, adventures, spontaneity, and, of course, uncountable ups and downs. 
But while the years we lived carry special memories, they can also leave a few not-so-favorable marks on our skin. 
So, how do we solve that concern? That's where skin rejuvenation comes in.
You've probably heard the term thrown around quite often. You hear it when buying skincare and cosmetic products. People mention it when talking about skin treatments. It almost seems like the be-all and end-all of skincare. 
But why, you may ask?
Keep reading to get the inside scoop on all things skin rejuvenation! 
What is Skin Rejuvenation?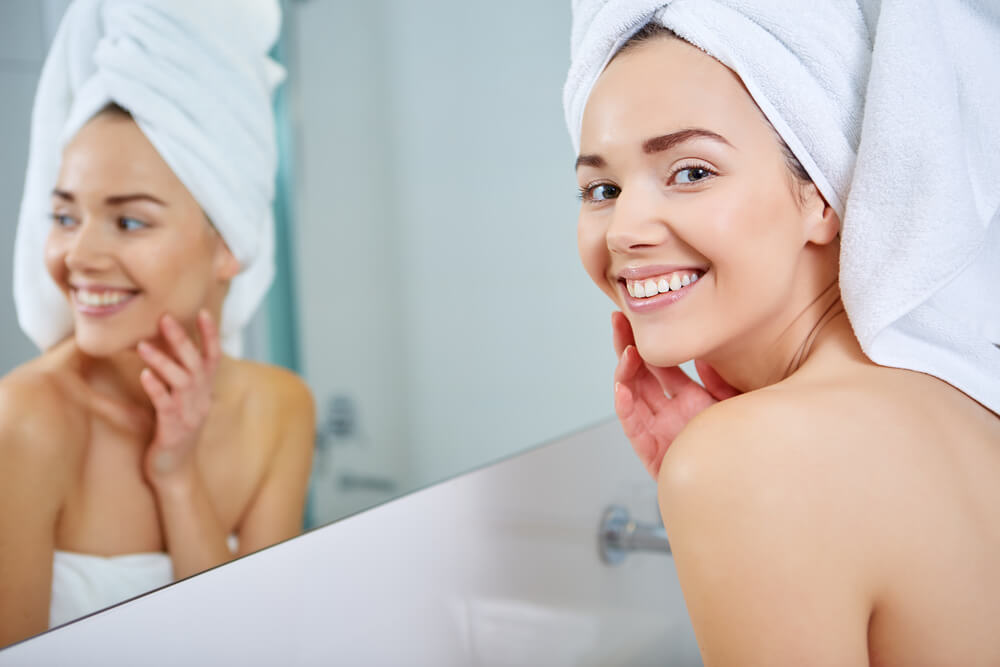 Skin rejuvenation refers to any treatment or product that targets any damage or concern you might have on your skin. 
We're exposed to a myriad of things that can damage our skin or leave unfavorable marks. Here are some examples:
Exposure to harmful ultraviolet (UV) rays, like UVA and UVB

Underlying health conditions

A drastic change in weight

The aging process

Smoking
These things are only some of the factors that can speed up skin aging and cause skin cell damage. And while skin creams can be useful in the fight against aging, sometimes you can't get rid of those marks without some form of professional help.
Skin rejuvenation is ideal for individuals who feel like their skin is in a less than optimal condition. Feeling and looking our best is part and parcel of being our best, so we recommend getting a skin rejuvenation treatment for the ultimate confidence boost!
However, we understand if you're hesitant to dive right into a procedure without knowing much about it. 
To make this decision easier for you, Introlift has put together a list of our favorite skin rejuvenation treatments. We discuss what they are most effective for and how the procedures work. 
Laser Skin Rejuvenation
Laser skin rejuvenation, also called skin resurfacing, is an outpatient, non-invasive treatment that makes use of heat to promote collagen production. There are different kinds of laser skin resurfacing procedures available, and they vary depending on the type of laser used by the practitioners.
Introlift uses the Q-switched laser. It's a non-invasive device that produces high-intensity pulsed beam light. The laser's contact with the skin is significantly less compared to other lasers. The Q-switched emits concentrated pulses that last for a very short amount of time, merely a billionth of a second.
Here's the kicker:
Q-switched lasers are considered non-ablative. That means they don't remove the outer layer of your skin, unlike ablative lasers. This laser is known to not cause damage to surrounding tissues.
What Happens in a Laser Skin Rejuvenation Session?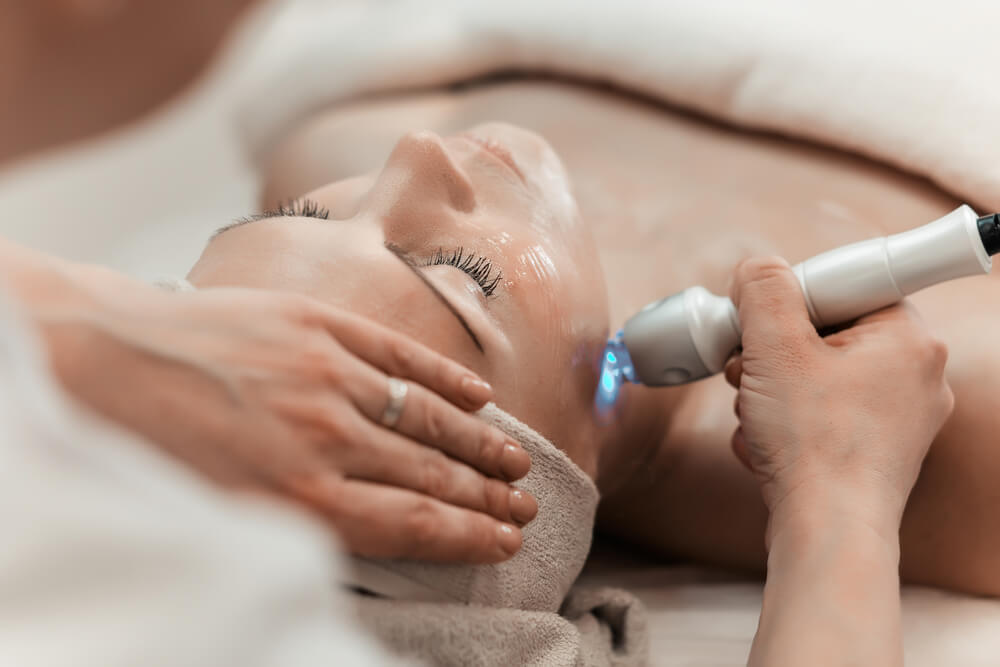 An Introlift Laser Skin Rejuvenation session could last anywhere from 30 minutes to over an hour. The duration depends on whether you want a treatment for your entire face or just parts of it. Expect a talk with your dermatologist or physician before your session to establish your goals.
Your face, or at least the area to be treated, will be thoroughly cleaned before the procedure. The laser energy may feel like small hot dots on your skin. However, it's not painful. If you feel uncomfortable at any point in the session, don't hesitate to let your provider know.
What are the Benefits of Laser Skin Rejuvenation?
Laser skin rejuvenation promotes collagen production. This protein is responsible for giving your skin a fuller and livelier look. Here are a few of the main benefits you'll enjoy after treating yourself to a laser skin rejuvenation session:
Lightened dark spots and hyperpigmentation 

Great chances of clearing acne marks

Acne treatment and prevention

Brighter, fairer, and more even skin tone

Improved skin elasticity, firmness, and tightness

Better oil and sebum control

Reduced appearance of fine lines and wrinkles
Our procedure is completely safe, more so since it requires fewer sessions compared to other laser skin rejuvenation treatments. It also doesn't thin out the skin because it's non-ablative.
Which Skin Concerns Does Laser Skin Rejuvenation Target?
The Laser Skin Rejuvenation treatment targets the usual signs of aging and sun damage. However, it also solves a host of other woes, including:
Dark spots and hyperpigmentation

Fine lines and

deep wrinkles

Acne or chickenpox scars

Saggy and loose skin

Excessive oil production
Laser Skin Rejuvenation Timeline
Before anything else, get in touch with Introlift for a consultation session. Our experts may ask about your medical history, lifestyle, and other contributing factors to the treatment's success and safety.
If you get the go signal, you can then book a schedule for the treatment. The session itself lasts around 30-60 minutes. That means you can squeeze in a session in the middle of your day. It's also an outpatient procedure that has no downtime, so you can go back to your everyday routine afterward. You may experience a mild flush post-treatment, but it goes away soon enough.
But here's the thing:
Laser Skin Rejuvenation may require a few follow-up sessions in the future. However, they're fewer than what other skin resurfacing treatments call for. The frequency of the procedure and the length of breaks in between sessions depends on what your dermatologist recommends.
Things to Know Before a Laser Skin Rejuvenation Session
The first thing to do is to consult with your Introlift esthetician to get a full list of reminders. But here are some things they may recommend as preparation for your Laser Skin Rejuvenation session:
Avoid procedures that may cause sensitivity to your skin, like deep facial peels, microneedling, or other skin resurfacing treatments.

With the guidance of your healthcare provider, don't take medication that may cause sensitivity to light.

Avoid staying under the sun for too long, or apply a broad-spectrum sunscreen that's SPF 30 or higher.
Things to Remember After Your Session
Expect to see a mild pinkish flush on your face after your skin rejuvenation session. But don't worry, as it will disappear in less than an hour. Even if you don't see any visible after-effects, your skin may still feel a little tender and sensitive.
Avoid using harsh skin care products or any topical ingredients that may irritate your skin. You may also want to steer clear of facial peels and microneedling.
You'll also want to apply a broad-spectrum sunscreen, with a minimum SPF of 30, every day regardless of the weather. That way, you can protect your vulnerable skin from acquiring any damage caused by harmful UV rays.
At Introlift, we'll give you a set of instructions for effective post-treatment care. After all, nothing beats the recommendations of a professional!
Other Skin Rejuvenation Treatments
Dermal Fillers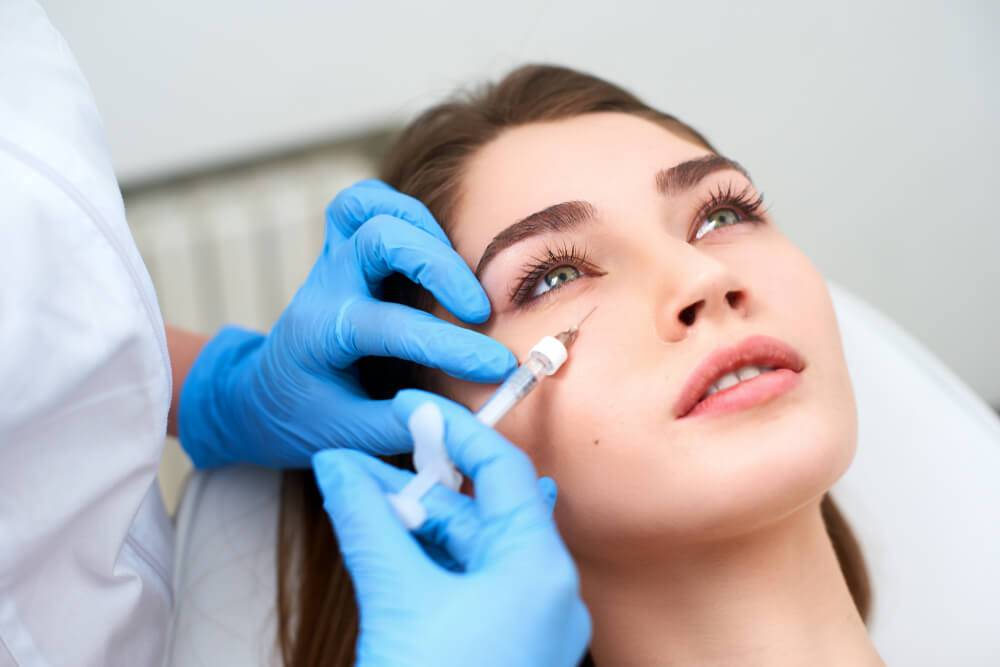 As its name suggests, a dermal filler procedure involves getting injected with a filler. With age, the skin becomes more prone to fine lines and sagging. That's because your body's collagen production significantly decreases as you grow older. 
You'll soon start to notice wrinkles developing from repeated facial muscle movements over the years, exposure to elements, and sun damage. If you're a smoker, chances are that the fine lines on your face are also more pronounced.
So, where do dermal fillers come in?
Dermal fillers give your skin its volume back through an injection of gel-like substances. They smoothen the skin by filling in the gaps and lines left by wrinkles from years of repetitive movements. Dermal fillers return the bounce to your skin and give it a fuller and more youthful look.
There are different types of dermal fillers depending on the substance used:
Calcium hydroxylapatite – a great treatment option for lost volume and deep wrinkles.

Hyaluronic acid – makes way for plump, healthy-looking skin resulting from increased moisture retention in cells.

Poly-l-lactic acid – smooths fine lines and wrinkles by helping the skin generate collagen.

Polymethylmethacrylate – a biocompatible synthetic substance that sits under the skin to provide structure.
Botox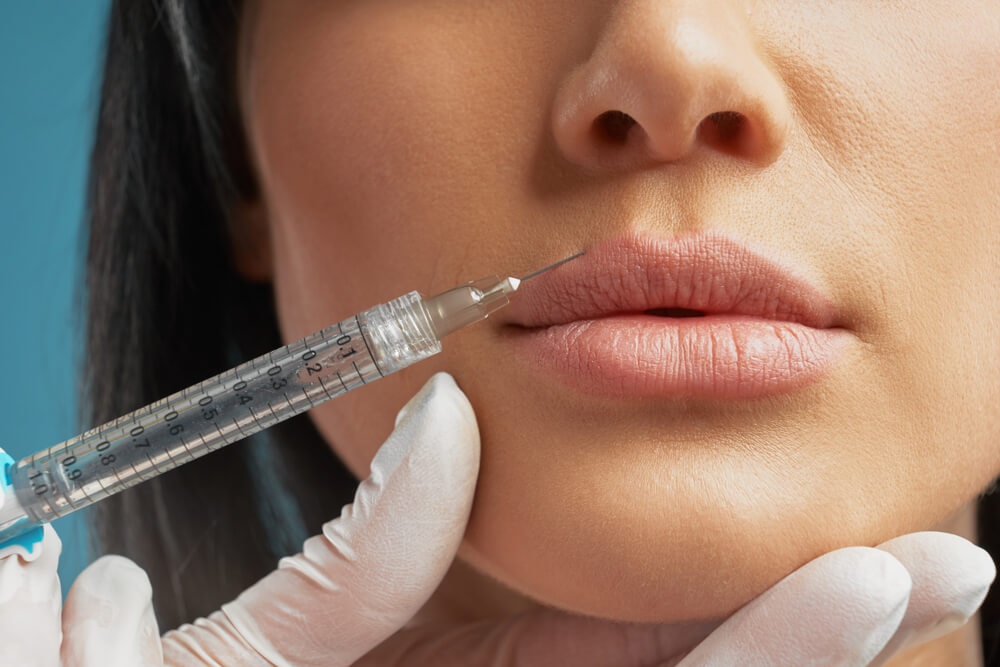 Botox is one of your best bets when it comes to achieving a naturally refreshed look. It's a non-invasive procedure that only makes use of injections. The treatment relaxes your facial muscles to smooth and tighten your skin.
Various forms of botulinum toxin make up Botox. When injected, it prevents your muscles from contracting, which leads to the relaxed appearance effect. It's a great fix for lines caused by repetitive movements, like squinting, smiling, or frowning.
But here's the thing:
Botox doesn't work as well on wrinkles caused by the loss of collagen and elastin from your skin. It also doesn't have much of an effect on lines caused by harmful UV rays and smoking. 
It's a fairly straightforward procedure. A physician or dermatologist will administer injections to the areas of concern. For the first few months, you'll need regular treatments. However, over time, the need for touch-ups will get fewer and farther in between.
Microneedling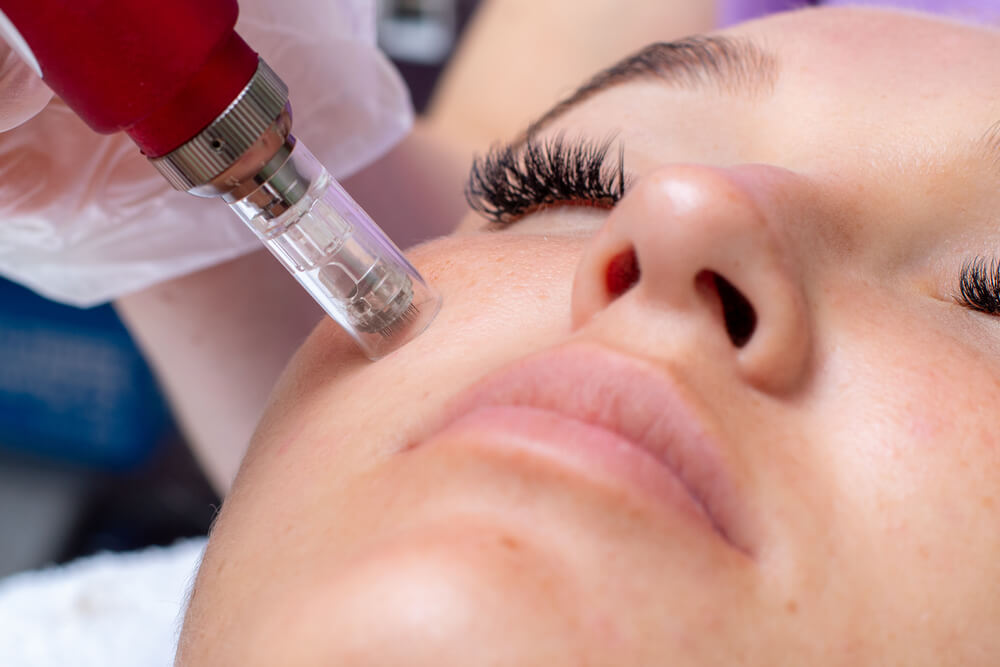 Microneedling is a minimally-invasive procedure for skin rejuvenation. Sometimes called percutaneous collagen induction (PCI) or collagen induction therapy (CIT), it makes use of small needles to puncture the skin. 
The treatment aims to prick tiny wounds into your skin to prompt the production of collagen and elastin. Here's what these proteins do for you:
Collagen is responsible for giving your skin firmness, plumpness, and a youthful glow.

Elastin gives elasticity and bounce to your skin.
Microneedling is virtually painless and has no downtime. It's also popular for rejuvenating the skin because it can address multiple skin concerns, like:
Acne scars

Hyperpigmentation

Fine lines and wrinkles

Enlarged pores
To Wrap Up
Skin rejuvenation is here to save you from your skin woes! From fine lines and wrinkles to acne scars and an uneven skin tone, the answer lies in treatments that rejuvenate the skin. Choose the procedure that best suits your skin, as well as your requirements. 
Non-invasive, non-ablative, outpatient, and no downtime — skin rejuvenation treatments don't get much better than what we offer at Introlift. 
But remember…
It's always best to consult with experts first before you choose a skin rejuvenation technique. 
That's why, here at the Introlift Medical Spa, our first step is always to analyze your skin. Doing so helps us understand, prioritize, and define your skin goals. Then, we'll help you to achieve all of those targets!
Rejuvenated skin is just a few clicks away. Book an appointment with us now and thank yourself later!