Are you looking forward to starting your beauty journey but struggling to find the best medical spa in Florida?  Well, you've found us! Here at the Introlift Medical Spa, our cutting-edge treatments are administered by our accommodating expert staff, making our clinic the go-to place for people who want to feel like royalty. We'll deliver the perfect treatment for your needs and ensure that you are comfortable throughout the process. Plus, we will also advise you on how to maintain those results! Still thinking twice about choosing Introlift?  Just sit tight for a few minutes. Here's exactly why we think that Introlift is the best medical spa in Florida!
Advanced Technology And Treatments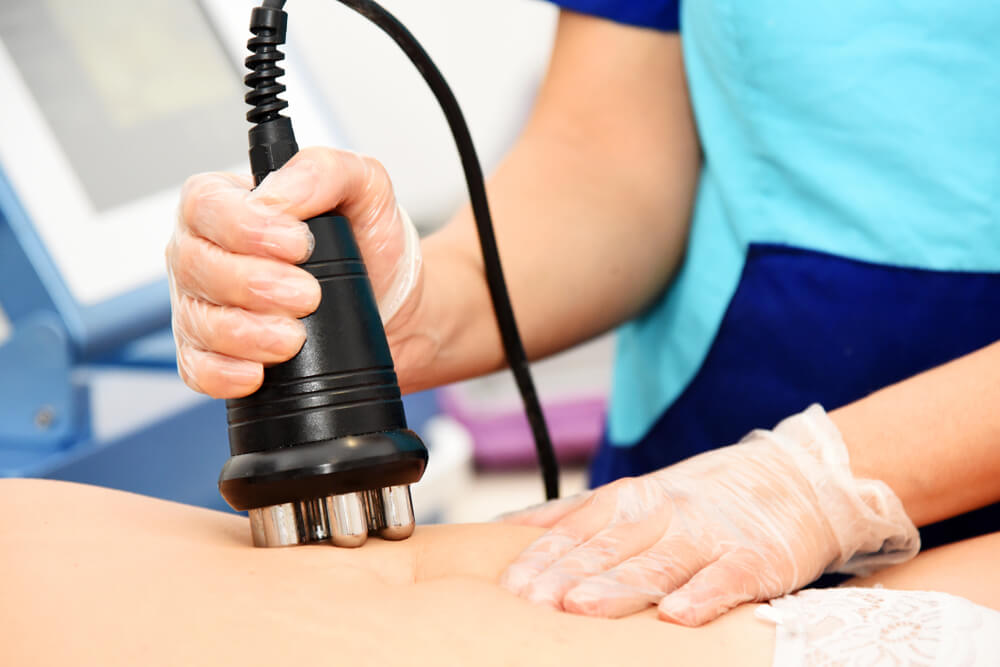 At the Introlift Medical Spa, we take pride in using cutting-edge technology and performing the best treatments with minimum downtime. Our clients experience unparalleled care that is personalized to their needs. Here are some advanced treatments that you can have at Introlift:
RF Aqua Facial Lift
This unique procedure does not do just one treatment to your face. It cleanses, exfoliates, extracts, hydrates, and gives antioxidant protection!  In the RF Aqua Facial Lift, we use bipolar radiofrequency to heat up your skin's dermal layers. The increased temperature stimulates the rearrangement and regeneration of your collagen fibers.  The result?  Tighter, glowing, and more radiant skin! In particular, this advanced treatment reduces:
Fine lines
Congested and enlarged pores
Hyperpigmentation
Oiliness
Want even more good news?  It is non-invasive and non-irritating. You won't have to worry about it not being suitable for your skin type. The RF Aqua Facial Lift does not require any downtime, so you can resume your normal activities immediately after treatment!
Laser Hair Removal
Are you looking for an effective, cutting-edge hair removal solution?  Introlift, the best medical spa in Florida, has it for you!  Our Laser Hair Removal is completely painless, quick, and permanent! It works on all skin tones and hair types as well. The treatment helps prevent the regrowth of the hair follicle by gradually heating the dermis while avoiding injuring the surrounding tissue. There is no need to worry about the heat—we use a cool gel during the procedure to make it much more comfortable. The best part?  Our incredible results! Most of our clients had an 80 to 90 percent reduction in hair growth. Some individuals do require occasional touch-up sessions, but only for individual hairs.
LED Light Therapy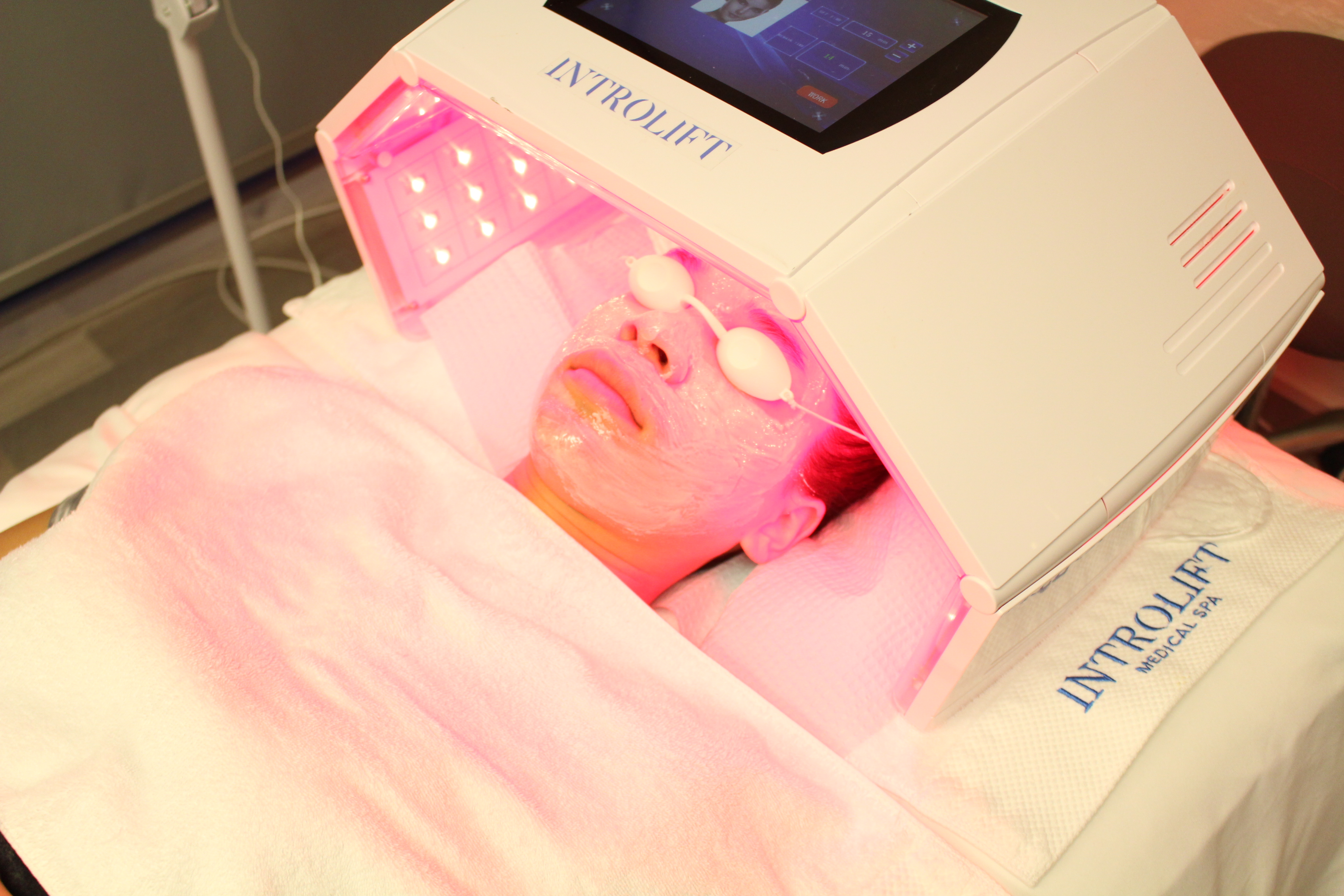 Introlift also offers LED Light Therapy which can make your skin plump, younger-looking, and acne-free!  Want to know a fun fact? Each color addresses a different concern.  Red lights are responsible for stimulating collagen production by up to five times its normal rate! It's a great remedy for loose skin, wrinkles, and fine lines.  Meanwhile, blue lights are for oily and acne-prone skin. Finally, amber lights improve blood circulation and lymphatic flow to detoxify the skin. We also utilize red light therapy to counter genetic forms of hair loss.  LED Light Therapy is so effective, we usually combine it with other procedures to develop more treatments! Get more of LED Light Therapy's benefits with Introlift's wide array of facials. 
BTL Exilis Elite
Introlift's BTL Exilis Elite is a remedy for wrinkles, sagging skin, stubborn fat deposits, and cellulite. This face and body contouring treatment is non-invasive, pain-free, and requires minimal downtime. We utilize radiofrequency technology in heating the skin to kill the surrounding fat cells. The lymphatic system then flushes out the dead fat cells.  The benefits don't stop there!  The heat also stimulates collagen production, giving you tight and volumized skin.  As with our other heat-based treatments, we make sure to use cooling technology during every BTL Exilis Elite session to give you maximum comfort.
BTL Vanquish
Another advanced treatment that you can find at the best medical spa in Florida is the BTL Vanquish.  It is a non-invasive treatment for fat reduction in the abdomen, flanks, upper back, and thighs.  BTL Vanquish has the largest treatment area in the industry, providing you supreme safety and comfort.  If that's not enough, it's also painless, contactless, and requires no downtime! Many of our clients lost 2-4 inches from the waistline after a single treatment.
EMatrix Sublative Rejuvenation
Are you having problems with acne scars, dark spots, and marks?  Try the EMatrix Sublative Rejuvenation!  For this procedure, we use radiofrequency technology to produce low-energy radiation and heat the dermis. This FDA-cleared treatment can also tighten your skin by accelerating collagen and elastin production. It helps maintain young and healthy skin. Have sensitive skin? That's no problem for the Matrix Sublative Regeneration!  It is non-invasive as it leaves the skin's top layer untouched. As such, it has less severe side effects than other ablative laser treatments.  The procedures only last for 30 minutes or less, and the downtime takes up to 2 to 3 days.
An Expert Team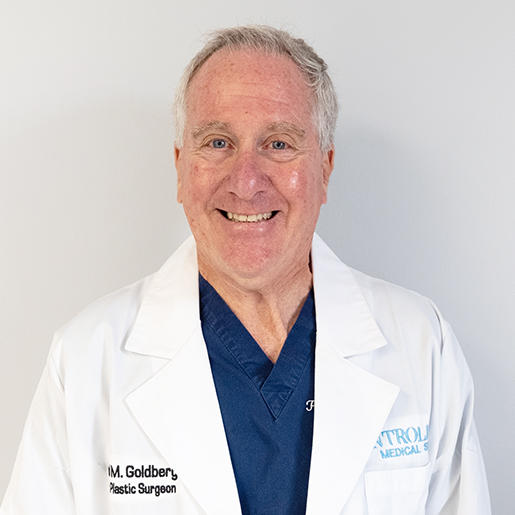 It is crucial to find a practitioner that will perform your procedure safely and comfortably. That's why the Introlift team is composed of only expert and licensed practitioners.  Our medical director, Dr. Paul Goldberg, has performed more than 15,000 cosmetic procedures since 1985! He currently focuses on minimally invasive procedures that fight off skin aging. Dr. Goldberg is the expert you could count on for younger-looking skin. Meanwhile, our spa director can help analyze your skin to give you the best procedures. Our master aestheticians will then carry out these treatments. We also have master injectors that ensure you have a safe experience at the best medical spa in Florida.
Personal Beauty Concierge
Experience care like no other at the best medical spa in Florida!  To make your experience better, we'll ensure that you'll get a personal beauty specialist as soon as you step into our clinic.  They will help make your Introlift experience the best you will ever have.  Plus, they'll give you all the tips you need to maintain your skin during and after your visit!
We Analyze & Consult
Most of our clients are not aware of the wide array of the industry's services and are often overwhelmed because of it. Good thing that Introlift does not just perform procedures on your face and body. We also make sure to analyze your skin and conduct consultations. Wanna know the best part? We offer FREE CONSULTATIONS!  Here at the best medical spa in Florida, you can get a free professional skin analysis. It is crucial to carefully analyze your skin first to help you achieve your goals. Through our consultation, we can help you define, understand, and prioritize your skin's needs! You won't have people asking you where you get your treatments done, because the results look natural!  If you share our belief that natural is beautiful, then you are very much welcome to the Introlift family!
We Create Customized Programs
At Introlift, we believe that treatment does not end with a single visit to the clinic.  We customize our programs depending on your needs and how you could enhance and maintain the results.  Our programs are a combination of Introlift procedures and at-home completion treatments. Source: Introlift Instagram
Choose from Money-Saving Packages
Are you aiming for perfect results?  Worry not because Introlift offers packages that target specific body parts and skin concerns.  You'll also get the same results for a lesser cost when you avail of our packages.  Check them out below:
Face Treatment Packages
We combine treatments that make your face contoured, younger-looking, and fresh. Try fillers, botox, skin tightening, and more procedures when you choose from our packages. These include:
Look At That Smile (Lower Face)
The True You (Neck)
Turn Back Time (Eyes)
Full Face (All 3 Packages – Lower face, neck, eyes)
Gold Package (Non-surgical Facelift)
Body Treatment Packages
Get your dream body with procedures from Introlift!  Our body treatment packages include a combination of different advanced technologies to produce desirable results.  Some of our packages are:
The Dreamer (Abdomen)
Sexy Bash (Thighs)
Shake That Booty (Buttocks)
Non-surgical Arm Sculpting (Arms)
Full Body (All 4 Packages)
Enjoy Exclusive Membership Deals
Feel like royalty at the best medical spa in Florida when you become an Introlift member!  You'll get exclusive deals with any of our member clubs. We also offer package discounts with several available services and free OROGOLD products.  You can choose from the following membership clubs:
Starter VIP Club ($99/month)
Platinum VIP Club ($199/month)
Black VIP Club ($299/month)
Have Fun with Our Monthly Promotions
Introlift offers monthly promotions to give you our best treatments at less cost. You can try some of our services for up to 75% off! You can also avail of our giveaways when you subscribe to our email newsletters. All you have to do is to send your email address to us.  Then, we'll notify you each time we have exclusive promotions and giveaways.
Product Discounts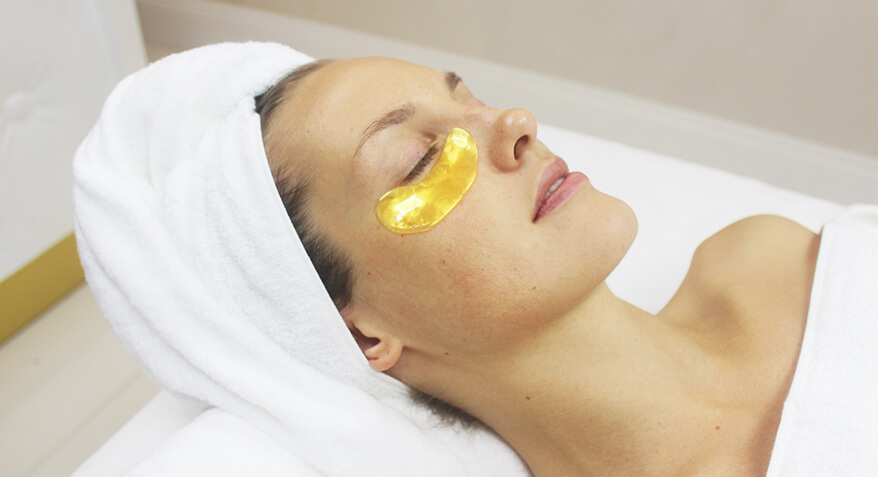 Our promotions do not stop with just service discounts! You can get product discounts from Introlift as well!  We partnered with OROGOLD Cosmetics to give you the best results!  The Introlift team has thoroughly researched the most effective ingredients and combined them with our treatments. These products will help maintain the results of your beauty procedures. You can use our promo code to get discounts from any of these OROGOLD products:
Vitamin C Facial
OROGOLD's 24K Vitamin C Facial Cleanser gently removes traces of make-up, dirt, and oil from your face. We combined aloe vera and retinyl palmitate with vitamin C for a deep cleanse without stripping vital moisture away from your skin. You can follow this up with OROGOLD's 24K Vitamin C Booster Facial Serum, which is your remedy for tired-looking skin.  Its infusion of vitamin C and Retinyl Palmitate reduces the appearance of wrinkles and fine lines. After just a few applications, your skin will feel more luminous, bright, and revitalized!
Eye Treatment
Don't let your sensitive skin stop you from taking care of your under-eye area.  OROGOLD offers a wide array of eye treatment choices that target different concerns.  In particular, the 24K 60-Second Eye Solution minimizes the appearance of tired-looking and puffy eyes.  If that's not enough, it also reduces crow's feet, under-eye bags, and dark circles.  The secret?  OROGOLD has infused it with gold and sodium hyaluronate! If dark under-eyes are your concern, OROGOLD also developed products for you! The 24K Bio-Brightening Collection includes a dark spot solution and pigment balancing mask to reduce the effects of sun exposure. It gives your skin a brighter and healthy-looking glow. Its 24K Collagen Eye Renewal Mask has essential ingredients such as gold, collagen, and lavender oil. Just apply it under each eye for 15 minutes while you relax. It minimizes the appearance of puffy eyes and fine lines!
Cleopatra Exclusive
Feel like a real queen when you try the OROGOLD 24K Cleopatra Nano Regimen. The set includes a cleanser, cream, gold sheet, serum, and compressed pad. It can give you a dewy and glowing appearance with its three-part system!
Gift Cards
If you want to spread some love, the best medical spa in Florida has found a fun way for you to do so!  Enter Introlift's gift cards!  Your loved ones can redeem any product, treatment, and more by using our gift cards. Select an amount you want to give, and personalize it however you want. Then, you can check your email for your receipt and confirmation.  Your loved ones will surely feel special when you give them the gift of relaxation.
The Best Medical Spa in Florida
If you're still unconvinced, you can take a look at our patient reviews!  Our clients love the relaxing and clean atmosphere. They can feel the difference that sets Introlift apart from other medical spas, which is why they always look forward to their next visit. Want to experience your own face or body transformation?  Don't hesitate to contact our Plantation, Florida clinic at 754-218-5290 at your convenience. You can also request an appointment online. We will ensure that you'll get a response within 24 hours. If you already have a treatment in mind, you can also use our online forms to streamline the process.  We look forward to welcoming you into our Introlift family!