Let me begin by stating that I have never hated my lips. Yes, they may be a little thinner than my idea of the perfect pout, but I have always loved the shape of my lips, although I would love to just add little volume to make them more pronounced.
Truthfully, it wasn't until the uproar of Kylie Jenner, and all the backlash she received for getting lip fillers, that I really even knew lip fillers existed. And however the media may want to portray celebrity beauty trends, there is no denying that when lip fillers are tastefully and correctly done, they look incredible. It has been ever since then that I began following some of the major medI-spas and insta-famous injectors' accounts on social media for lip filler inspo and I am addicted!
So, with all of that temptation out there, you can't really blame the average person for being curious about lip fillers. This is what led to my search for local medspas in my area, and discovering the Introlift Medical Spa, who had amazing reviews on Google and incredible before & after photos on their Instagram. 
WHY INTROLIFT?

Let's face it – there is no shortage of medi-spas out there that offer lip fillers, so what made me choose Introlift? 
Well, the Introlift Medical Spa is one of the top medical spas in my area (Plantation, Florida). They handpick top providers who are properly licensed and trained to safely administer their treatments and services. 
I initially sent enquiries out to a few medical-spas, but Introlift offers complimentary consultations. After speaking to their front desk staff on the phone, they were very knowledgeable in answering my questions and they impressed me the most. They seemed to genuinely care about their patients, and this was something that was extremely important to me. I also took a look at a few before and after images of lip fillers that they have done in the past, and the results always looked natural. 
When I scheduled my appointment, the front desk staff were very considerate and asked me what my normal working schedule is like, so that they could best advise when to schedule the appointment and account for a couple of days of downtime. If you're like me with a standard Monday-Friday working schedule, they advised that I come in on a Thursday or Friday to have my lips injected, so that I could have the weekend to let my lips heal from possible swelling and bruising. Although this downtime isn't always necessary, I would have also considered getting my lips done earlier on in the week so that by the weekend I would be ready to go out on the town and show off my plump new lippies! They also informed me that I should attend a consultation about a week before my procedure, to go over any questions I may have, talk about treatment expectations, and to provide me with pre & post treatment instructions and tips to set myself up for the best possible outcome.
So, I picked a date for my lip injection (I chose a week when I knew work would be light, so that I could easily take a few days off afterwards if needed), and then scheduled my consultation for the week before this.
THE CONSULTATION
https://www.instagram.com/p/Bt8w3xMg9rX/?utm_source=ig_web_copy_link
When I arrived at the spa (and what a beautifully chic spa it is!), I was taken into a consultation room and introduced to a few members of staff,  as well as Limor Oz, who is a board certified Nurse Practitioner and the injector behind all the beautiful before and after photos that I saw on social media! The fact that they were super-friendly and went out of their way to make me feel comfortable was a huge bonus. 
Before we began talking lips, Limor needed to know more about my medical history, such as: 
Any medical conditions I may be dealing with 

Previous treatments I have had 

Any allergies I may have 
Limor also needed to check that I was a suitable candidate for lip fillers, by ensuring that: 
I am not pregnant or breastfeeding 

I am not taking Accutane (if you are, you have to wait a year after stopping the medication before you can have lip fillers done) 

I am not undergoing chemo or radiation (you would have to be in remission for 6 months before getting lip fillers) 
Fortunately, none of those applied to me.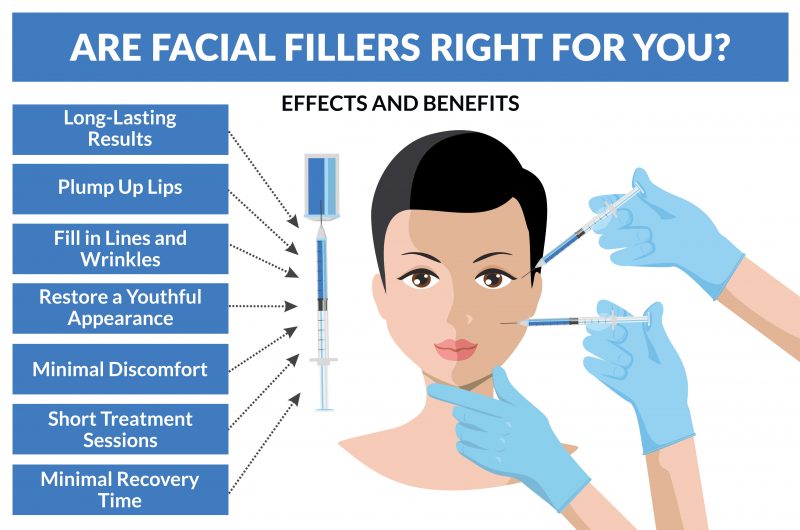 After this, we then discussed my lips. I stated that my main concern was the fact that my lips seemed to have thinned slightly over the last few years, and I didn't want this to continue happening. Limor explained to me exactly how lip fillers could help with this: 
Lips, as well as the rest of the skin, naturally contain hyaluronic acid (HA). This is a complex sugar that is key when it comes to moisture, elasticity and volume. Unfortunately, the amount of HA in your lips declines with age, which is where lip fillers come in. The injectable gel in these fillers is usually made up of HA too, and this is inserted deep into the lips, where the HA then absorbs moisture and plumps up, giving the lips a restored volume and fullness. 
Limor also explained that the lip filler results were temporary, as the HA in the fillers will slowly break down over time. This usually takes around nine months, but varies depending on how fast your body's metabolism is. 
I had one main question after hearing about all of this…
What happens if my lips are over-filled and end up looking unnatural? Will I have to live with an exaggerated duck pout for the next year? 
Limor explained that there is an enzyme known as hyaluronidase that can break up the HA particles in a lip filler in just a few days. If, for any reason, I wasn't happy with the results, reversing the treatment was always an option. 
This made me feel much more confident, especially when Dr. Limor went on to discuss how the procedure is usually carried out…
Rather than injecting an entire syringe of filler into my lips all at once, Limor offered to start off slow, with just half a syringe in my first appointment. Since the results are instant, there is no guesswork involved, meaning that it is actually pretty easy to ensure that the lips do not end up over-filled. 
Limor and I then discussed the exact results I was hoping to see. I only wanted a subtle plumping effect, and didn't really want to alter the actual shape of my lips, and Limor agreed and confirmed that my lips are naturally beautiful and she would only enhance the shape and volume with a little "kiss" of filler. However, since my lips aren't very full to begin, Limor did advise me to go with a full syringe of filler, because, realistically, after the swelling subsides, the final result will be exactly what I hoped for. So, naturally, I entrusted my lips on Limor's extensive experience and decided on a full syringe of filler!
We then finished up the consultation by going over a few more pre-treatment instructions. The main takeaway from this was that there were several things that I could do before my treatment to minimize my chances of experiencing bruising and swelling afterwards, such as: 
Avoiding the use of Advil, Ibuprofen, Vitamin E, Fish Oil, Garlic, or any other non-steroidal anti-inflammatory treatments, even if they are natural

Avoiding the consumption of any alcohol at least three days before the treatment 

Taking Bromelain 7 to 10 days before the treatment. Bromelain is an enzyme found in pineapples and is recommended to reduce swelling and inflammation

Taking an antihistamine three to five days before the treatment. Antihistamine is an allergy medicine – you may buy your well-known name brands such as Claritin/Zyrtec, etc. or you may buy the generic brand at your local pharmacy, which is less expensive than the name brands.
I had one final question for Limor…
How painful are lip fillers? 
She told me that she would apply numbing cream to my lips before injecting them, and this should ensure that I don't feel pain during the treatment. However, if I was especially concerned about this, I also had the option of taking Tylenol an hour before my appointment. 
THE TREATMENT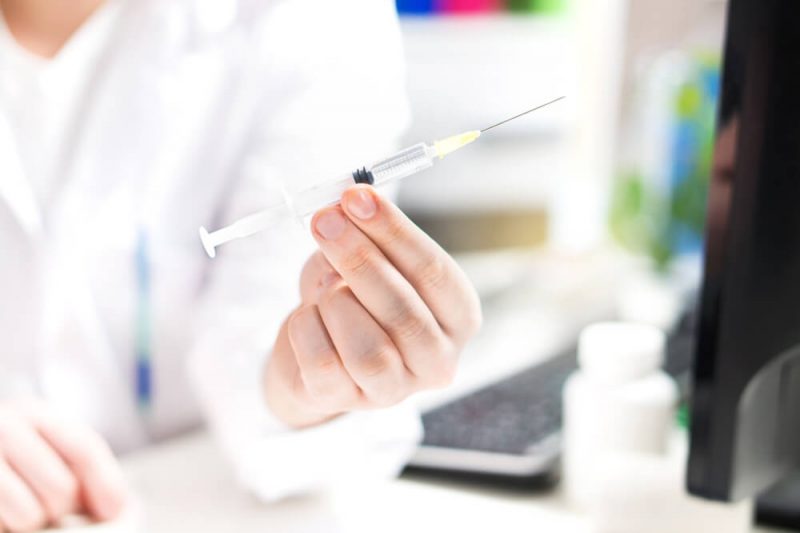 I'll be totally honest here – although I was well-prepared for the treatment and knew exactly what to expect, I was still a little nervous on the day. It didn't take long for Limor to ease my anxieties, after which she then explained that she had chosen to use the Restylane Defyne as the filler for my lips. This formula provides a mild plumping effect, and also contains anesthesia called lidocaine that makes the treatment more comfortable. 
Limor began the treatment by applying a topical numbing cream to my lips, and, let me just say, the cream he used really did work. She waited for about 20-25 minutes for the cream to really kick in, before giving me some ice to apply onto my lips to reduce any swelling and bruising after the treatment. 
Finally, it was time for the actual injection…
Each injection was surprisingly quick – Limor was extremely gentle, and instructed me to take a deep breath in, and, on the exhale, she inserted the needle into my lip. I was astonished, I felt absolutely NOTHING. With my permission, while making sure that I was comfortable the entire treatment by giving me breaks, and reminding me to take deep breaths, Limor continued on. Before I knew it, it was over, and she was all finished! Ta da! 
Truly, thanks to the numbing cream, I barely felt a thing. There were some areas where I felt a tiny little pinch for a split second, but it was nothing I couldn't handle. Limor proceeded to massage my lips, and then applied a cold compress. The massage was to ensure that the filler spreads evenly throughout my lips, and Limor recommended that I gently massage my lips on day three after my treatment, to see if I notice any uneven lumps or bumps. 
My lips did look a little swollen immediately after my treatment, but Limor ensured me that this would go down in the next couple of days, and reminded me of my post treatment instructions. Swelling and bruising tend to be the main side effects of lip fillers, which is why Introlift always advise their patients to consider taking Arnica tablets immediately after their treatment, and for the next few days. 
Not heard of Arnica before? 
It is a natural herb that has been proven to help with swelling, bruising and pain. It is easily available over-the-counter, and can also be purchased online (I ordered mine from Amazon). I would also highly recommend following the same routine with the Antihistamine. I followed the instructions provided on the box, and was mindful to purchase the non-drowsy version.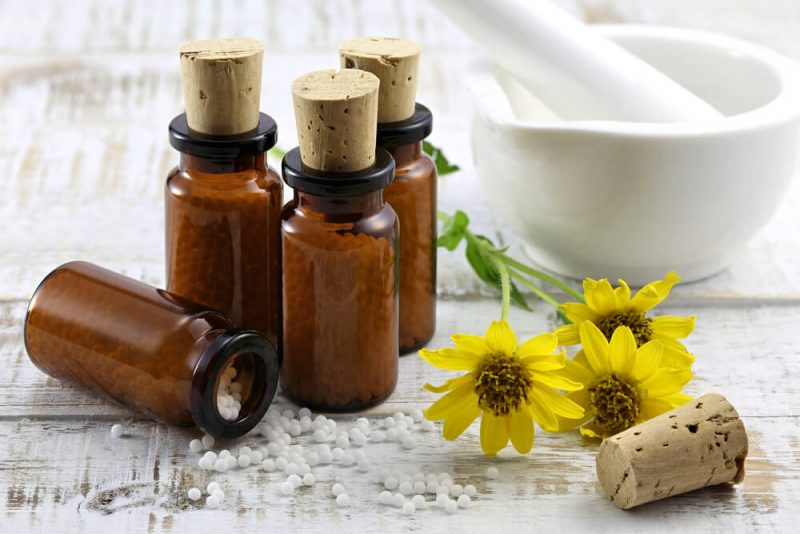 An ice pack or a cold compress was advised to help with swelling too. I was also told to avoid exercise for the next three days, as this can sometimes make the bruising and swelling worse. 
THE RESULTS
The day after my treatment, my lips looked a little more swollen, but I wasn't worried as I had been told to expect this. By the next day, the swelling had dramatically decreased, and, a couple of days after that, my lips had settled into their new look. 
Want to know what my lips looked like? 
They had a subtle lift to them. They were plumper and fuller, but not obviously so – pretty much exactly what I asked for. They did look noticeably plumper a few weeks later when I applied a dark-colored lipstick for the first time since my treatment, but they still looked completely natural.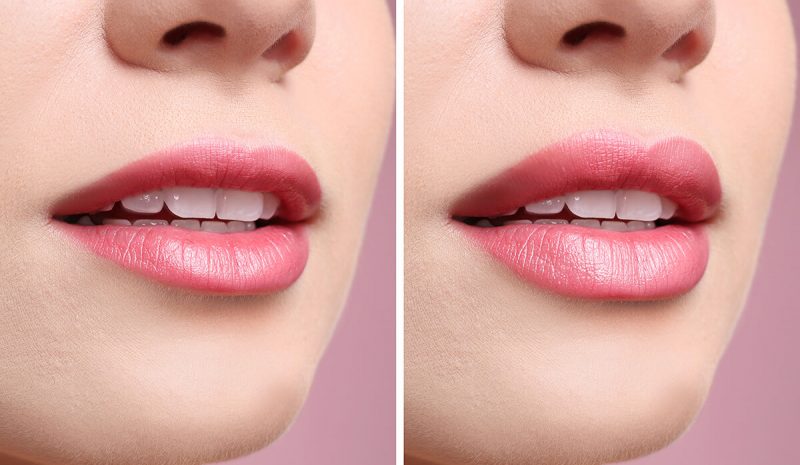 THE FOLLOW-UP
I booked myself in for a follow-up visit at Introlift about three weeks after my treatment. Even though I was happy (more like overjoyed!) with my results, the follow-up was still advised by Limor.
Why? 
Because this would give her the chance to assess the final results for herself. Sometimes, people want additional injections for an even plumper look, or need a touch-up to even out any asymmetrical areas. Since everyone's lips are unique, there is no guarantee to how the fillers will turn out, making a follow-up visit pretty important. 
Fortunately, this wasn't the case for me. My lips were plumped to perfection and looked perfectly symmetrical, doing away with the need for any additional treatments. 
WOULD I HAVE LIP FILLERS DONE AGAIN?
As someone who had never even considered lip fillers six months ago, it surprises me to say this but…
Yes, I would probably have lip fillers done again! 
Of course, I am definitely curious to see how long these last for. However, if they do keep my lips looking full and plump for the better part of a year, then this may end up being a regular annual treat for myself. The procedure itself was so quick and pain-free, with such a minimal downtime, and the results were beautifully natural. The fact that my new lips also gave me such a confidence boost was an added bonus that I wasn't expecting! 
My advice for anyone considering lip fillers? 
Make sure that you find a practice or medical spa with great reviews, and go to check the place out for yourself for a consultation before you commit to anything! It's important that you find an injector who's aesthetic expectations meet yours – if they specialize in overly plump lips when you just want a subtle increase in volume, you may be better off finding someone else. This is why Introlift was so perfect for me – the lip work they have done in the past was exactly what I wanted for myself. 
If you are lucky enough to live in or near Plantation, Florida, I would highly recommend the Introlift Medical Spa for fillers. Their expertise, professionalism and friendliness made the whole experience all the more better, and I would definitely not hesitate to return back to them for any other cosmetic treatments I may be considering in the future.