It's no secret that changes accompany the skin's aging.
As we grow up, our skin also becomes more susceptible to damage, to the formation of wrinkles and fine lines, and to the loss of firmness and elasticity.
But what if we told you that there's a quick, non-invasive procedure that can easily address these skin concerns?
With eMatrix, you can quickly restore your skin to its youthful beauty and radiance, without having the need for a long downtime or recovery period.
Join us here at Introlift as we introduce to you our eMatrix Sublative Rejuvenation Treatment, and the many wonders it can do to your skin.
What is eMatrix?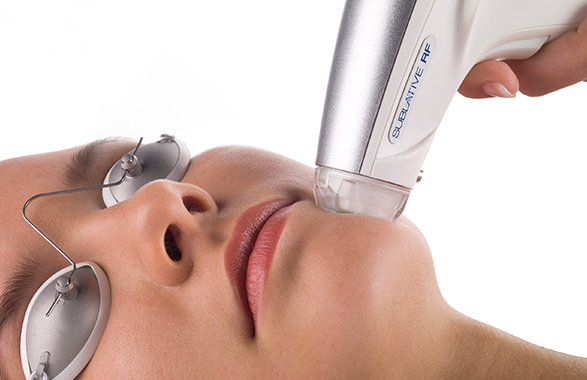 The eMatrix treatment refers to an FDA-cleared sublative rejuvenation treatment that gently resurfaces the skin using radiofrequency (RF) technology. It utilizes low-energy radiation to heat the dermis. This triggers the body's wound-healing mechanism that prompts and boosts the production of elastin and collagen, and stimulates cell growth.
When collagen and elastin production is increased, the skin becomes firmer and suppler. This also helps in reducing the appearance of wrinkles and fine lines. It even helps in improving skin texture and tone.
These skin concerns are often consequences of aging skin. As we get older, our skin naturally produces less and less collagen and elastin. This leads to sagging skin, as well as the formation of fine lines and wrinkles.
Other signs of damage, such as acne scars and dark spots, can also benefit from this resurfacing treatment.
Therefore, the eMatrix Sublative Rejuvenation Treatment is certainly perfect for anyone looking to reduce the signs of aging, maintain young and healthy skin, and return their skin to its youthful glow.
There's certainly a multitude of benefits you can derive from undergoing our eMatrix Sublative Rejuvenation Treatment. Let's discuss these benefits one by one:
Boosts Collagen and Elastin Production
One of the best things eMatrix does to the skin is giving it added collagen and elastin.
Now, why exactly is this important?
Well, collagen and elastin are key proteins in the body. Collagen is actually the most abundant protein in the body, as it provides structure to many parts of the body. At the same time, it's also present in the skin, keeping it soft.
Elastin, meanwhile, is another important protein present in most connective tissue. It allows the body's tissues to return to their original shape after contracting or stretching. This is the reason why, when you pinch any part of your body, your skin returns to its original position.
Therefore, the more collagen and elastin you have, the softer, smoother, and firmer your skin is.
Additionally, collagen keeps the skin moist. It facilitates the renewal and repair of skin cells. Without it, the skin is susceptible to damage and signs of aging.
With the eMatrix Sublative Rejuvenation Treatment, you can boost collagen and elastin levels in the body. Since these proteins decline as we age, relying on treatments like eMatrix is a good way to keep the skin looking young and firm.
By stimulating the skin's dermis, eMatrix boosts collagen and elastin production in the body. This leaves you with more of these structural proteins.
What's even better is that the eMatrix Sublative Rejuvenation treatment does this without doing any form of damage to your skin's top layer. This means that you won't need significant downtime after an eMatrix procedure, unlike ablative laser resurfacing techniques.
Makes the Skin Plumper and Firmer
With higher levels of collagen and elastin, it's no surprise that the skin becomes plumper and firmer as well. Because of this, the skin looks younger and more youthful.
For those struggling with sagging skin, this is a great benefit. With eMatrix, the skin gets tighter, allowing it to have the firm look it assumes after the treatment.
This can also help mask the appearance of fine lines, which look more visible with dry, sagging skin.
Reduces the Appearance of Wrinkles and Fine Lines
If you're looking for a way to smooth out your wrinkles and fine lines, the eMatrix Sublative Rejuvenation Treatment can be the answer you're looking for.
After all, eMatrix is a form of RF treatment. It has been found in a study to be effective in reducing the appearance of wrinkles around the eyes of middle-aged women.
Higher levels of collagen and elastin in the body are associated with reduced appearance of wrinkles and fine lines. This is related to the fact that it restores the skin's flexibility and elasticity, which it loses as it gets older.
Wrinkles are often caused by facial expressions and actions that create lines on the face. However, when you're young, this isn't a problem because your skin is elastic and simply springs back.
When you get older, however, your skin isn't able to spring back anymore. This is how lines permanently form in certain parts of the face, which we know as wrinkles.
With the added elastin and collagen, your skin can be firm again and therefore return to its original shape. The result? Your wrinkles and fine lines become less visible!
Improves Skin Texture
Apart from helping out with wrinkles and fine lines, collagen and elastin are also lifesavers when it comes to helping with your skin texture.
If you're struggling with acne scars, using treatments like eMatrix can help reduce their appearance, or even completely eliminate shallow acne scars.
Having higher levels of collagen in the skin allows them to fill in the lost collagen that caused acne scars in the first place. This results in more even skin, with less visible acne scars.
In addition, eMatrix can also help stimulate skin cell turnover. This is effective in resurfacing the skin and therefore getting rid of shallower acne marks and acne scars.
Helps Stimulate Cell Turnover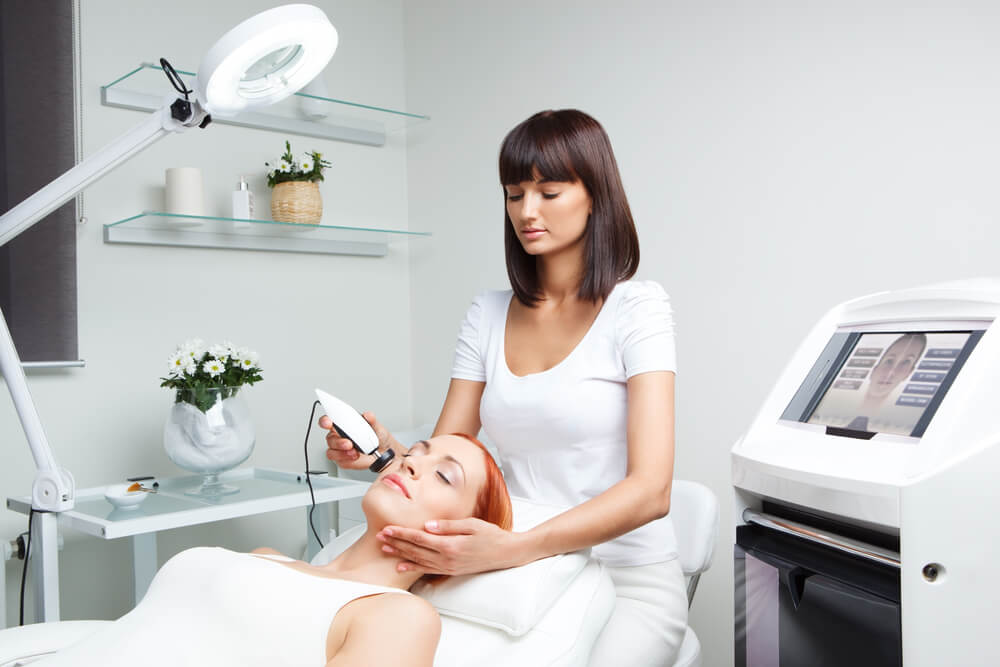 Using RF on the skin not only stimulates the production of collagen and elastin, but also encourages the growth of healthy, new skin cells.
This is exactly how it helps eliminate blemishes and dark spots in the skin. With regular skin cell turnover, the younger, newer skin cells are revealed, which, in time, gets rid of blemishes in the skin.
As healthier, newer skin cells take the place of old skin cells, you can expect dark spots and acne marks to be less visible, and, in time and with multiple treatments, completely gone.
Evens Out Skin Tone
Because the eMatrix Sublative Rejuvenation Treatment also encourages cellular turnover, it's no surprise that it can help with making the complexion more even.
By encouraging the growth of newer skin cells, eMatrix helps the skin in gradually ridding itself of dead skin cells which can be causing your uneven skin tone. In time, regular skin cell turnover can both get rid of your blemishes, and also make your skin tone more balanced and even.
Non-Invasive and Requires Minimal Downtime
Lastly, the eMatrix Sublative Rejuvenation Treatment can renew your skin while being extremely gentle with it.
Unlike resurfacing treatments like ablative lasers which slough off the top layer of the skin, eMatrix leaves the skin's top layer untouched. This results in significantly less downtime of two to three days (compared with one week for ablative laser treatments), as well as less drying, flaking, and redness on the skin.
This is gentler to the skin for this reason. Since it targets deep within the skin, eMatrix is suitable for all skin types. Yes, even those with sensitive skin.
This allows people access to a treatment that can provide their skin a myriad of benefits, without having to worry about the negative effects it can pose the skin.
The eMatrix Sublative Rejuvenation Treatment is also quick and painless. It only lasts for 30 minutes or less.
In addition, eMatrix is minimally invasive. It's not painful, and it's also said to be great even for darker skin types, who often face risks of keloids and hyperpigmentation after a laser treatment.
All in all, it's a gentle yet effective treatment that will provide your skin multiple benefits, without causing you any pain or worry.
Alternatives to eMatrix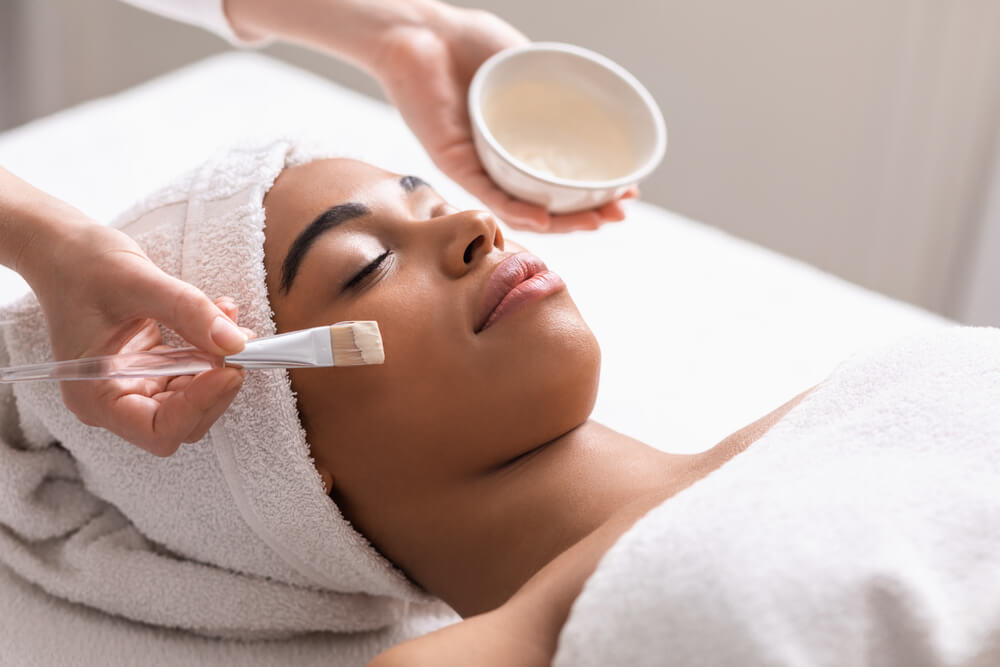 Introlift's eMatrix Rejuvenation Treatment is certainly a time-efficient, painless, minimally-invasive, and powerful treatment.
However, this may not be the first choice for anyone who wants to target other skin concerns. For instance, those who want to target acne at the same time, or those who want to completely remove their wrinkles.
In that regard, we've compiled a few other treatments that you may use as an alternative, or in conjunction with, the eMatrix Rejuvenation Treatment.
Let's take a look:
Collagen Regeneration Facial
If you want a treatment that targets your acne better, you can try the Collagen Regeneration Facial from Introlift.
Like a regular facial, this treatment involves steps that target the different factors that cause acne. For instance, a light chemical peel for exfoliating the face and clearing the pores of impurities, and advanced LED therapy that targets areas of major concern.
In addition, this treatment utilizes radio frequency or ultrasound treatment. This helps with tightening the skin and subsequently targeting wrinkles and cane scars.
It's also enriched with seaweed and collagen boosters. These all provide a host of benefits for the skin.
All of these together in one amazing facial leads to an all-around treatment that targets acne, while also addressing wrinkles and blemishes.
Brightening Facial for Hyper-Pigmented Skin
While the eMatrix Sublative Rejuvenation Treatment targets blemishes and dark spots, you may want to try something else that's specifically made for this purpose.
In that case, why not check out the Brightening Facial for Hyper-Pigmented Skin offered by Introlift?
This treatment is gentle, yet incredibly effective. This visibly reduces the appearance of blemishes, discoloration, and age spots.
It delivers these results through the use of an advance formula with Kojic Acid, Vitamin A, and Vitamin C. All of these are ingredients proven to brighten and balance the complexion, making it radiant and glowing.
Additionally, this treatment also utilizes a light chemical peel, radio frequency skin tightening, and LED therapy to address acne and other skin concerns.
BB Glow Nano-Needling
Introlift's BB Glow Nano-Needling treatment uses scientifically proven needling technology to infuse serums and nutrient-rich BB cream into the skin's top layer.
This BB cream provides the face with a light-coverage that can serve as a semi-permanent foundation. This is a great solution to skin concerns such as hyperpigmentation, redness, dark circles, and larger pores, which can easily be masked by the BB cream.
In addition, nano-needling is known to stimulate collagen production. It does this through the use of multiple nano-needles that prompt the skin to heal itself via producing collagen and elastin. At the same time, serums are infused to the skin in the process, allowing the serums to better be absorbed and better work on the skin.
All in all, this mechanism also helps soften wrinkles, fine lines, and crow's feet, much like eMatrix.
Laser Skin Rejuvenation
If you're uncomfortable with using radio frequency to boost your skin's collagen production, Introlift's Laser Skin Rejuvenation can be a great substitute.
Instead of using RF, the Laser Skin Rejuvenation treatment utilizes Q-Switched laser in order to stimulate collagen production in the skin. This also helps in the reduction of the appearance of dark spots and acne scars.
Q-Switched laser is an alternative that carefully targets the skin. It avoids damage to the surrounding tissue, and therefore preventing other unwanted side-effects.
Like eMatrix, this treatment is effective in reducing the appearance of wrinkles and fine lines, too.
Summary
Introlift's eMatrix Sublative Rejuvenation Treatment is certainly a multipurpose procedure. It can address so many skin concerns at once. As you have seen in this Introlift article, eMatrix is effective in reducing wrinkles, making the skin tone more even, and removing unwanted scars and blemishes.
What's more, it's also minimally invasive and requires less downtime. What's good about this is that it means that eMatrix is gentle enough to be used with other facial procedures. In fact, it may even enhance the effectivity of other procedures you will be getting — of course, with the knowledge and opinion of your dermatologist or aesthetician.
With eMatrix, you'll definitely see your skin restored to its youthful, radiant beauty in no time.