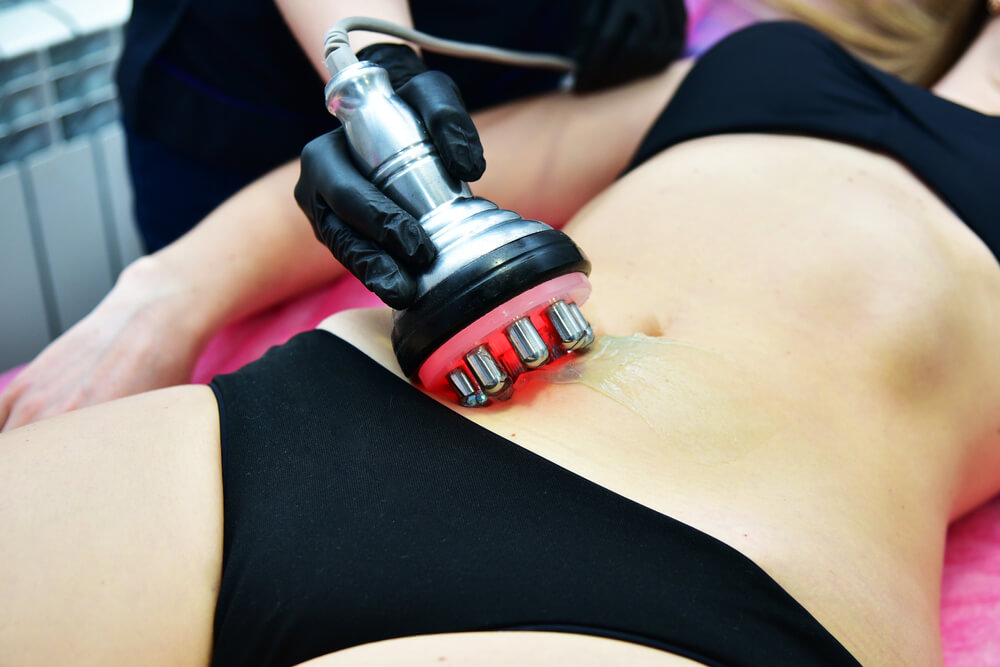 Anybody would want to grab the opportunity to pull off a body that looks beautifully healthy. But there's a catch!
Achieving your dream body can be a challenge.
Many of us do all sorts of things to get the body we've always wanted. Some work out every day, while others try out different types of diet. Some may even follow a combination of both. Yet, the results seem to discredit our hard work and dedication. Sometimes, even if you have already achieved your weight goal, some stubborn fats are still clinging on like old lovers. 
It's common to feel like you're not making any progress. But guess what?
This is the exact problem body sculpting is designed to resolve!
If you think diet and exercise are the only ways to shed off these frustrating fats, think again. Body sculpting is one of the safest procedures to achieve this. If you want to know how effective the treatment is, continue reading this article.
What Exactly is Body Sculpting?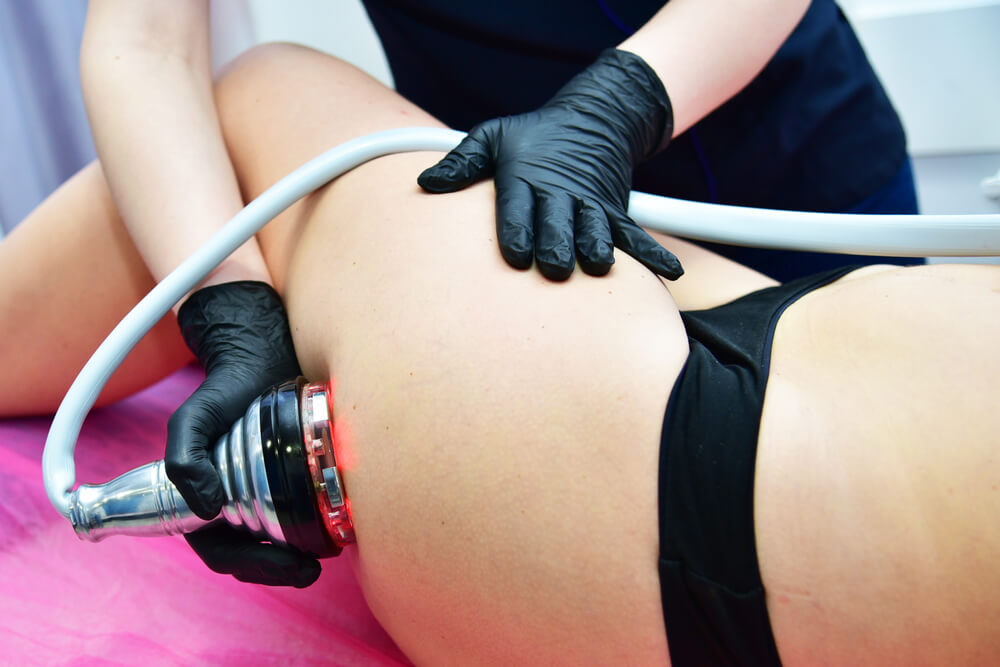 Body sculpting, also known as body contouring, is a medical procedure to reshape the appearance of your body. It helps eliminate the appearance of fat and tighten the look of your skin.
Here's a quick recap of the benefits of body sculpting:
Reshapes or contours the appearance of your body

Eliminates the visibility of stubborn fat

Tightens the look of your skin
The best part? This treatment requires absolutely zero surgery!
Still seems too good to be true? It's all possible! With the help of advanced technology, achieving a lean and healthy-looking body is not a faraway dream anymore. To clarify, body sculpting will not help you lose weight. Instead, this procedure will help you manage specific areas that are difficult to target — even with active workouts.
Introducing Introlift's RF Body Sculpting
Many factors contribute to the excess fats in your body. These include:
Body type

Medical conditions

Pregnancy

Aging
Targeting the stubborn fats on your body can be time-consuming. Furthermore, it can be demotivating when your healthy lifestyle has not been addressing this concern. These are some of the reasons why body sculpting is here to help.
There are several methods by which body sculpting is performed. The most typical means are:
Heat Treatments

Cold Treatments

Ultrasound Energy

Radiofrequency Body Sculpting
But, why should you choose radiofrequency body sculpting? This method effortlessly targets your fat cells while leaving desirable and healthy cells unharmed. The waves brought about by the radiofrequency activate your fat cells. Once activated, they vibrate and are, then, naturally flushed out of your body. 
For more context, let's talk about the other methods:
Heat treatments use laser technology to target fat. However, the only downside is that this method is not best for the areas of your body with curves, because it uses a flat applicator that can't properly fit on curvy areas.

Cold treatments apply low temperatures to effectively damage your fat cells. However, this option may not be the best for people who are sensitive to cold.

Ultrasound

energy, while effective, can be time-consuming. Furthermore, it is found to be highly effective on the abdomen but not so for other parts of the body.
Interested yet? Wait 'til you read the benefits of Introlift's RF Body Sculpting. We promise you will get hooked!
What Benefits Does RF Body Sculpting Pledge?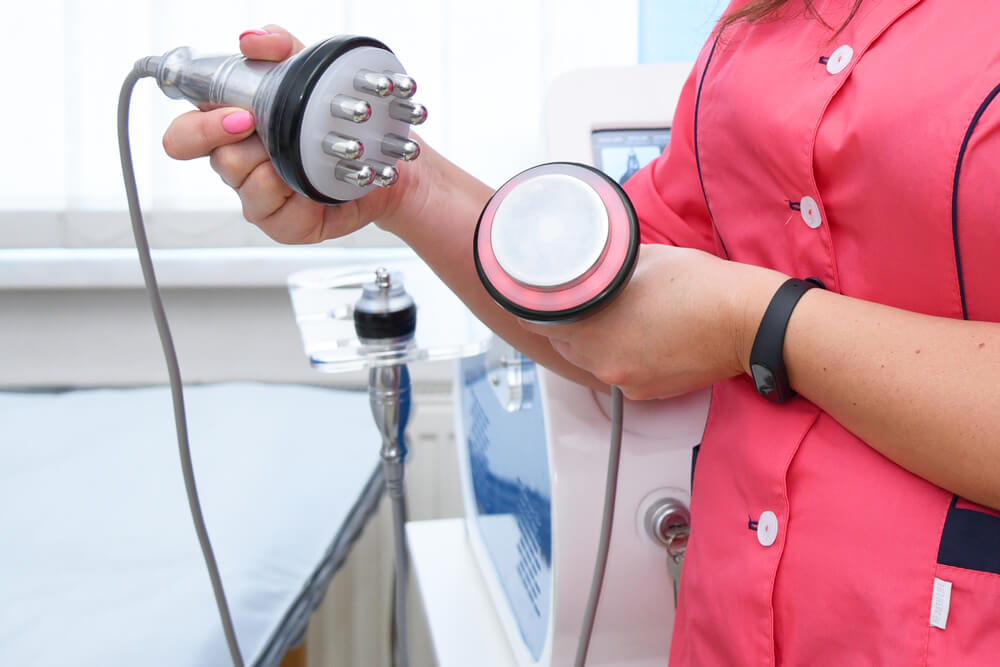 Let's move beyond the science of radiofrequency body sculpting and delve deeper into its benefits.
Target Many Areas at Once
We're immediately dropping probably the best feature about RF Body Sculpting. We hope you're excited — because we are! Here it is:
This procedure is proven effective on several parts of the body!
A lot of our clients have seen improvements on their:
Arms

Belly

Flanks

Buttocks

Thighs

Face

Neck
Body sculpting can target many areas of your body all at the same time. If you want to lose those stubborn fats in various parts of your body — look no further! Body sculpting is the answer.
Each body is unique. Hence, every patient will have different areas to target. You may want to focus on your thighs and bum, while another patient may want to tone the look of their flanks and belly. It is usual to worry about whether body sculpting can really address your specific needs and concerns. So, we have good news for you. This procedure can help you regardless of your target areas! 
Goodbye Excess Fat
The body sculpting device works by heating the inner layers of the skin. This causes the fat cells to break down. The endgame? Goodbye, unwanted fats! 
Our insider tip? Always hydrate yourself. Make sure to drink lots of water after your treatment!
The excess fat in your body is not just unsightly. Sometimes, it can also be uncomfortable. Tired of your muffin top or flabby arms? Then, body sculpting is for you!
To ensure that you continue living your best life, we recommend that you continue with your diet and exercise. Your lifestyle choices, partnered with body sculpting, can help you maintain a body that feels healthy inside and out.
Goodbye excess fat, hello healthy-looking body! 
Gets Rid Of Those Extra Inches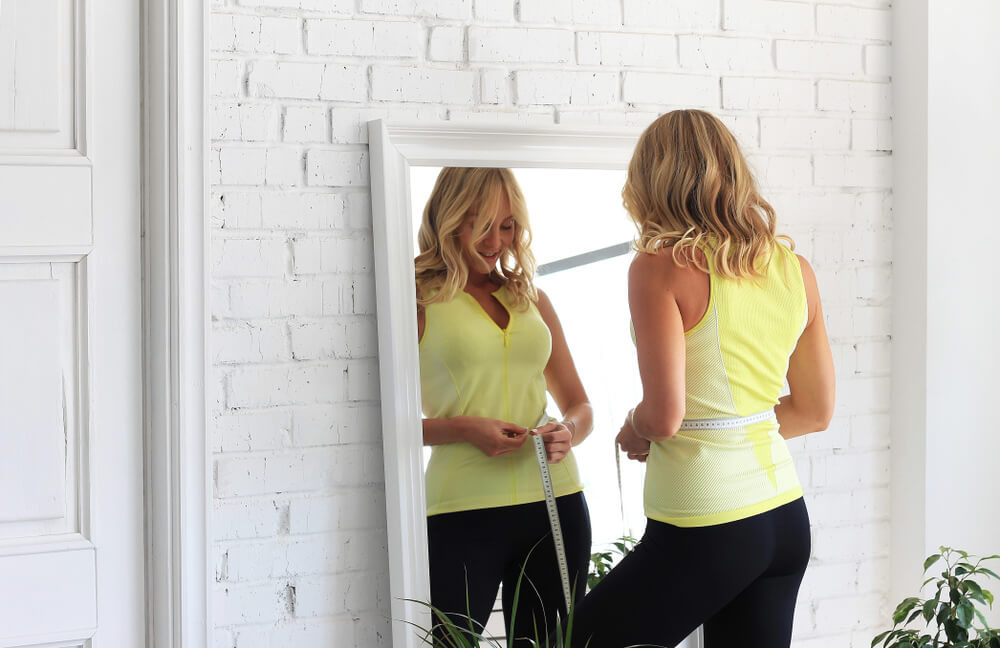 Aside from fat, you may also suffer from unwanted loose skin. This may be due to weight loss resulting from diet, pregnancy, or even previous surgery. The loose skin seems to add extra inches to your body. At times, it can upset your self-esteem.
Desire to regain your confidence? Body sculpting can do that for you!
This procedure reduces the appearance of loose skin, making your body appear firmer. Ultimately, you'll start to feel even better about yourself. Body sculpting not only improves the look of your body but boosts your self-confidence, too!
Indeed, saggy skin is unwanted. But, there's no need for you to simply settle with it. Try body sculpting and enjoy the results!
Convenient And Relatively Quick Procedure
Nowadays, it can be quite difficult to find the perfect time to treat yourself. Your job may occupy most of your free time from relishing in self-care. On top of that, you have family duties and social activities to commit to. Of course, you need to rest after your hectic day, leaving you no time to revel in the procedure.
Time to put all of your worries away! With body sculpting, you don't need to sacrifice your already busy schedule. The whole process will only take between twenty minutes to two hours. The more areas being treated, the longer the procedure will be. 
Want to hear something better? This treatment yields good results, fast! Visible changes in your body can be seen as early as four weeks after the treatment. Within this timeframe, you can expect a reduction in your target areas.
For an ideal result, it's best to stay consistent with the recommendation of our friendly experts. Coupled with a healthy lifestyle, achieving your goals is just a few steps away!
Non-Invasive And Clinically Proven
First things first, body sculpting is a non-invasive procedure. Meaning, no needles will be used. We understand that surgery can be terrifying. So, rest assured that body sculpting will not involve any form of an incision.

In addition to this, RF body sculpting uses radiation from low-energy electromagnetic waves. What does this mean? It means that the treatment is completely safe and will not lead to any harmful side effects.
Is it your first time trying RF body sculpting? Here's what you should expect:
The process is painless

The procedure will feel like a warming massage
Body sculpting is a procedure that has been practiced for decades. Because of this, advancement in technology has emerged. Of course, here at Introlift, we have always taken measures to ensure that we utilize only the most advanced and modern techniques.
You deserve only the best methods science has to offer! So sit back, relax, and experience the magic of the procedure.
No Need To Worry About Blood And Infection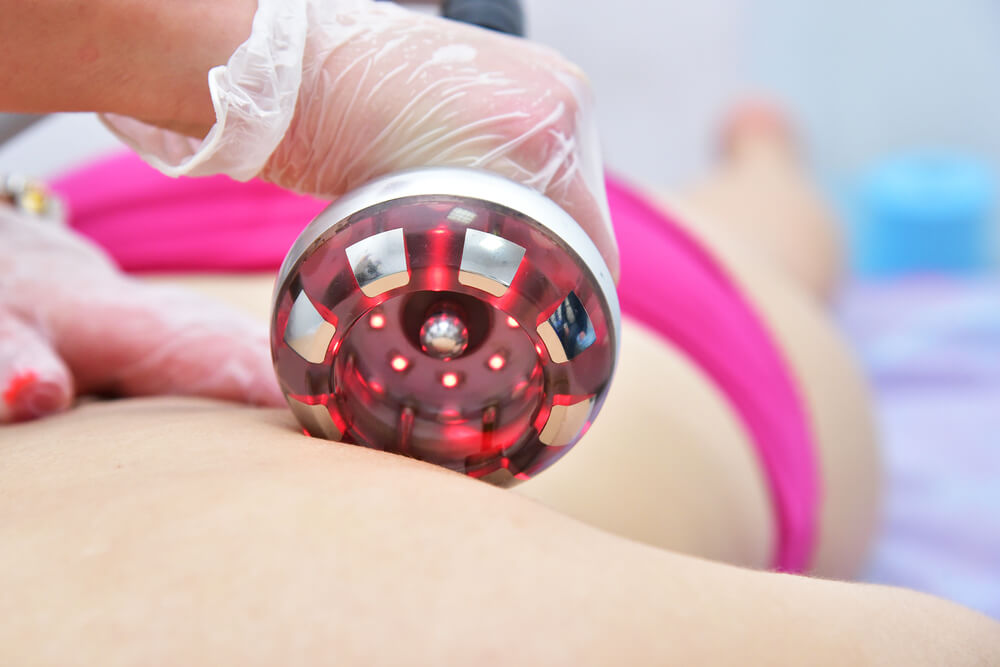 No needles mean no blood. And no blood means not having to worry about the risk of infection. What a reassuring promise, don't you think? Other than that, body sculpting doesn't involve anesthesia. So, there's no physical stress on your body.
Surgical options such as liposuction involve the use of cannulas, which are inserted into your skin to reach the fat. With this method, there's always the fear of swelling or losing blood. On the other hand, cosmetic and plastic surgery involves cutting the skin to remove body fats. When done with reckless clinical procedures, you could be inflicted with serious health risks.
With body sculpting, there's no need to think about post-surgery complications. After all, non-surgical approaches to any treatment will always be the safest option. The treatment itself will feel just like you're having a warm and relaxing massage. In fact, you may even enjoy your session!
Also, we are proud to say that Introlift is home to experienced practitioners. Trust us when we say that you're in good hands!
Significantly Faster Recovery Time
When it comes to surgical procedures, the recovery period matters. You'll have to worry about taking time off work to heal from the effects of the surgery. Along the way, you might encounter prolonged aches and swelling, and addressing that would involve a number of medications and ointments. 
In a nutshell: not only do you have to worry about the surgery itself, but there's also the aftermath to think of!
If you're not particularly looking forward to all the shenanigans, then body sculpting is your best friend. This treatment can be done on an outpatient basis. Meaning, there's no need for you to stay overnight! It's a relatively quick procedure. You can even squeeze in an appointment in the middle of your jam-packed day!
With body sculpting, you won't have to worry about any form of downtime. Also, you won't be shuffling any significant commitments around to make way. What a relief!
Long-Lasting Results
Some treatments can only make you feel good for a day. But what about the next day? Or next week? Or the next few years? Let's face it: sessions with results that will only last for a few days are not sustainable.
Here's one fact you should know about body sculpting:
Because it is designed to kill the appearance of fat cells, it promises long-term results!
Over the following months, your treated areas will look sculpted and contoured. All these will make the results of your body sculpting completely natural — and worth it.
Once the stubborn fat cells are killed, they are gone forever. When we say that you'll be saying goodbye to excess fats, we literally mean it! To amp up the results of your body sculpting sessions, we recommend practicing consistent healthy living.
With RF body sculpting, the body of your dreams is yours to maintain!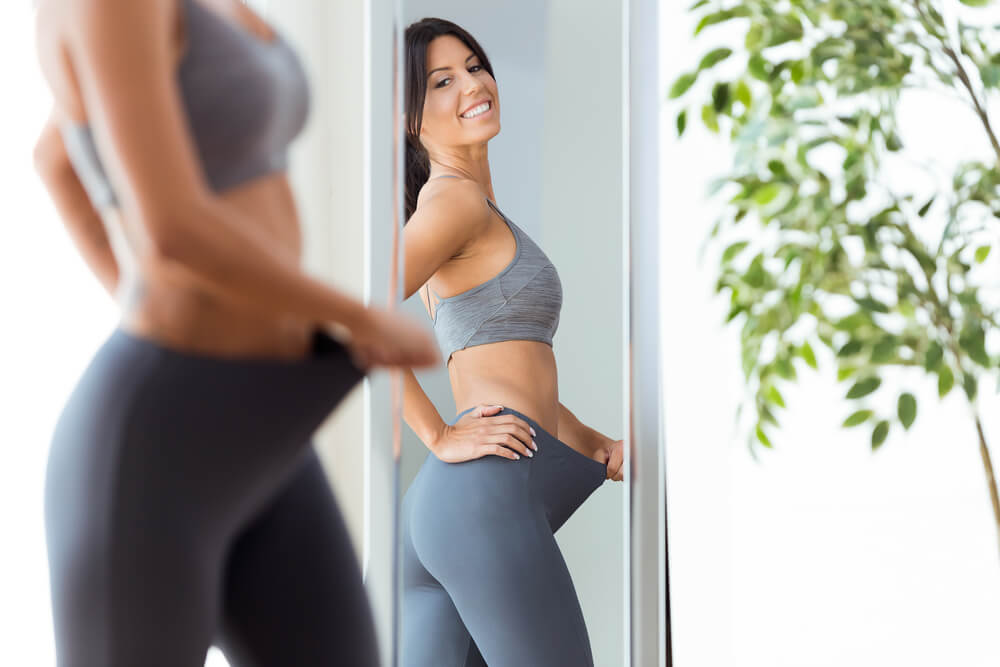 Only The Best Treatments Brought To You By Introlift
Getting back to the main question: does body sculpting really work? Yes. A million times yes!
Here at Introlift, we understand the struggle with targeting specific fatty areas of your body. That's why we invested in advanced and cutting-edge technology to help you address your concerns. To boot, we are proud of our unparalleled customer service. The moment you enter our spa doors, you are already well taken care of.
Introlift's RF body sculpting is ideal for people with a healthy and stable weight. This procedure will help contour the parts of your body that are resistant to diet and exercise. For optimal results, it's best to follow the recommended number of procedures prescribed by your doctor.
Still unsure whether RF body sculpting is for you? Don't hesitate to schedule a talk with our friendly team. We'll be happy to discuss your personal concerns and recommend the best treatment for you.
Searching for a reliable treatment for your stubborn fats to achieve the body of your dreams? Hesitate no longer! Introlift Medical Spa is your guardian angel.