Our bodies are beautiful in their own unique ways, and it's important to embrace the one you have. That said, there's also absolutely nothing wrong with wanting to improve yourself and setting some body goals. To each their own, right? You're allowed to do what makes you happy. If that includes finding the ultimate solution for cellulite and sagging skin, then Introlift has some great news for you! The Venus Legacy might just be the answer you're looking for.
First of all, we think the name Venus Legacy is perfect. Why? 
Well, a quick look at Roman mythology will tell you that Venus is the goddess of beauty and love. So, go on — read more to find out how you can embody your own Venus here at the Introlift Medical Spa.
Venus Legacy: What's It All About?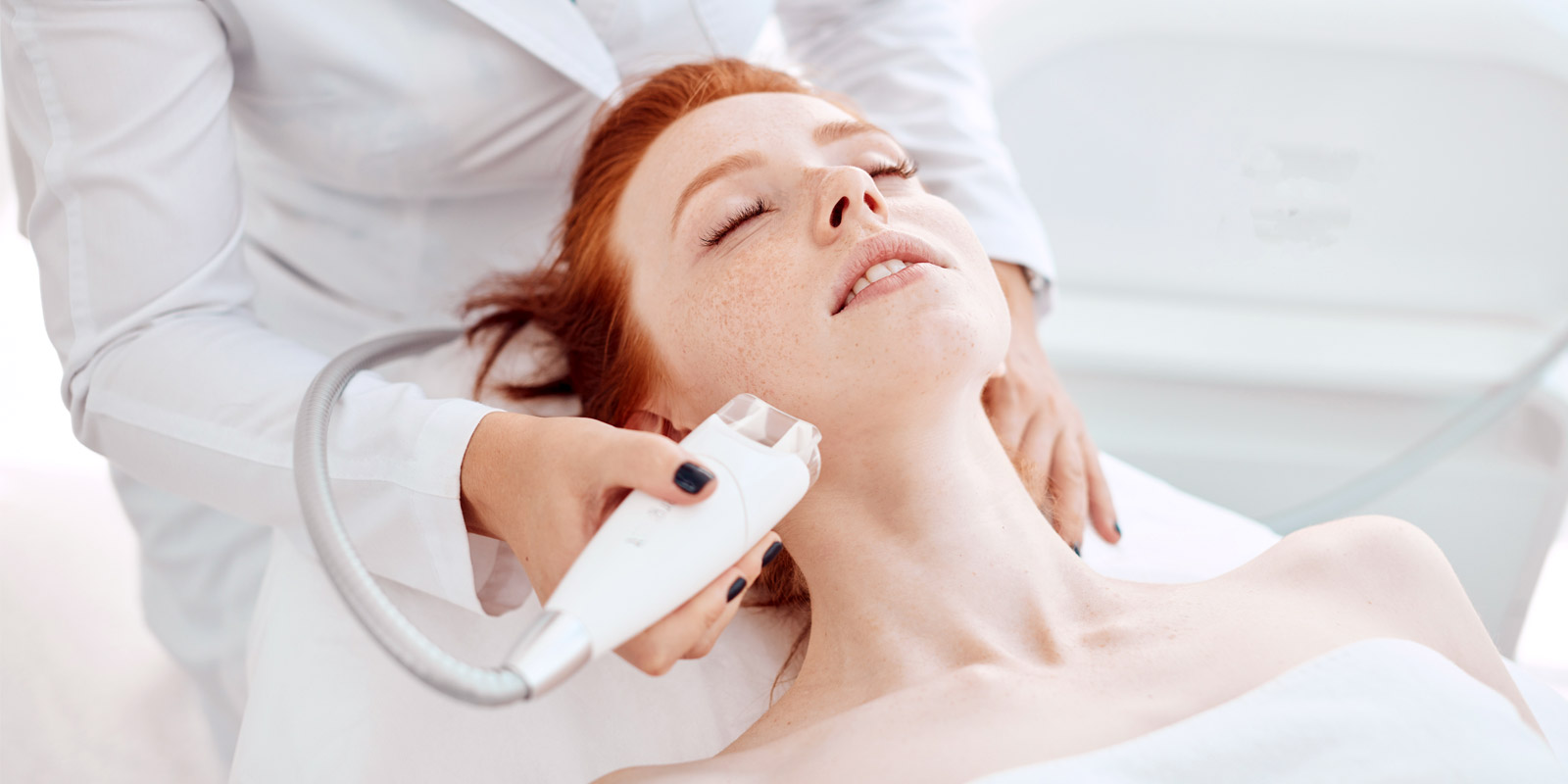 The Venus Legacy treatment is a multi-wonder procedure that can tighten the skin and reduce fat and cellulite. In addition, it can decrease the appearance of wrinkles and fine lines, both on your face and body.
Unlike traditional surgical procedures for fat reduction and lifting, Venus Legacy is also non-invasive. That means you don't have to worry about pain, incisions, and anesthesia.
Eve better, it's safe for all skin types and tones, plus it has no downtime! Apart from some minimal redness right after a session, you won't experience any side effects at all. It's also safe to partner with other treatments, but only those that you can safely combine with other procedures as well.
One great example of another non-invasive treatment you can have with the Venus Legacy is the Dermaplane. It's a manual exfoliation procedure used to get rid of the small hairs or peach fuzz on your face. 
It gets even better: the Venus Legacy is virtually pain-free. In fact, it's even therapeutic and relaxing!
How Does the Venus Legacy Treatment Work?
The treatment uses highly advanced technology that takes advantage of your body's natural healing response.
How does that work?
The Venus Legacy uses heat to increase blood flow and prompt your cells to increase collagen and elastin production. As you know, those two proteins are your absolute best friends for healthy and glowing skin.
Here's how those two superstars work:
Collagen – provides structure, strength, and glow to your skin

Elastin – gives your skin elasticity, bounce, and plumpness
However, collagen and elastin production in your body decreases with age. They're also inhibited by damage caused by harmful UV rays.
To combat this, the procedure combines the use of a few revolutionary techniques: Pulsed Electromagnetic Field and Multi-Polar Radio Frequency. It also uses an adjustable pulsed suction called VariPulse. The heat and pulses from the device stimulate the body's healing response, hence, the boost in collagen and elastin production. The technology also shrinks the volume of your fat cells.
What Makes the Venus Legacy Different from Other Treatments?
For starters, the Venus Legacy has absolutely no downtime. Unlike other treatments, it has no side effects. More than that, it's highly effective in treating multiple skin concerns simultaneously.
Plus, we can't forget the cherry on top: the Venus Legacy isn't painful at all, and we know how important that factor is. Gone are the days when we believed the saying that beauty is pain. Instead, we fully embrace that beauty treatments are a way to express self-love. And, like love, the Venus Legacy isn't painful; instead, it's comforting and relaxing, not to mention it gives you promising results.
Like we've mentioned before, it's safe to combine the Venus Legacy with other treatments. That means you won't have to take several days off to get different procedures done. After all, we have multiple commitments outside of our beauty regimen. But, with the Venus Legacy, you won't have to worry about losing time for other things.
What Should You Expect During a Venus Legacy Treatment Session?
When you go in for a Venus Legacy session, Introlift's friendly staff will ask you to lie down on a treatment bed. They will then apply a gel onto the target area. This gel allows the device to glide easily and smoothly on your skin.
Since the procedure uses heat and suction, expect to feel warmth in the areas where the applicator glides. The heat will also increase gradually, but don't worry because it doesn't increase to the point where it's uncomfortable. In addition, the suction part only involves a gentle lifting of your skin.
Venus Legacy sessions typically last for less than an hour. Depending on how big the target area is, one visit may take from anywhere between 15 minutes to one hour. That means that you can squeeze a session into the middle of a jam-packed day. After that, you can return to your regular routine with no problem at all.
The Wonders of Venus Legacy
We all love anti-aging treatments, but not all of them will actually target your concerns and give you results. However, the Venus Legacy treatment is different. Aside from being a quick and easy procedure, it shows promising results even after just one session.
It's no secret that skin problems can sometimes affect our self-esteem. But don't fret because the Venus Legacy will address some of your biggest skin concerns. The treatment boasts three of the most sought-after benefits for the skin:
Gets rid of cellulite and shrinks fat cells

Tightens and smoothens the skin

Reduces the appearance of wrinkles and fine lines
The procedure does all that by utilizing your body's natural response to heat. Moreover, the Venus Legacy can address concerns both on your face and body. Talk about versatility!
Cellulite, fine lines and wrinkles, and sagging skin usually show up as we grow older. That's because our bodies produce less of the proteins that keep our skin looking young and healthy. In addition, sun exposure, natural elements, stress, and other factors also hinder our skin from looking its best. Fortunately, this treatment can address those concerns with no need for surgical procedures.
What's the Timeline for a Venus Legacy Treatment?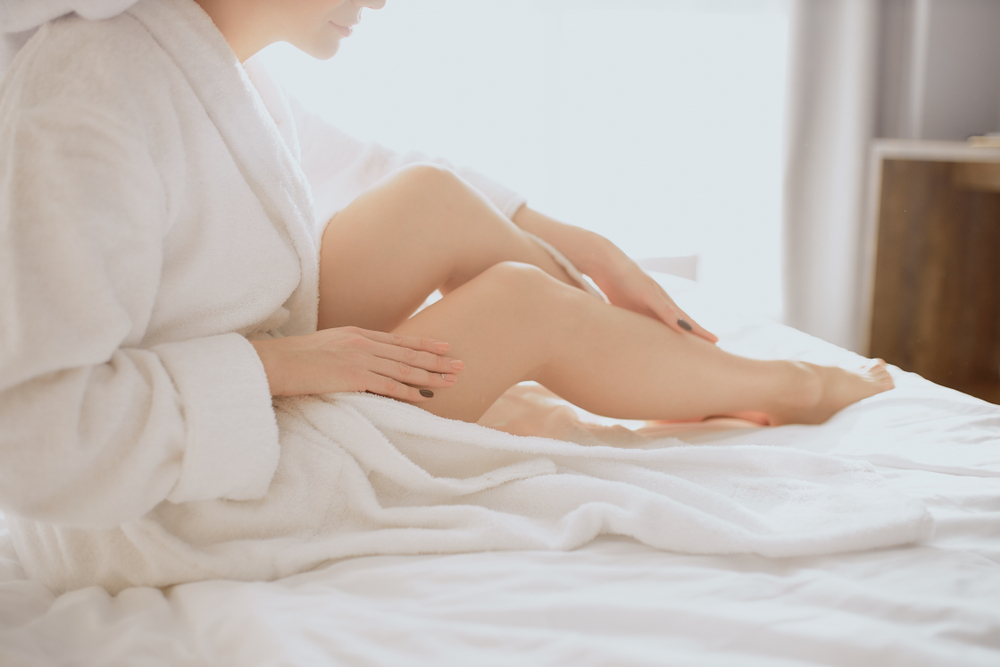 Dermatologists usually recommend a series of six to ten weekly sessions to see optimal results. Of course, the timeline varies per person. It depends on:
the status of your skin pre-treatment,

the size of the body part you want to target, and

the results you want to see.
The face requires fewer treatments compared to the body. And you can also expect more sessions for body parts that show more cellulite, like the thighs.
But here's the thing:
You can see a difference as early as your first session. But, to reiterate, you need to go in for multiple sessions if you want to get the most out of the treatment. Following your recommended series of sessions, you'll then need to book visits for a few touch-ups to maintain your results.
After the procedure, you won't have to fear any adverse reactions and side effects. In fact, the most you can expect is to observe a little redness and warmth right after a session. But that typically lasts for only a short time. 
Is the Venus Legacy Safe?
Venus Legacy is safe for all skin tones and types. However, consider consulting with a dermatologist or a healthcare provider before trying it. People with a history of cancer may not be ideal for the treatment. Other skin and health conditions may also not allow you to get the procedure. If you're pregnant or you have an auto-immune disease, talk to your doctor first before booking a treatment session.
Your safety is paramount. If you're not sure about the treatment, consult with us first. Good clinics, such as Introlift, will always require you to go in for a consultation pre-treatment to determine if it's safe for you.
If you don't have any illnesses and underlying conditions, the Venus Legacy is safe for you. And to ease your worries, here's another layer of assurance for you:
The Venus Legacy is FDA-approved. 
Aside from safety, it's also worth noting that the treatment is comfortable and therapeutic. You can even liken a session to massage therapy, if you will. The heat level from the device always stays within a pleasant range, and the smooth movements can feel enjoyable.
Even better, the Venus Legacy is completely safe and free of side effects, except for some minimal redness and warmth. Even those minimal post-treatment effects are rare.
Who Can Undergo a Venus Legacy Treatment?
People of all skin tones and types can undergo a Venus Legacy treatment. But again, those with underlying health conditions must get clearance from their provider first. 
It's worth noting that the treatment might not work as effectively for people who are far over the ideal weight for their body type. Suitable candidates for the procedure are those who:
Are close to their ideal weight

Have small pockets of fat

Only have minimal sun damage

Have mild-to-moderate looseness of skin
What to Do Before a Venus Legacy Treatment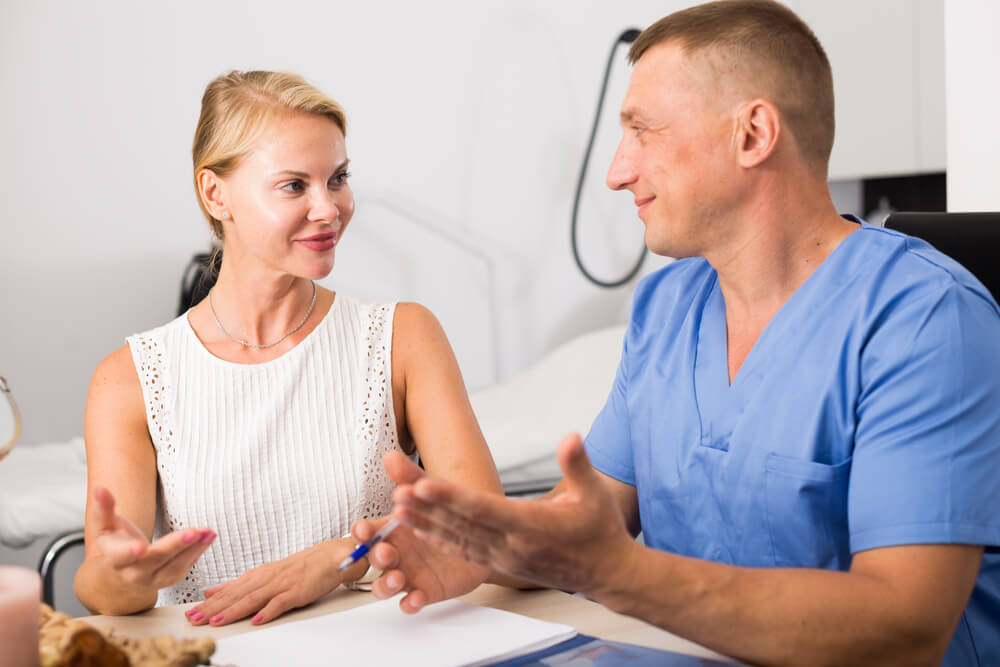 The first thing you need to do is schedule a consultation with a dermatologist. You can do that here at Introlift. When you go in for your appointment, expect to discuss:
Your starting point

Your expectations and the

changes you want to see

How many sessions you will need for optimal results
Your doctor will also tell you if you need to do or change anything before the procedure. Likewise, they will discuss the price range with you during your visit. That's because the cost for a Venus Legacy treatment depends on the size of the treatment area and how many sessions you need.
To ensure your safety, your doctor may need to know about your medical history. They may also ask about your lifestyle and routine. Do understand that the information you share is to ensure your safety. In addition, they will keep your information in complete confidence.
What to Do After a Venus Legacy Treatment
Post-treatment, your dermatologist will give you instructions for care and maintenance. Their recommendations will be specific and will depend on your current state and expectations. Your routine and lifestyle will also play a part.
Apart from a good skincare routine, some common post-treatment recommendations involve:
Establishing a good exercise or workout routine

Eating a healthy and balanced diet

Avoiding prolonged sun exposure

Generally taking care of yourself
Remember: the Venus Legacy shows promising results. However, it doesn't prevent you from developing skin issues from UV exposure, smoking, and other factors. That's why it's important to take care of yourself to maximize the effects that the Venus Legacy can give you.
To Wrap Up
Cellulite, sagging skin, and wrinkles can sometimes lower our self-esteem. However, the Venus Legacy can help you with that.
Not only is it effective, but it's also totally safe, non-invasive, quick, easy, virtually painless, and free of side effects. It even gets better because it has no downtime, meaning that it won't take you away from your commitments and responsibilities. Imagine, you'll be able to see results as early as after one session, without needing to worry about incisions, pain, and getting a day off!
If you ask us, that sums up why the Venus Legacy is the ultimate solution for cellulite and sagging skin. Not only do you get to feel good about your body, but you'll also feel great during the actual sessions.
What are you waiting for? Book a consultation for a Venus Legacy treatment with Introlift now! People love us for being the best medical spa in Florida, so you can guarantee we'll deliver on our promises.