The sun's out! It's time to start donning your swimsuits and flaunting that dream summer body!
It's about time you stop worrying about loose, pigmented, and wrinkled skin because we at Introlift Medical Spa will help you achieve the body of your dreams. Welcome the sunny days with confidence through our powerful and innovative body treatments. We only use the most advanced technology to ensure you a safe and efficient experience.
Let's talk about how various Introlift cosmetic procedures can help you achieve the summer body that everyone will love. These treatments are non-surgical, so you won't have to worry about missing your long-awaited vacation.
Introlift RF Body Sculpting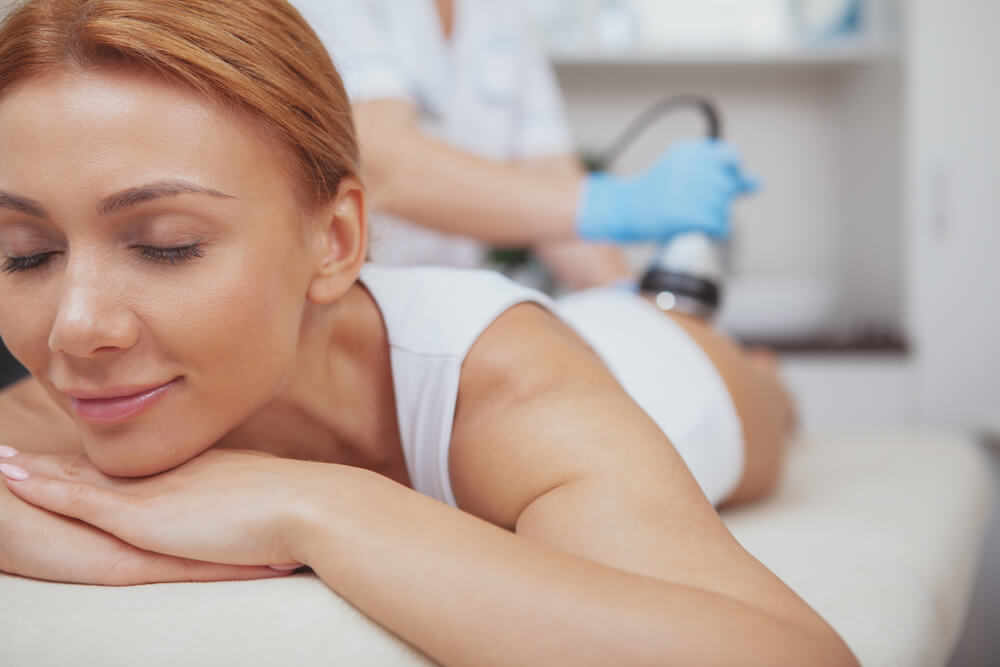 Do you have excess pockets of fat on your stomach, hips, and thighs even after diet and exercise?
The Introlift RF Body Sculpting is the treatment that you need! It's non-surgical, safe, and only requires minimal downtime. The whole process is painless – it's like a warming massage! Plus, you will notice the results in as little as four weeks.
Here's how the Introlift RF Body Sculpting can help you get that dream summer body:
Skin Tightening
As we get older, our skin gradually shows signs of aging. Wrinkles, freckles, age spots, and patches show up one by one. Some people experience visible cherry angiomas (purple or red bumps), scaly patches, and skin tags. 
Sagging skin also happens alongside skin aging. It occurs when fat in the skin's deeper layers decreases. Wrinkling and sagging also show up due to lower levels of a protein called elastin. The sun's ultraviolet (UV) light is responsible for damaging elastin.
The Introlift RF Body Sculpting can help tighten the skin on your face, arms, abdomen, buttocks, and legs. Skin tightening involves targeting and warming the dermis to stimulate collagen contraction. Heating it promotes new collagen and tightens skin.
With the Introlift RF Body Sculpting, target saggy and loose areas to achieve the perfect summer body.
Cellulite Treatment
Have you ever experienced lumpy and dimpled skin? This common skin condition is called cellulite. It occurs on the breasts, lower abdomen, and upper arms, although it is most common on the thighs and buttocks. Severe cases of cellulite make skin look bumpy and rumpled.
When fat cells accumulate and push up against your skin, they create an uneven surface. Hormonal factors are also involved in cellulite development. Cellulite is another sign of skin aging when the skin becomes less elastic. Everyone can have cellulite, although weight gain can cause cellulite to be more noticeable. It is also more common in women.
Exercise, weight loss, massage, and cellulite creams are effective in improving skin appearance. Some people try medically proven treatments such as the Introlift RF Body Sculpting.
Fat Reduction
The Introlift RF Body Sculpting is effective in reducing fats on the arms, abdomen, buttocks, and legs. It is important to remember that this treatment reduces but not eliminates fats.
The radiofrequency (RF) device heats the underlying tissues of the skin and causes fat cells to break down. Eventually, the fats are naturally flushed out of the body. Make sure to drink plenty of water after the treatment to wash out fats. Now, you're closer to your summer body goals!
Complete Body Contouring
Weight loss due to diet, post-pregnancy changes, and bariatric surgery can make the skin loose. Body contouring or sculpting can help improve the appearance of skin and tissue. This type of treatment helps shape your summer body.
Some examples of body contouring procedures are surgeries such as liposuction, panniculectomy, and abdominoplasty. The Introlift RF Body Sculpting, on the other hand, is a non-surgical procedure, so it does not require anesthesia, needles, or incisions. It's painless, and you wouldn't need to stay overnight. The whole process only takes between 20 minutes to two hours, depending on the areas being treated.
RF Aqua Body Rejuvenation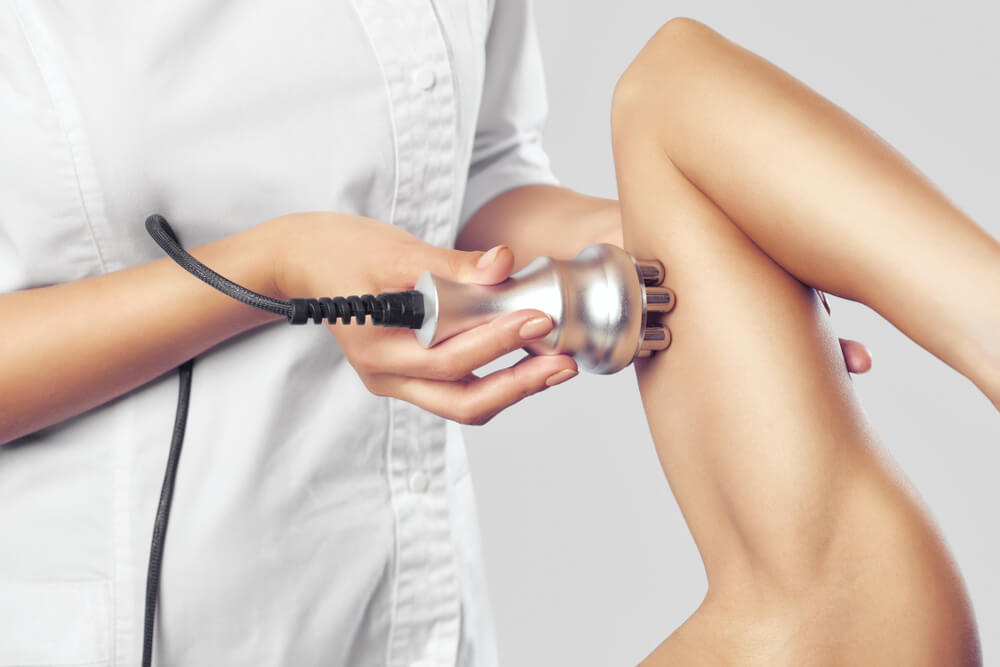 Get that dream summer body with Introlift's all-in-one treatment, the RF Aqua Body Rejuvenation. This hydradermabrasion procedure cleanses, exfoliates, and hydrates the skin. It also extracts impurities and provides antioxidant protection! Everyone will love your clearer and more beautiful skin. 
The RF Aqua Body Rejuvenation is a non-invasive and non-irritating treatment that is suitable for most skin types. It can also delay skin aging processes and prevent the need for invasive procedures. Perfect for a scar-free summer body.
This treatment tightens the skin by heating the dermal layers using the bipolar RF. This process causes the stimulation, regeneration, and rearrangement of collagen fibers. You will notice gradual improvements over the following weeks as new collagen develops. Some benefits of the treatment include:
Wrinkles And Fine Lines
Collagen is found everywhere in the body. Responsible for providing elasticity and strength, it makes the skin look more youthful and plump. However, the collagen levels in your body decrease as you age, starting from your early twenties.
Your summer body has no room for wrinkles and fine lines. These are a tell-tale sign that your collagen levels are depleting. The RF Aqua Body Rejuvenation promotes collagen development. 
Hyperpigmentation And Brown Spots
Hyperpigmentation refers to a skin condition in which some areas of the skin are darker than the normal surrounding parts. It is usually harmless and occurs to people of any race. This common condition happens when there is too much melanin, the brown pigment that creates the normal skin color. 
A common form of hyperpigmentation is called age or "liver" spots. It produces small, darkened patches on the areas of the body with frequent exposure to the sun.
Melasma, on the other hand, affects larger areas of darkened skin. It most often happens because of hormonal changes.
The RF Aqua Body Rejuvenation can also improve the appearance of enlarged and congested pores, as well as oily or acne-prone skin.
Depending on the area treated, the procedure may take about 30 to 90 minutes. Many people have testified to experiencing refined, even, and radiant skin after just one treatment. We advise you to try monthly sessions if you want to maintain vibrant and healthy skin.
The RF Aqua Body Rejuvenation is effective in treating different areas of the body such as the back, chest, upper arms, thighs, and butt. You can also check out the Introlift RF Aqua Facial Lift to enjoy these skin enhancements on your face!
BTL Vanquish
Want a slimmer waistline without side effects, discomfort, and risk of unevenness?
Look no further than Introlift's BTL Vanquish! Many patients have attested to having a 2-4 inches smaller waistline after just one treatment. With the BTL Vanquish, you're one step closer to your dream summer body.
The BTL Vanquish device has the largest treatment area in the industry. This non-surgical technology is perfect for those who want to permanently reduce their fats on the abdomen, flanks, upper back, and thighs. It's also effective in tightening the skin on the treated area.
The BTL Vanquish uses the patented Selected RFTM technology. It is the first non-invasive device for eliminating unwanted fat on several parts of the body. It's contactless, painless, and does not require downtime. The treatment feels like a heating pad.
How Does the BTL Vanquish Work?
This technology disrupts fatty cells by selectively heating adipose tissues. It melts unwanted fat cells using thermal energy, eliminating the dead cells through the lymphatic system. The BTL Vanquish doesn't require a body mass index of 30 or more.
Results are visible four to six weeks after the procedure. We design a treatment plan that is tailored to your specific needs. You may have to undergo four treatments of BTL Vanquish. Some patients notice improvements after just one treatment. The completion of one protocol treatment (4-10 sessions) can melt 2-4 inches off your waistline.
The results are permanent, but we highly encourage that you take light walks and plenty of fluids after the treatment. Your summer body needs care from inside too.
For best results, you can combine the BTL Vanquish with the Introlift RF Body Sculpting. You can also read this article to know more about the differences between BTL Vanquish and Coolsculpting.
Laser Skin Rejuvenation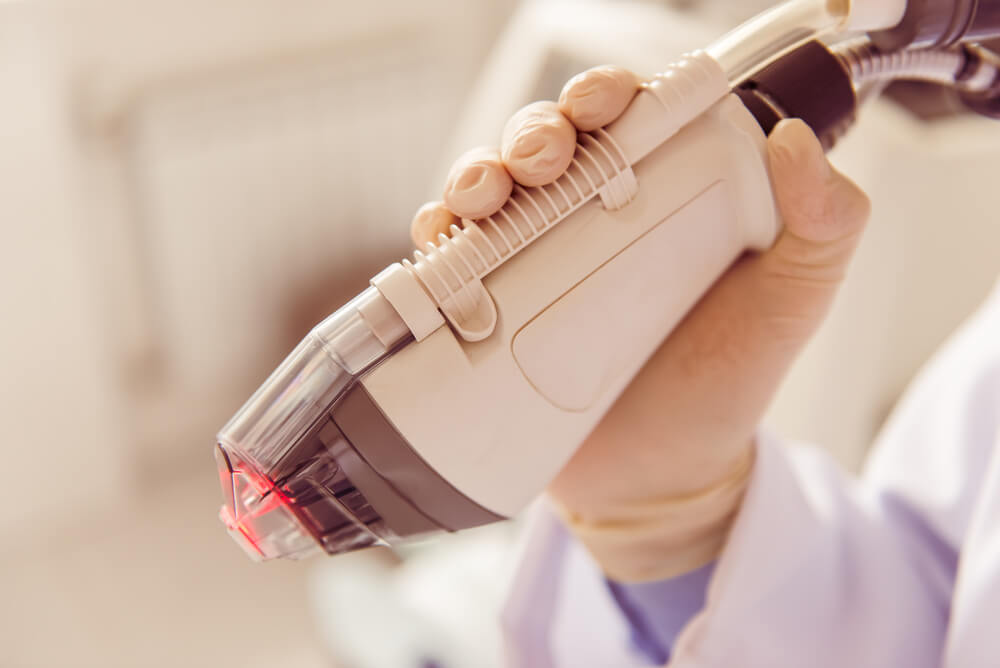 Do you need a quick and effective treatment for dark spots and acne scars? We have just the solution for you: Laser Skin Rejuvenation. It is a multi-purpose and powerful treatment that can give you the summer body of your dreams.
The Laser Skin Rejuvenation reduces pimples and acne and has a high success for clearing acne marks. It also prevents future outbreaks. It can also lighten your pigmentation up to 70 or 90%. 
Here at Introlift, we use the Q-switched Laser to give you fairer, brighter, and tighter skin. This device is safe, as it does not thin out your skin, unlike other skin resurfacing procedures. It requires fewer sessions but produces similar results. Thus, there is less risk of experiencing side effects.
The procedure does not damage the surrounding tissue. If you have a low pain threshold, you don't have to worry because it is very tolerable. Plus, it does not require any downtime! You might experience a mild pinkish flush about 15 minutes after the laser procedure.
You can also try other Introlift treatments to reduce pigmentation and scars.
eMatrix Sublative Rejuvenation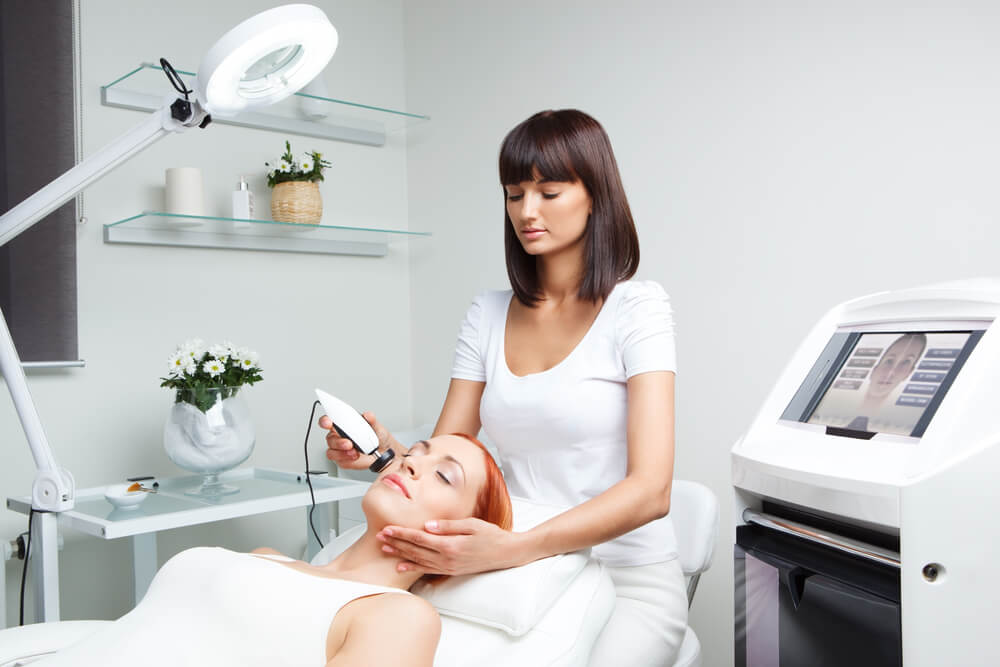 Tighten and improve the texture of your skin with Introlift's eMatrix Sublative Rejuvenation. This powerful and FDA-approved treatment improves the skin in many ways. It targets the face, neck, and abdomen.
It only takes 30 minutes for the eMatrix Sublative Rejuvenation to stimulate collagen and elastin production in the skin's layers. This results in brighter, smoother, tighter, and more refined skin. 
The eMatrix Sublative Rejuvenation is effective and safe for every skin type and pigmentation degree. The downtime only takes two to three days, and you can see the results as early as five days after the treatment. Results can last up to 3-5 months after the last treatment. This helps maintain tight and smooth skin to achieve a yearly perfect summer body!
Sclerotherapy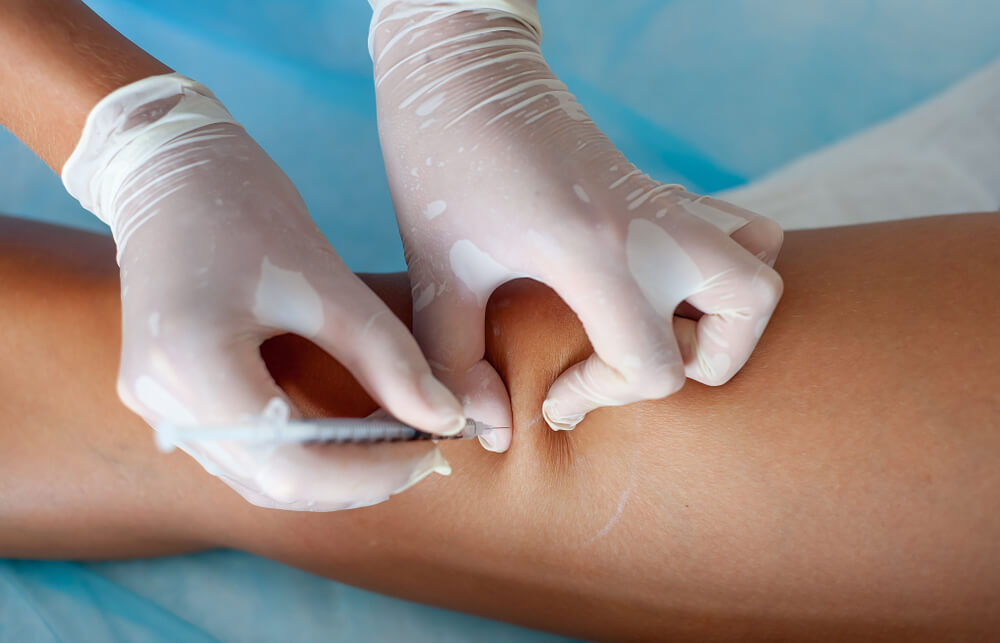 Spider veins and varicose veins can hinder you from flaunting your summer body. While these conditions are usually painless and do not cause health problems, they appear like swollen and twisted veins. Both conditions usually appear on the legs and occur in women. Older age, pregnancy, and obesity increase the risk of having spider veins and varicose veins.
Thanks to Introlift's Sclerotherapy, you can now flaunt and be more confident about your summer body! This medical cosmetic procedure involves injecting a solution directly into the vein. The salt solution makes the lining of the vein swell and stick together. The vein eventually turns into scar tissue and disappears.
Depending on the number and size of veins treated, the procedure can last from 15 to 30 minutes. You might feel mild discomfort, but it only lasts a minute or two. Try walking and moving your legs to avoid blood clot formation.
You might experience side effects, but they typically fade after a few days. Pregnant and breastfeeding women are not allowed to take the procedure. Those who have given birth within the last three months must not undergo sclerotherapy either.
Laser Hair Removal
We definitely can't end this list without hair removal procedures. The perfect summer body is smooth and hair-free. Introlift offers the most advanced and effective hair removal solution with the Laser Hair Removal. We use the most cutting-edge hair removal treatment methods and technology to provide you the best service in the industry.
Introlift Packages For The Perfect Summer Body
Want to experience the best results, as well as great value for money? Try our body treatment packages! You can choose from the following:
The Dreamer (Abdomen)

Sexy Bash (Thighs)

Shake That Booty (Buttocks)

Non-Surgical Arm Sculpting

Full Body (All 4 Packages)
Experience Expert Care From Introlift
Are you ready to hit the beach and show off your summer body? Find the perfect treatment for you through our inquiry form or by contacting us at 754-218-5290. Become a member for exclusive benefits and expertise customized for your skin's needs. You'll get discounts and free monthly add-ons to your treatments.
We look forward to helping you gain your confidence this sunny season. Book now for your perfect summer body!