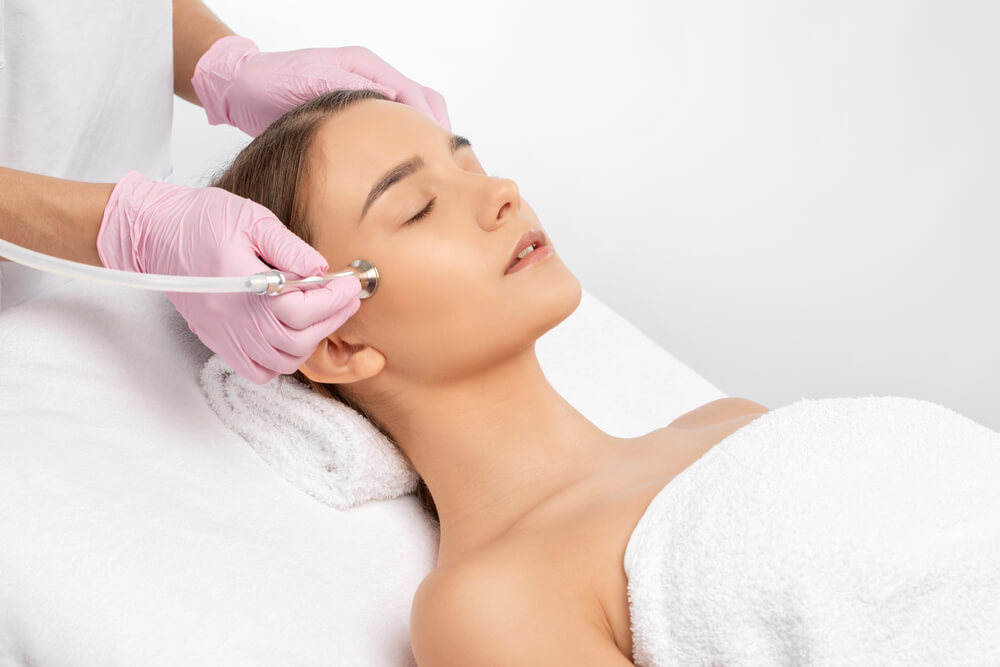 Have you ever wondered how your favorite celebrities always seem to have such perfect skin?
Well, believe it or not, even the most famous faces out there suffer from the same skin concerns that we regular folk have to deal with, be it wrinkles, dullness, and everything else. The only difference is that celebrities have easy access to expert dermatologists and leading medical spas, meaning that they're often first in line when it comes to trying out the industry's hottest new skincare treatments.
If you'd like to walk in their footsteps, read on as Introlift shares some of the cutting-edge med spa treatments that have helped celebrities around the globe achieve perfect skin.
The Carbon Laser Peel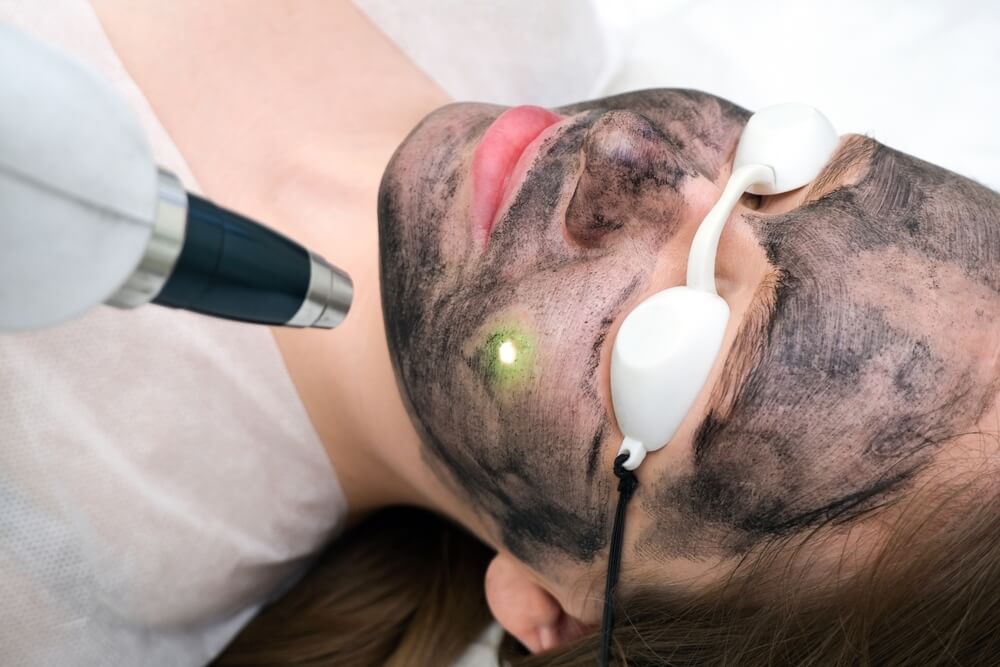 If you follow your favorite celebrities on social media, then you've probably seen them posting selfies from their Carbon Laser Peel treatments, along with images of the perfect skin that follows. Loved by everyone from Kim Kardashian to Angelina Jolie, this is a revolutionary treatment that thoroughly exfoliates, refreshes, and brightens the skin. It's not just limited to the face either. You can have a Carbon Laser Peel carried out on any area of skin on your body too!
What makes this treatment so popular is the fact that it's completely painless with zero downtime. In fact, although it may have the word 'peel' in its name, it isn't a peel in the traditional sense. Instead, it involves the application of a carbon cream to the skin. This is left on to dry. After this, your aesthetician will pass a laser over the surface of your skin to heat up the carbon. 
The purpose of this is to encourage the carbon to absorb all of the impurities on and in your skin. This not only brightens the skin tone and reduces the prevalence of breakouts, but it also stimulates collagen and elastin production. As a result, with regular treatments that are spaced several weeks apart, fine lines and wrinkles start to smooth away. Over time, the skin will take on a much firmer and tighter finish.
Microneedling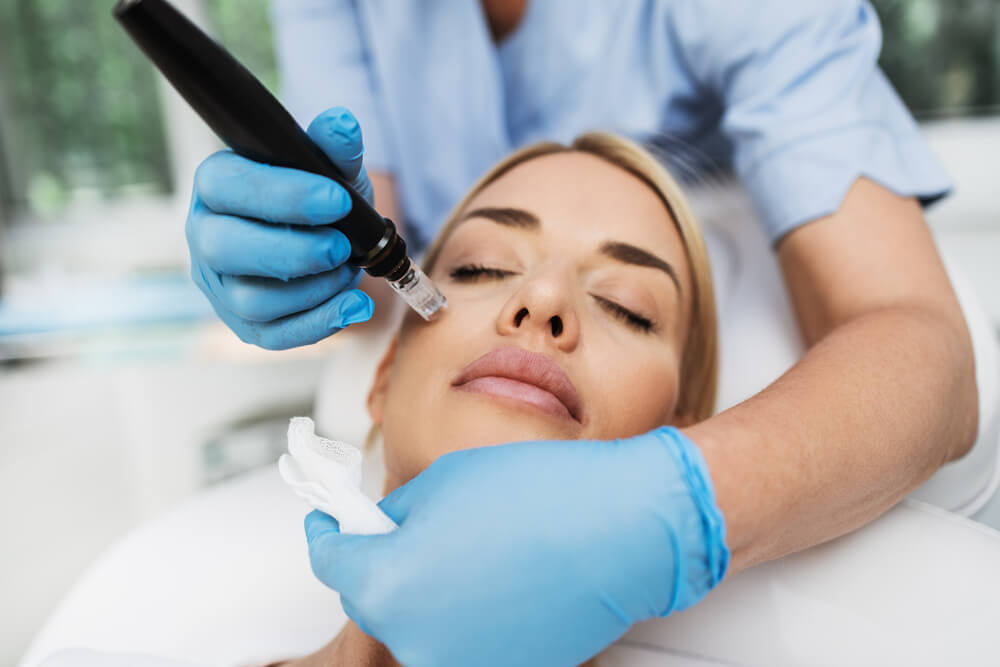 From Gwyneth Paltrow to Demi Moore to Brad Pitt, microneedling is a med spa treatment that celebrities have been raving about for several years now. In fact, Angelina Jolie caused such a stir with her perfect skin at the Cannes Film Festival in 2009 that the treatment was even picked up by mainstream media.
It involves using a device fitted with tiny needles to create micro-punctures on the skin. It may sound painful but it's not, and celebrity blogs will confirm that! At Introlift, we apply a numbing cream beforehand to ensure that the procedure feels comfortable. 
The purpose of creating these small wounds in the skin is to increase collagen and elastin production. This is why microneedling is also often referred to as collagen induction therapy.
Whatever you choose to call it, this treatment has been proven to help with a wide range of different skin issues. From wrinkles and the loss of elasticity to enlarged pores and sun damage, its versatility, simplicity, and safety are exactly why it's loved by so many celebrities. Plus, there's no ignoring the perfect skin that it produces either!
For best results, you'll need a series of treatments, usually around four to six. However, they don't take long – you should be in and out in 10-20 minutes, although this depends on the size of the area that you're treating. After all, microneedling isn't limited to just the face – you can use it to address any skin concerns that you have on your body too.
Microneedling With PRP (aka the Vampire Facial)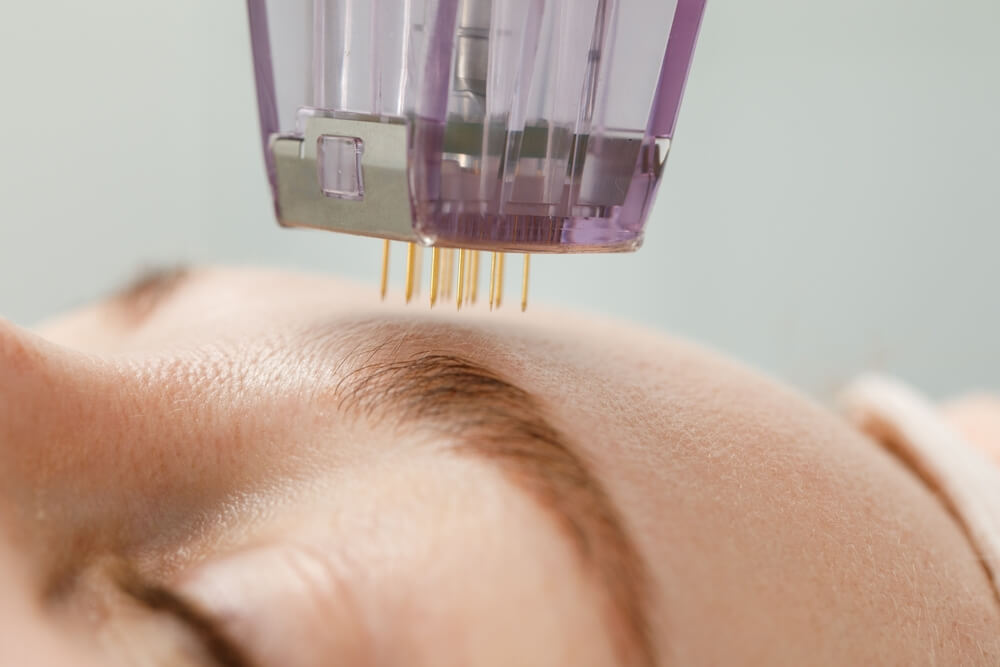 Made famous by Kim Kardashian, Microneedling with PRP is a treatment that's also referred to as the vampire facial due to how it involves injecting the skin with your own blood.
It's very similar to a microneedling treatment. However, before it begins, a small amount of blood is drawn from the patient. The platelets in the blood (PRP), which are responsible for skin recovery, are isolated. These are then injected back into the skin during the microneedling treatment to provide a huge boost of collagen and elastin. 
It's essentially an intensified version of regular microneedling treatments. It can help to repair just about any type of visible skin damage, from sagging skin to acne scars.
Again, you'll likely need a series of treatments if your aim is perfect skin. Usually, patients need at least three treatments spaced one to two months apart. However, this will vary depending on the areas that you're treating and the results that you're hoping to see.
Laser Hair Removal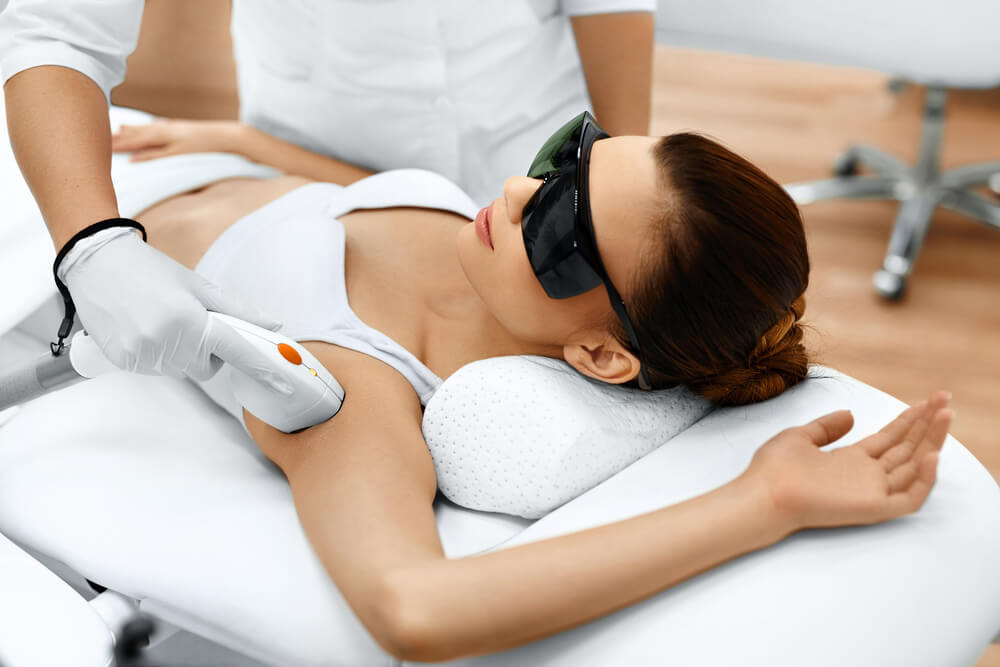 Perfect skin doesn't refer to only the face – celebrities usually look flawless from head to toe. Their skin usually looks smooth and silky all over their bodies and, in many cases, this is thanks to laser hair removal treatments.
Victoria Beckham, Cameron Diaz, Kylie Jenner, Eva Longoria…the list goes on – everyone's a fan of laser hair removal. It's such an effective way to keep pesky body and facial hair at bay, with some people finding that results last for a few years. Either way, an annual top-up session will help to keep things under control. This makes laser hair removal a much more efficient hair removal method than most of the other options out there!
What does laser hair removal actually involve? 
At Introlift, we'll begin by applying a numbing gel to your skin. We'll then treat your skin with a laser, which will vaporize each hair. The length of the treatment will depend on the area that you're treating. It may only take a few minutes to zap away the hairs on your upper lip, whereas you'll need a longer session for your legs.
There's no downtime to this treatment either. You'll be able to return to your regular activities immediately after, albeit with less hair on your face or body!
Dermaplaning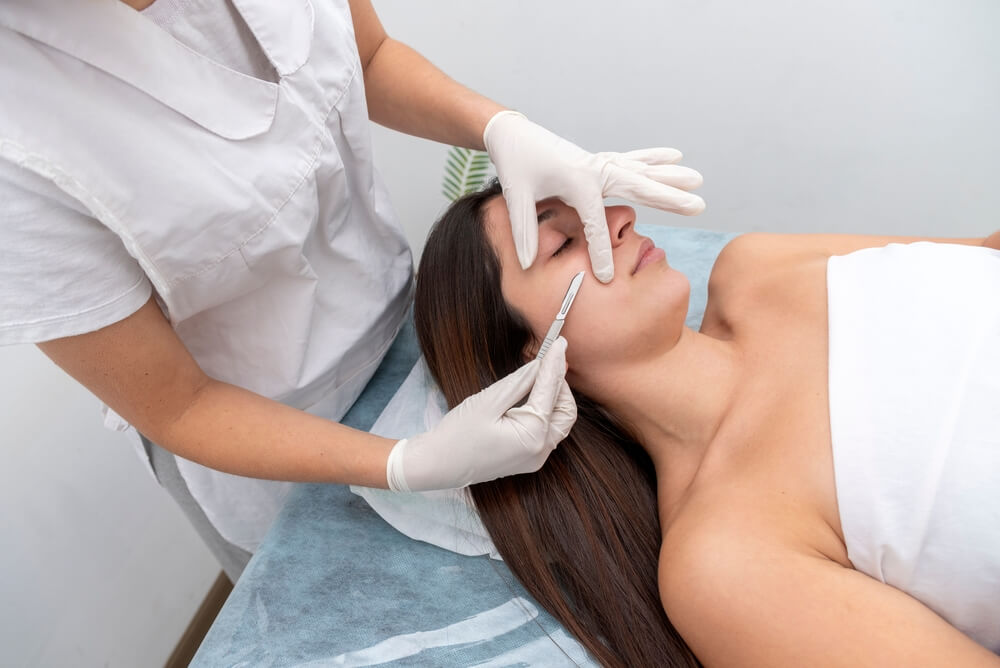 Dermaplaning is another med spa treatment that so many celebrities depend on for perfect skin. From Reese Witherspoon and Carrie Underwood to classic Hollywood stars Marilyn Monroe and Elizabeth Taylor, this is a treatment that has had so many A-listers raving about how it has given them their luminous complexion.
It involves the use of a special blade that scrapes away the top layer of skin. This layer is also known as the upper epidermis. In addition to exfoliating the skin, it also removes peach fuzz, meaning the fine hairs that cover the skin. For some people, these hairs are near-invisible. However, others have a darker or thicker covering, and this treatment is ideal for removing that.
It's much more effective at tackling peach fuzz than traditional hair removal methods, such as waxing. The results are immediate too and will last for about a month.
Chemical Peels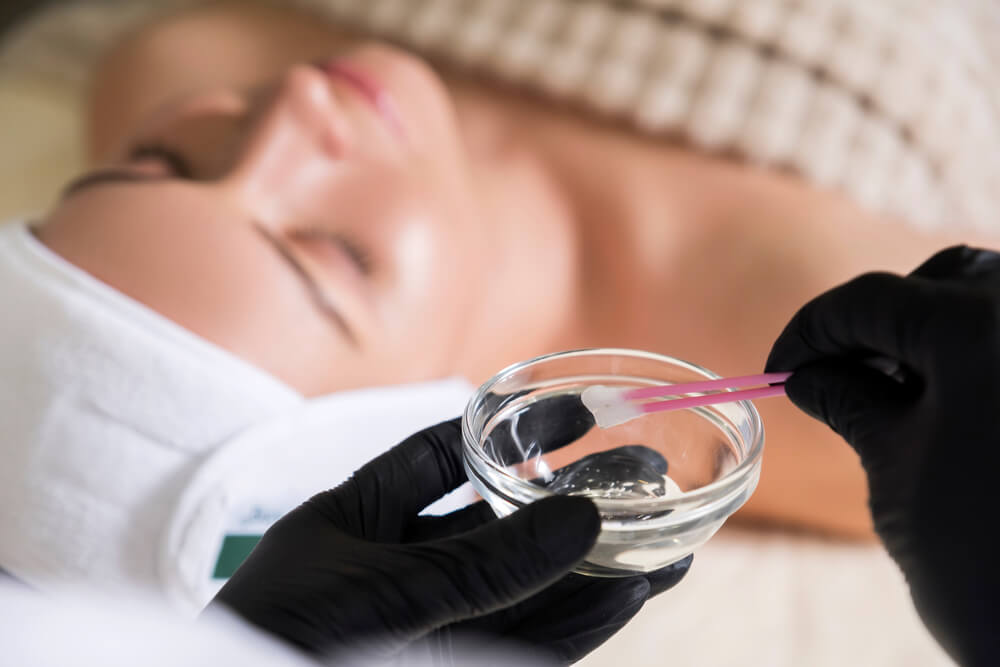 If you've ever found yourself admiring the perfect skin sported by the likes of Megan Fox, Margot Robbie, and Olivia Munn, then it's time to give chemical peels some attention. 
This treatment makes use of a chemical solution to peel away the outer layer of the skin. It's available in various strengths – light peels require no downtime while deep peels are more intense. Either way, they all help to tackle the same spectrum of skin concerns. This includes everything from aging and sun damage to acne and mild scarring. They keep the complexion looking bright, even, and smooth, which is everything that you need for perfect skin!
The beauty of a chemical peel is that it's so customizable. At Introlift, we have a few different options for you to choose from. The Advanced Corrective Peel, which is also known as the Jessner Peel, is one of our most popular. Loved by Victoria Beckham, this peel is formulated by Skinceuticals®. It contains an exclusive selection of clinical-grade acids that rapidly clarify and refine the skin's tone and texture.
The Perfect Derma Peel is another much-loved option. If you're hoping to focus on reducing the visible signs of skin aging, then this is the peel that you want. It's a medium-depth formula that combines its acid blend with glutathione, an extremely powerful antioxidant. It's a superstar at repairing and preventing fine lines and wrinkles. That's how this peel will be able to quickly turn back the clock on your complexion.
LED Light Therapy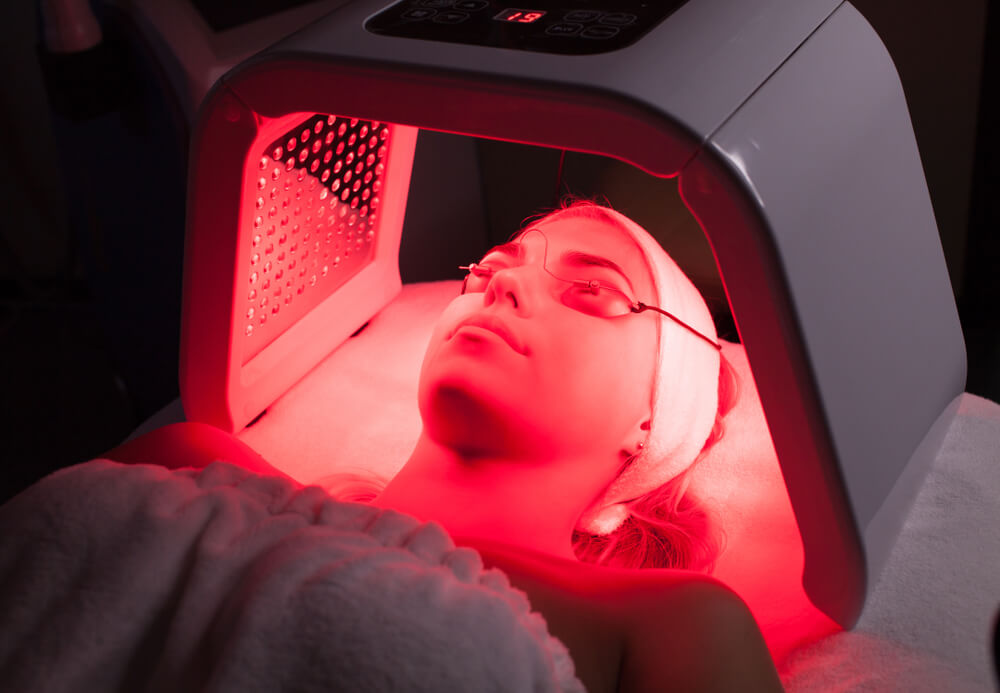 What do Jessica Alba, Kate Hudson, Nicole Kidman, and Bella Hadid have in common? That's an easy one – they all have perfect skin that seems to always emit a radiant glow. While they do each follow their own stringent skincare routines, one med spa treatment that's loved by them all, as well as by many other A-listers, is LED light therapy. 
This treatment makes use of different light wavelengths, which we see as different colors. Each wavelength stimulates the skin in its own way. This is how, by combining the use of various colors, LED light therapy is able to treat such a wide array of skin concerns.
For example, red light therapy is known for how it boosts collagen production. This helps to smooth away wrinkles while firming up the skin. On the other hand, blue light therapy is revered for its anti-inflammatory properties. It also slows down sebum production, which then prevents clogged pores and acne. Purple LED lights are great for rejuvenating the skin. They give the complexion a beautiful glow. Meanwhile, yellow is fantastic for reducing skin redness.
At Introlift, we'll assess your skin during your consultation to help you decide which wavelength/s would be best for your LED light therapy treatment. You can either book the treatment as a standalone or pick one of our other treatments that include an LED light therapy session, such as our 24K Nano Gold Recovery Facial or our Collagen Regeneration Facial. 
Either way, you'll need a series of treatments for maximum results. However, each treatment only takes about 20 minutes, which is completely worth it for potentially permanent results!
Achieve Perfect Skin With Introlift
If perfect skin is your aim, having a reputable med spa that you can turn to will enable you to achieve your goal so much faster. At Introlift, we offer a wide variety of celebrity-endorsed treatments that will help to give you the flawless complexion that you're seeking. If you aren't sure which to choose, book yourself in for a consultation – the expert aestheticians at our med spa will be able to advise you on what would be best for your skin.