Have you ever been worried about aging? As we grow older, the inevitability of our skin aging haunts us every time we look at ourselves in the mirror.
However, don't fret just yet! Exploring the wonders of face fillers is one way to give your skin a youthful makeover. If you're looking for a safe and effective way to rejuvenate your face, dermal fillers are the perfect skin-vestment!
Social media is peppered with new skincare trends every day. With every technique promising a wide array of anti-aging and skin benefits, it's pretty hard to choose the right one for you. 
But here's the thing:
Dermal fillers aren't just a fad. There's a reason why it's such a popular skincare treatment. Want to know more? Introlift has put together this ultimate guide to show you how much of a superstar dermal fillers are. 
What Are Dermal Fillers?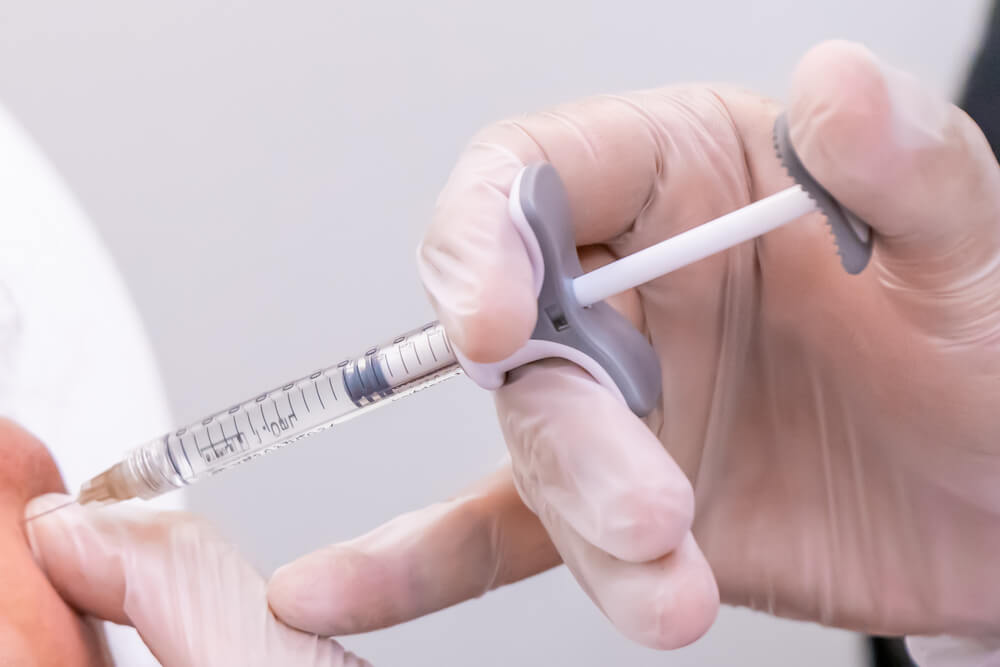 Dermal fillers are a minimally-invasive cosmetic treatment. They consist of gel-like substances administered through injections. The procedure is also known as soft tissue fillers or injectable implants. As the name suggests, the fluid is injected beneath the skin to plump it up and give it a fuller look. The results vary from temporary to long-lasting, depending on which injectable you pick.
As we age, we lose some of our subcutaneous fat — the layer of fatty cells that sits underneath our skin. Along with that, the lines on our face become deeper and more pronounced. Not to mention how our skin starts to lose a bit of its elasticity too. All of that leads to hollow features, saggy skin, and visible fine lines and wrinkles.
Here's the kicker:
Dermal fillers are able to fill that lost volume! By doing so, it plumps your face, giving you a fuller and youthful appearance. In addition, the gel-like substance will push your skin up, allowing you to have softened and reduced wrinkles. You'll have that smooth texture we all love and adore!
The Different Types of Dermal Fillers
Fillers come in different types. They differ depending on which body part they're used on and for what purpose. The Introlift Medical Spa offers twelve brand options you could choose from:
Sclerotherapy

– uses Asclera to treat common spider veins

Restylane Defyne – uses XpresHAn Technology™ to target the lines from your nose to your mouth, or nasolabial folds, and those that run from your mouth to your chin, or marionette lines

JUVÉDERM® Ultra – targets the nasolabial folds, marionette lines, and lips

Restylane Refyne – uses XpresHan™ Technology to soften the nasolabial folds and marionette lines

JUVÉDERM® Ultra Plus – addresses the nasolabial folds and marionette lines and is used for lip augmentation

KYBELLA® – a prescription medicine used for double chin treatment, facial slimming, bra fat, flanks, and stomach

RADIESSE® – smoothens moderate to severe nasolabial folds and brings back volume to the back of the hands

Dysport – a prescription injection used to improve frown lines, horizontal forehead lines, and crow's feet

JUVÉDERM VOLUMA® – an injectable gel used for cheek and nose augmentation, under-eye correction, and temple volume

Restylane Lyft – an injectable hyaluronic acid gel used for cheek and nose augmentation, and restoring mid-face volume

Restylane L – used for lip augmentation and to correct moderate to severe nasolabial folds and marionette lines

Sculptra® – an injectable poly-L-lactic-acid used to correct shallow to deep wrinkles, like nasolabial folds, marionette lines, cheek depression, and chin folds
Each brand has its own specialty and focus area. Due to that, prices vary according to the type of dermal fillers available. The best part is that you get to choose which one is perfect for your skincare needs!
It gets better:
If you don't know which one targets your skin concern, you can consult with a qualified esthetic medical professional here at Introlift. We can help you select the best brand and variation that can propel you toward your aesthetic goal.
What Are the Benefits of Getting Dermal Fillers?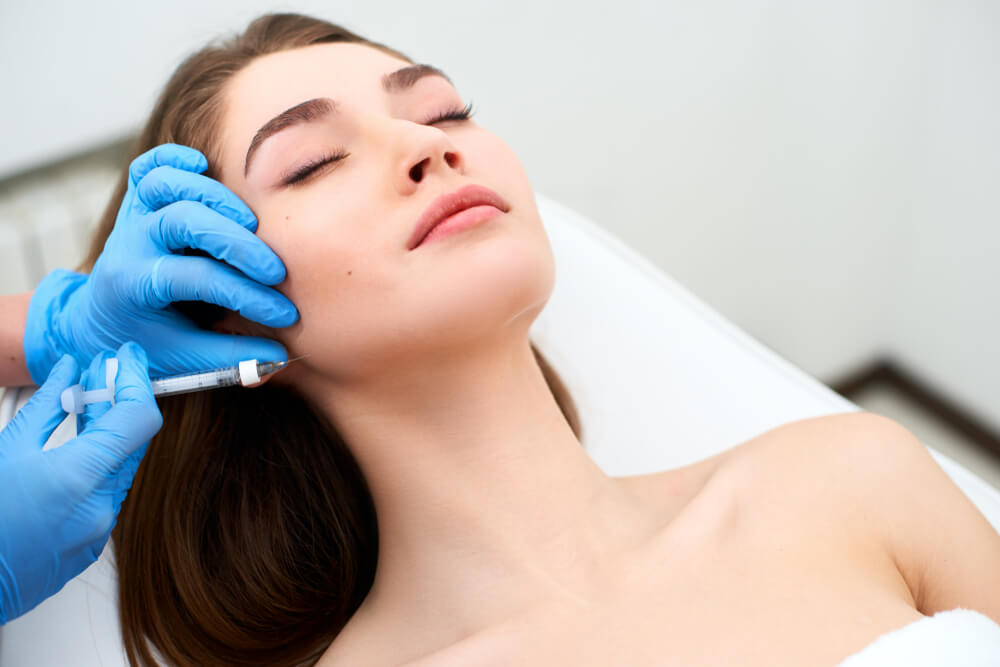 At first glance, it may seem like dermal fillers are only good for wrinkles. However, the treatment reveals more benefits than meets the eyes. Dermal fillers also can help: 
Restore volume to hollow-looking cheeks or temples

Fix contour issues

Improve facial symmetry

Fill in recessed scars

Smoothen your skin

Reduce the appearance of laugh lines and crow's feet

Diminish the lines around your nose and mouth (also known as the nasolabial folds and marionette lines)
All of these benefits together grant you an impressive rejuvenated appearance. 
What Skin Concerns Do Dermal Fillers Target?
Since dermal fillers enhance the volume and appearance of facial and other skin features, they can target numerous concerns. The treatment can address droopy eyebrows, hollow temples, undefined jawline, and bleakness under the eyes. Furthermore, dermal fillers can target loss of volume in cheeks, ear lobe correction, lipstick lines, thin lips, and sagging lip corners.
When it comes to wrinkles, the treatment can help you reduce the appearance of:
Laugh lines

Nasolabial folds

Marionette lines

Chin wrinkles, and

Creases between brows
What Does a Dermal Filler Session Look Like?
Any treatment session with a reputable medical spa should start with a discussion of your goals. This is exactly what we do here at Introlift. Your esthetician or dermatologist will ask you about your plans and what you want to achieve with dermal fillers. After that, you can expect an assessment to discover your personal skin type and condition. After consideration of the professional advice and skin assessment, you can finally select a dermal filler that's ideal for you.
Here's the thing:
You don't have to worry about choosing the fillers that fit your skincare needs. Your dermatologist can help you select the best one that aligns with your goals and caters to your skin condition.
As for the actual dermal filler treatment session, your esthetician will begin by cleansing your face. Then, they'll use an injection with a small needle to administer your chosen fillers and insert the syringe in the target areas. Some dermal fillers already have numbing properties to ease the procedure. Additionally, your esthetician may use a topical numbing cream to spare you from pain.
Getting dermal fillers may take anywhere from 15 minutes to an hour depending on your goals. The size of the target area also matters in determining the duration of the procedure. After that, you'll immediately see improvements in your skin!
Is the Treatment Safe?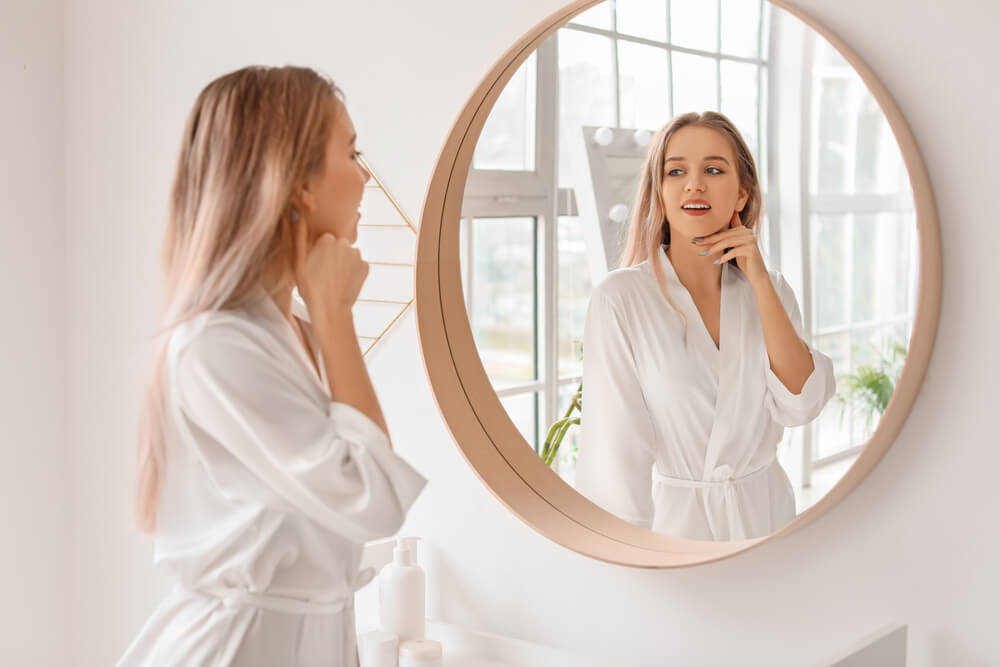 Generally, the treatment is safe for all individuals, but you have to choose a reputable spa to get it from. Even though the dermal filler treatment is considered minimally invasive, it still uses injections. Needles need to be replaced and discarded properly, and they can't be recycled. Therefore, you have to go to a trusted spa, like Introlift, that maintains safe and professional standards for its clients.
Do Dermal Fillers Hurt?
Getting dermal fillers sounds like a painful process, especially with the use of injections. But the thing is, the entire treatment should only cause minimal discomfort at most.
Here's the deal:
The pain level you experience largely depends on the technique of your attending esthetician. But if you go to a trained and experienced professional, you can expect an experience that barely involves pain. In fact, any ache you feel should go away in an instant. Besides, a professional esthetician will conduct the treatment utilizing proper skills and techniques to avoid or reduce any adverse effects.
With that said, pain tolerance levels still vary per person. What may be totally painless to some may be a bit uncomfortable for another. Luckily, you can request for a topical numbing cream if you wish to.
Are There Any Risks And Side Effects?
Much like other minimally-invasive cosmetic treatments, dermal fillers carry their own possibility of risks and side effects. The procedure is considered safe, but some side effects can still appear, like:
Swelling

Bruising

Tenderness

Redness

A little pain
The above-mentioned are common and can be expected to go away in hours or days, maximum.
To avoid these, consult with your licensed esthetician or dermatologist in detail about your allergies and health status. Pick a reputable medical spa as well so you can be sure of their hygiene and safety practices.
Is There Any Downtime?
Most of the time, you can go back to your routine immediately after getting dermal fillers. However, recovery time is different per person according to the skin condition and selected filler. Thus, most dermatologists will recommend avoiding rigorous activities for one to two days following the treatment. That way, you can let your skin and body rest and recover to avoid additional swelling and bruising around the target areas. 
It gets better:
If you're a busy person, the dermal filler treatment won't compromise time from your packed schedule. You can book a session during your lunch break and expect to return to your tasks right away. After all, there aren't many restrictions related to the treatment apart from abstaining from strenuous physical activities.
What's the Dermal Filler Timeline?
The dermal filler treatment timeline varies for each person. Your goals and skin condition may not be the same as those of other people. Your preference for the type of dermal fillers also affects your treatment timeline.
But for visualization, you can expect something like this:
A consultation visit with your provider to discuss your skin condition, treatment goals, and health status

15 minutes to an hour for one session after finalizing the details with your dermatologist

One to two days time for recovery and abstinence from high-intensity activities

A scheduled return, depending on your provider's recommendations and the type of dermal fillers you got
Here's the kicker:
You can expect instant results right after your dermal filler treatment session. Just an hour of your day and you will be able to see improvements in your skin condition. However, the final results may take days or weeks to fully come out.
Who Can Get Dermal Fillers?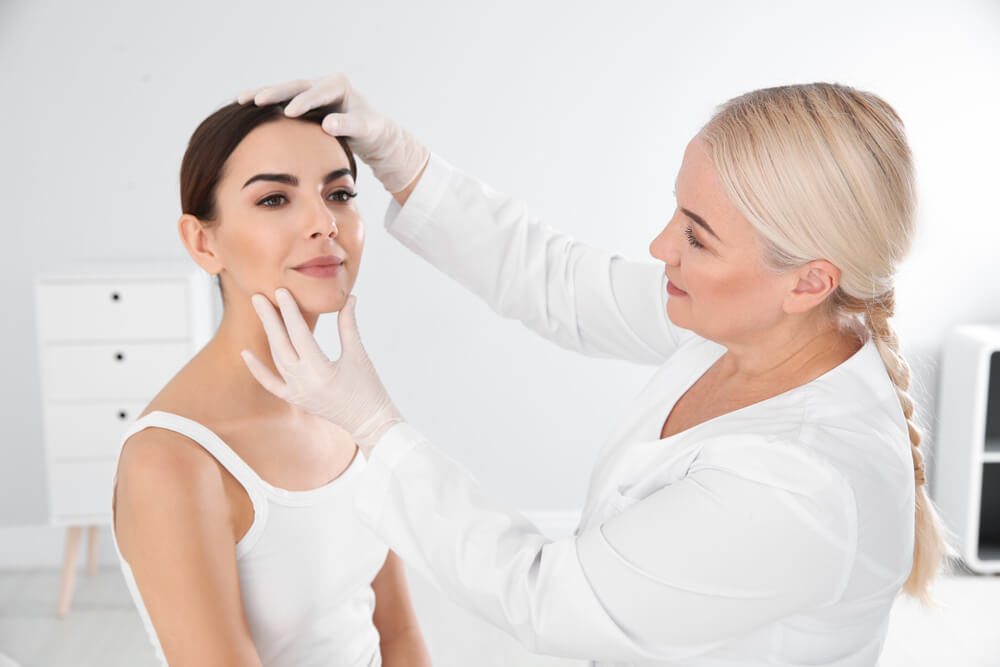 The U.S. Food and Drug Administration, or US FDA, has set an age restriction for the treatment. Only those above 21 years old, meaning 22 years old and older, may undergo the procedure. Aside from young people, pregnant and breastfeeding women are also discouraged from getting dermal fillers. Fluctuating hormones may interfere with blood flow and swelling, causing you more health liabilities.
In addition, you may want to consult with your healthcare provider first if you're taking any kind of medication. Securing a clearance from a medical professional may also be required if you have any underlying health condition.
Remember that your safety should always be the top priority!
How Do You Prepare Before a Session?
It's best to ask your provider about pre-treatment instructions. That way, they can give you specific directions that personally apply to you. But for starters, here are some general things you should do prior to your scheduled dermal filler session:
Don't take pain relievers before the treatment

Avoid using skincare products with harsh ingredients, like

retinoids

and glycolic acid

Refrain from removing hair over the treatment area

Abstain from drinking alcohol
Follow your provider's instructions to ensure you don't encounter any hiccups. That way, you can ensure your safety and comfort during the treatment.
What Do You Need to Do After the Session?
Much like the pre-treatment instructions, your provider will also give you aftercare directions specific to your case. To help the fillers do their job, it's best to follow those instructions down to the last word. Your aftercare list will most likely include:
Avoid exercising and doing high-intensity activities for the first two days

Refrain from rubbing or putting pressure on the treatment area

Keep out of the sun to avoid sunburn and damage, and

Stay on top of your hydration
Your provider may also suggest skincare and makeup recommendations following your treatment. 
To Wrap Up
Dermal fillers are safe and effective and have minimal downtime. They can give you a plumper look, with reduced wrinkles and an overall youthful appearance! Not only that, but the treatment is also virtually painless!
Just make sure to go to a reputable spa to get the best out of dermal fillers. And you don't have to look further! Visit the Introlift Medical Spa now to book an appointment. You know we always deliver.