There isn't a single person on this planet that hasn't thought about changing something about their look – be that hair color, style of clothes or weight. In recent years, due to the selfie culture of many Instagram celebrities, one trend seems to have caught on really quickly – getting lip fillers.
It seems that now, almost everybody is dreaming of plumper, fuller lips they can be satisfied with. Due to medical advances, their dreams now have the possibility of becoming a reality easier than ever with the help of a lip filler.
However, if you are someone that's considering having a lip filler for the first time, we are sure you have some doubts about the procedure and the safety of it all. Don't worry. Introlift is here to answer all the questions you might have about getting your lips done, and help you reach a decision.
What are Lip Fillers?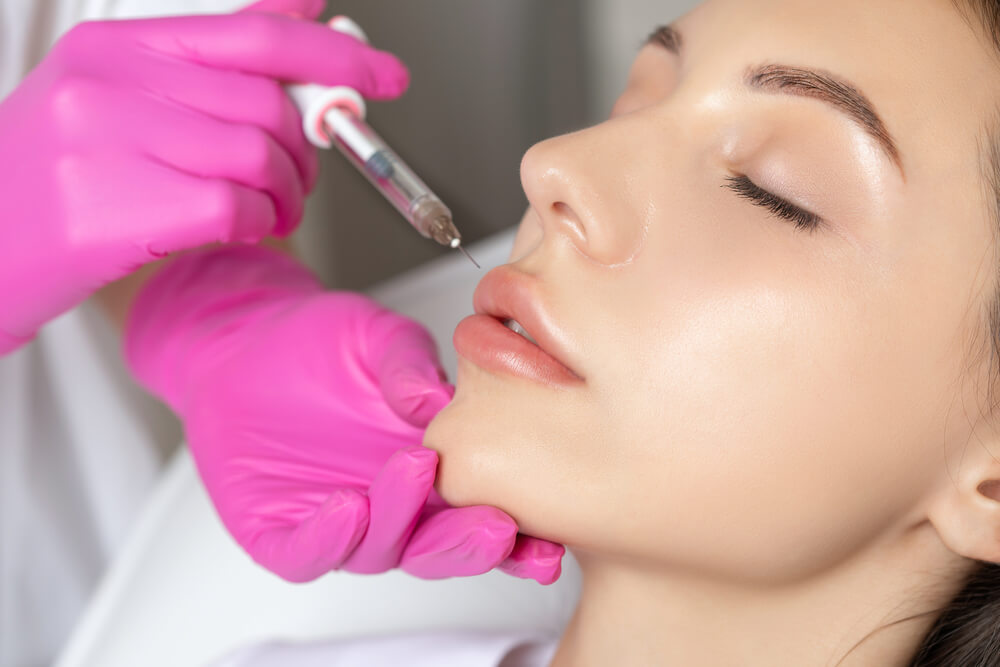 Lip fillers are injections to the lips that contain hyaluronic acid. They are a natural-based way of helping you make your lips bigger, restoring volume or improving the shape of your lips. They'll give you the naturally enhanced lips you have been dreaming of.
Lip fillers, unlike lip implants, are temporary, since hyaluronic acid is an ingredient that is produced naturally in your body. It is responsible for making your skin smoother and keeping it elastic. Since it disintegrates through time, you can expect its effects to last from a couple of months to a year.
How Does the Injection Work?
There are several types of lip fillers you could inject into your lips. In agreement with the doctor, who will do the procedure and the type of result you want, you will decide which one will be the best choice.
Lip fillers come in a syringe. This is injected into the lips. This immediately increases the volume and size of your lip.
However, the whole procedure is not as easy as it seems. There are things you should know about preparation and aftercare. So the tips that follow will come in handy for sure.
Choose Your Doctor Wisely
There are so many self-proclaimed doctors and aestheticians today. You really have to be sure who you are trusting your body to. Thanks to the Internet, there is a lot of information on where you can find both a good lip filler and a good doctor.
Your face is a sensitive area, and you really need to be careful about any changes you want to make. If you really want to get lip fillers, you would need to find a good cosmetic facial surgeon whose specialty is lip enhancement.
Luckily, there are places that will definitely provide you with quality service. Take, for example, the Introlift Medical Spa. You can find lip fillers among the plethora of treatments they offer, and you can be sure you will get the best possible care and service.
Don't Try to Copy Celebrities
People often make a mistake by deciding they want, for example, Kylie Jenner's or Angelina Jolie's lips, without having the bone structure and the face for it.
That is why it is important to find a good doctor for consultation. If they are an expert, they will help you find the best solution for you, regardless of the celebrity you might be set on emulating.
Yes, Angelina Jolie's lips are beautiful. But what would happen if you had your lips done and got the lip filler, only to realize her lips look really bad on your face?
We are all different and we all have beautiful face and body features that make us unique. It is one thing wanting to emphasize a feature a bit more. However, it's a whole other thing wanting to look like somebody else completely.
So, be sure to listen to the specialist and take their advice. However, this doesn't mean you can't get what you want. There will maybe be a couple of discrepancies, but, with a good doctor, we are sure you will be satisfied.
In addition, it is essential that you be perfectly clear about the result you want to achieve, so the doctor would know the path they need to take. Go with a small portion of lip filler first, and then moving on from there. If you are not satisfied with the result, you could always add more. However, if you add too much straight away, you might regret it later.
Prepare for a Bit of Pain
Even though the procedure is very quick and painless, due to the anesthetics, there might be some soreness after the procedure. Every hyaluronic lip filler (or almost every), contains lidocaine, which helps with numbing the pain during the injection process.
Twenty minutes before the procedure, you will be given an anesthetic that is applied to the surface of the lips. This will ensure you don't feel anything during the treatment. That, alongside lidocaine, helps with that.
However, after the effect of the anesthetics passes, you might feel some discomfort and pain for a short period of time. Sometimes, a bit of bruising and redness may occur, but not for long. If the feeling of pain and soreness lasts for a longer period of time than the doctor said, be sure to schedule a checkup appointment to make sure everything is in order.
Know Your Options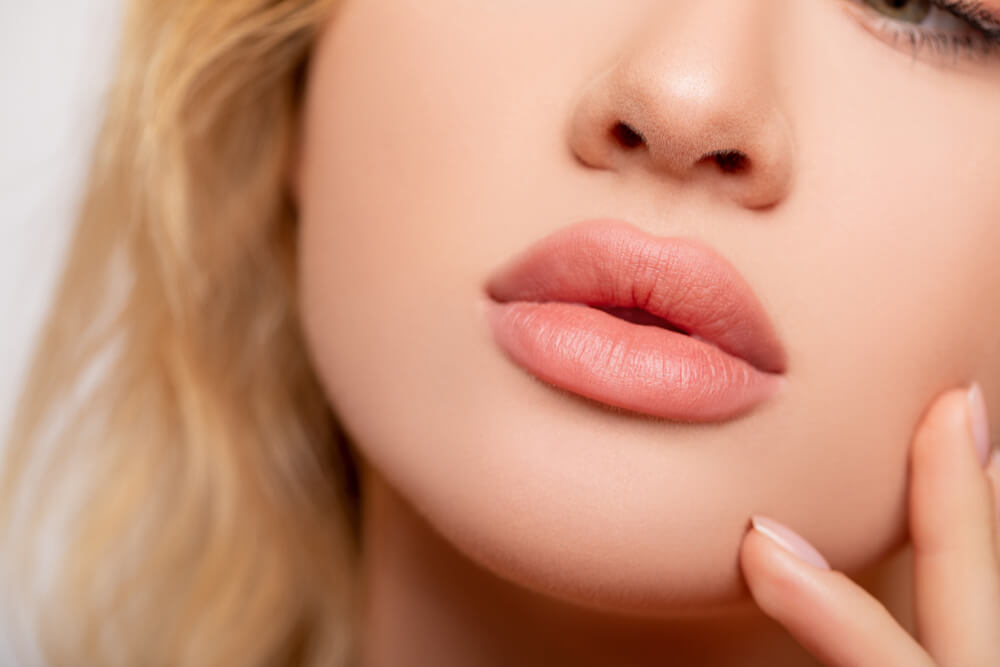 This one is as important as getting to know your doctor. Among the many types of lip filler there are on the market, you need to know most of them, so that you are familiar with the effect they will have on your lips if injected.
A couple of most used ones include Restylane and Restylane-L. The only difference between the two is that the latter contains lidocaine, which additionally numbs the pain. Restylane Silk is used more subtle augmentations, when you need only a small change to your lips. Juvederm Ultra XC is used across the globe for a plumper effect of the lips. Finally, Juvederm Volbella XC is used mostly to define the line of the lip and to treat fine lines and wrinkles around the mouth.
However, doctors often mix different types of lip filler in order to achieve a more comprehensive effect. Although it is important to familiarize yourself with all the types of lip fillers, you must make a final decision only after consulting with your doctor. If you pick the right doctor, they will know what lip filler or fillers will achieve the best effect on your lips.
Pre-Treatment Care Is Important
A couple of days before getting lip filler injections, you shouldn't take aspirin, ibuprofen, Vitamin E, or fish oil supplements. Basically, all of these medications thin your blood. This can result in excessive bleeding during the procedure, so you should really try to avoid that.
Of course, if your regular therapy contains the aforementioned medication, you need to consult your practitioner, in order to see what your next steps are going to be.
It goes without saying that you shouldn't drink, especially the night before the procedure. Alcohol can also lead to excessive bleeding and extra swelling and bruising.
If you have an active infection, such as acne around your mouth or an infection of some other kind, it is better to wait until you have dealt with it.
If you have a scheduled vaccination or a dental appointment, again, you should wait to inject the lip filler. All of the procedures might increase the inflow of bacteria in your body. You wouldn't want to get an infection days before the procedure.
Know the Side-Effects
This is an easy one. Your Introlift doctor will explain all the possible side effects a lip filler might cause during your consultations.
Of course, it is more likely nothing will happen. However, it is always better to be on the safe side, and be extra careful. You might be that one in a million that will have a reaction to the lip filler, so make sure you are safe.
Lip filler injections, when applied, could have some side effects connected to the needle. These include infection, bruising, and bleeding.
On the other hand, the lip filler itself might cause some sort of allergic reaction or necrosis. If not applied correctly, it can even cause blindness, if the lip filler ends up blocking a blood vessel. Again, this is why you need a true professional.
If you feel a lot of pain, and white and red patterns, go to your physician as soon as possible. It may be a sign of vascular occlusion.
After-Care is Vital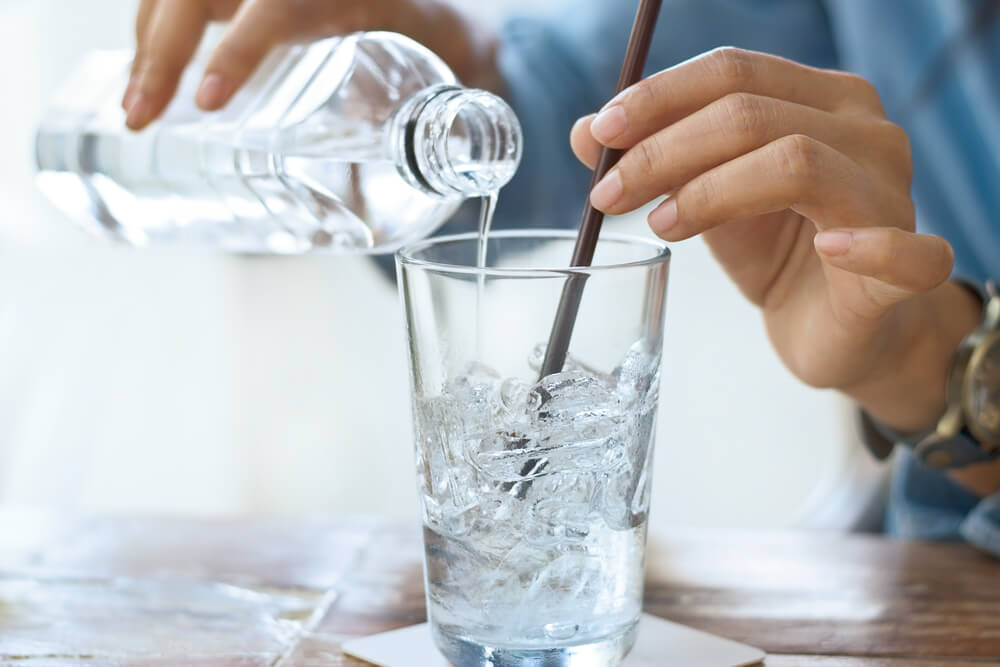 After the procedure, keep the following in mind:
Since you might expect swelling, which is again something that can vary from person to person, be sure to apply a lot of ice during the day to minimize it.
Some lip filler injections contain anesthetics, alongside the topical anesthetic which is applied on the lips themselves. With this in mind, you should expect some prolonged feeling of numbness in your mouth and tongue. However, don't worry, it will pass an hour or two after the procedure.
Avoid exercising 24 to 48 hours after the treatment. It causes your blood pressure level to elevate, which might lead to increased bruising and swelling. So, it is really important to stick to this advice.
Drink lots of water

– this is important for both pre and after-care. Water helps your body speed up the healing process. It also helps with ejecting all the toxins that might have built up in your body.

Eat healthily – of course,

a healthy diet in the next couple of days is quite necessary

. You need to take in as much fruit and vegetables as possible to help your body get into normal mode faster.

In addition, eating fast and spicy food can cause trouble with your blood pressure.
A high-temperature environment is also a no-no. This can worsen the swelling and bruising you might have. So, find a room that has proper air-conditioning and avoid overheating for the next two days. It goes without saying that saunas are off limits.
If you are planning to get lip filler injections for a special occasion, plan ahead and schedule the treatment a week or two prior to the event.
Lifting your pillow

a bit could help quite a lot with the bruising and swelling. When lying straight, more blood flows to your head. Lifting it a bit could reduce the pressure and actually reduce the swelling.

Definitely don't sleep on your face during the recovery period. That could cause all kinds of problems for your lips.
Stay away from makeup products for 24 hours after your treatment. They can cause different types of infections. So be sure not to put any and to keep the area properly cleaned. 
Ready to book yourself in for your very first lip filler? Get in touch with Introlift today!