Are you searching for a brightening facial that is gentle to the skin?  Look no further because Introlift's Brightening Facial For Hyperpigmented Skin is here!  This treatment can reduce the appearance of the skin's age spots, blemishes, and discoloration. It brightens and balances the overall skin tone while also leaving it radiant and dewy. The secret behind this effective procedure is its advanced formula containing kojic acid and vitamins A and C.  We also incorporated three powerful treatments to enhance your skin:
Chemical peel
Radiofrequency skin tightening
LED therapy
Are you curious about how these ingredients and procedures work?  Let's delve deeper into each of these skincare superstars and discover more about Introlift's facial brightening technique.
All About Kojic Acid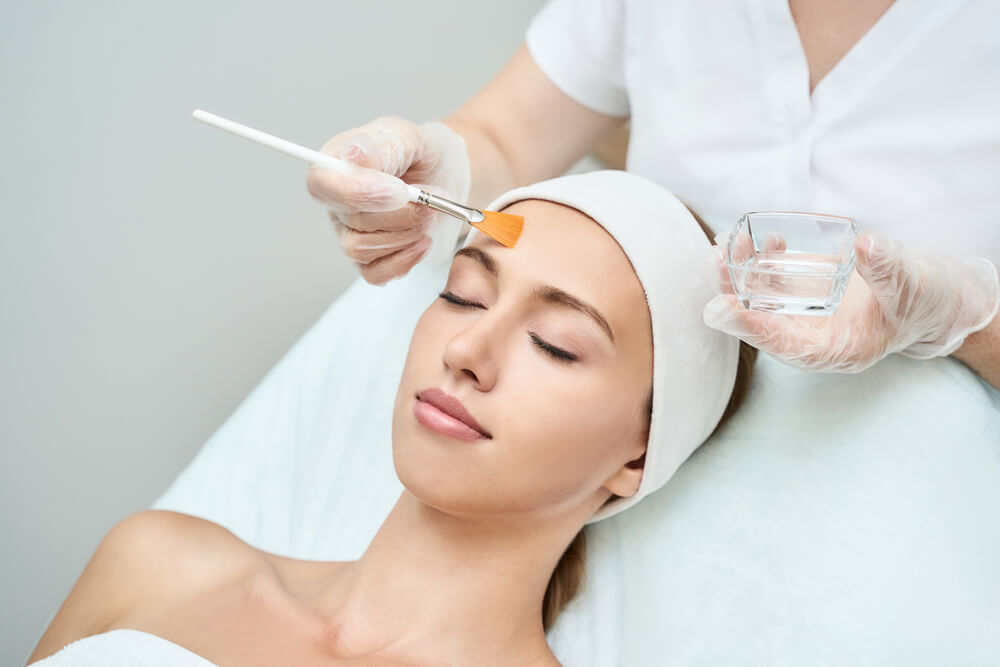 Since 1989, the cosmetic industry has harnessed the whitening power of kojic acid. This ingredient has served as a treatment for age spots and hyperpigmented skin.  It's a naturally occurring hydrophilic fungal product that is also a potent antioxidant. Kojic acid is usually derived from species of Aspergillus, Penicillin, and Acetobacter.  How does it brighten the skin?  Kojic acid works similarly to hydroquinone, a common ingredient of bleaching or lightening products. They both block melanin production, leading to whiter skin. However, kojic acid is gentler and offers an effective alternative for people allergic to hydroquinone.
Kojic Acid and Hyperpigmentation
Hyperpigmentation refers to the variety of conditions that produce dark spots in the skin. Special cells in the skin make melanin, the natural brown pigment that gives the skin its color. However, they might become unhealthy or damaged, causing your body to produce too much melanin.  While hyperpigmentation is neither contagious nor fatal, your self-esteem will likely take a big hit from this condition.  Here's how melanin can help:  According to studies, kojic acid is effective in reducing the production of melanin. It also inhibits free tyrosinase production to counter hyperpigmentation. Additionally, kojic acid has antifungal properties, combating yeasts and filamentous fungi. Thus, kojic acid also made its breakthrough as an ingredient of antifungal products.
Vitamin A is a Must
If you're a skincare enthusiast, you might be familiar with vitamin A derivatives such as retinol and retinyl palmitate.  That's no surprise since retinol is a well-known ingredient for many over-the-counter anti-skin aging products.  It works against the following skin problems:
Mottled pigmentation
Acne scarring
Fine lines
It also improves the skin's color, tone, hydration, and texture. Retinyl palmitate is a less potent ingredient related to retinol. It brightens and evens out the skin's complexion by exfoliating the skin and speeding up cellular turnover. Retinyl palmitate makes newer and healthier skin cells peek through.
Vitamin A as an Antioxidant
Aside from brightening up the skin through rapid cell turnover, Vitamin A is also rich in antioxidant properties. Antioxidants can prevent or delay damage to your cells by protecting them against harmful free radicals.  These can damage DNA, cell membranes, and proteins. As a result, free radicals may lead to several chronic diseases and types of cancers — including skin cancer! You can find vitamin A in foods such as dairy products, spinach, and liver.  But if you're not keen on loading up on these foods, there are also other ways to get it. One of the best ways is through Introlift's Brightening Facial For Hyperpigmented Skin.
Vitamin C for the Win
Vitamin C is not only an antioxidant: it also minimizes the appearance of wrinkles, fine lines, and scars.  Like kojic acid, vitamin C can inhibit melanin production. Thus, it targets skin pigmentation, making it a perfect ingredient for our Brightening Facial For Hyperpigmented Skin!  Vitamin C also targets other areas with excess melanin, such as sun spots.  There's more: This ingredient helps stimulate collagen production, which aids in cell turnover and naturally buffs dead skin cells away. With continued use of vitamin C, you can expect your skin to look brighter and younger! Check out our Vitamin C Signature Facial if you're looking forward to trying more of vitamin C's wonders to the skin!  It combines vitamin C with retinyl palmitate (vitamin A) to make the skin more radiant, bright, and fresh! This particular facial brightening procedure also targets the appearance of fine lines, dark spots, and puffy-looking eyes. The best thing about it is that we customize the facial according to your skin's needs!
Chemical Peel
A chemical peel, also known as derma-peeling or chemexfoliation, is a cosmetic procedure that involves a chemical solution in removing the skin's top layers.  It has been done 1,300,000 times in 2016 alone, making it the third most commonly performed non-invasive cosmetic procedure in the US. It's no wonder why: Chemical peels can minimize the appearance of skin discoloration, wrinkles, acne scars, and fine lines.  It uses caustic agents that eventually cause the release of proinflammatory chemokines and cytokines. These, in turn, stimulate, develop, and deposition new dermal elastin and collagen. Smoother and younger layers of skin grow once the top and damaged layers peel off. Now you can say hello to brighter skin! There are chemical peels that target different depths:
Light chemical peel
Medium chemical peel
Deep chemical peel
During a chemical peel, your doctor will apply one or more chemical solutions to small parts of the skin. Depending on your skin's needs, you may get the following solutions:
Carbolic acid (phenol)
Glycolic acid
Lactic acid
Salicylic acid
Trichloroacetic acid
Are you looking forward to trying chemical peels? You might find the perfect procedure for you here at Introlift! Check out these facial brightening procedures that utilize chemical peels:
24K Nano Gold Recovery Facial
Do you want to experience using real gold for your facial brightening procedure?  If your answer is yes, then Introlift's 24K Nano Gold Recovery Facial is perfect for you! We combined light chemical peel with other methods to make your skin look brighter and get a luminous glow. We also utilize several powerful ingredients such as sodium hyaluronate (a skincare superstar!), vitamin E, and acai fruit extract. Together, this formula moisturizes the skin and balances the skin tone. BONUS: we have another procedure providing the luminous benefits of gold. We call it the Cleopatra Exclusive 24Karat Facial. It's a deluxe facial involving a light chemical peel, a 24k gold sheet mask, and other skin-enhancing procedures.
Wild Caviar Restoration
Another powerful chemical peel and facial brightening technique available at Introlift is the Wild Caviar Restoration.  We infused wild American caviar with spilanthes acmella flower extract and tea tree oil to restore the skin and prevent sun damage. This treatment also combats dry and dull skin! You can also try Dermaplane, a technique that reveals a brighter and smoother complexion by scraping off the top layer of dead skin. It does not utilize chemical peels. However, it works well when combined with chemical peels and other treatments.
Radiofrequency Skin Tightening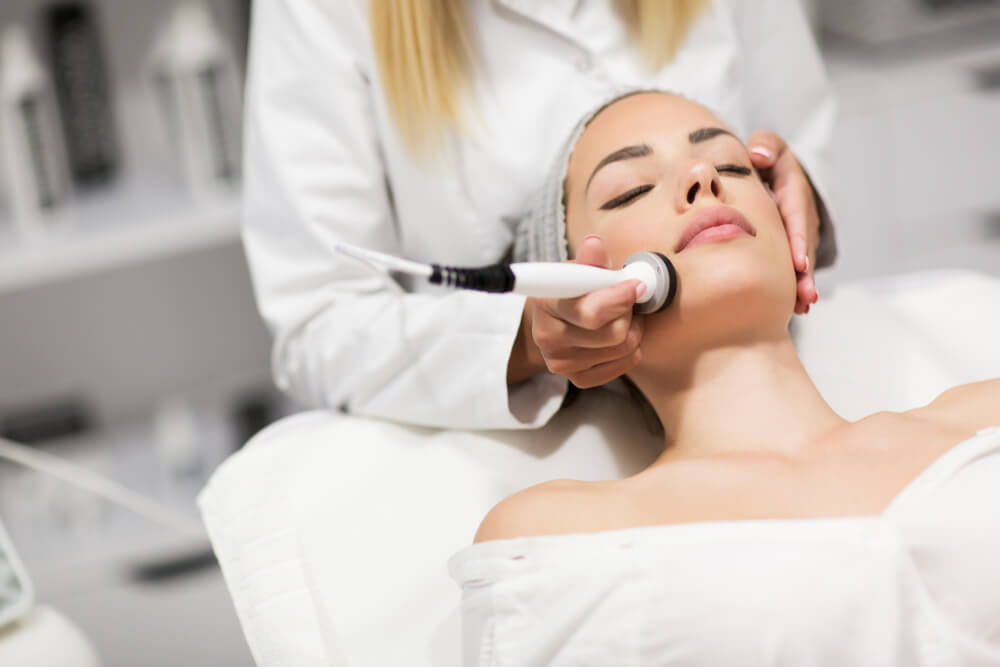 Chemical peels on their own can't tighten sagging skin, so the Introlift brightening facial combines that with another cosmetic procedure. Enter radiofrequency tightening, a non-invasive technique that is one of the most commonly performed cosmetic procedures today.  The radio waves and microwaves from antennas are collectively referred to as radiofrequency. As scary as it may sound, the risks and pain during a radiofrequency skin tightening procedure are minimal. Since 2001, radiofrequency energy has solidified its position as a staple in skin tightening. Radiofrequency has improved since its early days, and there is now better pain management and consistency in heat distribution. It has even become a trendsetter for the past several years.  According to studies, raising the dermal temperature to >46°C for at least three minutes will stimulate the release of heat-shock proteins. This stimulation has immediate effects on the structure of collagen. It affects the synthesis of new collagen (neocollagenesis) and elastin fibers (neoelastogenesis).
The Connection Between Collagen, Elastin, And Skin Tightening
Collagen is the most abundant protein in the body. You can find it in your hair, skin, nails, blood vessels, bones, tendons, ligaments, muscles, and more. It glues the body together. This protein found fame as an anti-aging wonder, and rightfully so. It is responsible for giving elasticity and strength to your skin. More collagen means plumper and more youthful-looking skin. The body produces collagen naturally with the help of amino acids, vitamin C, copper, and zinc. However, collagen production slows down as you age, especially when you reach your early twenties. Once your collagen levels drop, you will have saggy, wrinkly, thin, and dry skin. Elastin is another natural protein that is responsible for the elasticity and strength of the skin, as well as other tissues. Like collagen, elastin can be found in the dermis. Wrinkling and sagging also occur with loss of elastin. Introlift's Brightening Facial For Hyperpigmented Skin is here to help! It utilizes radiofrequency skin tightening to stimulate collagen and elastin production. Here are a few more procedures involving the use of radiofrequency tightening:
Collagen Regeneration Facial
Introlift's Collagen Regeneration Facial gives your skin a more volumized look. With its inclusion of radiofrequency for skin tightening, it makes your skin look firmer and smoother too.  What makes it so special? The Collagen Regeneration Facial contains collagen boosters and seaweed that provides your skin's much-needed nutrients. We also incorporate other techniques into this procedure to make your skin glow and feel more energized after your treatment.
Cryogenic Correction
Everyone wants to freeze time when it comes to skin aging.  Lucky for you, now you can, with Introlift's Cryogenic Correction. It uses diamond dust, chamomile, green tea, and caffeine to make the skin look more radiant, smooth, and glowing.
Revive For Sensitive Skin
Having sensitive skin can sometimes hinder you from trying various skin-enhancing procedures.  Enter Introlift's Revive for Sensitive Skin, which uses minimal fragrance, hypoallergenic products, and delicate cleansing solutions. It promotes soft, elastic, and hydrated skin.  The result is a refreshed and energized complexion!
LED Therapy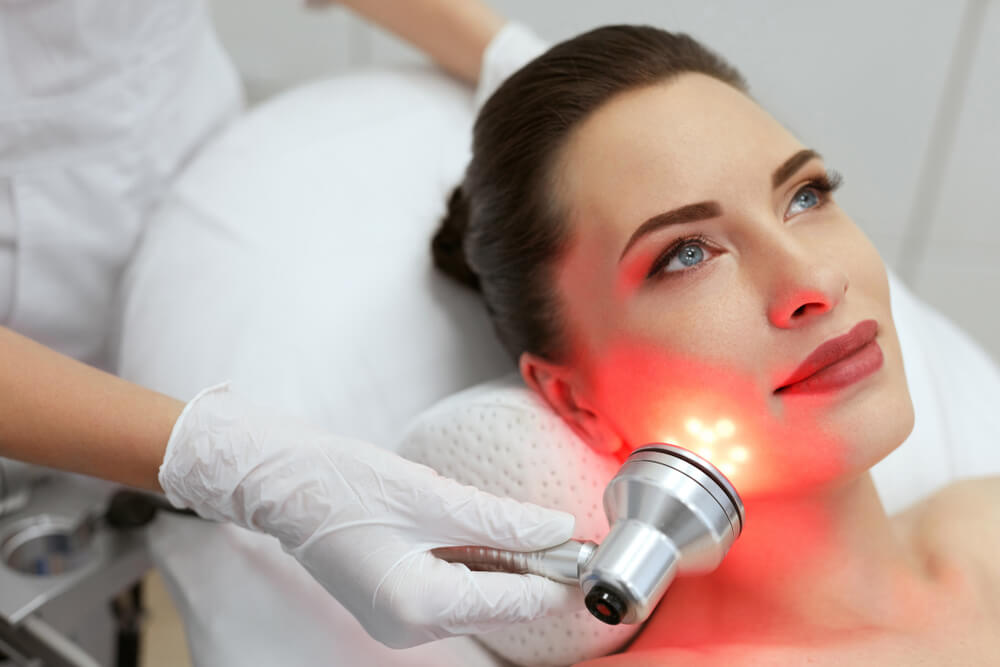 By the 1900s, NASA developed LEDs that emit a very narrow spectrum of light. This improvement led to the device's first clinical application. Introlift's LED Light Therapy boosts collagen by using this narrow spectrum light scattered in different wavelengths.  The targeted skin concerns of LED Light Therapy depend on the color of light. Blue light can reduce redness and inflammation and kill acne-causing bacteria. On the other hand, red light heals damaged skin and improves the appearance of acne scars. It also works against inflammation and rejuvenates the skin.  This gentle treatment makes the skin plumper too. Plus, a combination of LED Therapy and vitamins A and C will lead to clear skin in no time! Excited to try LED Light Therapy? In addition to our brightening facial, check out these Introlift procedures:
Introlift For Teens
During the adolescent period, people can experience an incredible transformation in appearance. If you want your teen to glow up, try Introlift for Teens! This treatment is specially designed for adolescents with sensitive skin.  We combine LED therapy with salicylic peel, a potent ingredient for exfoliating blocked pores. It cleanses and moisturizes your teen's skin.  Introlift for Teens rids the skin of pimples, blackheads, and oily skin. Because of its LED Therapy, this procedure can also target pigmentation and scarring!
Therapeutic Heat Facial
Are you looking for a way to detoxify and make your skin look young?  Your search is over.  Here's Introlift's Therapeutic Heat Facial, a procedure that includes advanced LED therapy to help your skin regain radiance, moisture, and vitality.  Our advanced treatment deeply cleanses your skin and loosens impurities from the pores. Expect your face to feel brighter after just one session!  Source: Introlift Instagram
Expert Facial Brightening At Introlift
Here at Introlift, we go above and beyond when it comes to skincare.  We provide an expert level of service, so you can rest assured that you'll get amazing results from our advanced treatments. Are you ready to say goodbye to dull and uneven skin?  Call us today at 754-218-5290 to avail of our Brightening Facial For Hyperpigmented Skin!  You can also check out some of our other facial brightening techniques:
Should you have any questions, feel free to visit our Plantation, Florida clinic. For your convenience, you can request an appointment online beforehand. We look forward to helping you achieve that bright and younger-looking skin!