If you're obsessed with skincare, then you must be very familiar with the abundance of peels out there. Pigment balancing, carbon lasers, advanced correctives — there are so many different kinds, and they all claim to be the best. So now, you must be thinking that Introlift's Perfect Derma Peel is just like any other.
Here's the kicker: it's not. To start, unlike other peels, the Perfect Derma Peel is safe for all skin types. And what's more, it contains a unique ingredient on top of other beneficial components and procedures that other peels don't have.
Want to find out what this ingredient is? And are you wondering what makes the Introlift Perfect Derma Peel "perfect?" Read more to find out!
What is the Perfect Derma Peel?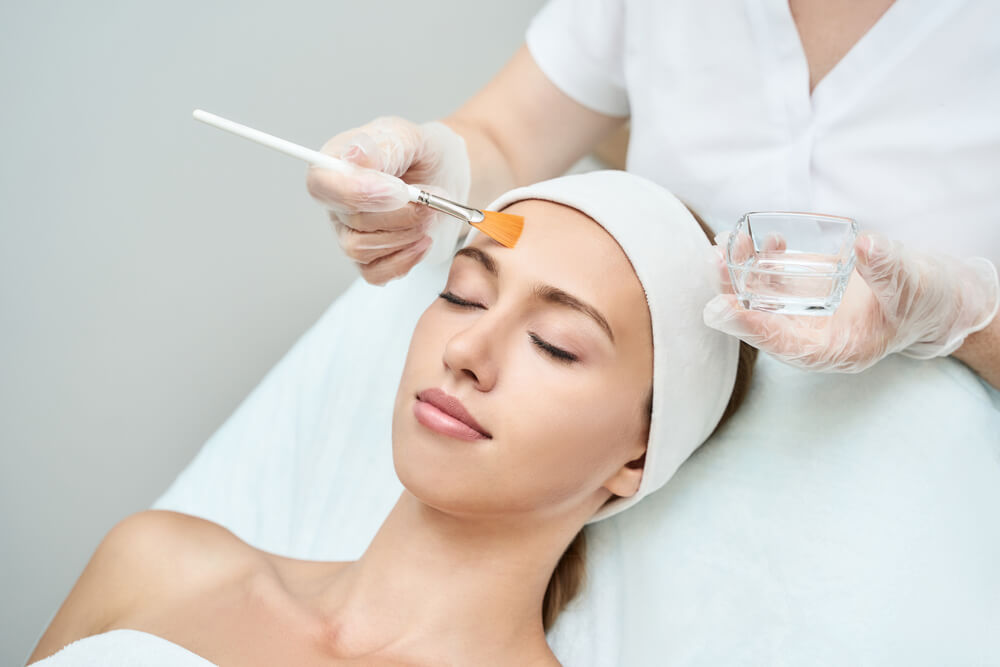 The Perfect Derma Peel is a medium-depth, medical-grade chemical peel. It can address your more deep-rooted skin issues. The results will also last relatively longer versus other peels out there.
It's a non-invasive, exfoliating treatment that cleanses your face. It's almost pain-free too.
It gets even better: the Perfect Derma Peel requires little downtime. The peeling will last for only a few days. You'll experience immediate results after only a couple of sessions. The sessions themselves also don't take too much time, which is a plus for those with busy days.
Finally, you can find this amazing treatment at the Introlift Medical Spa for only $350. 
What's in it?
The Perfect Derma Peel has a mix of the following powerful antioxidants, acids, and peptides:
Kojic acid

: whitens the skin and lightens sun damage

Phenol

: repairs and rejuvenates skin

Retinoic acid

: reduces wrinkles and fine lines

Salicylic acid

: reduces blemishes and clears breakouts

Trichloroacetic acid (TCA)

: reduces scar appearance and hyperpigmentation

Vitamin C

: allows for firmer and younger-looking skin
But here's the real treat: glutathione.
So what's so special about this antioxidant? And what makes it a groundbreaking additive to a chemical peel? Well, the following are just some benefits of glutathione: 
It's a powerful

anti-aging

ingredient.

It

reduces inflammatory reactions

in cells.

It inhibits tyrosinase activity, making it an

effective skin whitener

.

It can

increase skin moisture

.

It can

suppress wrinkle formation

.
With the addition of glutathione to the mix, the Perfect Derma Peel is your skin's new best friend. Whatever issue you can think of, it's there to solve your problems.
How is the Perfect Derma Peel Different From Other Chemical Peels?
The Perfect Derma Peel can target multiple skin issues simultaneously. It's also effective in addressing melasma, a condition characterized by patches of browns and blue-grays that look like freckles.
Now, it's inevitable that your skin will change as you age. The Perfect Derma Peel is the only chemical peel that has anti-aging glutathione. Its unique mix of ingredients allows it to lift fine lines and wrinkles more effectively. And to get the best effect, you can also treat yourself to Introlift's eye treatment products that specifically target wrinkles around the area. If you're looking for another quick and effective treatment, you can't go wrong with Introlift's Botox.
Is it Harsh As Portrayed on TV?
The Perfect Derma Peel is virtually painless. You might experience a slight stinging or burning sensation at first. But here's the thing: that won't even last for a full minute. The first application of the solution will cause a numbing effect to your skin, preventing any painful experiences from surfacing.
What Will it Do to Your Skin?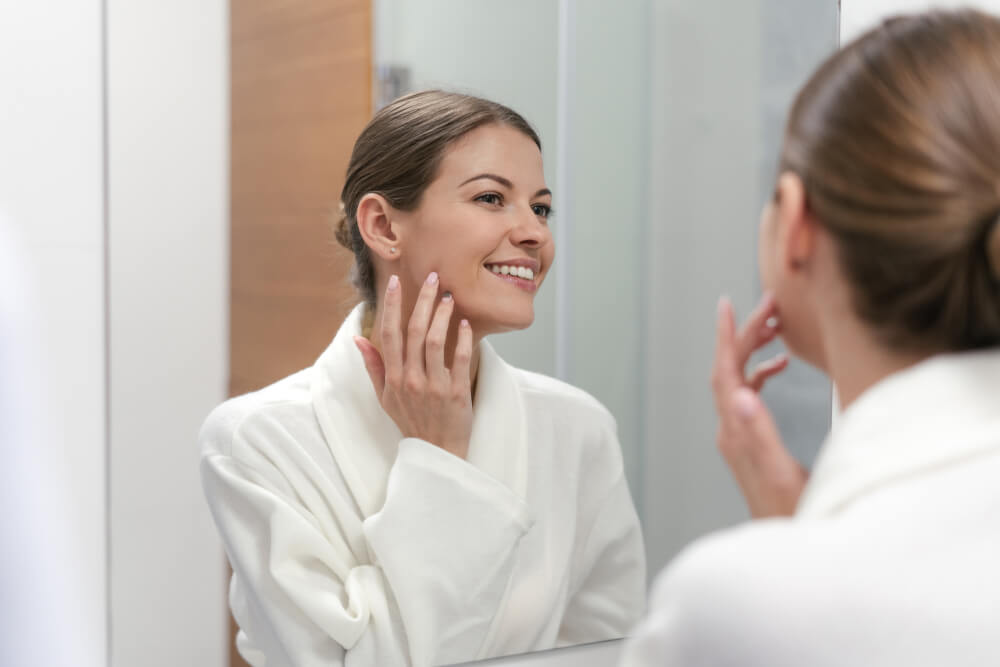 Contrary to its counterparts, the Perfect Derma Peel dives a little deeper. The chemical peel applied to your face helps slough off dead cells from your skin. It will induce mild peeling on the epidermis or your topmost skin layer.
The Perfect Derma Peel also encourages cell renewal and turnover and stimulates the production of collagen and elastin as well.
Why is this necessary?
Collagen and elastin are produced naturally by your body. Both are considered the main protein structures components of your skin. In addition, the two are mainly responsible for facilitating skin health, elasticity, and strength.
What the Perfect Derma Peel Can Do For Your Skin
Because of its unique mix of ingredients, the Perfect Derma Peel will give your skin several benefits. Your skin will immediately become smoother and healthier looking.
Here's a quick look at some of the many amazing effects of the Perfect Derma Peel: 
Brightens and lightens complexion

Evens out skin tone

Reduces discoloration and hyperpigmentation

Lessens the visible signs of melasma

Reverses signs of sun damage

Slows down skin aging

Decreases pore size

Reduces fine lines and wrinkles

Stimulates collagen production for firmer skin

Clears breakouts

Lessens the appearance of acne scars
What Happens During a Perfect Derma Peel Session?
One Perfect Derma Peel session will last around fifteen minutes. During the session, you will most likely have your face cleansed before anything else. A chemical mixture will then be applied to your face. Afterward, expect to talk with your specialist regarding reminders and follow-ups.
It's quick and easy, and you can go back to your daily activities in no time.
You should also note that the Perfect Derma Peel isn't just for your face. You can also get the treatment done on your neck, chest, and hands. These are some of the most exposed parts of our body and therefore suffer most from sun damage.
The amount of peeling may vary depending on which body part you have treated. Overall, the process and results may not entirely be the same. 
Then, you can complete your skincare process by checking out our 24K Cleopatra Exclusive. You'll come out with a glowing and radiant appearance, one that's like royalty. And if you want to take it a step further, try out our three-part Cleopatra Exclusive 24Karat Facial.
What's the Perfect Derma Peel Timeline?
For best results, dermatologists recommend two to four treatments, three to four weeks apart. That means it's perfect to have a session done a little less than a month before a big event.
Thin sheets from the outer layer of your skin will start to shed around two to three days after your session. The entire peeling process usually lasts for a week, but it may also extend up to 10 days.
Post-treatment, your skin may feel sensitive and appear like you have a sunburn. It will generally look red and a bit darker. By the second or third day, the peeling will start. The sensation will vary from person to person, but generally, your skin might feel tight and dry, even itchy sometimes. It should last until the entire process is complete. 
Note that the amount of peeling varies depending on the person. You may have extensive peeling for the entire week, but it's also possible to only see little to no peeling at all. 
Seeing your skin peeling off may overwhelm or even worry you. But keep in mind that the Perfect Derma Peel is a safe procedure. The entire process is just you seeing your skin repair itself and come out healthier than before.
Conversely, you will still get the benefits of the Perfect Derma Peel even if your skin doesn't peel off.
Which Skin Concerns Can It Solve?
The Perfect Derma Peel can address several skin problems. Even those with no visibly glaring concerns can still benefit from it because the process encourages a healthier cell turnover. After all, the skin doesn't stop aging.
Still, those who have any of the following issues will benefit the most from the Perfect Derma Peel:
Dull complexion

Uneven skin tone and texture

Dark spots and discoloration

Hyperpigmentation

Visible signs of aging like fine lines and wrinkles

Unhealthy looking skin

Visible sun damage

Acne-prone skin and acne scars

Enlarged pores

Melasma
What are the Risks and Side Effects?
The Perfect Derma Peel may have the following side effects on your skin:
Redness, especially following your peeling session

Slight swelling

A tight sensation

A feeling of dryness

Itchiness
The side effects caused by the peel may vary depending on the person and concerned body part. And the same goes for the risks.
Chemical peels have potential risks that include burns, depigmentation, or scarring. However, note that the Perfect Derma Peel has added consideration towards sensitive skin. In addition, these risks very rarely occur, if at all.
Who Can Get the Perfect Derma Peel?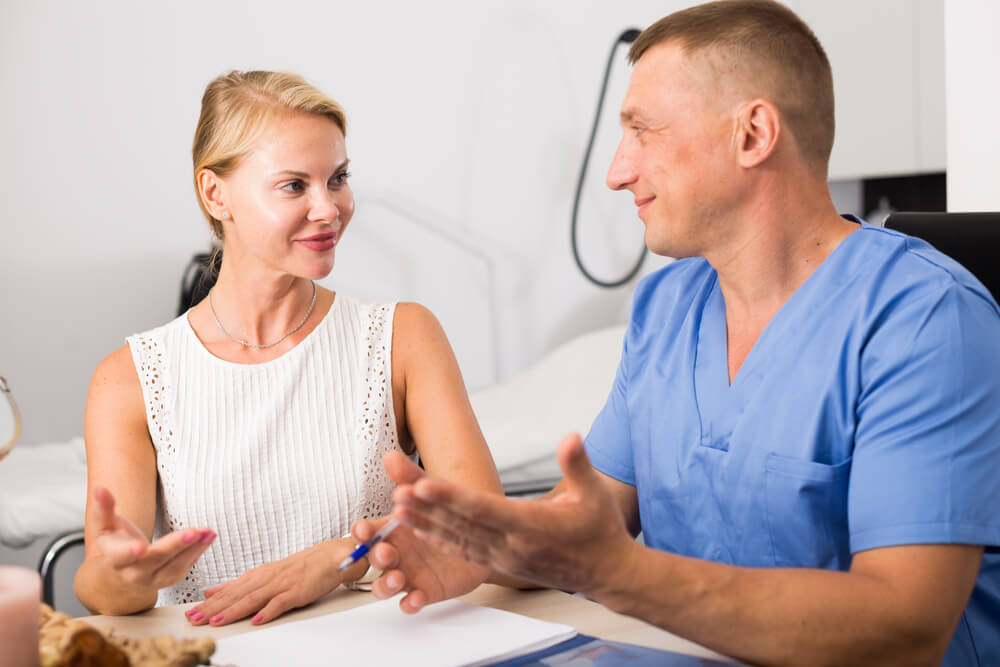 People of all ethnicities and skin types may get the Perfect Derma Peel. However, if you have excessive skin sensitivities or other conditions, the procedure may not be recommended for you.
Dermatologists advise against the Perfect Derma Peel if you:
Are pregnant or nursing 

Have serious skin concerns like rosacea, psoriasis, or eczema

Are taking oral acne medication in the last six months

Have a family history of developing keloids

Have open wounds or sores on the target area for treatment
Before setting an appointment for the Perfect Derma Peel, consult with a professional first. Do this more so if you have preexisting skin conditions or if you're not entirely sure about the procedure.
What to Remember Before Getting the Peel
To be sure, schedule a consultation with your dermatologist first. It will ensure that you are fit to receive the treatment. Be honest with them about your medical history and current condition. Whatever they ask you regarding your health, always respond truthfully.
Discuss your expectations with your dermatologist and ask them about concerns like results and potential risks. That way, you can go into the procedure fully knowing what it means.
Schedule a consultation with your dermatologist weeks or even months before your target date for the peeling. By talking to them early, you'll know whether you need to prepare before the treatment. Certain medications and skincare products may not be suitable to combine with the procedure. 
What to Remember After Getting the Peel
Your skin will be sensitive immediately after the peeling procedure. Because of this, you must do the following:
Lay off applying makeup 

Skip strenuous exercises

Avoid excessive sweating

   

Limit sun exposure
Throughout the entire healing process, avoid using harsh ingredients like AHAs, BHAs, and retinoids. Refrain from using hot water and scrubs too. These could all irritate your skin and impede the healing process.
Remember that you cannot forcibly pull the peeling skin off. These layers should come off by themselves, and tugging on them would do nothing but damage your skin. You may opt to cut the hanging parts carefully.
In addition, avoid scratching your skin. You may feel itchiness at some points in the peeling process, but resist the temptation to scratch. Your skin is still sensitive and won't benefit from that kind of pressure.
But if you need to go outdoors, be sure to apply a liberal amount of sunscreen on, even during the winter. Remember, it's crucial to protect yourself from harmful ultraviolet rays. 
After your session, talk to your dermatologist for more specific instructions, especially if you have other skin conditions.
To Wrap Up
The Perfect Derma Peel is even more effective than your usual chemical peels because of glutathione. Apart from our star ingredient, it also has a mix of other powerful antioxidants that can deliver more promising results.
From hyperpigmentation to skin aging, dull complexion, acne scars, and even melasma, the Perfect Derma Peel is there for you. It can even save you from those pesky fine lines and wrinkles.
But remember to consult with your dermatologist first before coming in for a session. That way, you'll ensure the treatment is safe for you. And it'll also give you the best results. Remember to follow your doctor's reminders for post-treatment care.
Now that you know how the Perfect Derma Peel can be beneficial to you, we're hoping to see you at the Introlift Medical Spa. We're excited to provide you with the best quality care that you deserve. Here's to looking and feeling your best!