The world of fillers and botox can be scary, especially if it's your first time. There are lots of things you want to check off your list when you look for an age-defying treatment — it has to be painless, safe, and above all things, natural-looking — and these are all very valid and reasonable concerns.
It can be overwhelming to look through and familiarize yourself with dozens of types of fillers, especially with sketchy ones popping up on social media now and then. So let Introlift introduce you to one of the safest and most natural fillers you can ever ask for: the Sculptra filler.
What is Sculptra, you ask? Only the answer to your prayers if you're looking for safe, non-invasive, natural-looking treatments to get firmer, glowier skin! Here's the 411 on this filler that's growing in popularity in the realm of dermatology.
What is the Sculptra Filler, and What's So Unique About it?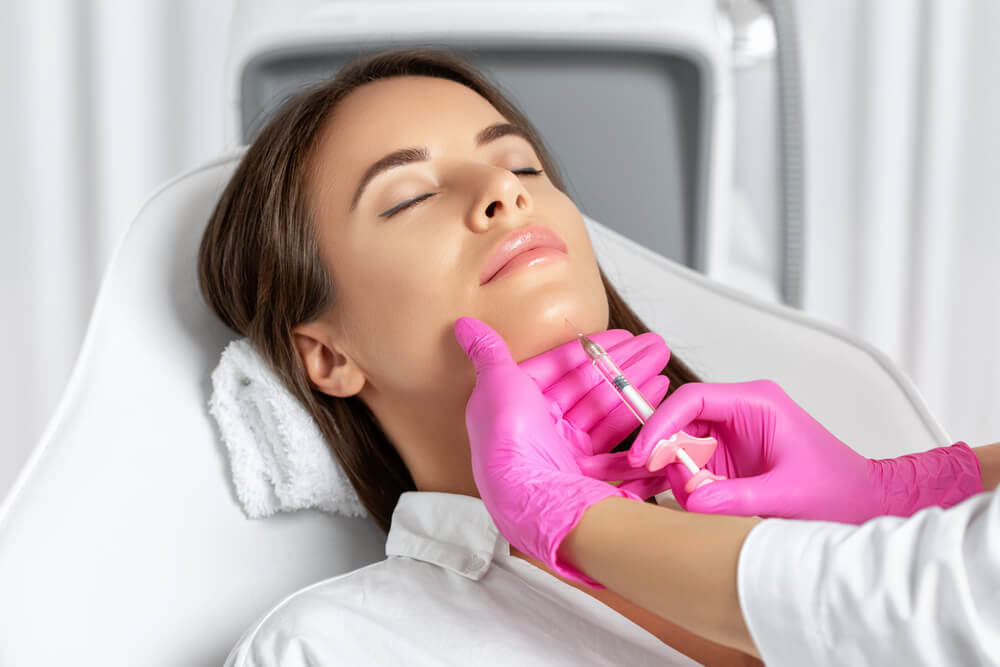 The older you get, the more saggy and lifeless your skin will start to look. And how do you solve that problem quickly and conveniently? With derma fillers, of course!
Fillers can add plumpness and volume back to dull, wrinkly skin, so it's a favorite among more mature women who want that youthful radiance back. They tighten the skin and give the complexion a more elastic and bouncy feel.
But not all fillers are created equal. They're all made of different chemicals and solutions, from hyaluronic acid to calcium. What makes Sculptra different is that it's made of poly-l-lactic-acid, also known as PLLA.
Did you know that your body produces lactic acid on its own? It's a super important chemical for plumping and firming up the skin (but more on that later). Sculptra is made with a synthetic version of this, which aids in rejuvenating your skin and making it look and feel younger.
The Sculptra fillers Introlift offers are non-invasive, safe, and can be used on a plethora of body parts, from your face to your neck. You can even get a Brazilian booty lift for a fuller, sexier bum without the downtime and major risks surgical options come with.
How Exactly Do Sculptra Fillers Work?
When Sculptra is injected into sagging skin, it acts as a collagen stimulator. It promotes collagen production within the deeper layers of your skin until you have enough of it to fill in the gaps and hollows that make your skin look thin and limp.
As you know, collagen is the protein in your skin that's responsible for keeping your complexion smooth and taut. So in short, a Sculptra filler restores volume and plumpness in your complexion to make it look younger and renewed.
The Sculptra fillers Introlift administers helps your body produce more collagen instead of injecting something artificial, like silicone, into your body. That way, it's your natural proteins filling in your skin and making it more luscious and bouncy, not anything foreign.
These fillers are designed to work in multiple treatment sessions. How many? That all depends on your skin goals and what part of your body you'd like to revitalize. A good ballpark would be three treatments for one skin area.
How Will My Skin Look After Getting a Sculptra Filler?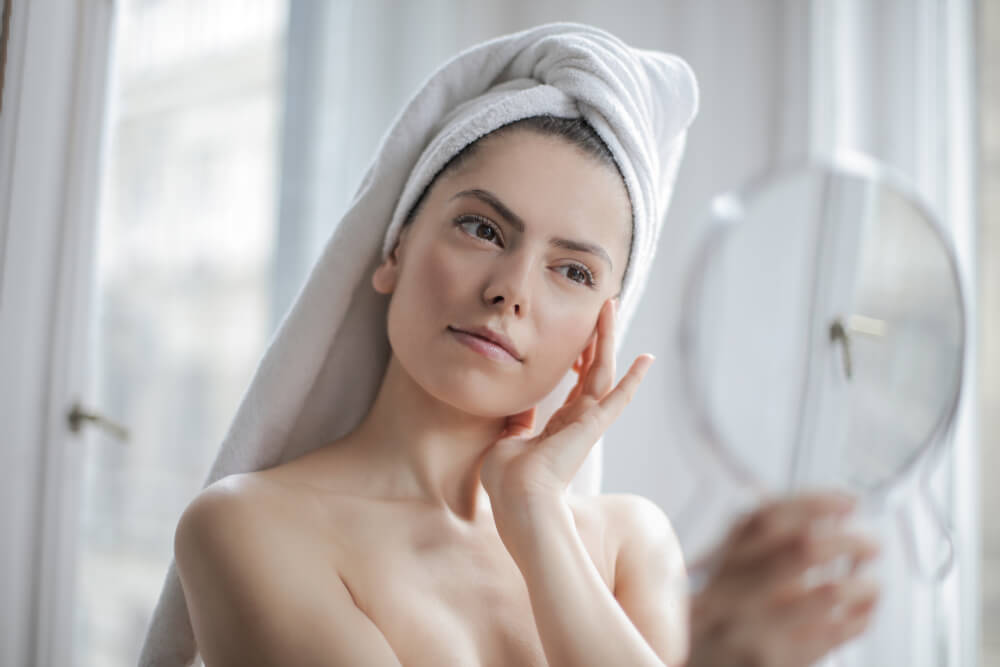 The Sculptra fillers Introlift experts use will smoothen skin that has deep, fine lines and wrinkles, so you should expect to see naturally lifted and tightened skin. Your skin will be plump and younger-looking, shaving off many stressful years and bringing back that youthful glow you missed!
Dealing with a rough skin texture? A Sculptra filler can help out with that too! The fillers help eradicate roughness by adding volume to your dermis layer, effectively "stretching" it out for a smoother, hydrated texture. Your skin could also look luminous and radiant from this.
Does Sculptra Look Natural and Seamless?
And now for the age-old question about fillers: will it look natural and seamless on my skin? As we've discusssed, the Sculptra filler Introlift offers stimulates the production of collagen, something your body already produces on its own.
Remember, you're not injecting any artificial or dangerous void-filler in your skin. While other fillers literally fill in the spaces in your skin, a Sculptra filler basically just gives your skin a hand so it can do it on its own. And that's the secret to why Sculptra always looks amazingly natural.
Because Sculptra merely induces a natural process to your body, the results will never look fake or dramatic. Just smooth, healthy-looking skin, as if the layers of your skin never got tired of actively producing collagen as you age!
Sculptra also doesn't focus on just one tiny area of skin. It volumizes your skin on a broader perimeter, allowing you to get seamlessly plumper skin that always looks natural. No disjointed silhouettes and unnatural shapes here! Just smooth and flawlessly bouncy skin from a trusty Sculptra filler.
In What Skin Areas Can I Get a Sculptra Filler?
Many women who love fillers usually get them on their face, and for a good reason. We typically first notice skin aging through crow's feet around our eyes or deeper smile lines.
Luckily, you can use Sculptra to diminish these folds and lines on your nose, chin, and mouth areas. And because they look so natural, they're always worth it.
But that's not all! An Introlift Sculptra filler can also help make your body look tighter and more shapely. For one thing, you can do a natural-looking non-surgical booty lift. Sculptra is also known to correct areas with noticeable cellulite and eliminate wrinkles from your knees and elbows.
With the right Sculptra treatments, you can fit back into that form-fitting dress you have hiding in the back of your closet again. Talk about a sexy silhouette!
You can also count on Sculptra to build up your body and muscle mass, or at least give the appearance that you already have at the gym. A Sculptra filler can help define muscles on your glutes, triceps, and even on pecs for the guys! It's a fabulous way to look and feel fit and active again.
What Should I Expect During and After Getting a Sculptra Filler?
Now, hold up! It's easy to get lost in fantasyland about how gorgeous your skin will look after you get your natural-looking Sculptra filler in. But you need to remember that you still have to go through the actual process of getting them done.
The treatment itself is quite simple. Your esthetician will likely draw on an injection "grid" on your skin to guide where the needles should go. The Sculptra filler solution is injected into these areas one by one. Afterward, you can expect a slow, relaxing massage to help spread it evenly across the skin.
The first question when it comes to the procedure is usually whether or not the Sculptra fillers hurt. You'll be happy to know that Sculptra treatments are painless and are pretty quick to finish up as well. There might be some discomfort from the needle, but you can always as for a topical anesthetic.
The Sculptra filler that we use here at Introlift requires no downtime, so you can immediately go back to your usual routine. Just make sure to avoid direct sunlight for too long until the initial redness and swelling is gone, and you're golden. In just a few weeks, you'll enjoy seamless, natural-looking, plump skin.
Are There Any Sculptra Filler Side Effects I Should Worry About?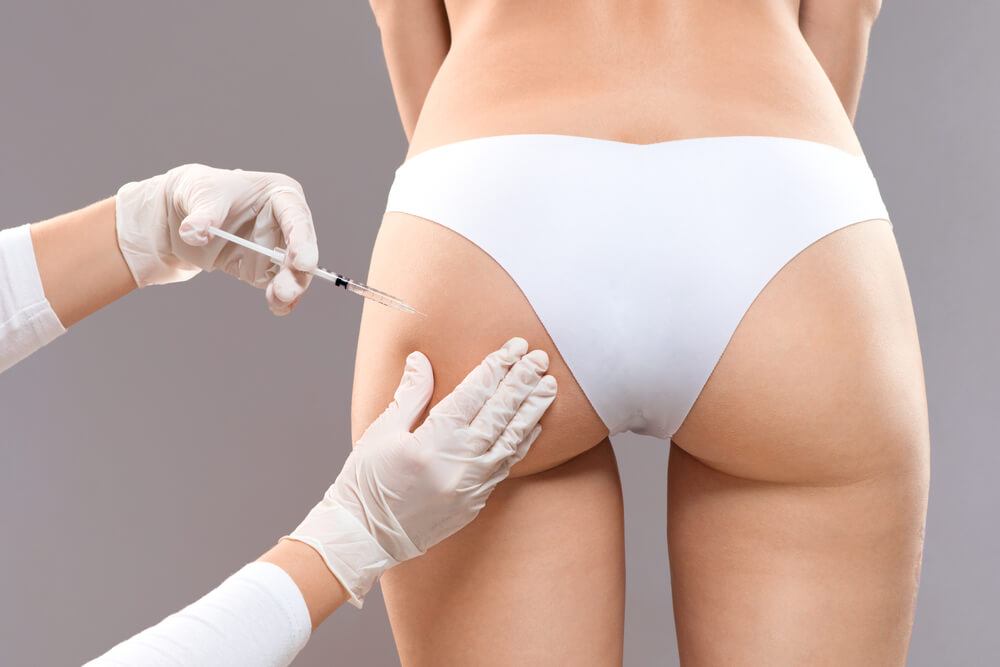 Those Sculptra fillers are starting to sound perfect now, aren't they? A natural effect, more elastic skin, and it's pain-free too? Sounds like a godsend!
Well, not for everyone. There are still some side effects when you get a Sculptra filler, as with all facial and skin treatments and injections. Getting the fillers can give you a degree of swelling and redness on the skin area you're trying to plump up. This is completely normal and is expected for some cases.
While the Introlift Sculptra filler is generally very safe, it doesn't come highly recommended to those with known allergies to ingredients in the Sculptra solution.
There should be no allergic reactions to the poly-l-lactic acid, since this is a synthetic version of a substance your body already creates all on its own. But before signing onto the treatment, make sure to double-check the ingredients list to ensure your utmost safety.
You may also want to defer your Sculptra filler session if you have a medical condition that causes you to scar abnormally. After all, getting fillers with a needle still leads to a lesion, no matter how tiny it might be on your complexion.
Other side effects of getting a Sculptra filler treatment include tenderness and bruising at the injection site. You could also experience bumps and maybe some minor bleeding in the first couple of days. Just be gentle with the area, and you should be all good.
When Will I Start Seeing Results and How Long Will They Last?
It can be super exciting to finally see the magic effect of a Sculptra filler on your skin. But here's the thing: Rome wasn't built in a day. Your treatment using the Sculptra fillers Introlift has won't take into effect right away. In fact, it could take weeks to see noticeable results on the plumpness of your skin.
See, collagen synthesis takes a pretty long time to occur. It could take a solid couple of months before collagen production finishes a whole cycle. And as we know, the main goal of Sculptra is to create collagen to plump up the skin.
That means it may take upward of two months for your skin to look more elastic and voluminous. And you might be thinking, but what about the plumpness of my skin when I left the doctor's office? Well, we hate to break it to you, but that could very well be water that will dissolve in a few days or weeks.
But don't worry. Just because you don't see anything happening right away, doesn't mean the treatment isn't working. The Sculptra fillers are already fortifying your skin and encouraging it to produce more collagen underneath all those layers. In no time, you'll see the change at a gradual pace.
But the wait is completely worth it. Why? Because the effects of Sculptra on your skin will last up to two years. So even if the treatments may cost a pretty penny and takes many sessions, you'll get to flaunt your youthful, fuller skin for longer.
How Should I Prepare for My Sculptra Appointment?
Because Sculptra is generally very safe, there aren't really any specific conditions to be met right before your schedule. But don't be surprised if your doctor tells you to avoid taking ibuprofen or aspirin before your appointment — this is to lessen the chances of bleeding.
One thing you can also do to be on the safe side is to stop taking blood-thinning meds in the weeks leading up to your Sculptra filler appointment. You might also want to skip the alcohol the day or two before your treatment.
Just make sure you book an appointment with a trained and accredited doctor who knows what they're doing. It also makes sense to have your treatment at a leading esthetician spa and clinic.
And what better to trust than the Sculptra fillers Introlift professionals administer? So what are you waiting for? Book an appointment with us today! We'll be happy to have you and help you enhance your skin's collagen production so that you can look your absolute finest (and most natural!).
Conclusion
The technologies of Sculptra fillers are getting more and more popular by the day, and for a good reason. They last a long time, look natural and never distracting, and are totally safe!
They're amazing not just at lifting skin, but also at adding a youthful radiance you only flaunted back when your collagen production levels were high as a kite. Now, with a Sculptra filler from Introlift, you can get that glowy complexion back in different areas of your body.
So, the next time you want your chin to look extra taut or your booty to have a sultry lift, give yourself a treat by booking an appointment at Introlift and experience the wonders of a Sculptra filler firsthand. Smooth, firm, supple skin is waiting just around the corner!