Join our Semaglutide Weight Loss Program for Only $129!
FDA-Approved Peptide for Weight Loss
Are you tired of strict diets and intense workout routines with little to no results? Our FDA-approved peptide, Semaglutide, is the answer to your weight loss struggles.
Semaglutide is a GLP-1 receptor agonist that's similar to incretin, a naturally occurring hormone that controls your appetite. As such, the semaglutide medication can control your appetite and prevent hunger pangs, thus supporting your weight loss goals. No restrictive diet or intense exercise needed!
– Effortlessly lose weight with our FDA-approved peptide, Semaglutide
– Control your appetite and prevent hunger pangs naturally
– Decrease body fat, reduce food cravings, and improve insulin resistance
– Feel fuller longer with less food and without a strict diet or intense exercise
Inquire About Treatments
Please fill out the inquiry form to schedule an appointment and our team will contact you shortly.
"I went for micro needling with PRP It was an excellent experience and everyone was warm and friendly. It is a very clean and relaxing environment and I felt well informed.."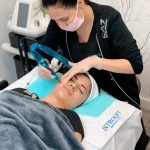 "I have been going to Introlift for over a year now. I get all of my beauty treatments, from aqua facial, fillers and my favorite, microneedling! I love the staff and the office is so clean and relaxing. I'm totally in love with microneedling now and go back for regular treatments to help my skin! Since I've started microneedling, my skin texture and dark spots have improved dramatically and I finally feel comfortable not wearing makeup again! Recommend 10/10"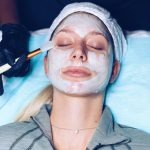 "My mother and I had facials at Introlift, we could see such a difference in the texture of my skin immediately which lasted for a while. Our skin looked clean & clear. My mother looked younger. I highly recommend Introlift medical spa."
#Introlift
Follow us to keep up with prizes and giveaways
We're On Instagram
This error message is only visible to WordPress admins
There has been a problem with your Instagram Feed.