Microneedling PRP
Only $199! ($350 Original Price)
Looking to rejuvenate your skin and reduce pigmentation and acne scarring? Consider combining microneedling with Platelet-Rich Plasma (PRP) to expedite the healing process.
PRP is obtained from your own blood, minimizing the risk of allergic reactions, and contains growth factors that promote collagen production and cell migration. When used with microneedling, the two treatments work synergistically, resulting in faster and more effective results.
Schedule your appointment today and experience the immediate skin tightening and youthful radiance of microneedling with PRP. For optimal results, we recommend 4-6 treatments spaced 4 weeks apart.
Book now and let us help you achieve your skin rejuvenation goals!
Inquire About Treatments
Please fill out the inquiry form to schedule an appointment and our team will contact you shortly.
"I went for micro needling with PRP It was an excellent experience and everyone was warm and friendly. It is a very clean and relaxing environment and I felt well informed.."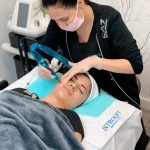 "I have been going to Introlift for over a year now. I get all of my beauty treatments, from aqua facial, fillers and my favorite, microneedling! I love the staff and the office is so clean and relaxing. I'm totally in love with microneedling now and go back for regular treatments to help my skin! Since I've started microneedling, my skin texture and dark spots have improved dramatically and I finally feel comfortable not wearing makeup again! Recommend 10/10"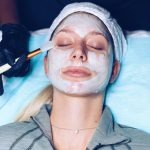 "My mother and I had facials at Introlift, we could see such a difference in the texture of my skin immediately which lasted for a while. Our skin looked clean & clear. My mother looked younger. I highly recommend Introlift medical spa."
#Introlift
Follow us to keep up with prizes and giveaways
We're On Instagram
This error message is only visible to WordPress admins
There has been a problem with your Instagram Feed.