SCLEROTHERAPY
GET RID OF SPIDER VEINS
BOOK YOUR FREE CONSULTATION
SPECIAL PRICING FOR NEW PATIENTS
WHAT IS SCLEROTHERAPY?
Sclerotherapy is a minimally invasive procedure used to treat varicose veins and spider veins. This treatment is purely cosmetic and is primarily performed to help reduce the appearance of spider veins and small varicose veins but can also help improve related symptoms like aching, swelling and burning.
BENEFITS OF SCLEROTHERAPY:
Low risk
Minimal discomfort
Quick procedure
Permanent results
OUR CUSTOMERS SHOWING OFF THEIR AMAZING BEFORE & AFTER RESULTS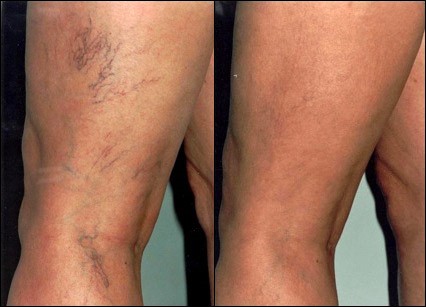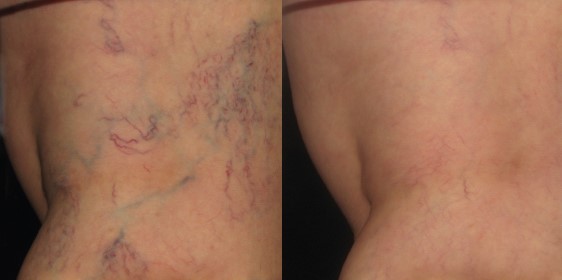 * original photos not digitally enhanced or altered
FAQS
Q: How does sclerotherapy work?
A: Sclerotherapy involves injecting a solution into your veins with a very fine needle, irritating the blood vessel lining. This irritation causes the veins to scar and collapse, eventually to be reabsorbed by the body.
Q: How long does the procedure take?
A: Sclerotherapy generally takes less than 60 minutes and is an in-office procedure.
Q: Is there anything I should avoid prior to treatment?
A: There is no preparation for the treatment, though your doctor may recommend abstaining from certain medications for a day or two before the visit (ex. Ibuprofen). Once the procedure is complete, you will need to wear compression wraps or stockings for two weeks; but otherwise, you can resume your normal activities immediately.
We're located at: 100 NW 82nd Ave #104 Plantation FL 33324
Tel: (754) 218-5290
About Introlift Med Spa
Introlift Medical Spa is the number one choice for advanced aesthetic treatments. We offer the best treatments for visible results with minimum downtime. We pride ourselves in offering unparalleled customer care and customized treatment programs to best meet the goals of our clients.