RF Aqua Facial Lift
This treatment is the only hydradermabrasion procedure that combines cleansing, exfoliation, extraction, hydration and antioxidant protection simultaneously, resulting in clearer, more beautiful skin with no discomfort or downtime. Start your skin maintenance program now with the RF Aqua Face Lift treatment to slow down your skin's aging process and delay the need for invasive procedures.
Package of 4 Sessions – $440   $352
Microneedling
Microneedling, also known as collagen induction therapy, is a revolutionary procedure for the face and/or chest. By creating micro-punctures in the skin, wound healing is triggered which increases the production of collagen and skin renewal. This treatment provides excellent results for reducing wrinkles, acne scars, and hyper-pigmentation.
Package of 3 Sessions – $500  $400
Non-Surgical Fat Removal
BTL Vanquish™ is an non-surgical technology for permanent fat reduction that targets the abdomen, flanks, upper back, and thighs. Many patients lose up to 2-4 Inches from the waistline in only 1 protocol treatment! With no risk of unevenness, discomfort, downtime or side effects, this is the ideal solution for body contouring.
Package of 4 Sessions – $1600   $1280

Laser Hair Removal
Our three wavelength diode laser is the most effective hair removal solution available in the industry. Get rid of unwanted hair from nearly any part of the body in approximately 4-6 sessions with discomfort, pain or downtime.
Small Area/6 Sessions – $600   $480
Medium Area/6 Sessions – $960   $768
Large Area/6 Sessions – $1440   $1152
Chemical Peels
Formulated with an exclusive blend of clinical-grade acids and a maximized peel concentration of phenylethyl resorcinol, Advanced Corrective Peel by Skinceuticals® dramatically diminishes the appearance of discoloration, while smoothing texture and refining the appearance of pores, to restore a brighter, more clarified skin tone.
Package of 3 Sessions – $480   $384

Skin Tightening & Body Contouring
Exilis Elite™ is an effective non-invasive skin tightening and body contouring treatment that uses radio frequency (RF) technology. It is used to reduce sagging skin, wrinkles, cellulite and stubborn fat deposits. This treatment is well suited for any adult with minor sagging skin or stubborn fat or that does not improve with exercise.
Call us for pricing
(754) 218-5290

Skin Resurfacing
eMatrix™ Sublative Rejuvenation is an FDA-cleared treatment that gently resurfaces the skin. It tightens loose skin and improve the appearance of wrinkles by expediting the production of collagen. It will improve the texture of the skin and signs of skin imperfections such as acne scars, dark spots and even marks. You can expect a bright, smooth and healthy looking skin noticeable within only 5 days after the treatment, it's the ultimate solution for pigmentation and blemishes.
Package of 3 Sessions – $1500   $1200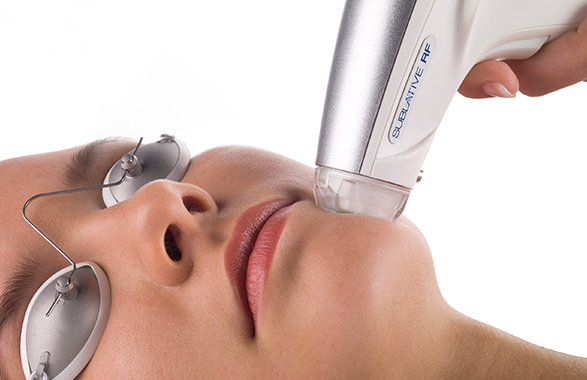 We're located at: 100 NW 82nd Ave #104 Plantation FL 33324
Tel: (754) 218-5290
About Introlift Med Spa
Introlift Medical Spa is the number one choice for advanced aesthetic treatments. We offer the best treatments for visible results with minimum downtime. We pride ourselves in offering unparalleled customer care and customized treatment programs to best meet the goals of our clients.