LASER HAIR REMOVAL – SMALL TO MEDIUM AREA
SINGLE PRICE $89
PACKAGE PRICE (6 SESSIONS): $239
COMPLETELY PAINLESS!
LASER HAIR REMOVAL – SMALL TO MEDIUM AREA
Medium Area Single Price: $200 $89
Medium Area Package Price (6 sessions): $960 $239
Completely PAINLESS!
We're located at:
100 NW 82nd Ave #104
Plantation FL 33324
Tel: (754) 218-5290
Why trust Introlift with your laser hair removal?
Introlift brings you the most effective and advanced hair removal solutions available in the industry. By combining the benefits of the Alexandrite wavelength with the advantages of a diode laser, our three wavelengths Alex 755nm , 810nm, & YAG 1064nm laser offers the most cutting-edge in hair removal technology and treatment methods. Unlike other forms of laser hair removal, the technology offered at Introlift is 100% pain free.
This was a great decision for me! I was skeptical at first and now I wish I did it sooner ! So far I had 5 sessions for bikini and underarms. First session was very painful for me, and I deal with pain fairly well, not to mention I have tattoos. After the first session, I noticed the hair grew back 25 percent. And after the second week. The little hairs just fall off All over the place. No big deal though. I saw a major difference in hair growth and skin color. Skin is clearing up. This is great.
My treatment was amazing! The office was very clean and cute. As soon as I walked in I was welcomed. The ladies were super sweet and my technician did an awesome job at making sure I was comfortable. She chatted with me the whole time. The treatment was a breeze. I'm excited to be hair free! The Introlift medical spa has made my laser hair removal experience wonderful.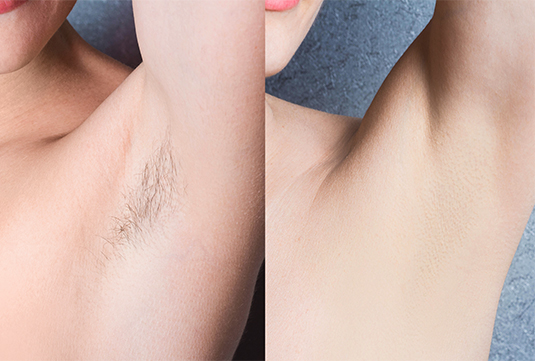 About Introlift Med Spa
Introlift Medical Spa is the number one choice for advanced aesthetic treatments. We offer the best treatments for visible results with minimum downtime. We pride ourselves in offering unparalleled customer care and customized treatment programs to best meet the goals of our clients.