BOOK YOUR FREE CONSULTATION
ASK ABOUT OUR END OF SUMMER PROMO
WHAT IS THE SCULPTRA BOOTY LIFT?
Sculpting the behind is one of the hottest aesthetic treatments today. Through the use of Sculptra, a type of dermal filler, our trained physicians are able to give the buttocks a fuller, lifted look without the risks and downtime associated with more invasive procedures. Sculptra is injectable poly-l-lactic acid (PLLA) which helps to stimulate the body's natural collagen production, thus restoring volume and structure.
BENEFITS OF SCULPTRA:
No down time
Minimal side effects
Long lasting results (up to two years)
OUR CUSTOMERS SHOWING OFF THEIR AMAZING BEFORE & AFTER RESULTS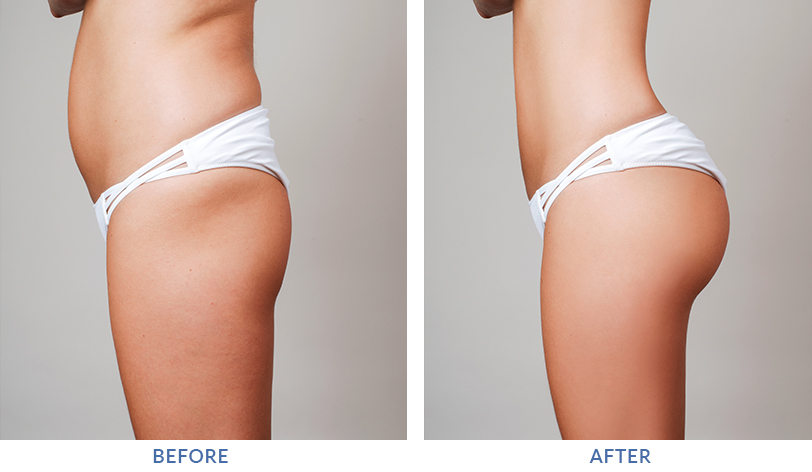 * original photos not digitally enhanced or altered
I came to doctor Goldberg for my sculptra and he was amazing. He was very patient with my questions and explained the entire process. I just came in for my 6 week follow up and my next round of vials. I'm so excited for the final results. I highly recommend Introlift and their amazing staff.
I had this treatment done specifically for my thighs after losing more than 80 pounds. I wanted to tighten up the lose skin and bulk my thighs up a bit. After 2 rounds of treatments, I am already noticing changes and feel more confident than ever.
FAQS
Q: What can I expect during and after the procedure?
A: Topical numbing cream is applied to treated area, then the upper rear end is injected with Sculptra. You may require more than one session depending on your desired results. It will take about 6 weeks to see noticeable results and the full outcome will be noticed 6 months after the final procedure.
Q: Am I good candidate for this procedure?
A: Ideal patients are between 25-45 years of age, near their ideal body weight and wish to improve volume and texture of the behind. We are offer free consultations so we can discuss your goals and determine the best course of treatment for you.
We're located at: 100 NW 82nd Ave #104 Plantation FL 33324
Tel: (754) 218-5290
About Introlift Med Spa
Introlift Medical Spa is the number one choice for advanced aesthetic treatments. We offer the best treatments for visible results with minimum downtime. We pride ourselves in offering unparalleled customer care and customized treatment programs to best meet the goals of our clients.